No matter what one's love language is, I truly believe that thank you gifts are always appreciated. And, since every human eats, food makes the perfect thank you gift!
When I was a kindergarten teacher many years ago, I received lots of lotion, candles, decorative items, and thank you notes. I appreciated every gift, because it meant that someone thought enough of me to buy something and write a heartfelt message to me. Especially as a first year teacher, these acts of thankfulness and love were SO appreciated and encouraged me so much.
Fast forward to when I had my first baby, I was so full of appreciation for the nurses and doctors who took care of me, I wanted to send them a gift to thank them. I was stuck, however, not knowing WHAT to send (and also in the midst of sleep deprivation.) I just sent a thank you note to them. I feel that was appreciated, and truly, any word or act of appreciation is what so many teachers, doctors, nurses, first responders, and others need right now. Just a text or call saying "thank you for all that you do, I know it has been hard" could mean turning a bad day into a good one for these fellow humans. It feels good to be appreciated!
My husband is a minister and I am speaking for him when I say that any gift of food is appreciated. I'm a blogger and mother and I know for me and our kids, any gift of food is appreciated. Everyone loves food! It's always important to pay attention to food allergies, but beyond that, NEW and TASTY food items are guaranteed to be a hit.
This year for Valentine's Day, or any random day of the year, say thank you to those you are thankful for with LOVE, CORN. It's a great way to tell those who have done so well teaching, ministering, caring for, and protecting us!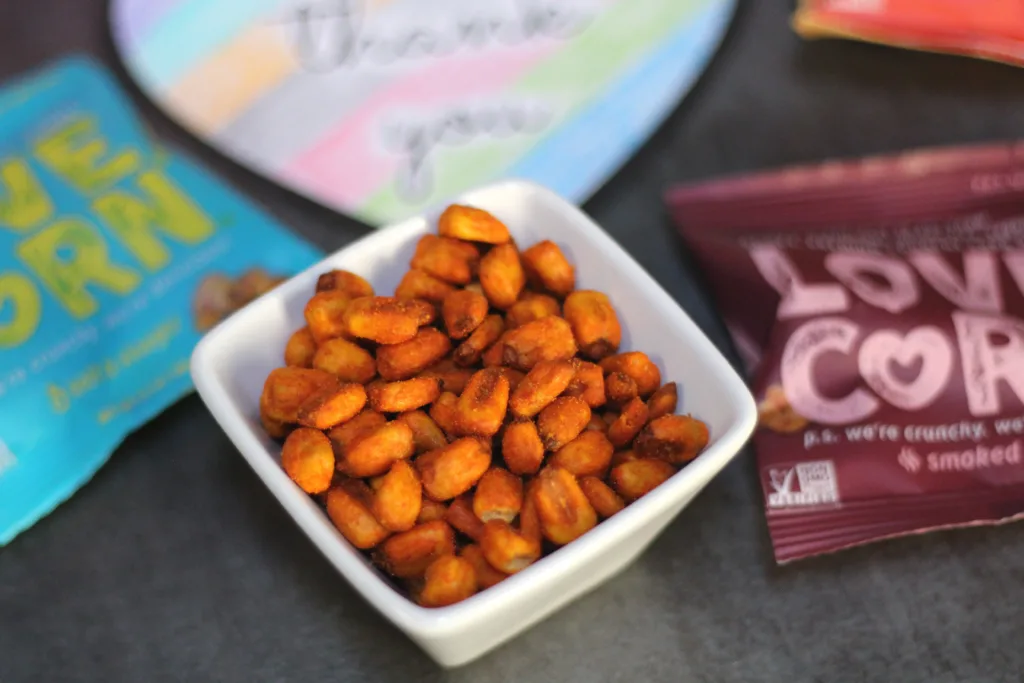 We were able to try LOVE, CORN for the first time and I know that this will be a permanent thank you gift staple for us! I love that LOVE, CORN products are made with plant-based ingredients and are vegan, gluten free, Non-GMO Project verified, kosher, and sugar free. And … they're good! You can use them in lunchboxes, after sports, as a snack, or a crunchy addition to salads, soups or cheese boards.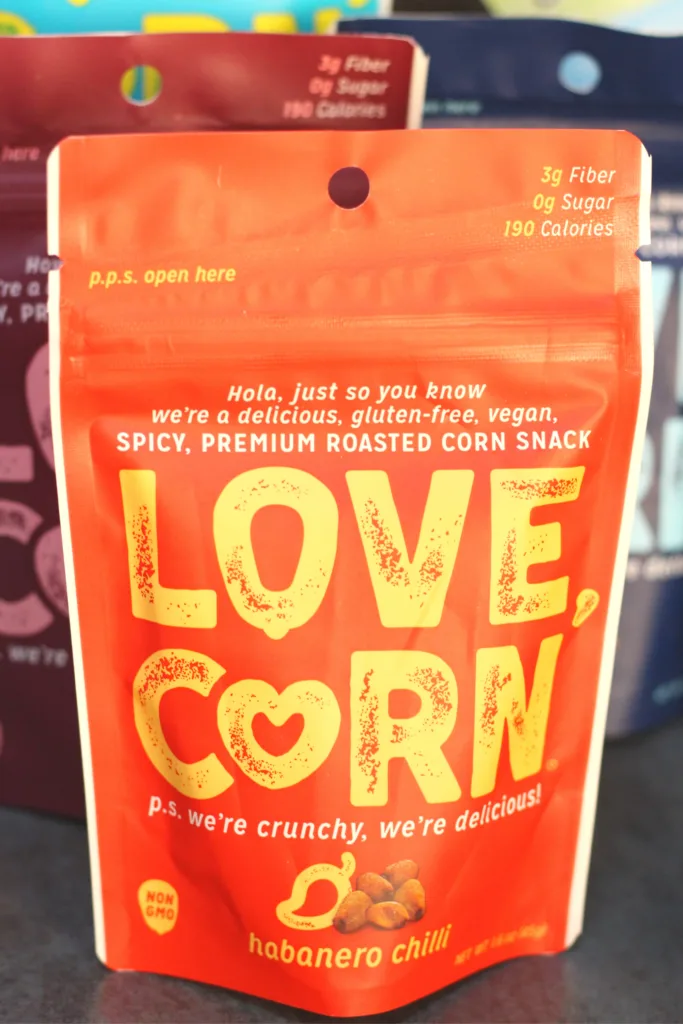 My favorite flavor of LOVE, CORN is Habanero Chili. And check out the ingredients list below. non-gmo corn, habanero chili, sea salt, and sunflower oil. FOUR ingredients. That's what makes this a great swap for chips, pretzels, crackers or corn nuts because guaranteed they have more ingredients. And the flavor of LOVE, CORN is so powerful!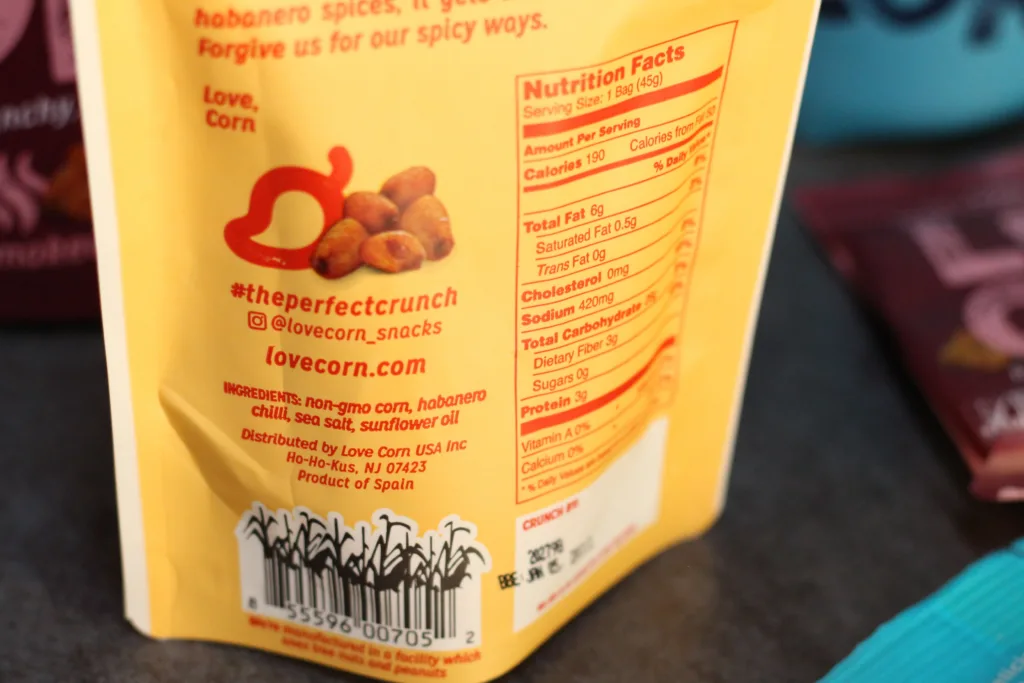 To round out your thank you gift, you could add a few fun items like a beanie, drink coozie, beverage of choice, and don't forget the hand colored or hand written thank you note! Having your child help with this would make it extra meaningful!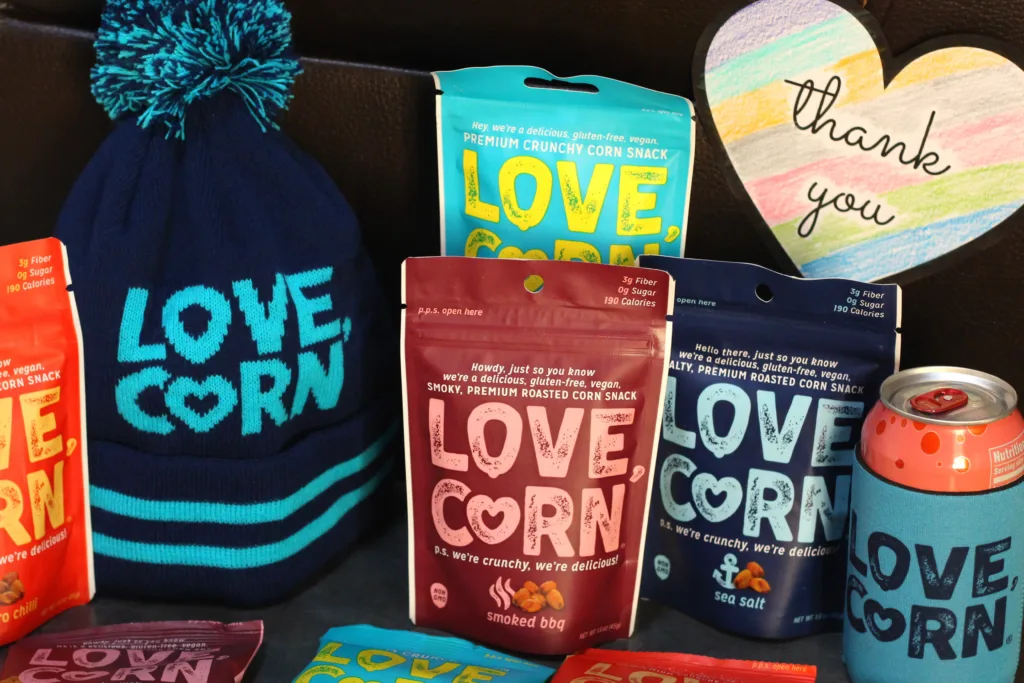 LOVE, CORN comes in four flavors: smoked bbq, salt & vinegar, sea salt, and habanero chili.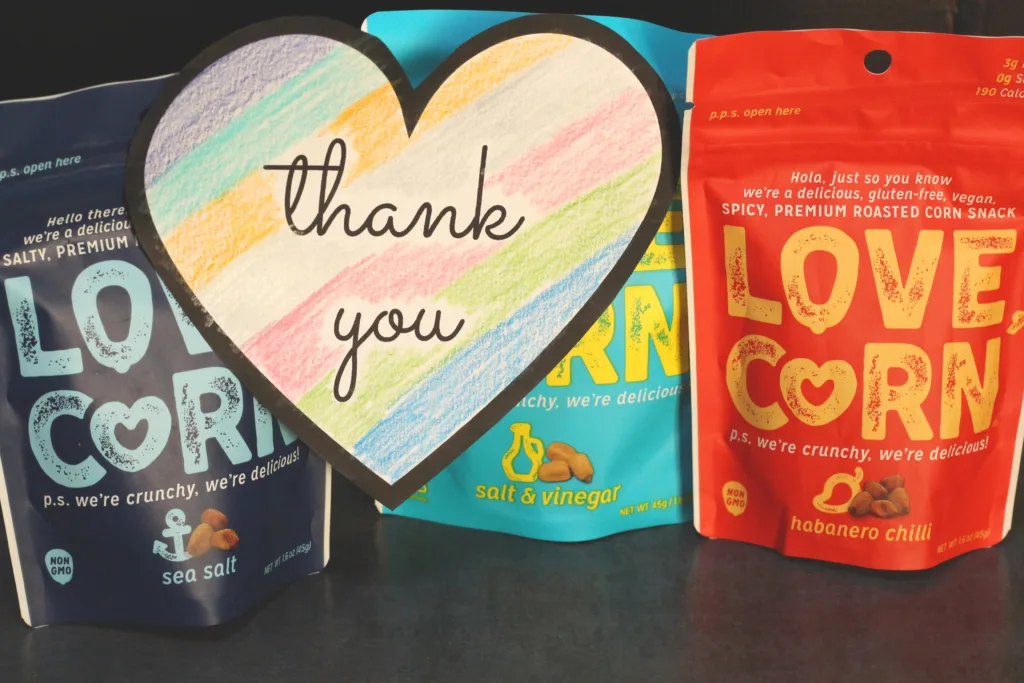 Where to buy LOVE, CORN for your thank you gift:
LOVE, CORN is available for purchase at Whole Foods, Target, Sprouts, Kroger, Wegmans, Walgreens, CVS, ShopRite, and more. To buy online, visit lovecorn.com/kids and save 25% through 10/31/21 with code "MOMSLOVE" at checkout!
What is your go to thank you gift?