Game Day is always a day of friends, family, food, and fun! This year, we are watching the Big Game at home and watching our East Texas native, Patrick Mahomes, play again! Since we all love appetizers and meals with meat…I put together this round up of delicious game day recipes for MEAT LOVERS! Check it out (and don't miss the Butcher Box game day special!)
One of my favorite flavor combinations, especially for game day appetizers and food using bbq for unlikely recipes. I love using pulled pork in recipes, and my favorite ever Pulled Pork Sheet Pan Nachos are on this list! Yum!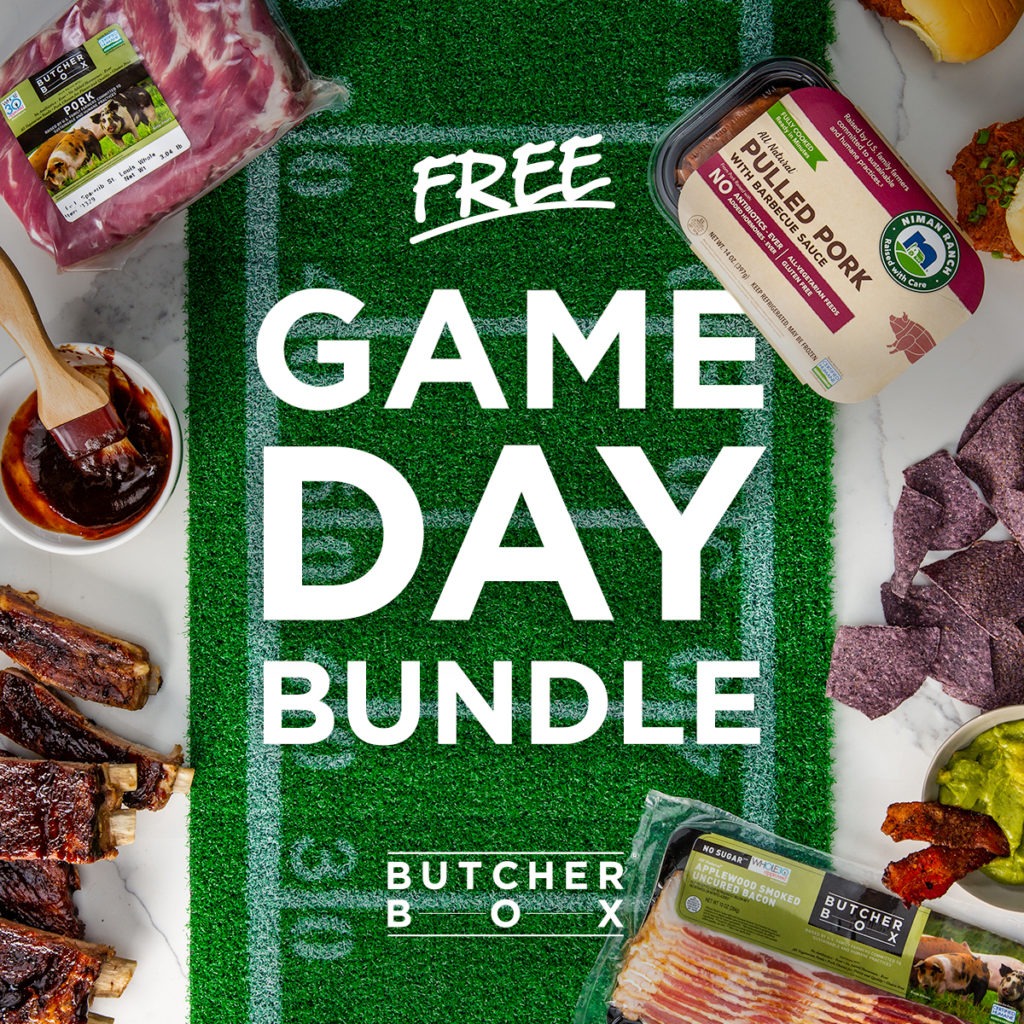 Butcher Box is my favorite ever meat delivery subscription box, because their meats are high quality, grass fed meat delivered right to your door. Each box can be customized and contains 100% Grass-fed and Grass-finished Beef, Heritage Breed Pork, and Free-range Organic Chicken. And shipping is always free!
Right now, Butcher Box is offering a game day bundle for new/canceled subscribers! Through 2/7, get 1 rack of St. Louis ribs, 1 pack of pulled pork, and 1 pack of bacon for FREE in your first box!
Game Day Recipes for Meat Lovers