Kion's Morning Sunrise Drink – The Lion Guard
This post was brought to you by Disney DVD. contains affiliate links
Do you remember the first time you saw "The Lion King"? Can you believe it is 22 years old? It is SUCH a powerful, emotional movie, filled with love, laughter, and lots of great music. Plus, in true Disney fashion, the characters are super cute and lovable, too! It is a classic that I'm proud to say my kids enjoy, as well.
When the commercials for the new "The Lion Guard" mini movie came out last fall, we were all stoked. How would it compare to the original? Would it be as fun? The answer is a resounding YES! My boys LOVE "The Lion Guard" and so do I. It's so adorable and really exciting to see Kion, the second-born cub of Simba and Nala, have fun with his friends and form the Lion Guard.
All three of the boys loved meeting Kion and his friends Ono, Fuli, Bunga, and Beshte and yell his favorite sayings "Hevi Kabisa!" (which I read online to mean something like "totally intense!") and "Zuka Zama!" And yes "Hakuna Matata" comes up a time or two, as well.
It is good to see our old friends Simba, Nala, Kiara, Rafiki, Timon, and Pumbaa….and even oddly enough, the villianous hyenas. Disney does such a great job making adorable, lovable characters that seem like friends to you and your kids. It's just one reason that Disney films are just so successful!
In "Return of the Roar," Kion forms the Lion Guard the way that he sees best…with his non-lion friends. A honey badger, cheetah, hippo, and egret just might make a good team, because they all have different strengths and abilities. It's a great message for the whole family.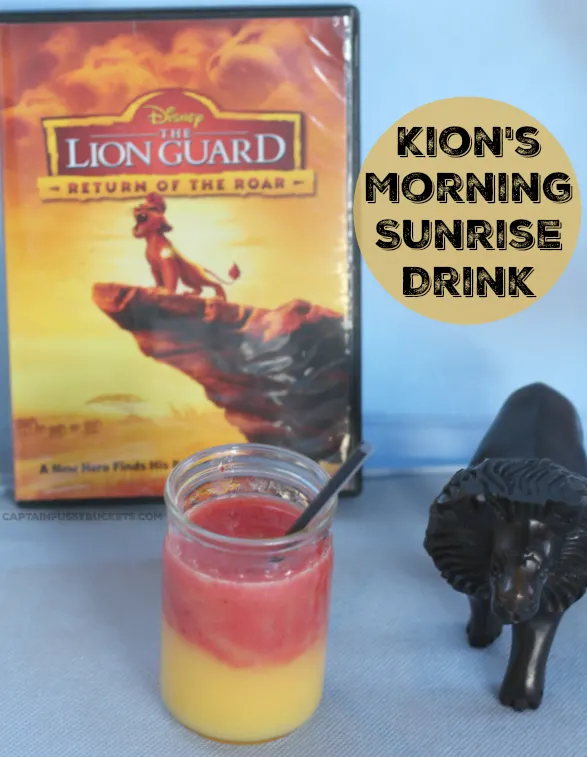 In honor of the new DVD release, I made a special drink recipe for the boys to enjoy. I wanted to create feelings of the beautiful African sunrise seen on the cover of "The Lion Guard" DVD. Did I mention hubby just came back from Africa and he got to see these animals in their natural habitat? Too cool.
This drink has an orange juice base and a delicious strawberry purée on top. It's simple to create, and delicious to drink!
Ingredients for 2-3 servings of Kion's Morning Sunrise Drink
1 1/2 cups of strawberries, washed and the leaves trimmed off

1/2 cup + another 1 cup of orange juice
Directions:
To make strawberry purée, pour 1/2 cup of orange juice and washed, cut strawberries in a small pan over medium-high heat.

Bring to a boil and stir slightly, then remove from heat.

Let cool for about 5-10 minutes.

Purée mixture in blender until completely smooth.

Strain the seeds out of the mixture, if desired.

Chill strawberry purée for at least 2 hours.

Pour orange juice in a glass, about halfway full.

Pour strawberry purée over the top of the orange juice. It will rise to the top and make two beautiful layers, but of course you can also stir it slightly to make a marbled effect.
Enjoy with a delicious bowl of homemade coconut almond granola or homemade waffles for breakfast, as a delicious snack, or at a fun Lion Guard birthday party!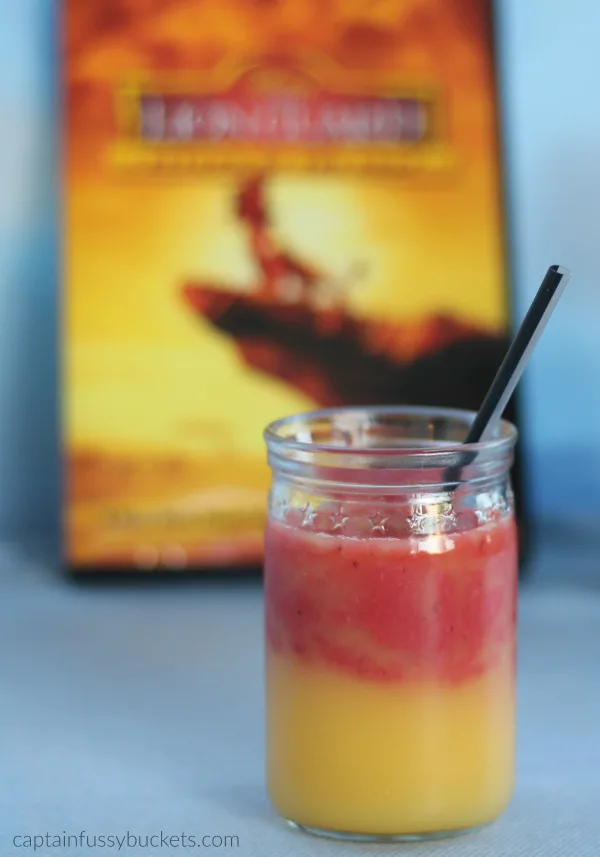 Purchase your copy of this awesome movie on Amazon.
What is your favorite Disney movie?
More Disney fun: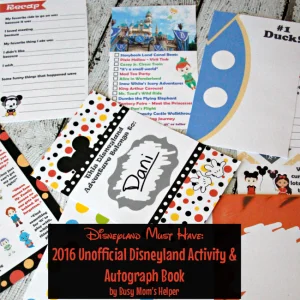 Disneyland Must Have: 2016 Unofficial Disneyland Activity & Autograph Book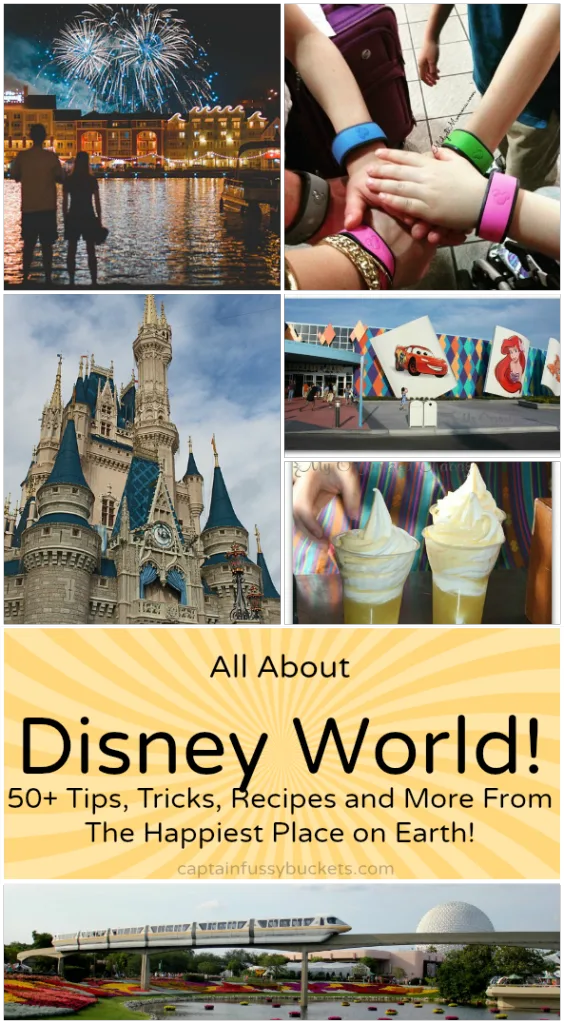 All About Disney World!