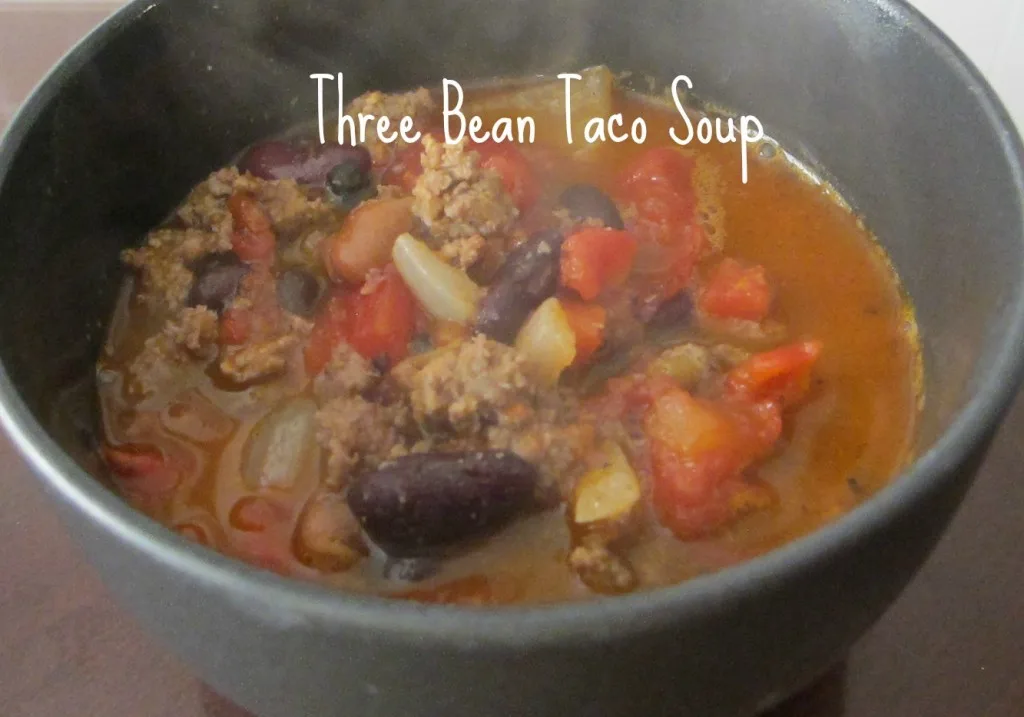 I haven't always been a fan of soup, but this winter, soup just seems so delicious on a cold Winter day! We had this Three Bean Taco Soup last night for dinner. It's a bit spicy for the kids' tastes, but hubby and I love it!
Ingredients:
two pounds ground beef (I used lean longhorn beef)

one onion, diced

one can of pinto beans

one can of kidney beans

one can of black beans, rinsed and drained

one can of fire roasted tomatoes

one can of tomatoes with green chiles

four cups of water

1/2 – one tablespoon chili powder (depending on how spicy you like it)

two teaspoons onion salt

one teaspoon garlic powder

one teaspoon cumin

one teaspoon sugar

one teaspoon oregano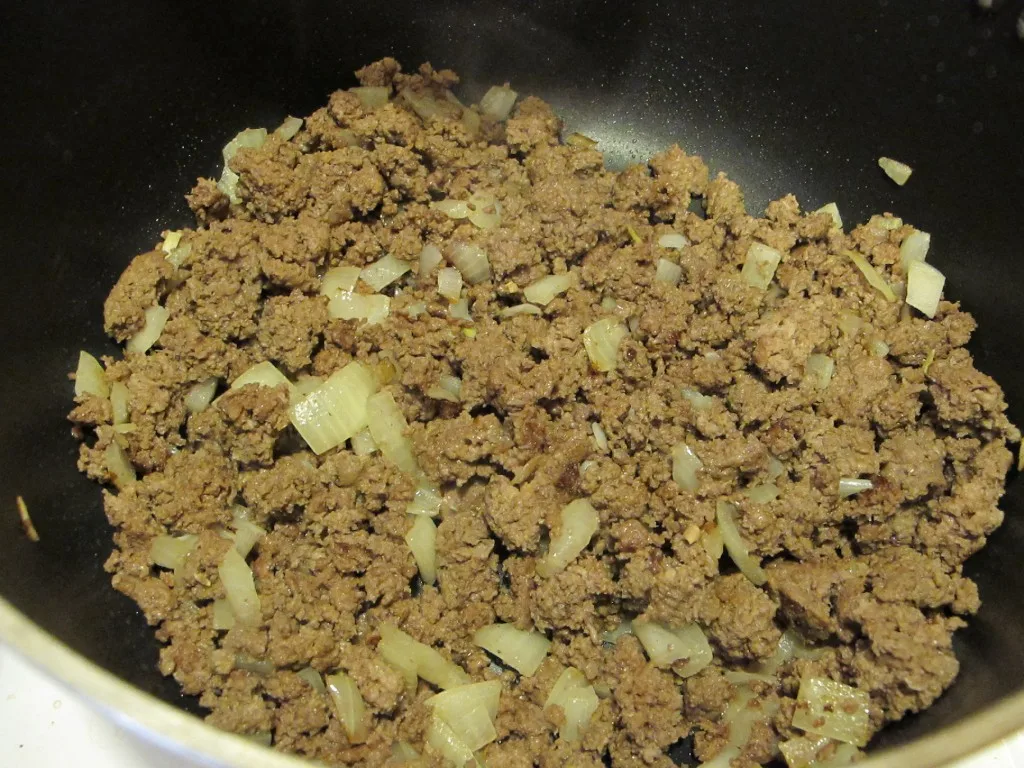 Directions:
Brown meat and onions in a pan. When fully cooked, drain the grease.

Add in the rest of the ingredients – pinto beans, kidney beans, black beans, fire roasted tomatoes, tomatoes with green chiles, water, chili powder, onion salt, garlic powder, cumin, sugar, and oregano.

Stir to mix well and cook on medium high for 30-45 minutes OR place in a slow cooker and cook on high for 6-8 hours on low.

Serve! Can be served with corn tortillas, corn tortilla chips, sour cream, diced avocado, cheese, jalapenos, etc.