I received a bunch of tomatillos last week, along with some other yummy goodies like fresh garlic, onion, and peppers. I had never cooked with tomatillos before, but I knew I wanted to try out this yummy Tomatillo Salsa!
Here's how I made it:
First, you take the "husk" off of the tomatillos (very simple) and rinse them off. Place them in a pan.
Place chopped onion in with tomatillos: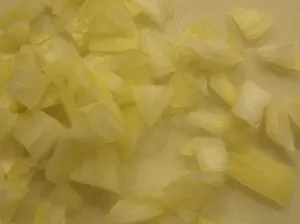 Add in garlic and chopped pepper:
(I used one jalapeno and I wish I would've used 2-3. Also, I always leave the seeds in, but some people don't care for that. It's your preference.)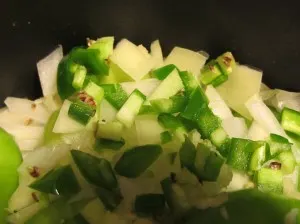 Add cilantro: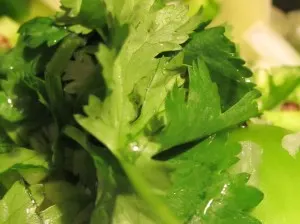 Next, add the cumin, salt, and water.
Bring to a boil on high and then turn down to medium and let simmer for about 15-20 minutes, or until tomatillos are soft.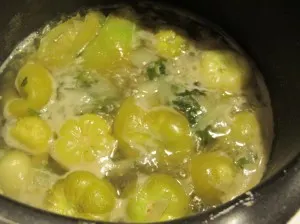 I added the juice from one key lime, because I thought that would taste yummy and also preserve it a bit longer: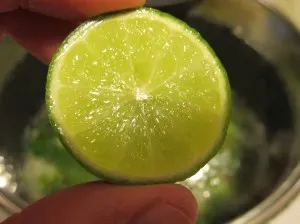 When the tomatillos are soft, throw it all in a blender or food processor and puree' –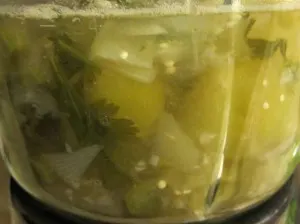 The recipe made a little over 2 cups of tomatillo salsa, which was perfect for green chicken enchiladas!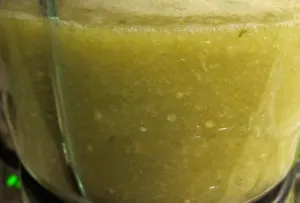 Do you like Tomatillo Salsa? Try serving it with Homemade, Authentic Cheese Enchiladas!