Nothing says summer to me than a fresh hamburger, hot off the grill. My dad used to make these amazing hamburgers and when he would grill onions to put on top? AMAZING. Onions add something flavorful and awesome to every single meal. The best, sweetest onions are Vidalia onions, and they are extra special, too! Vidalia onions are a seasonal treat only available in the spring and summer months. Did you know?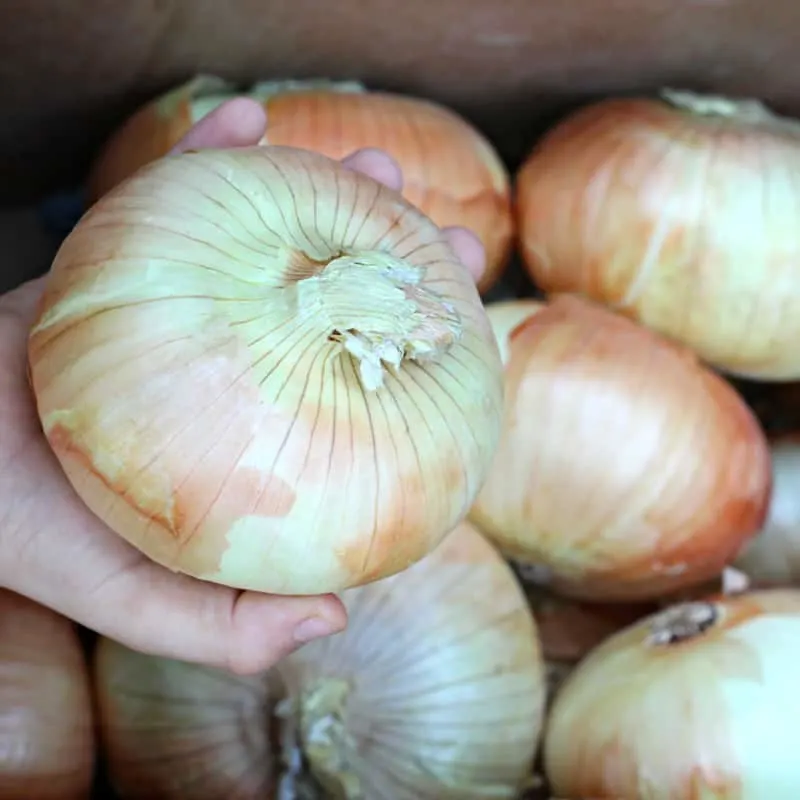 100 registered South Georgia growers plant the Vidalia onions each year, by hand. Vidalia onions get their sweet flavor through the perfect combination of mild winters, low sulfur soil and a seed variety that has gone through rigorous testing. Some of the world's best chefs and home cooks prefer Vidalia onions for their sweet, distinctive flavor.
You NEED to try this recipe for Bacon Wrapped Onion Rings, too!
Vidalia Onion Bacon Cheeseburgers
I wanted to combine my favorite memories of summer grilling with this delicious recipe for Vidalia Onion Bacon Cheeseburgers. It originally started as just bacon wrapped Vidalias alongside the burger, but well, burgers are always better with bacon AND onions on top! And you can even add extra grilled onions on top to get that extra Vidalia flavor!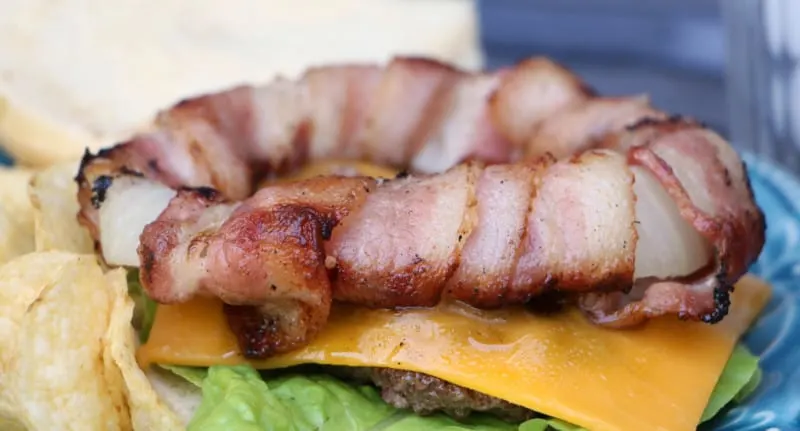 This recipe is pretty easy to make! Check out the video to see how I did it: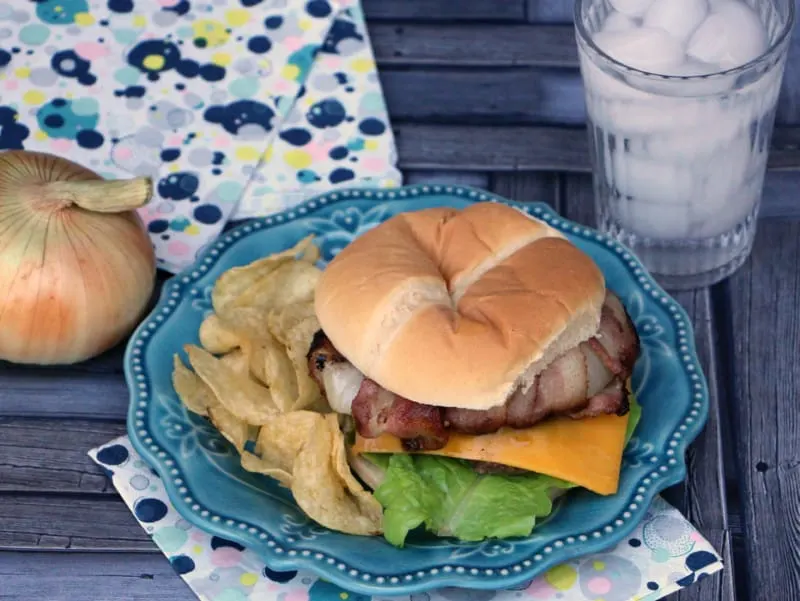 Don't have a grill? No problem! Check out how to grill without a grill!