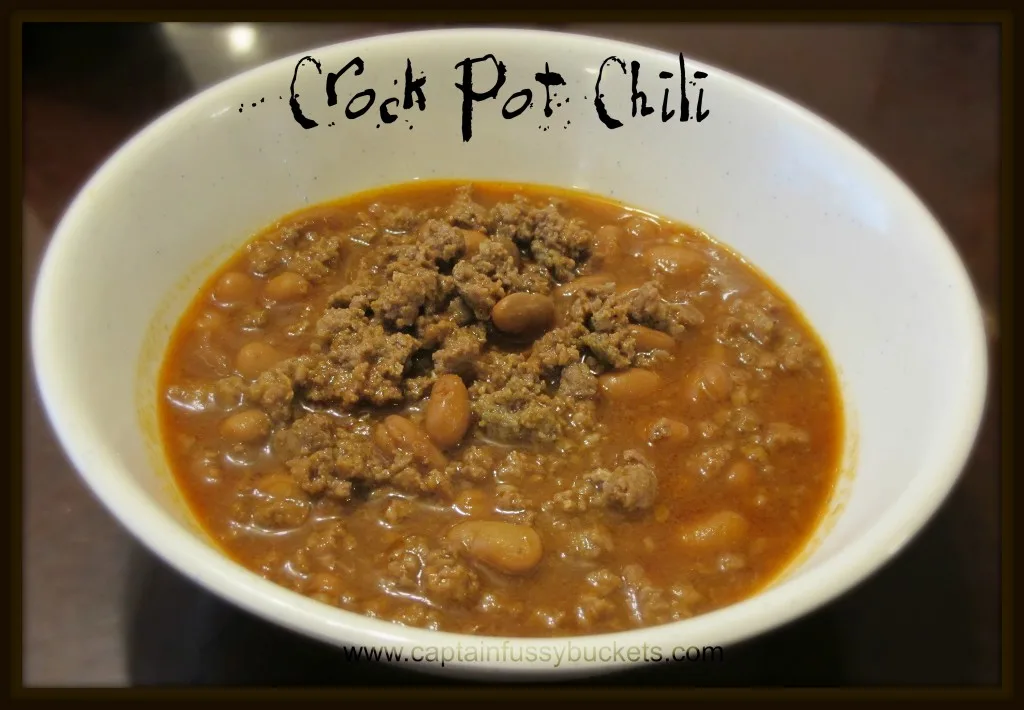 Fall is here and the temperatures are dropping across the country. Here in Texas, we take advantage of those colder nights with a bowl of warm crock pot chili! This is an adapted version of my mother-in-law's chili recipe. I'm not usually one who likes chili, but this is good stuff. Even the Captain likes it! The best part….you can make a big batch and freeze part of it, eat some now, and refrigerate some for leftovers. You can also prepare the chili on the stove for a quick meal, just add the ingredients below and cook on medium-high for about 20-30 minutes and serve.
Ingredients:
2 pounds of ground beef

2 cans of Ranch Style Beans

1 8 oz. can of tomato sauce

2 cups of water

1/2 tsp garlic powder

1/2 tsp salt

1/4 tsp pepper

cayenne pepper, to taste (optional)

chili powder, to taste (optional)
Directions:
Brown ground beef, then drain.

Add cooked ground beef and other ingredients to crock pot.

Cook on high for 2-3 hours or low for 4-5.

Serve with cornbread, shredded cheese, sour cream, or anything else you want!
​What do you like with your chili?