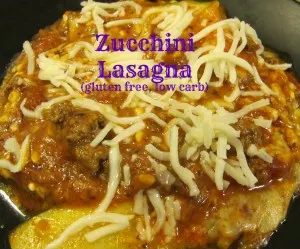 With hubby on a low carb diet, I went out on a limb and made this Zucchini Lasagna. He said it was one of his favorite low-carb recipes to date! And, it's gluten free, too! I just replaced the lasagna noodles with zucchini and it was absolutely delicious.
Ingredients:
approximately two zucchini squash

16 oz. carton of cottage cheese

one large jar of spaghetti sauce

one pound of hamburger meat

two cups of mozzarella cheese, shredded
Directions:
1. Preheat oven to 350 degrees.
2. Brown your hamburger meat and when cooked thoroughly, mix in all spaghetti sauce except for 1/2 of a cup.
3. Wash and cut zucchini in half and then in 1/4" – 1/2" strips: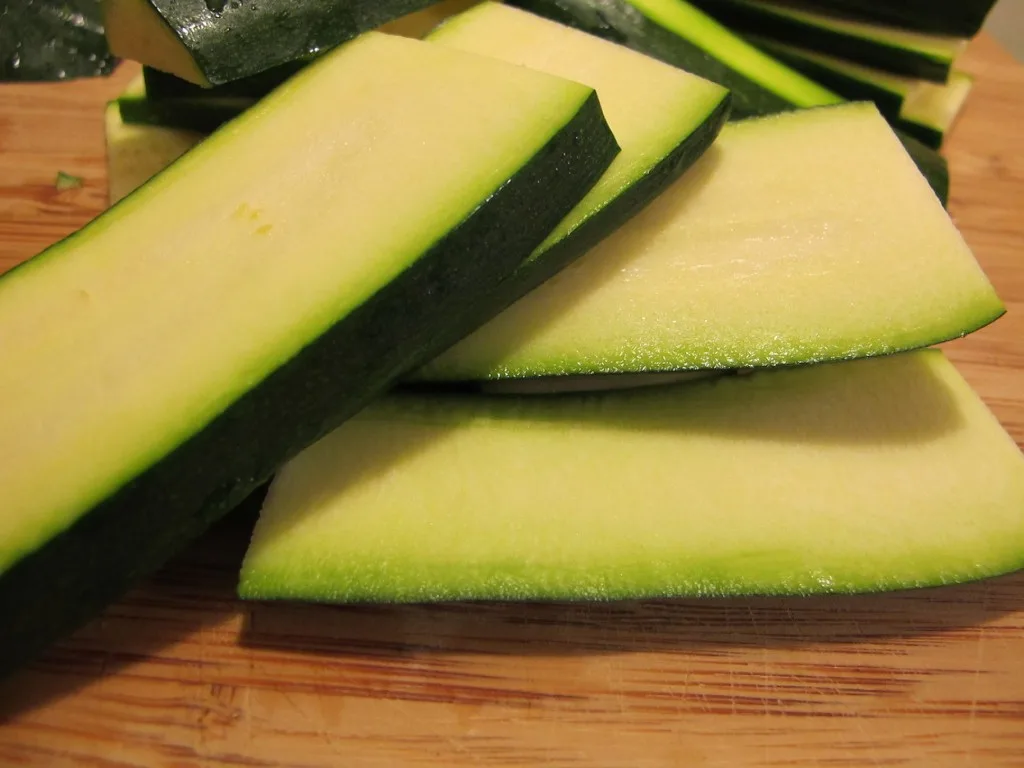 4. Pour about a half of a cup of meat sauce on the bottom of a 8×11 casserolel dish.
5. Place a layer of zucchini on top of the sauce;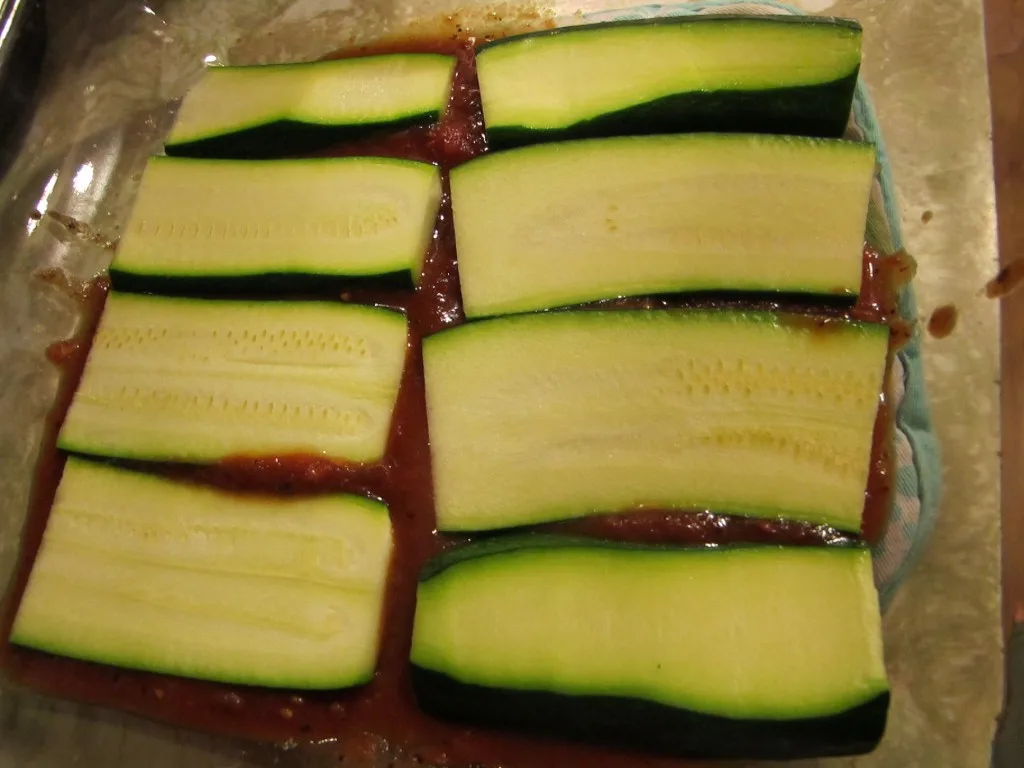 6. Dollop cottage cheese on top of the zucchini, then spread out with a spoon: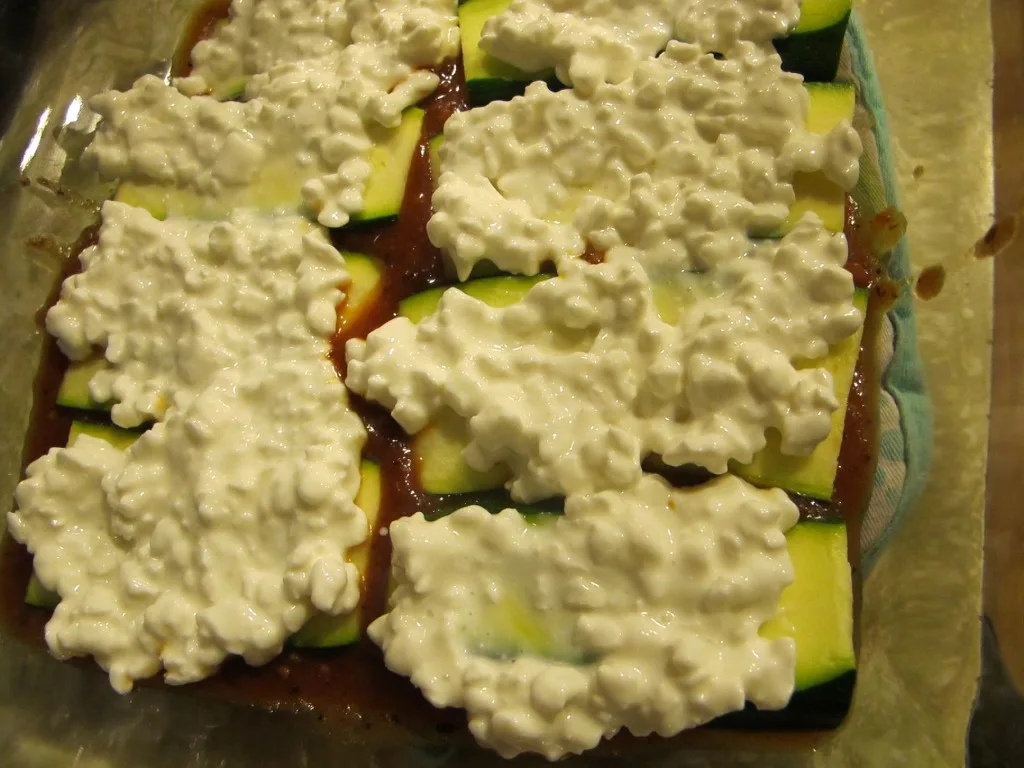 7. Spread about 1/2 cup of meat sauce on top of cottage cheese: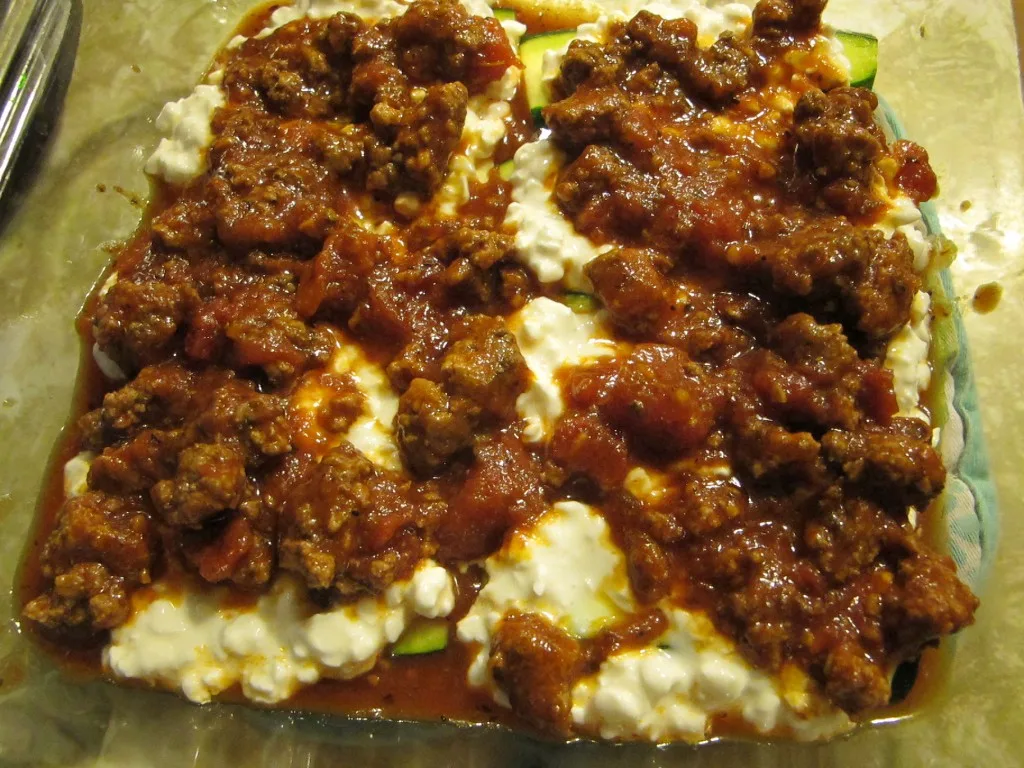 8. Sprinkle Mozzarella cheese on top of the meat sauce and repeat the steps until your zucchini runs out.
9. For the last layer, I like to pour the remainder of the sauce on top and top with Mozzarella cheese.
10. Cover dish with foil.
11. Place in oven and cook for approximately 40 minutes at 350 degrees, or until zucchini is tender.
12. Remove foil and cook for another 5-10 minutes until cheese is melted and bubbly.