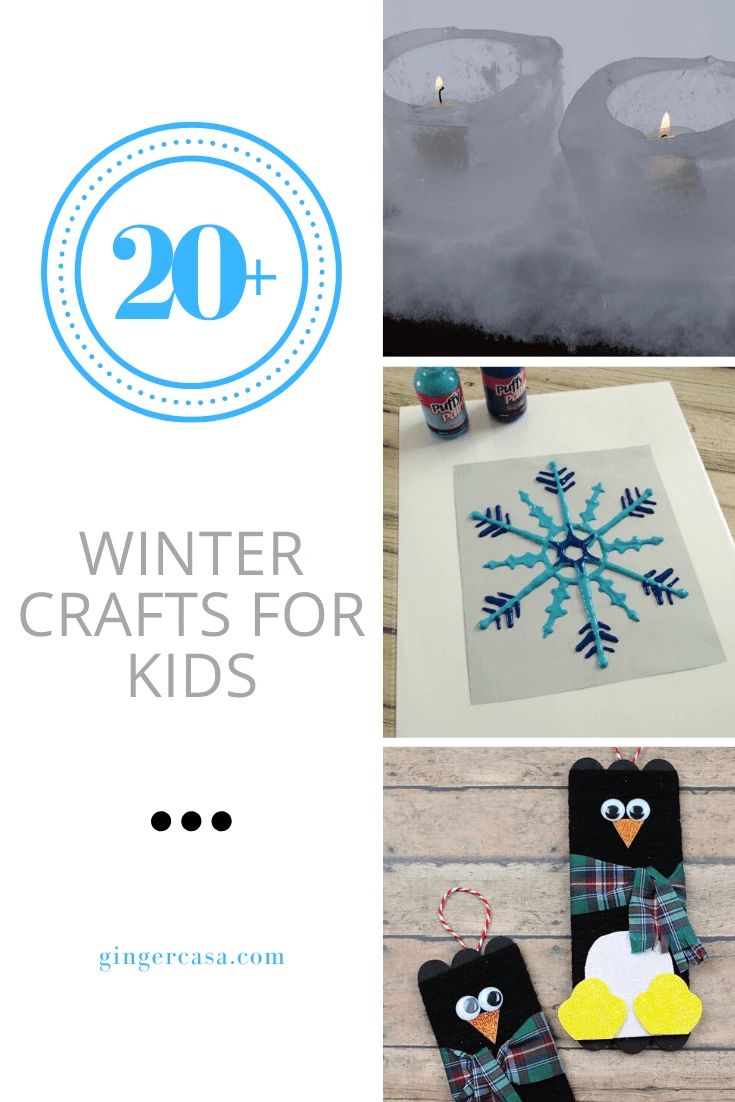 Winter Crafts for Kids!
While I am definitely a fall lover, there is something about winter that I just love, too. After the holidays are over there is a quiet (or not so quiet if you have kids at home!) that is so peaceful about winter. Whether you have snow or live in Texas like me and rarely see the white stuff, winter is beautiful. There is also a lot of indoor downtime with the shorter days and colder weather. These winter crafts for kids will help your kids to be creative, decorate the house, and spend quality time together as a family!
These winter crafts are great for those daycare or school days where it is too cold or wet outside for recess, too, so pass this link on to your child's teacher! You will find that some of these can be used in homeschool, too, for teaching about science and weather.
Where can I get my winter crafts in a kit?
(If you are more of a "give me everything I need in a kit" person, try these ideas:)
Winter Crafts for Kids
Need something to do with the kids during the cold winter months? Try these winter crafts for kids and let them express their creativity!

Need more winter crafts for kids ideas? Check out my winter Pinterest board!