Matching Family Football Pajamas has been sponsored by NFL Shop. All opinions are mine.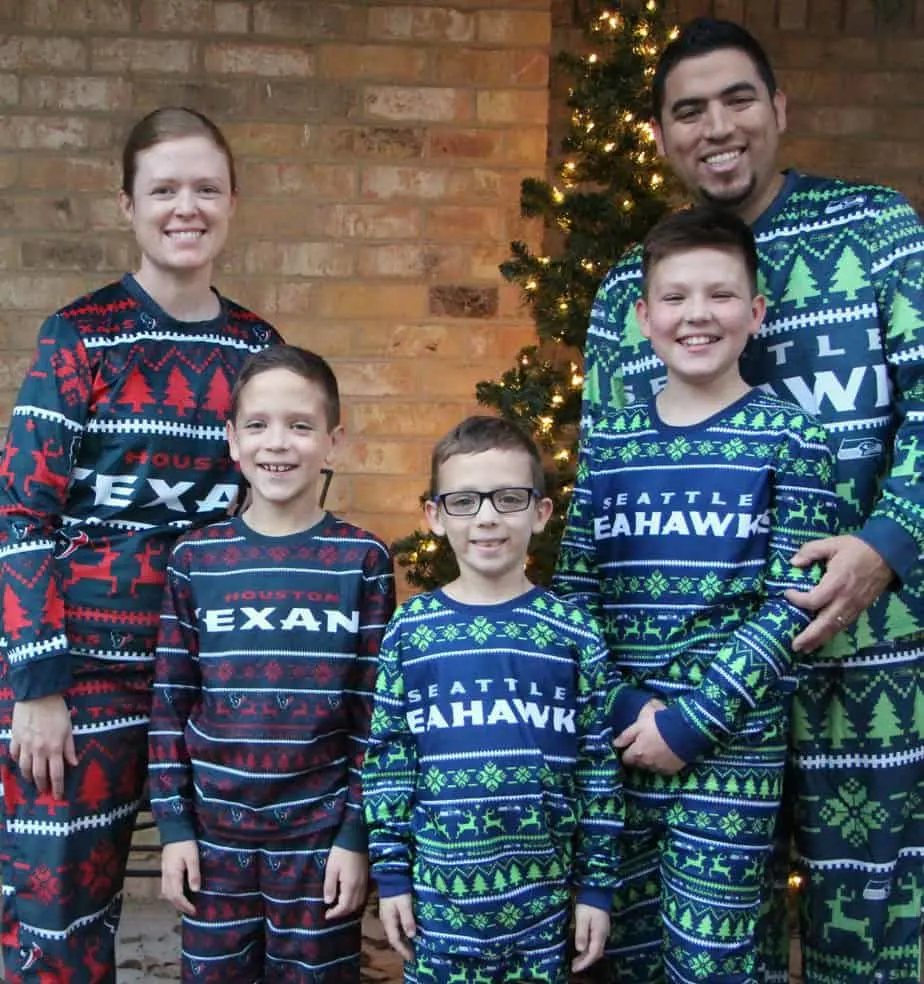 Our little family spent 8 years living in the Dallas, Texas area, and Hubby was born and raised there, but somehow, our oldest never really cared about location but more about talent, good role models, and of course, his favorite colors. When he was 5, he decided that his team would be the Seattle Seahawks and that year, they won the Super Bowl, so of COURSE he was a fan for life! He has been a dedicated fan since then, wearing Seahawks apparel even when there was no other Seahawks fan in sight.
Our middle son is more of a hometown loyal kid, liking the Dallas Cowboys and more recently adding the Houston Texans to his list of favorite teams. I mean, why not stick to your state teams?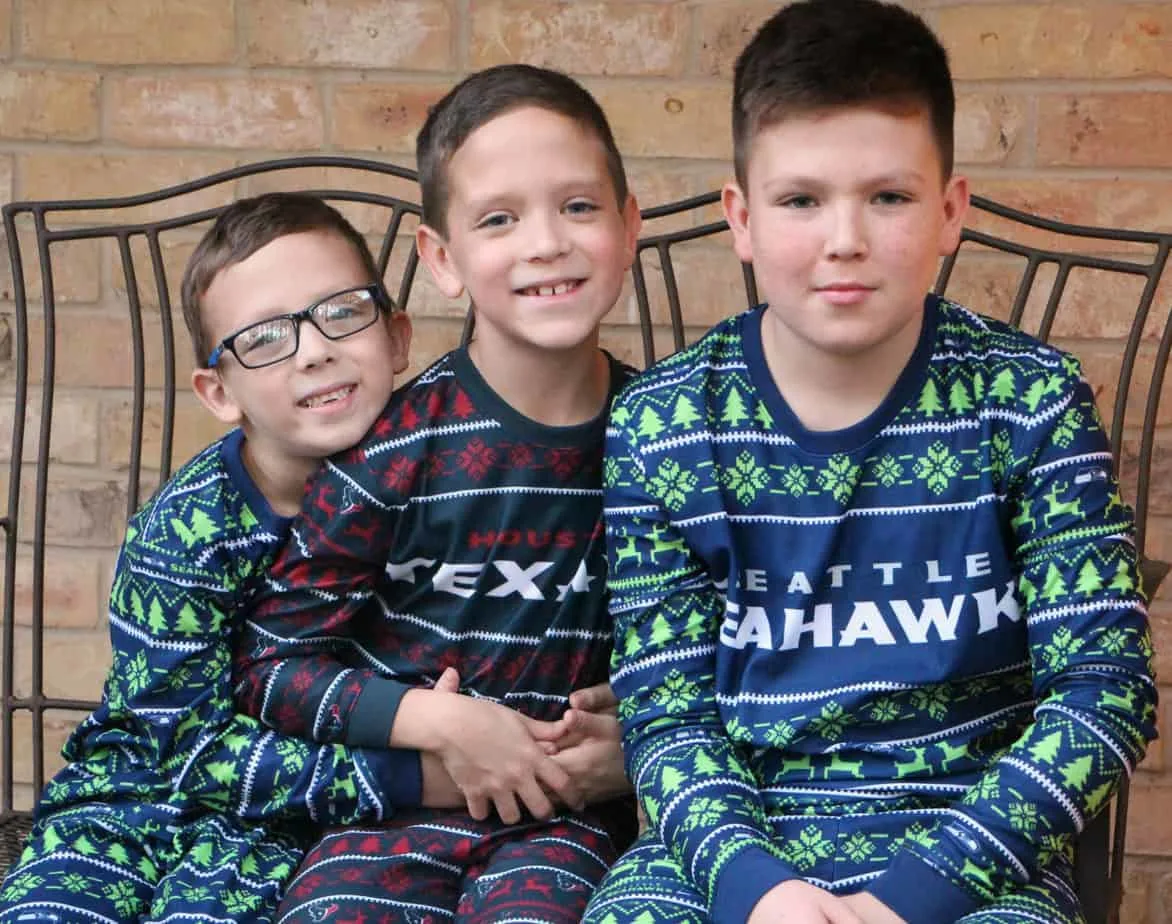 The boys were all thrilled when they opened these NFL family holiday pajamas from NFLshop.com!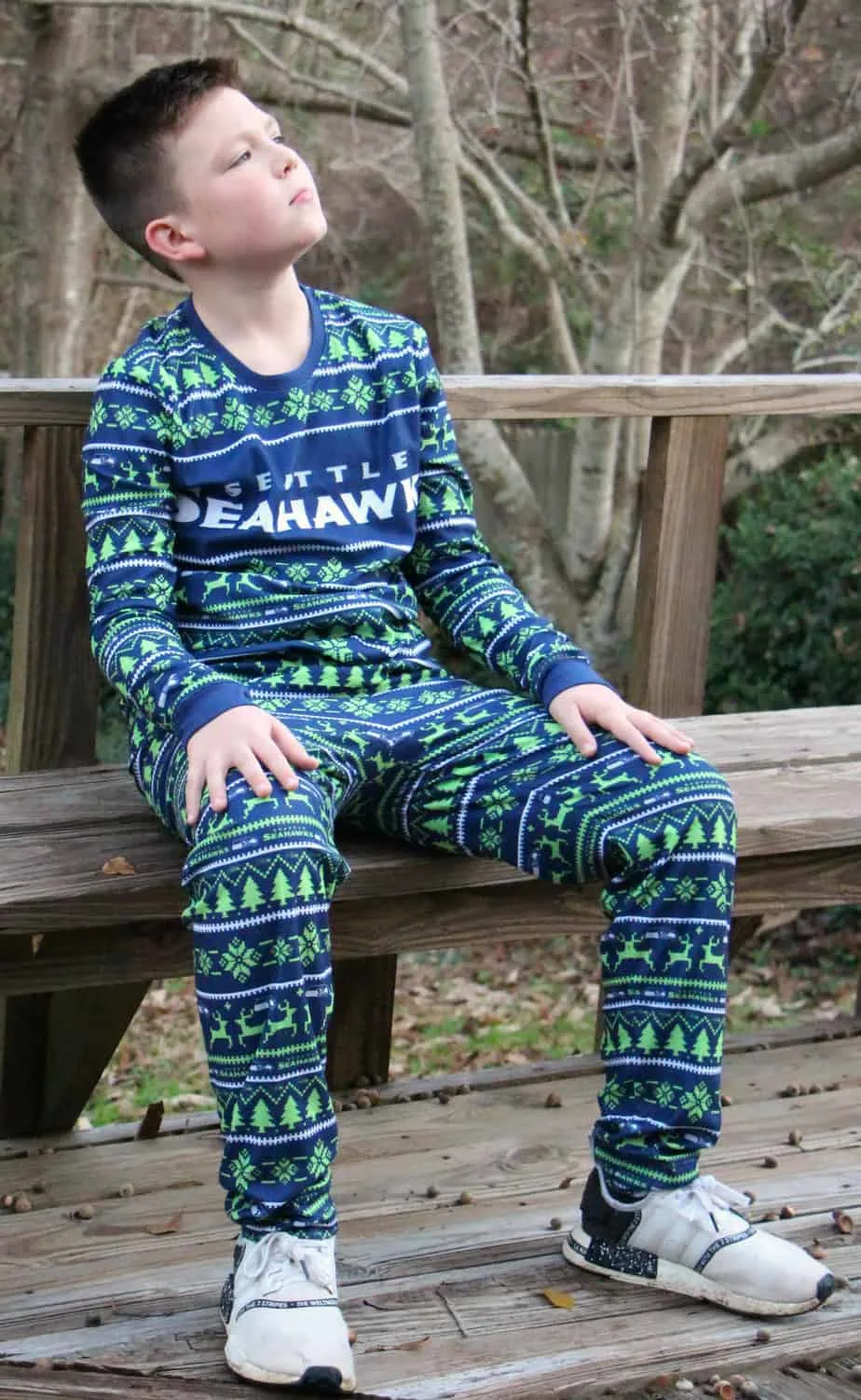 These holiday pajamas are made of 100% polyester, are super soft and warm, perfect for the holidays!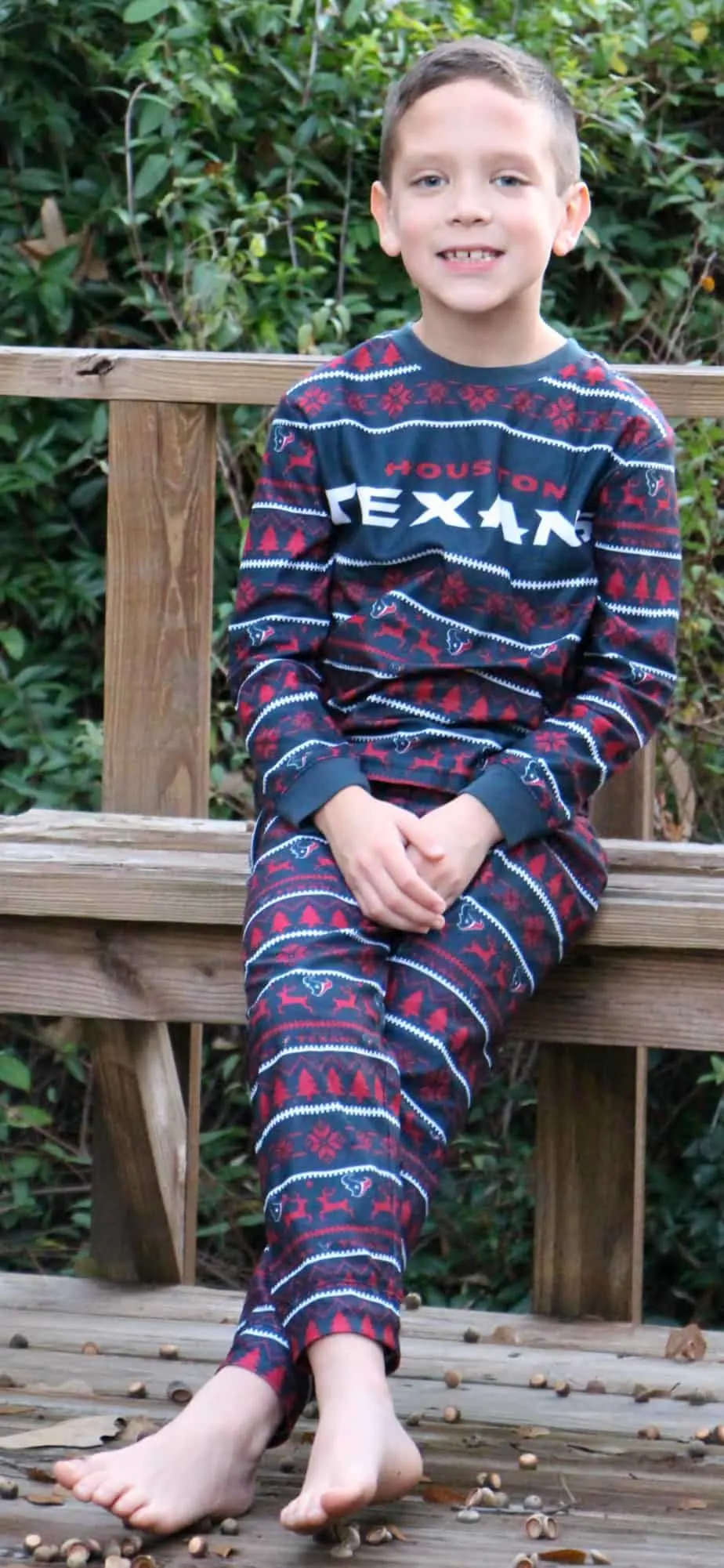 This is a fun, special way to express their team love, and yes, match with at least one person in their family. It's like matching family pajamas on a whole 'nother level!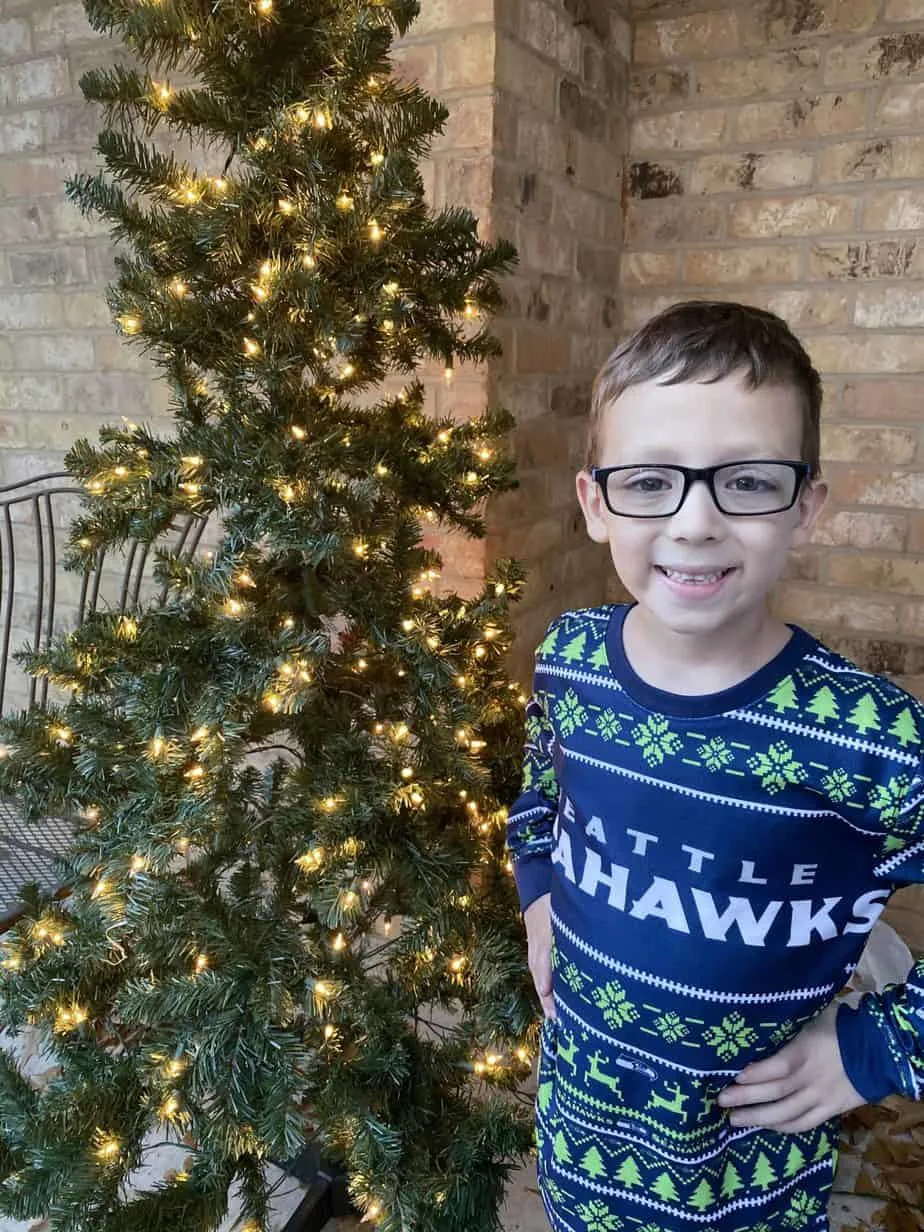 Football Pajamas for Youth and Adults at NFLShop.com!
You can deck out the whole family in the same team, or choose different teams like our family did. No matter which team you choose, you can guarantee that you will be warm and comfy doing all of the holiday things with your family! Whether it's a family football game, making Christmas cookies, watching football games on TV, or just opening gifts on Christmas morning, these jammies are the best!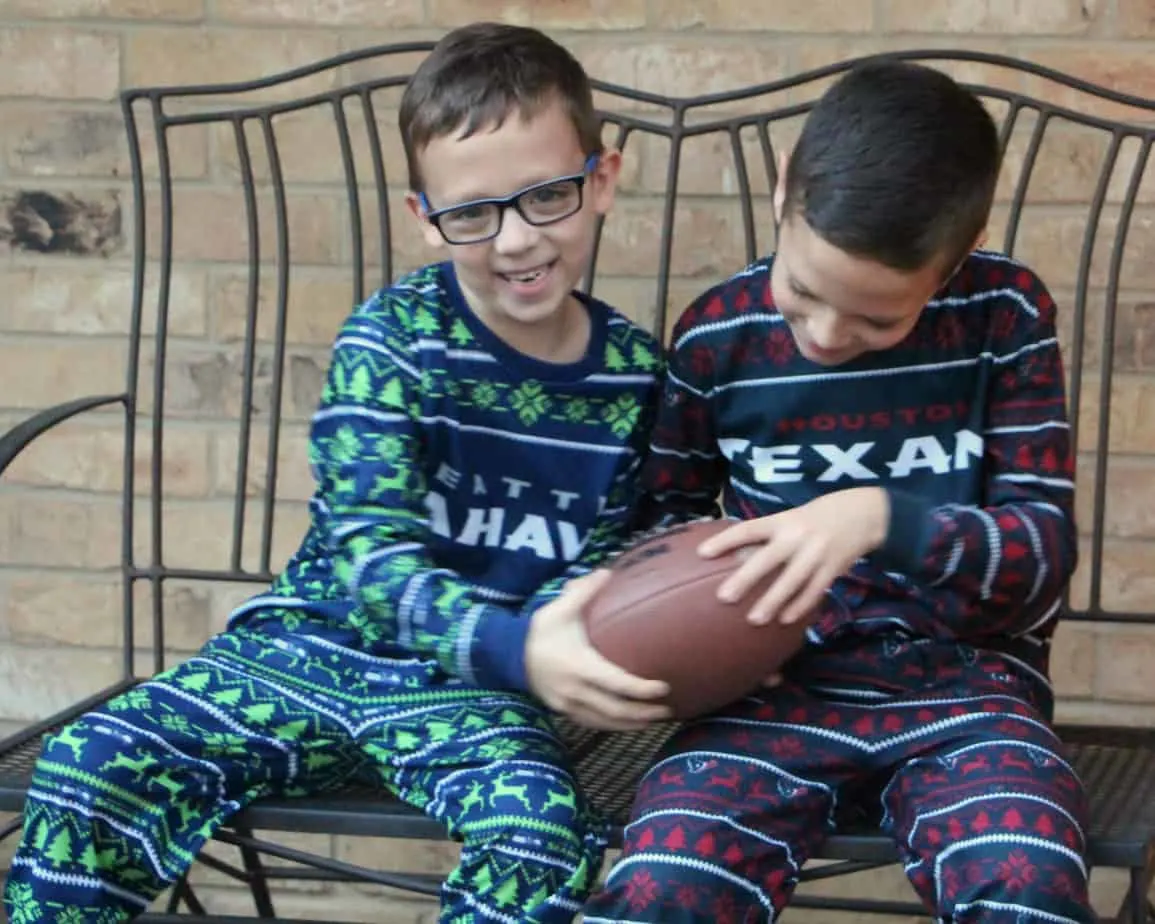 Grab a football and head outside wearing your matching family football pajamas during halftime!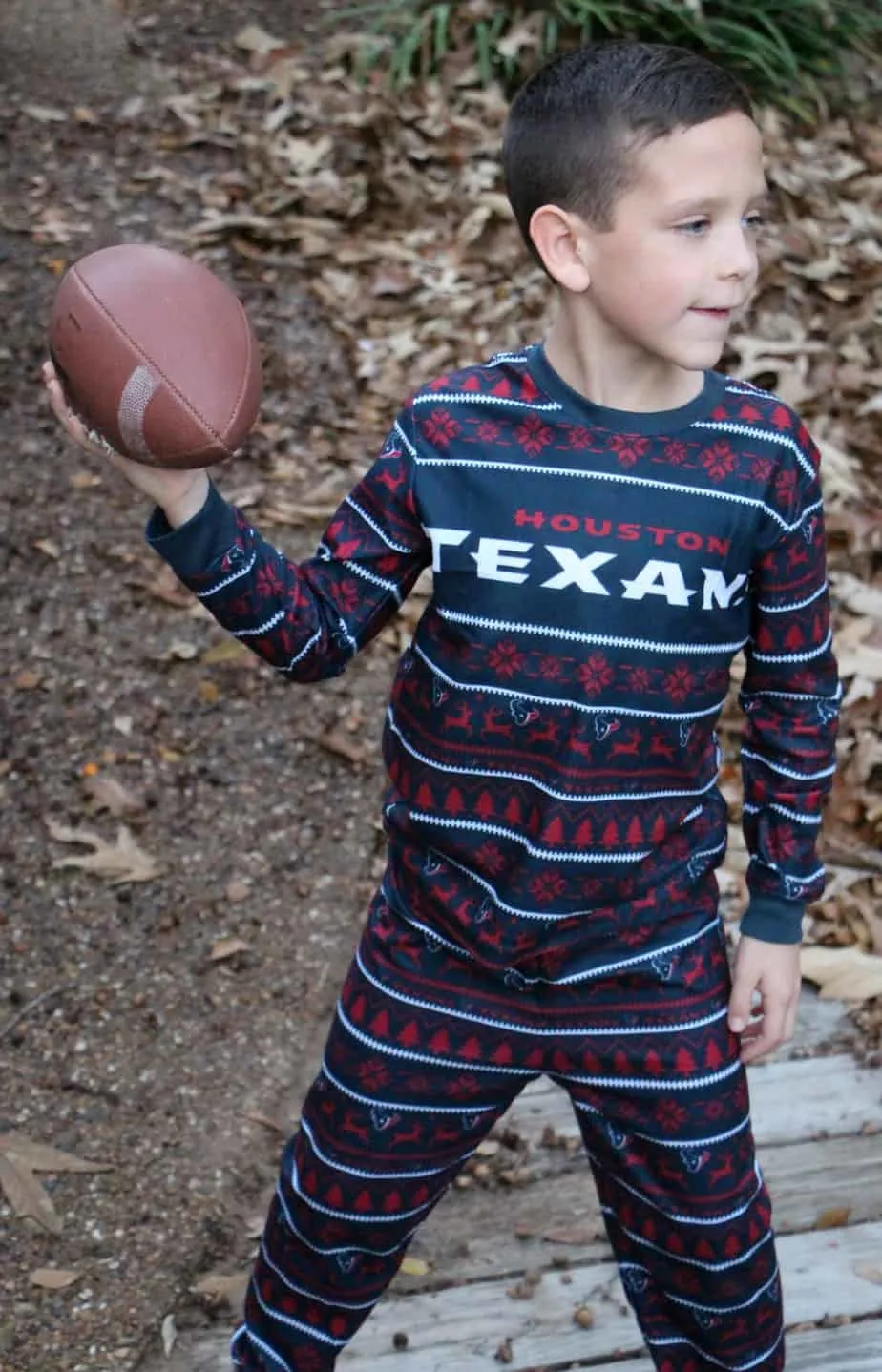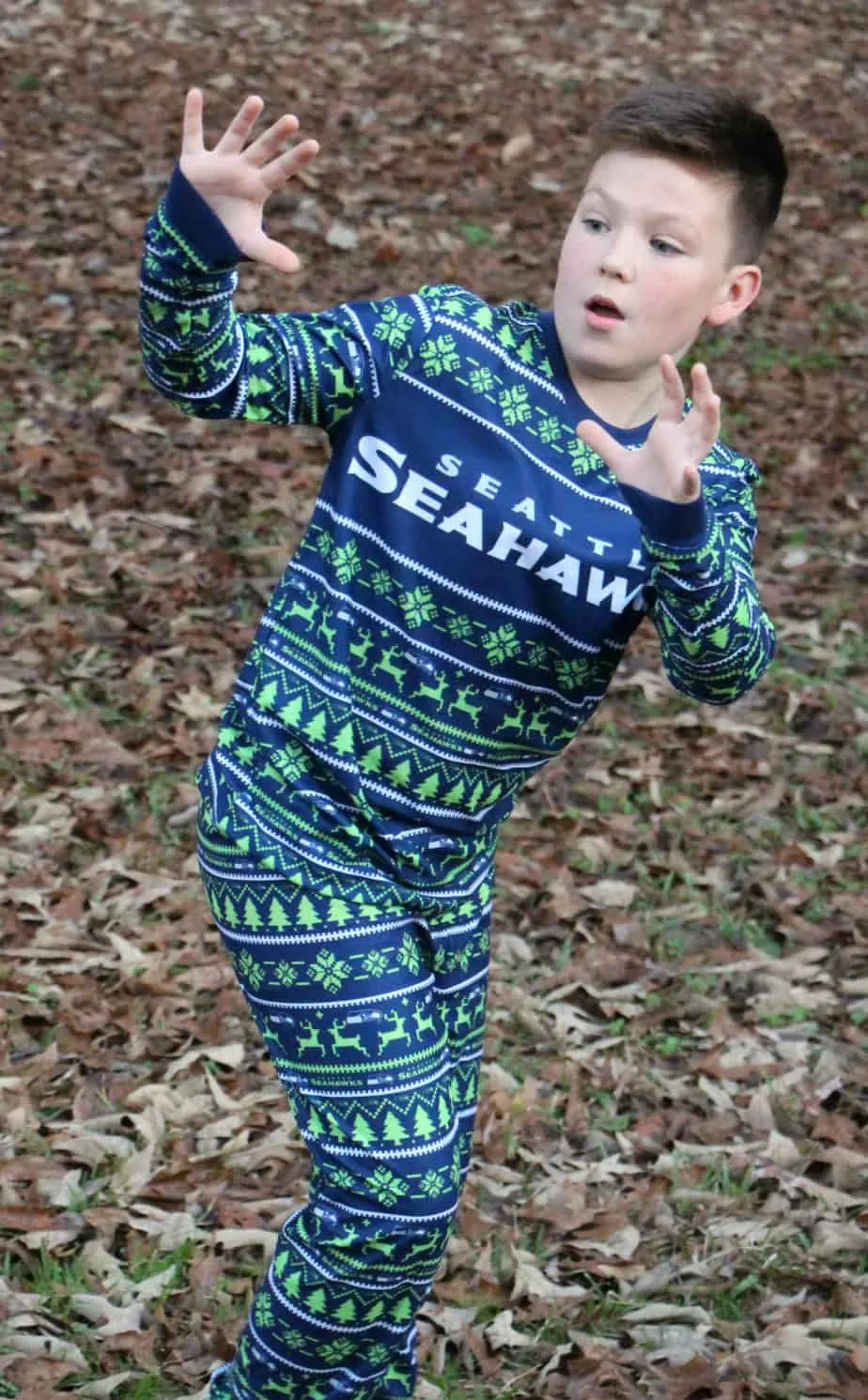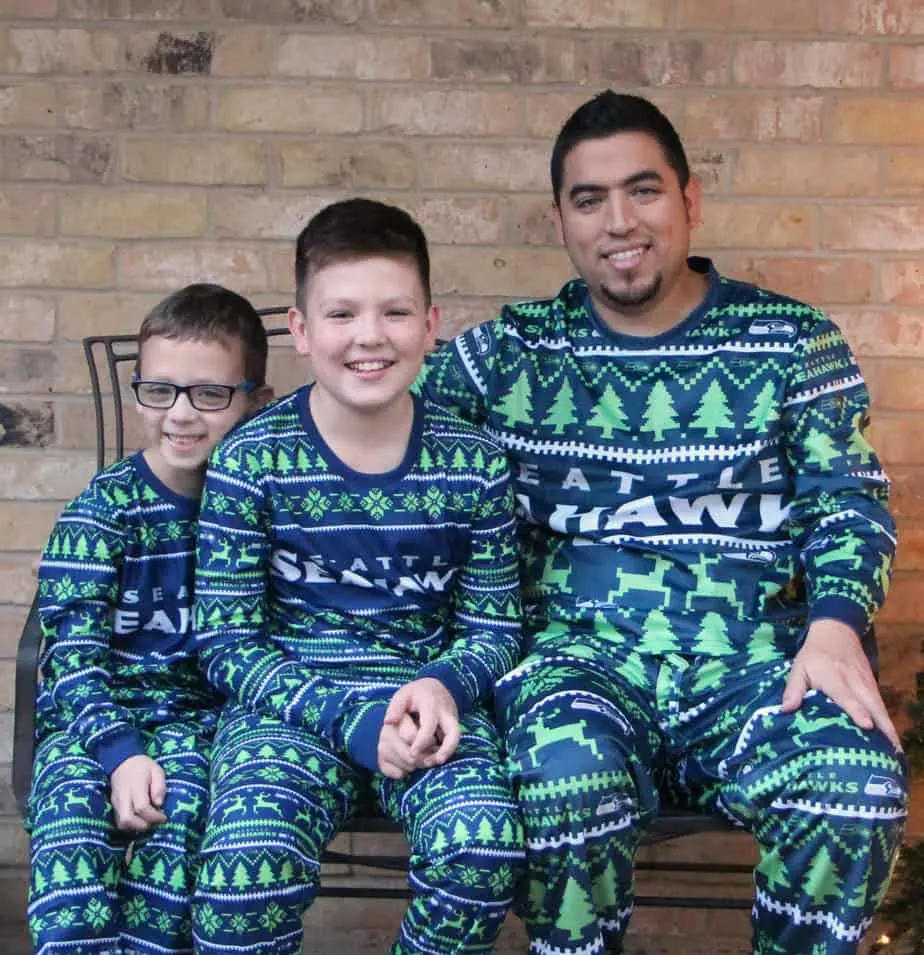 Great for Family Pictures!
Skip the stress of matching outfits perfectly and just show your team spirit with these ugly pajama sets! Pick up women's and men's holiday wordmark ugly pajama sets and toddler, preschool, and youth wordmark pajama sets for the kids at NFLShop.com!