If you are on the lookout for a delightful treat that's sure to please your taste buds, look no further than Air Fryer Cinnamon Pigs in a Blanket (also known as cinnamon roll pigs, I had a hard time deciding the perfect name for these!) These delectable pastries combine the sweetness of cinnamon rolls with extra protein, plus the convenience of your air fryer for a snack that's not only easy to make but also incredibly satisfying. In this post, we'll take you through the steps to create these mouthwatering morsels that are perfect for breakfast, brunch, or even as a dessert.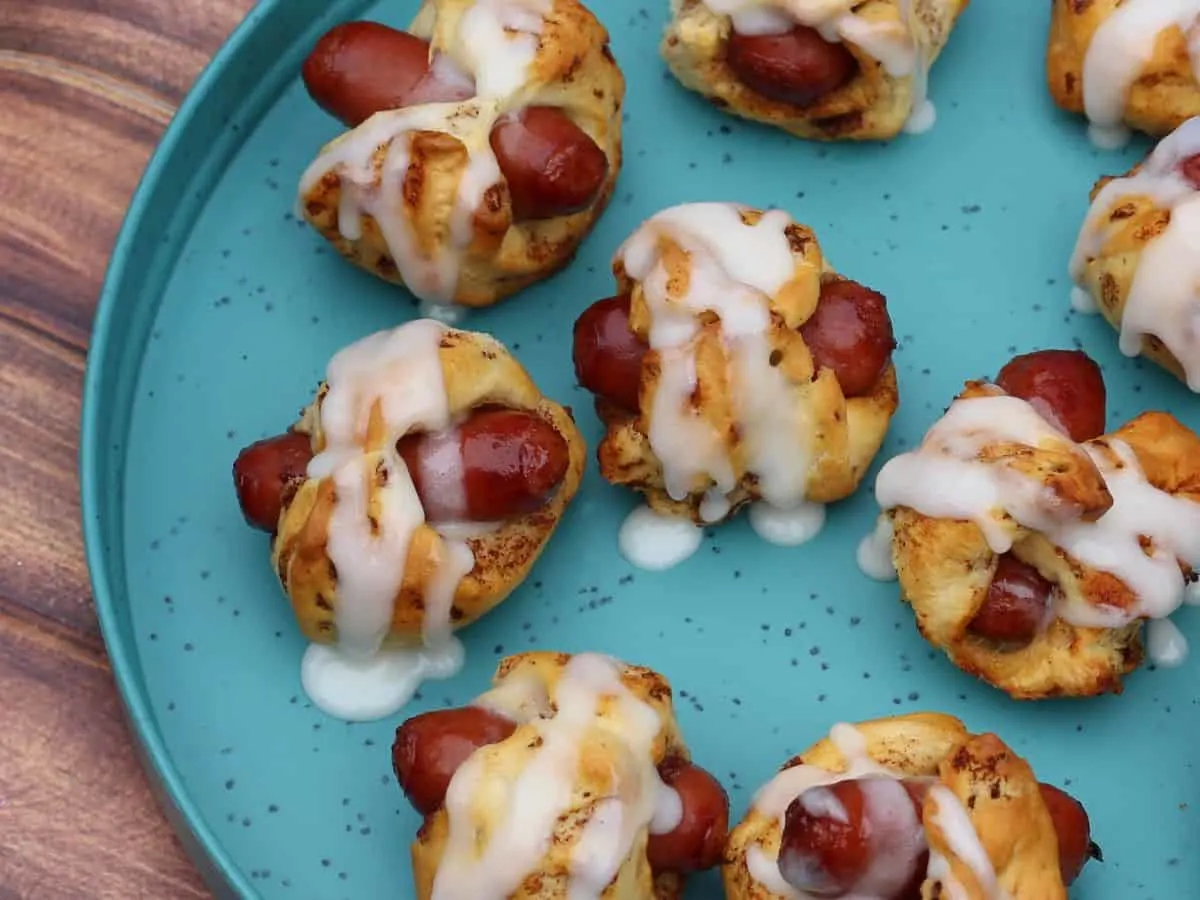 I am always trying to think of new ways to reinvent old favorites. My boys LOVE air fryer pigs in a blanket and also cinnamon rolls, so I created this delicious combo! This is one of those super easy recipes that can be ready quickly and with just a few ingredients! Don't you just LOVE 2 or 3-ingredient recipes? I do! All you need is a package of little smokies or similar equivalent (breakfast sausage would be great, too!) and a tube of cinnamon rolls.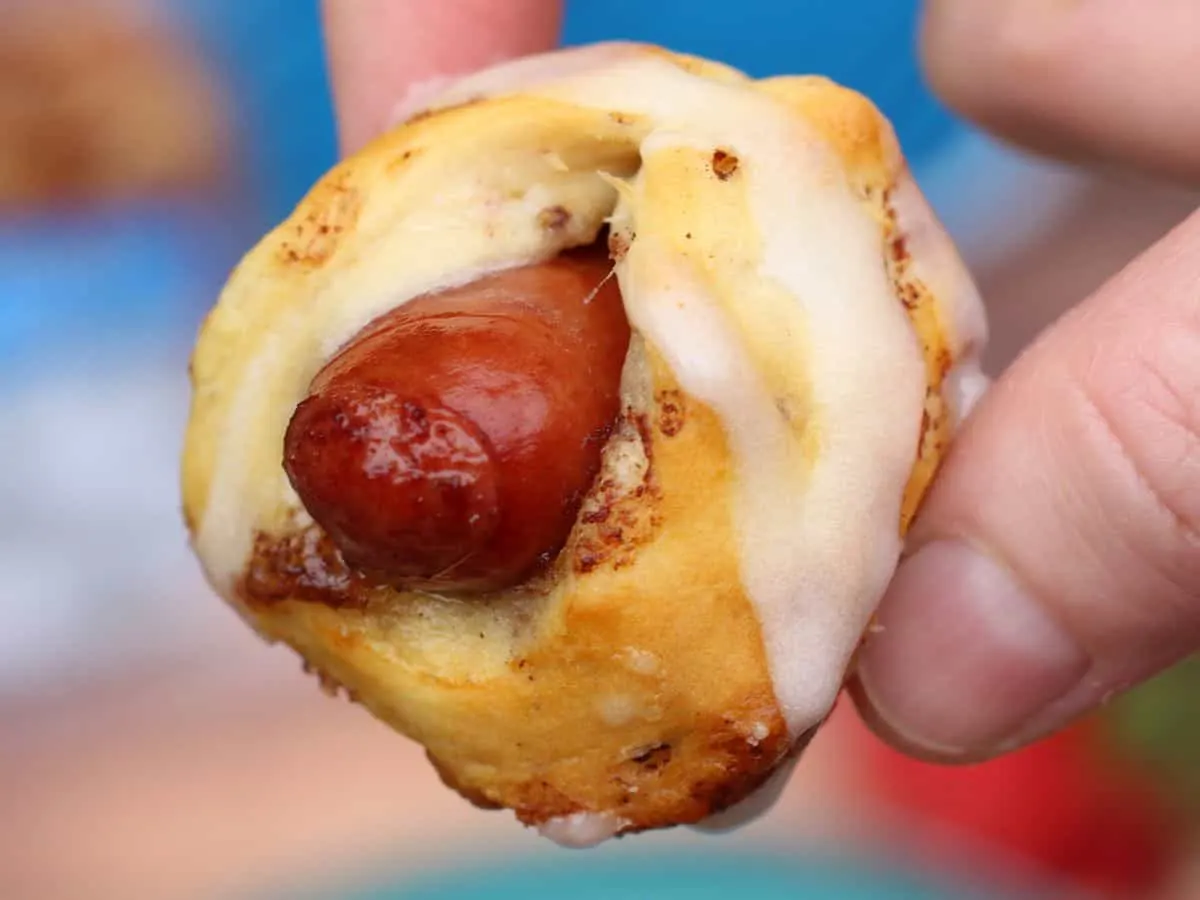 I love easy air fryer recipes. Whether it is for a quick breakfast, game days, or Christmas morning, these are an easy way to create something special and unexpected. I used Pillsbury cinnamon rolls for this recipe, but you could even use homemade cinnamon rolls if you have a recipe that you love. The cook time should be about the same, no matter what cinnamon rolls you choose to use. Just check for doneness and add more time if the pigs are a little doughy still.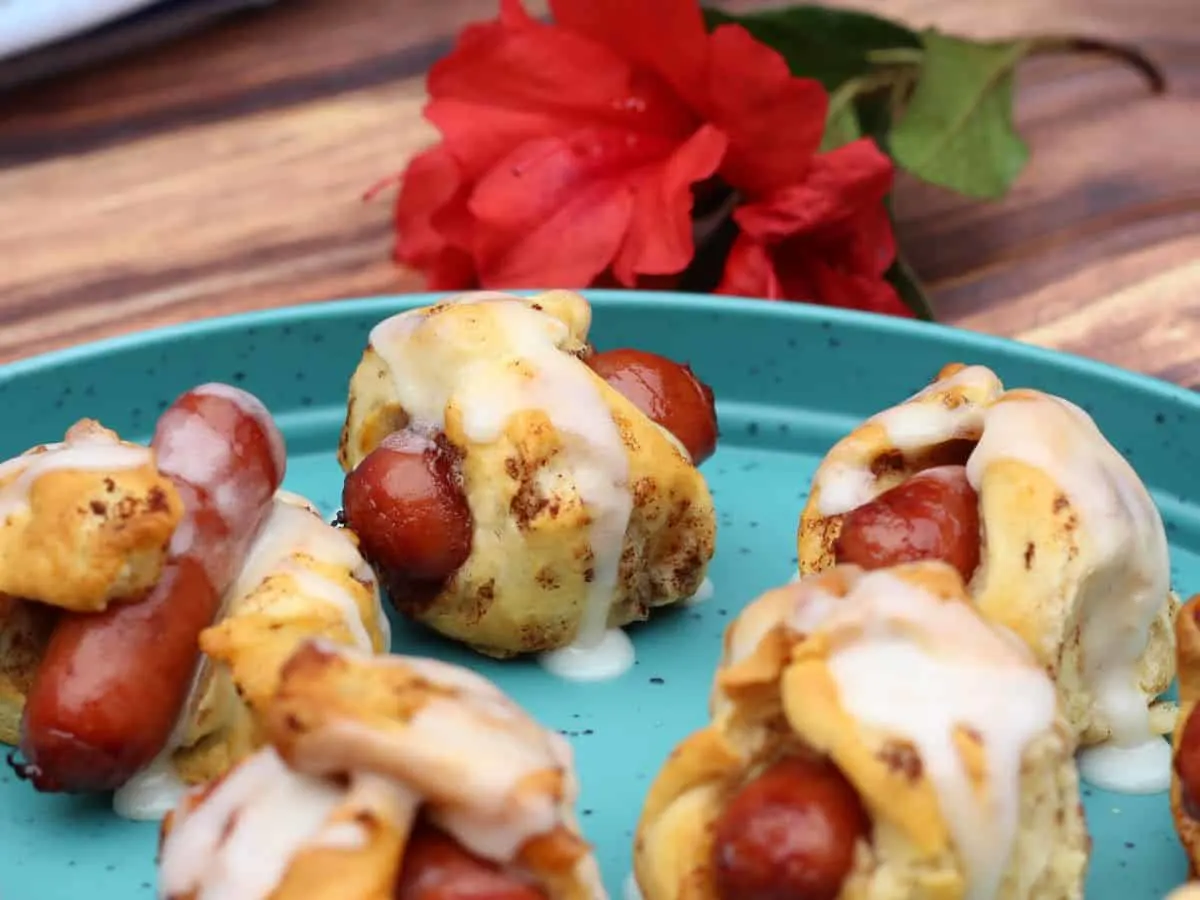 I have really enjoyed using my Ninja Speedi. I get perfect results using the tray inside of it. It is my favorite air fryer currently, and it's great because it also has many other functions, like pressure cooking!
Air fryers have quickly become a kitchen essential for a multitude of reasons, and their versatility in preparing appetizers and desserts is truly remarkable. These compact appliances use hot air circulation to cook food, and this method is particularly beneficial for appetizers and desserts. When it comes to appetizers, air fryers offer the ability to achieve that coveted crispy texture with just a fraction of the oil typically required, resulting in healthier options without sacrificing taste. Whether you're making crispy, golden mozzarella sticks or perfectly roasted potato skins, the air fryer's even cooking and quick cooking times are a game-changer.
On the air fryer dessert front, these appliances use little space to excel at creating delectable treats with a crunchy exterior and a tender interior. From churros to donuts, the air fryer's rapid cooking capabilities help desserts achieve that irresistible golden perfection, all while preserving their inner softness. Air fryers are a game-changer for both appetizers and desserts, making it easy to whip up scrumptious dishes that will impress your guests and satisfy your sweet tooth.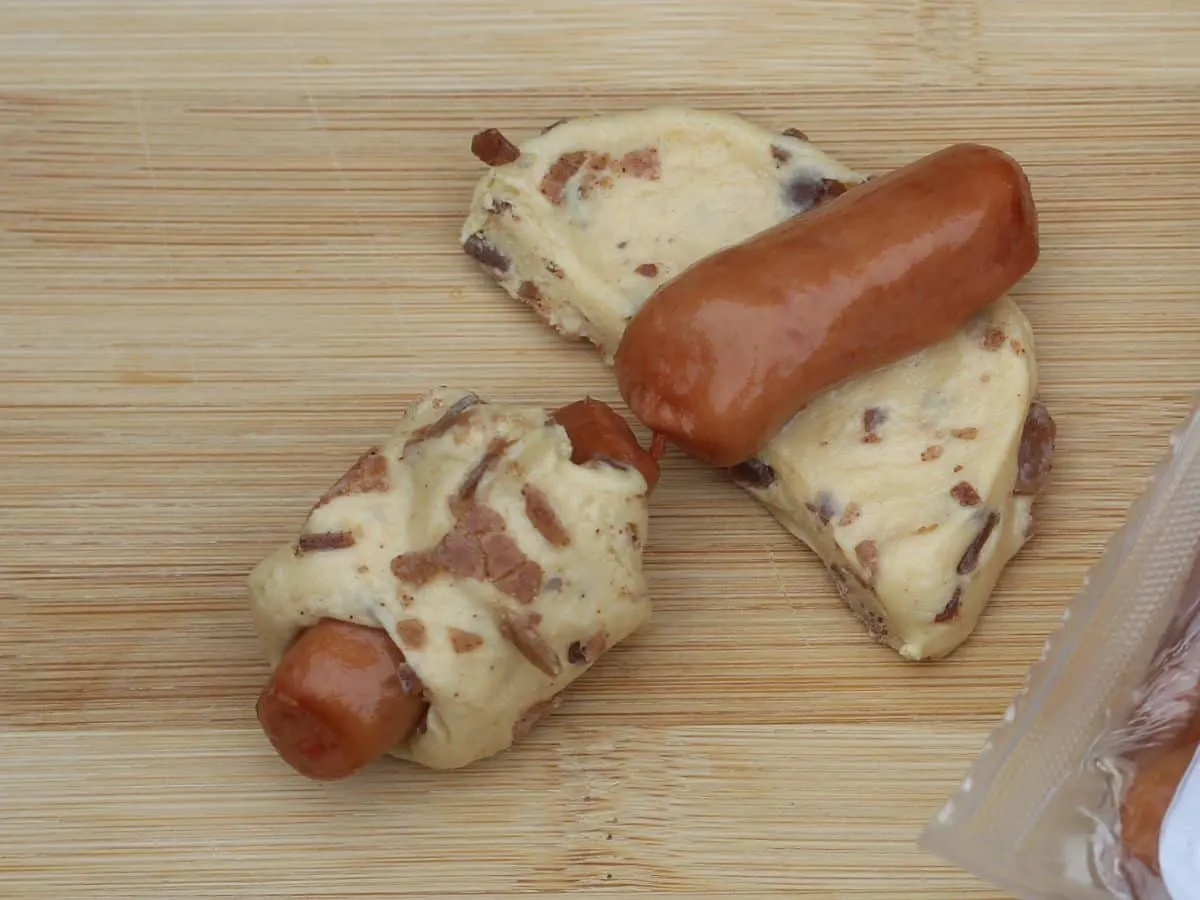 As a general rule of thumb with the air fryer, I just follow package directions. I love that companies are including air fryer instructions for cooking now! The air fryer truly is becoming the best way to quickly cook a myriad of recipes and get the best results. Older kids are able to use them, too, and create easy, healthier for you foods. Check out my post about using aluminum foil in the air fryer.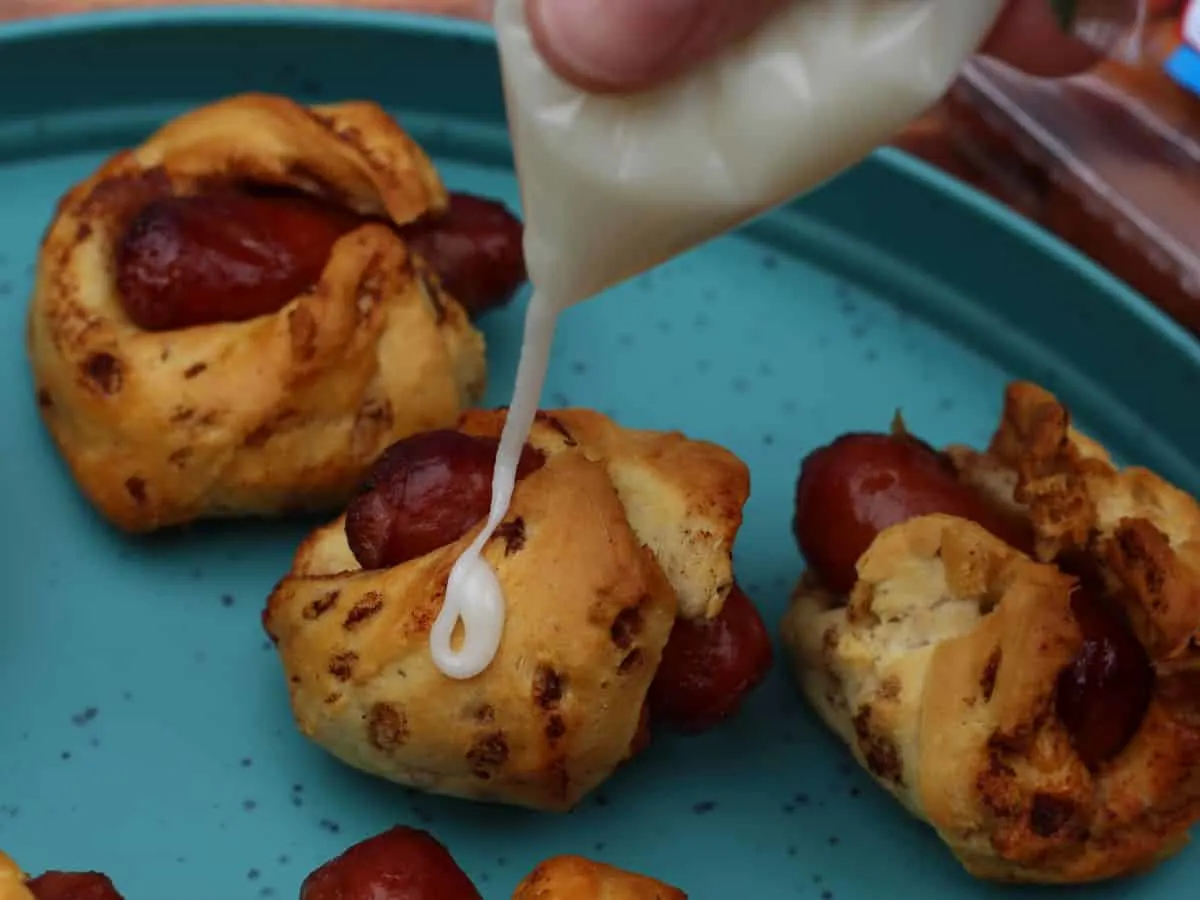 Air Fryer Cinnamon Pigs in a Blanket are a simple yet delightful treat that brings together the convenience of your air fryer with the classic flavors of cinnamon and sausage. This recipe is a crowd-pleaser for all ages, making it the perfect addition to your breakfast, brunch, or dessert menu. Give it a try, and you'll discover a new favorite that's sure to become a staple in your kitchen. Enjoy the sweet, gooey goodness of these piggies and savor the smiles they bring to your table!