I remember our first trip to Disney World in 2015, we stumbled upon a place selling churros. It was then that I realized my husband's love of churros that began many years ago, and the boys loved them too, of course! After that, we would occasionally get churros at Costco, but it's not exactly easy to fry up a batch of churros at home for snack time. They are definitely the occasional treat, right?
This recipe for Air Fryer Churros with Mexican Chocolate Sauce for dipping is an easy recipe, made with refrigerated crescent rolls. You can definitely use organic and even lower fat crescent rolls, depending on your preferences. Using the air fryer is the first step to making them a little healthier though, for sure!
Scroll down for the complete recipe, but it really is pretty simple. I think I will teach the boys how to make these.
You start with your crescent roll dough…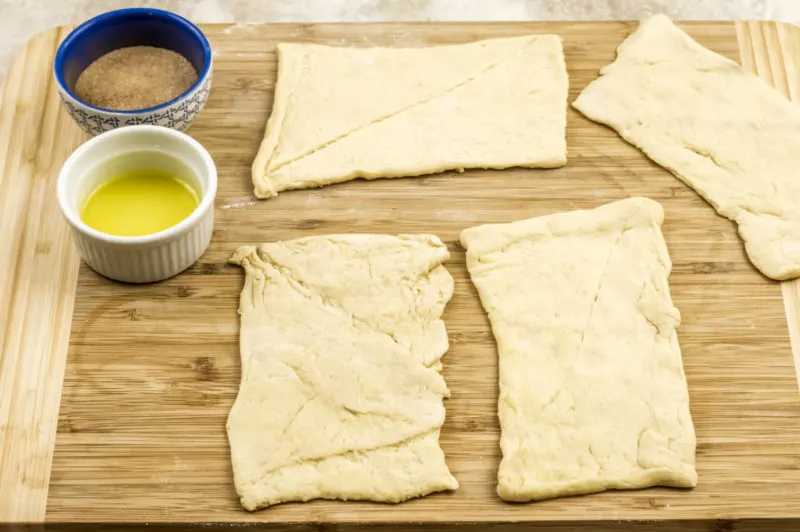 Then you sprinkle some cinnamon and sugar, press the rectangles together, and cut them into strips.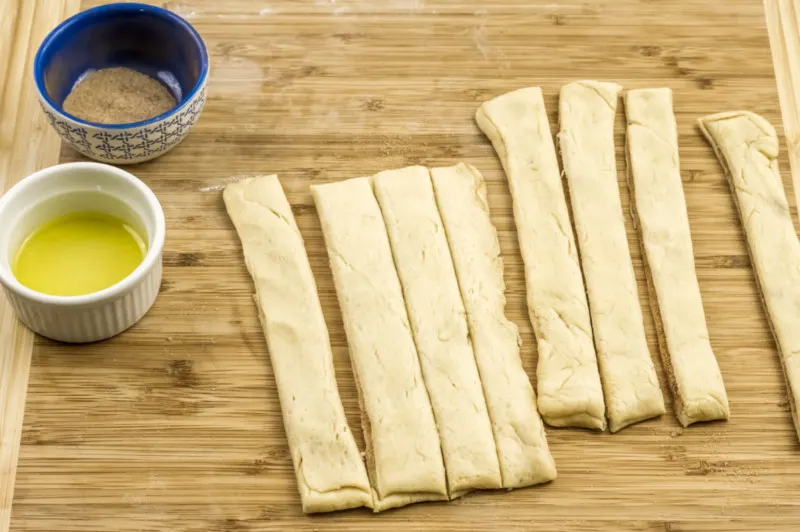 Twist, cook in the air fryer, and make your slightly spicy Mexican chocolate dipping sauce and your snack and/or dessert is DONE in no time.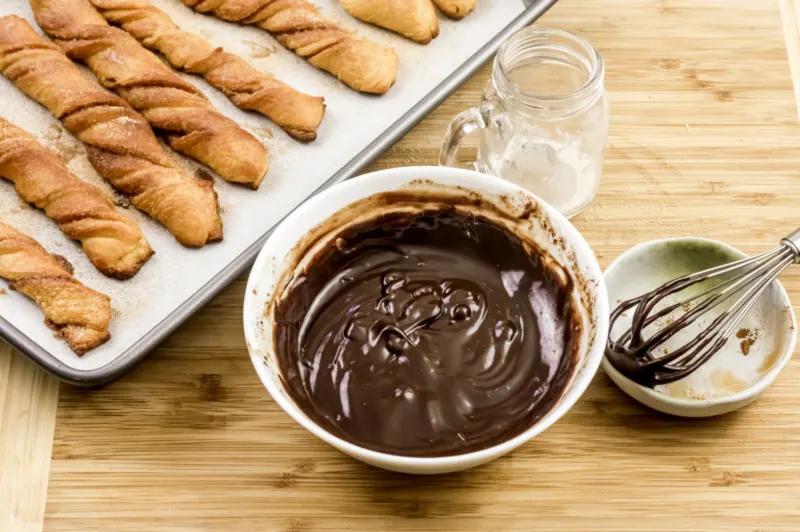 These would be a great after school snack for the kids OR delicious after a a meal of Air Fryer flautas, carne asada tacos or cheese enchiladas!