Air Fryer Pasta Chips – Delicious Appetizer Recipe!
If you are into recipes on TikTok, you've likely seen the viral video for Air Fryer Pasta Chips. This recipe is so delicious and easy to make. I love that it's unique and something NEW made with the air fryer!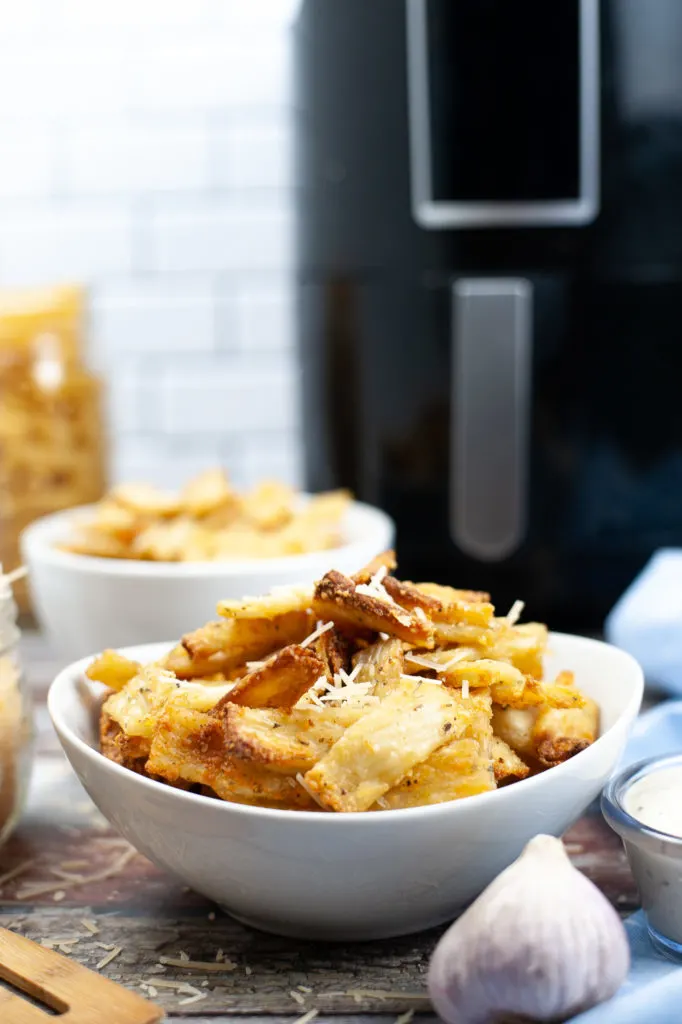 I have eaten pasta chips at Italian restaurants and they are so good! This recipe would be great for an appetizer or a snack, OR alongside a main meal! Italian nachos with pasta chips…sounds delicious, right?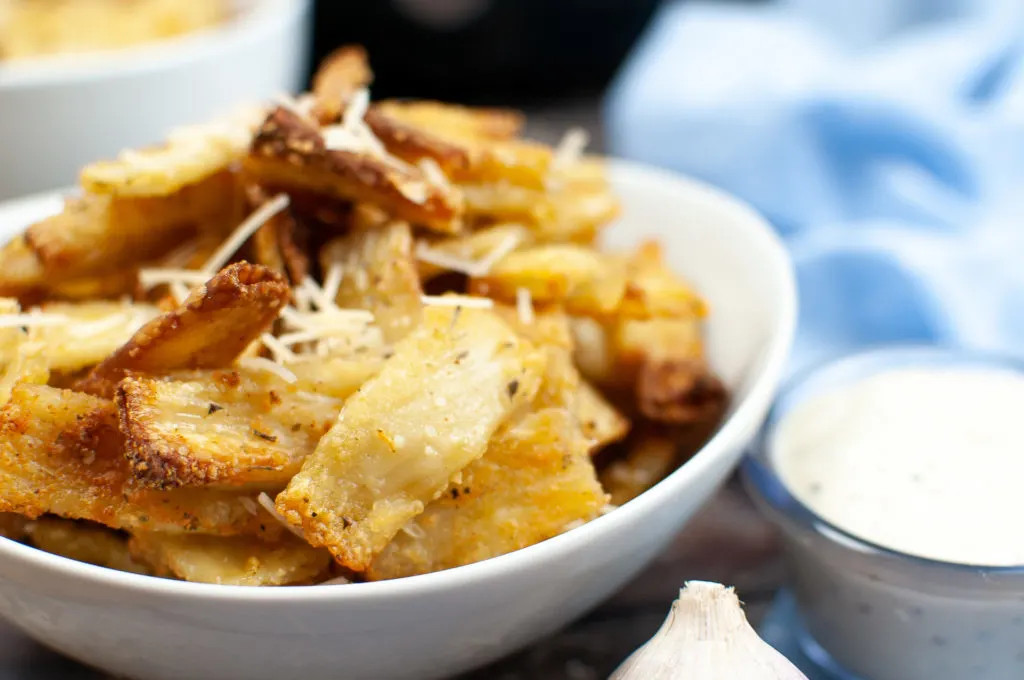 I love that these have a garlic flavor and have parmesan as well. You can season to your liking, of course, and using fresh garlic is ALWAYS an option!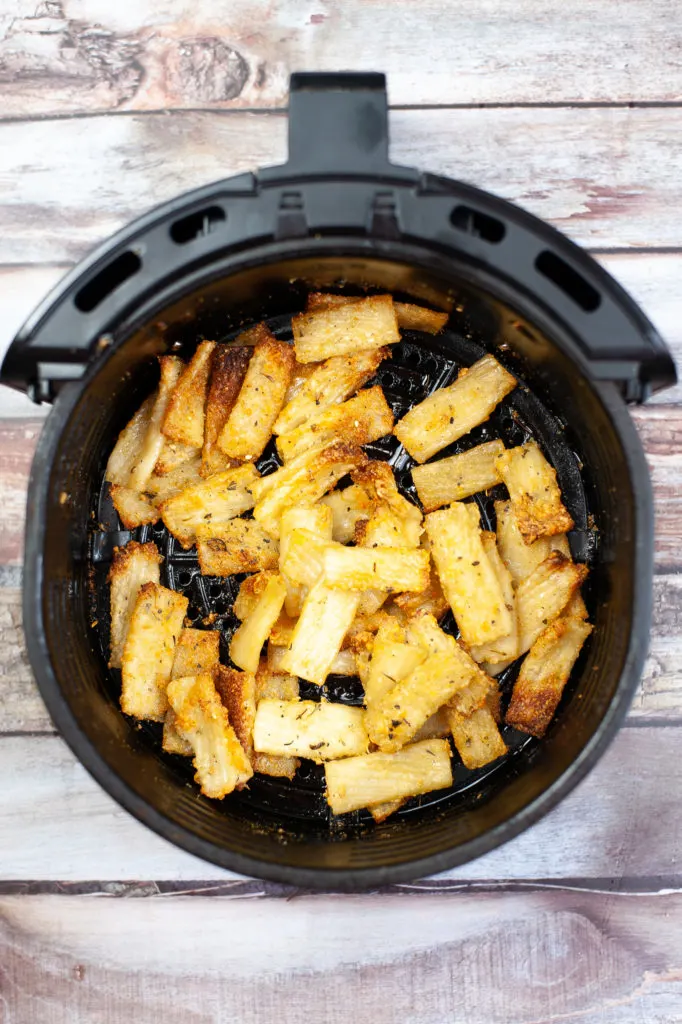 The air fryer cooks the pasta to perfection!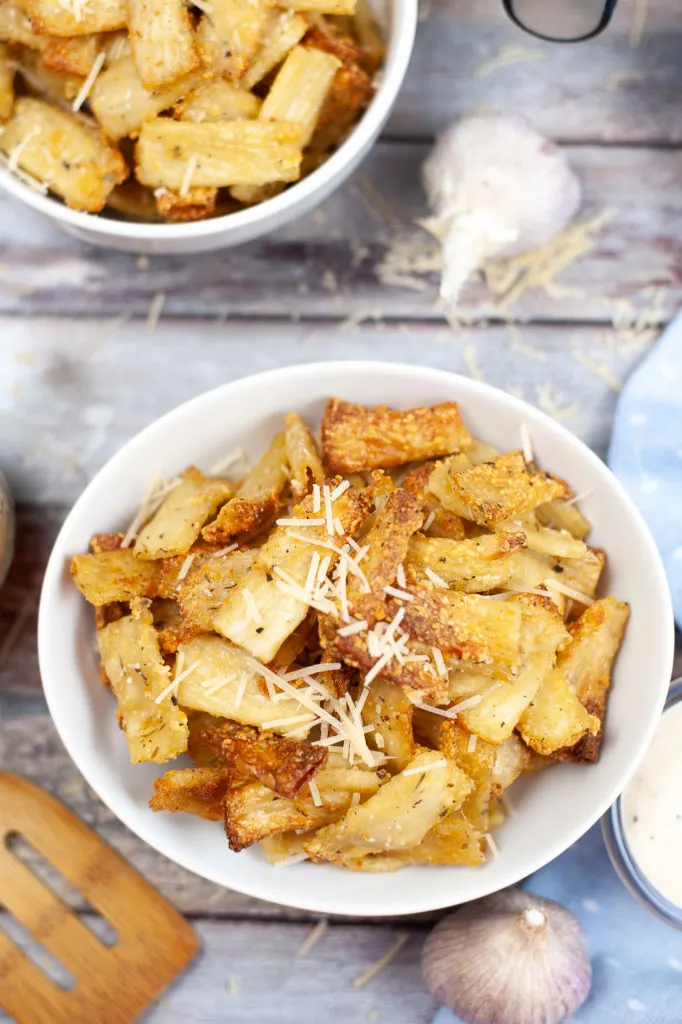 This recipe is pretty versatile. It could be a family movie night snack, a romantic date at home meal, or even an appetizer for your big Italian meal!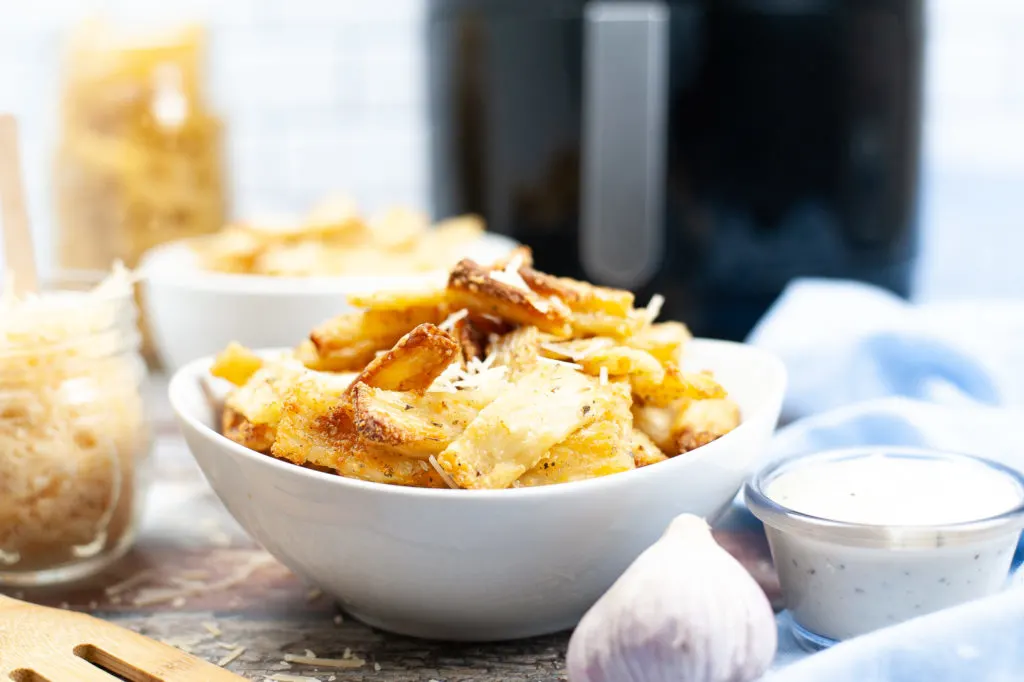 Dipping sauces make it over the top delicious. Marinara? Ranch? Anything goes, just choose the dipping sauce you like!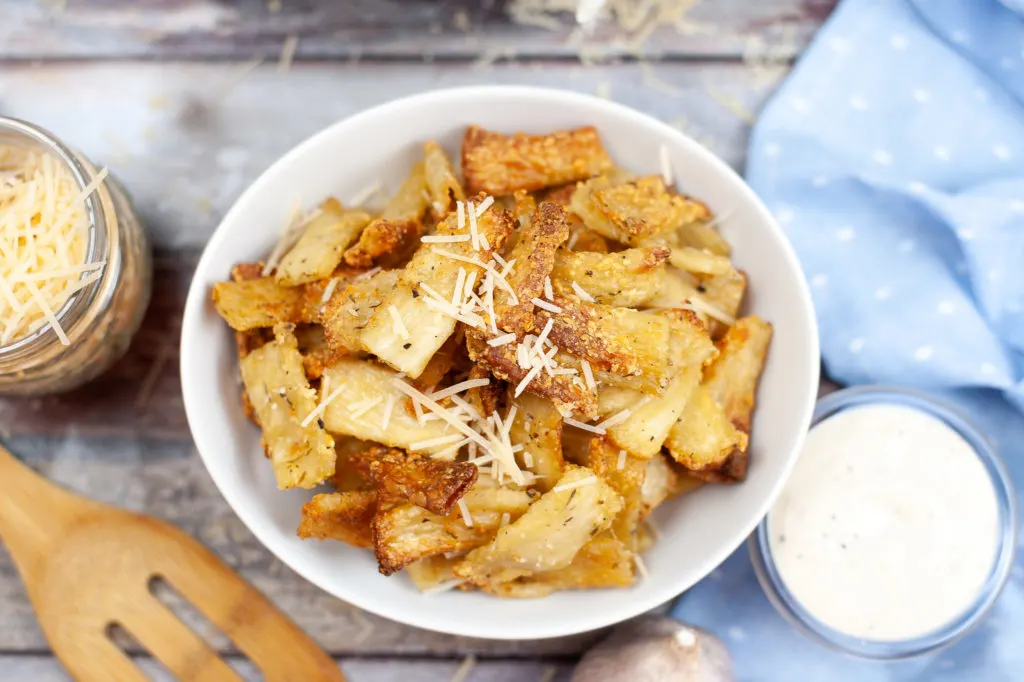 Who wouldn't love a big bowl of pasta chips? Crunchy, garlicky and delicious!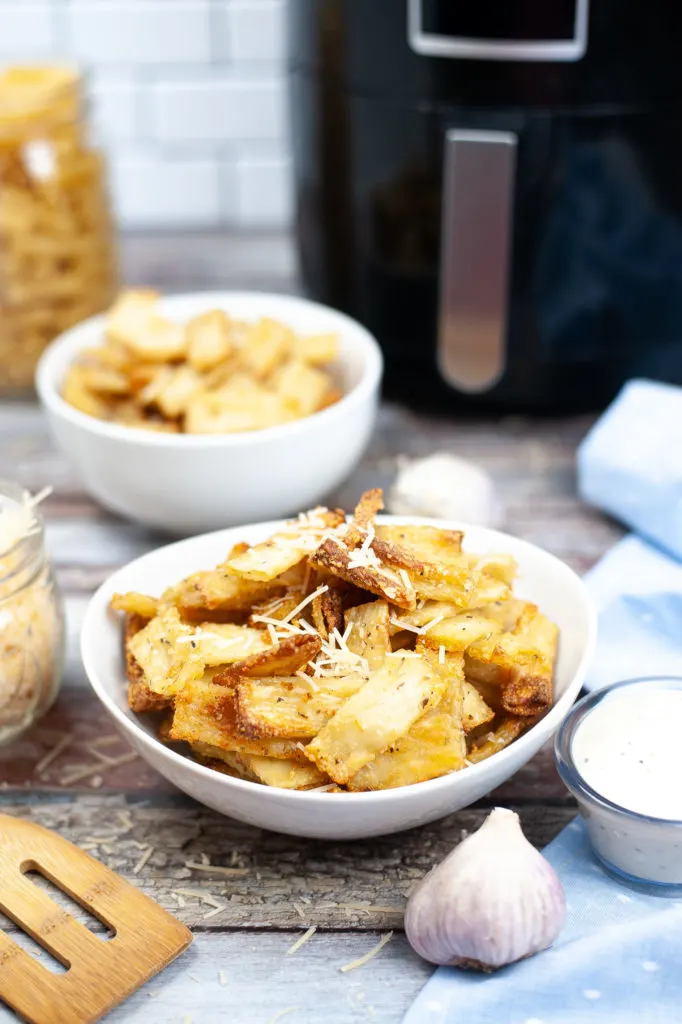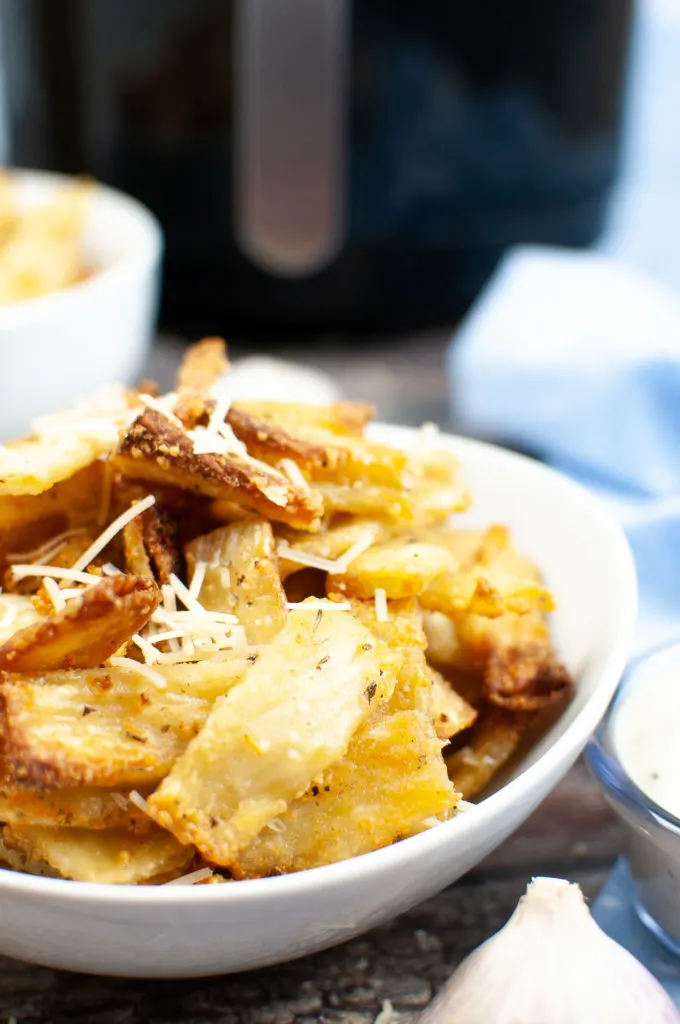 Air Fryer Pasta Chips