I have always been a huge fan of tacos, but only in recent years did I find out just how delicious tacos with carnitas could be! I made this slow cooker carnitas recipe in my gorgeous stainless steel 360 Cookware slow cooker and it was a hit with the family!
I love how veratile carnitas can be. We usually eat them in tacos or nachos for the first meal, but after that, they are delicious served on a baked potato or sweet potato, in a burrito bowl with cilantro lime rice, or even with eggs for breakfast!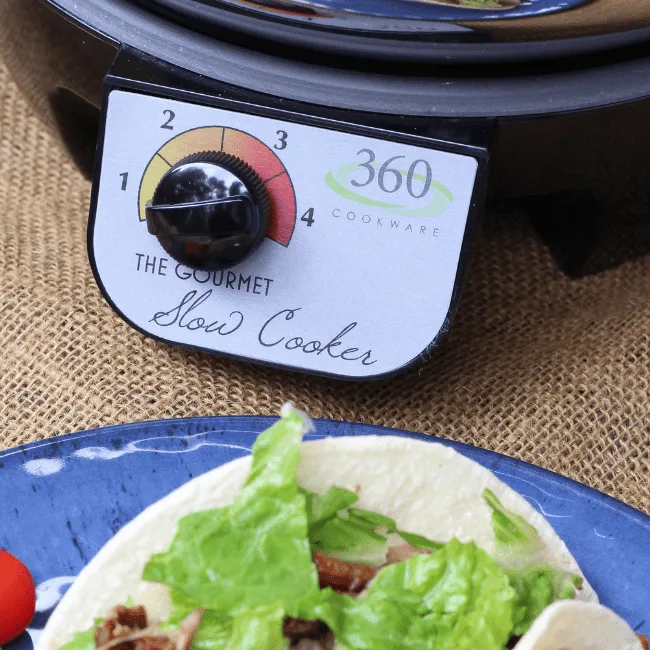 You can use carnitas in just about any main meal recipe and serve your tacos with jalapeños, onions, cheese, lettuce, onions, bell peppers, and more! Add your favorite toppings to customize your carnitas tacos!
I made this slow cooker carnitas recipe in my brand new 360 Cookware stainless steel slow cooker set and it worked quite well!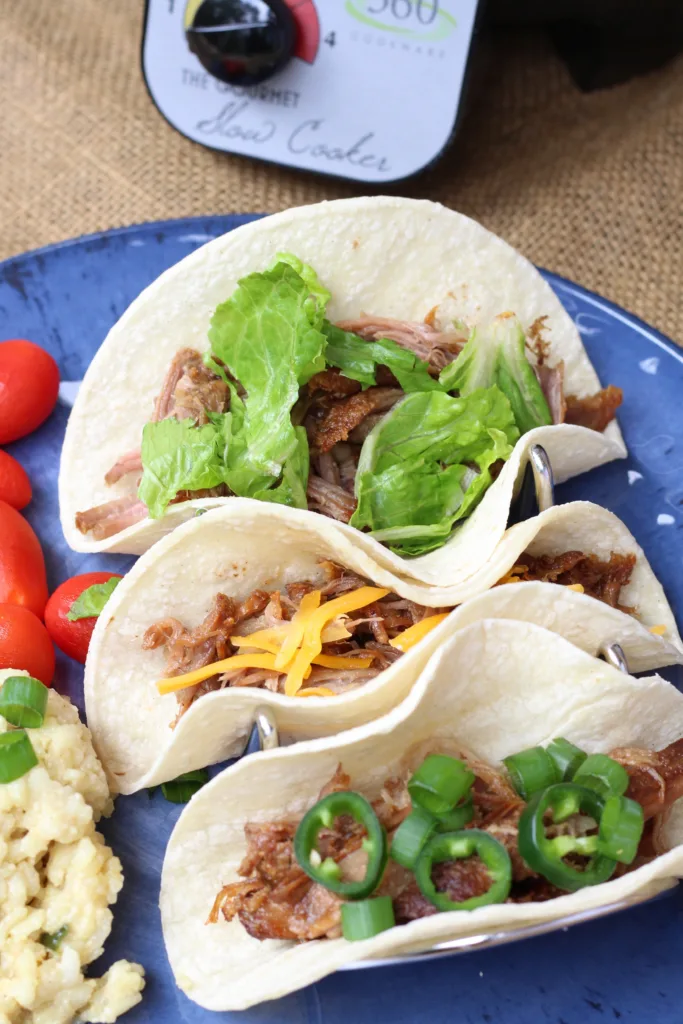 I love this gorgeous slow cooker set SO much! You can use the base with the 6 quart or 4 quart stock pot, which can also be used on the stop top. It cooks everything so well!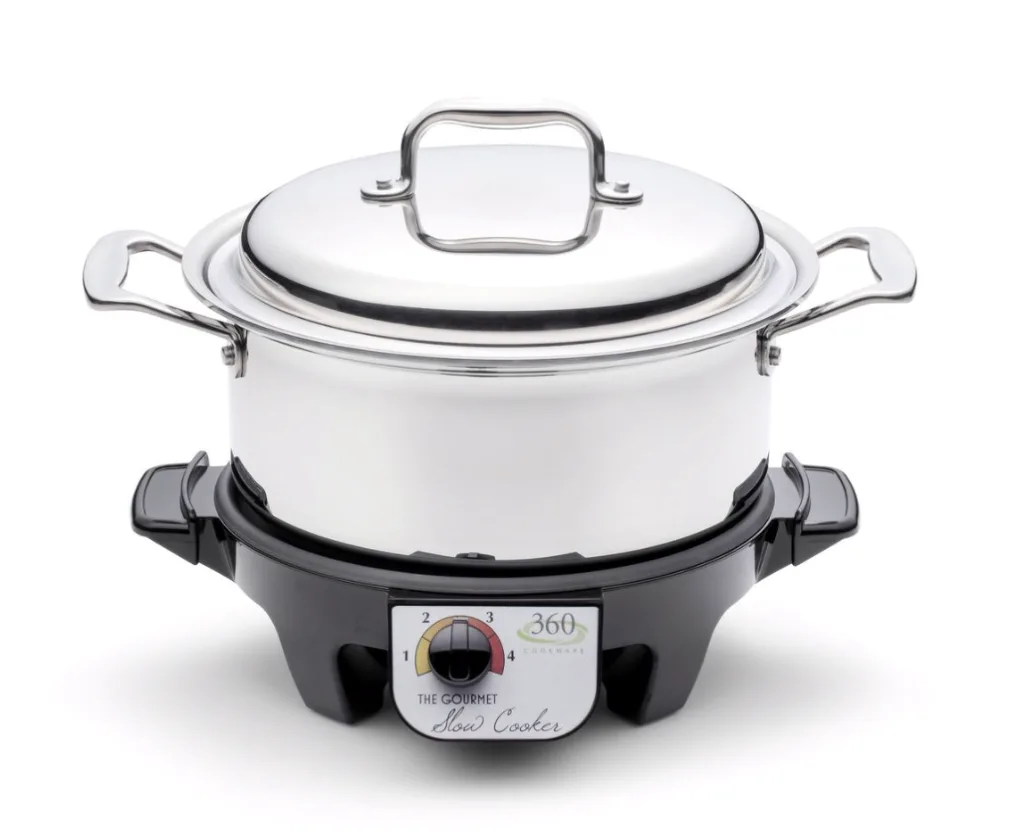 The stock pot and cover have ergonomic handles and is oven safe. The cladded metal is .110 gauge and T-304 surgical grade stainless steel and simply beautiful. It is easy to use, versatile, and just gorgeous to display on your countertop!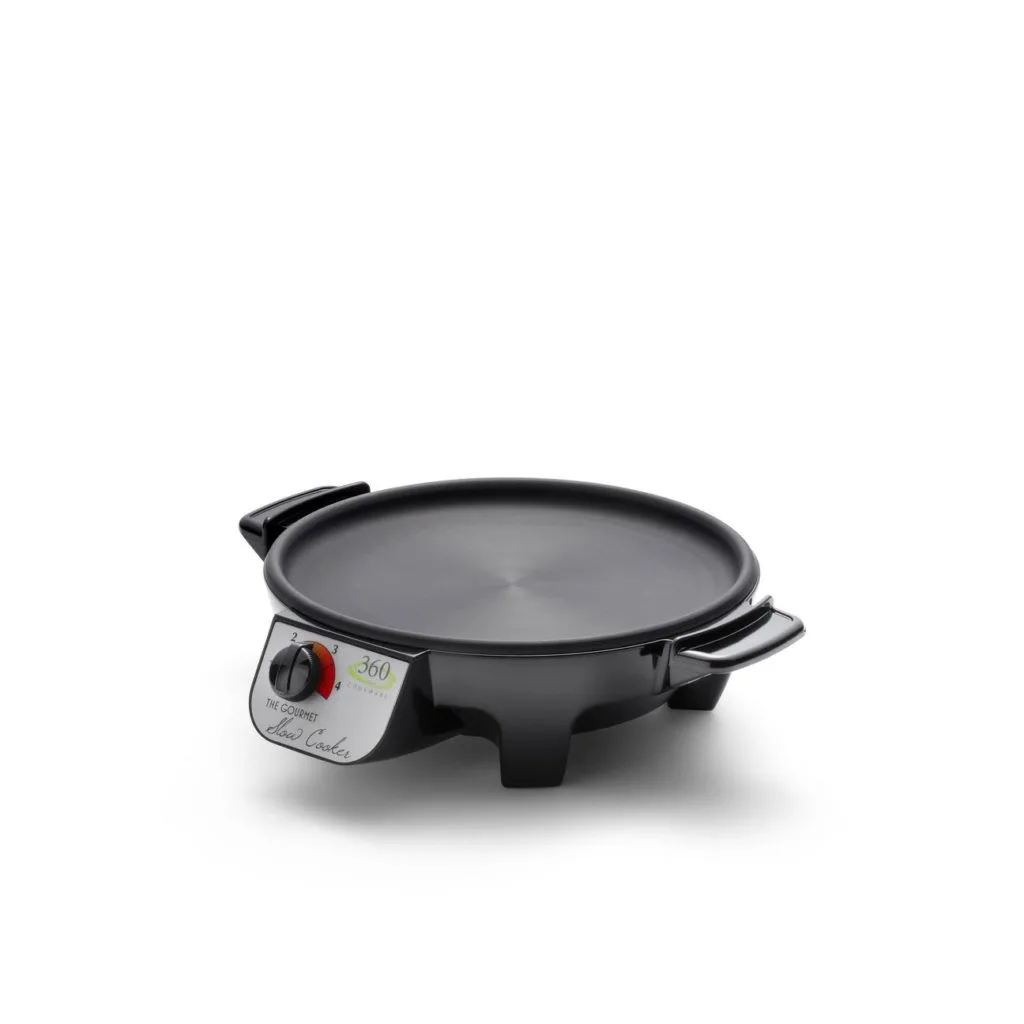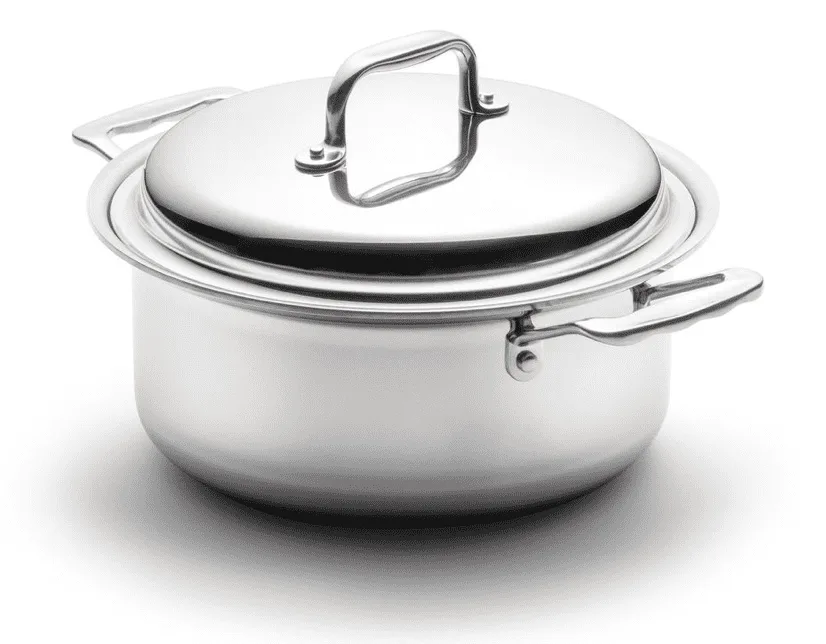 These slow cooker carnitas keep in the refrigerator for 3-5 days and can make a busy week delicious! Leftover carnitas never seem like leftovers!! They can even be frozen if you will not be eating them in the next few days, and pulled out for another meal or two!
How will you serve your slow cooker carnitas?