If you are making your meal plan for the week or just need a quick family meal for busy nights, this recipe for Chicken Fajita Sliders is perfect!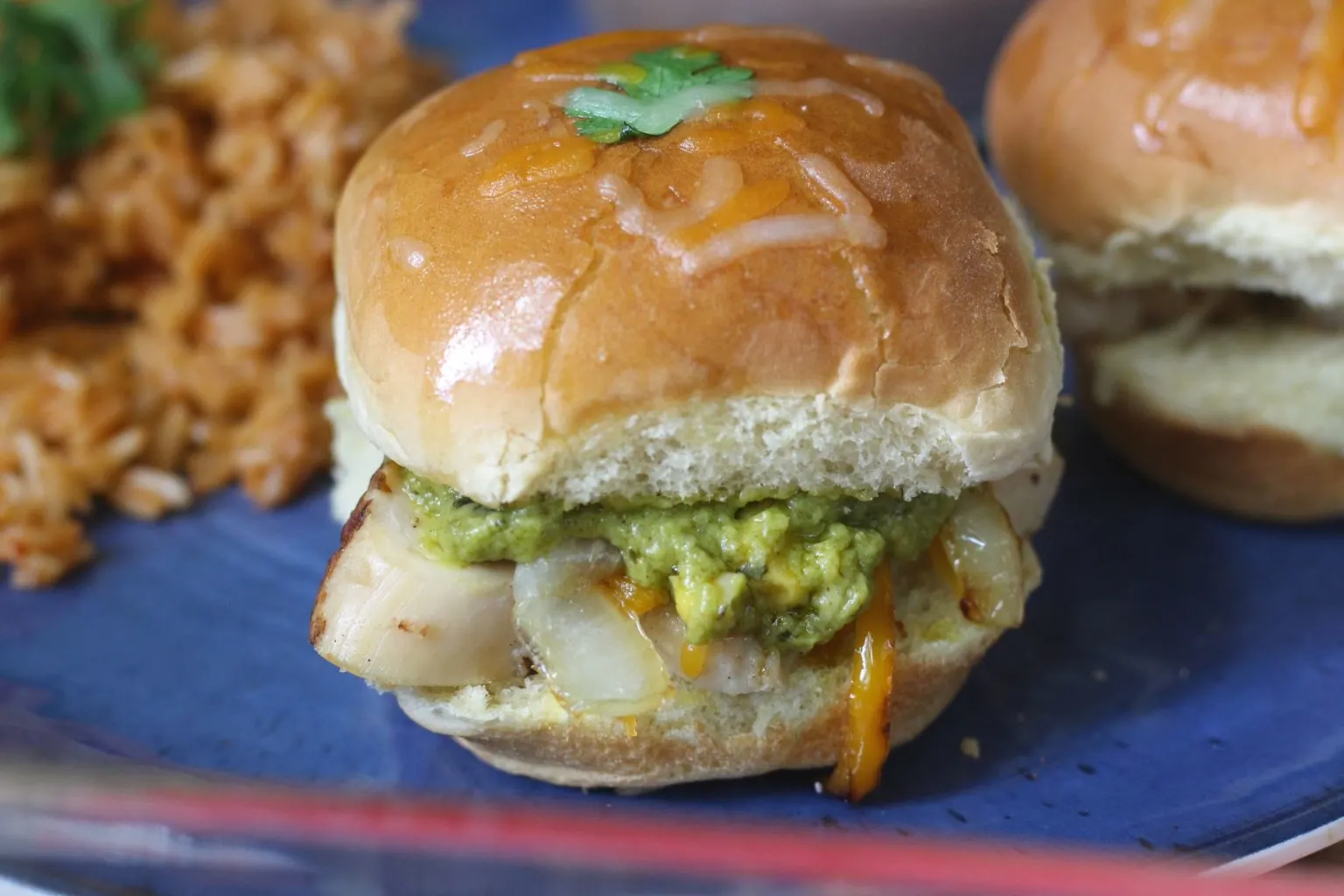 This is a sponsored post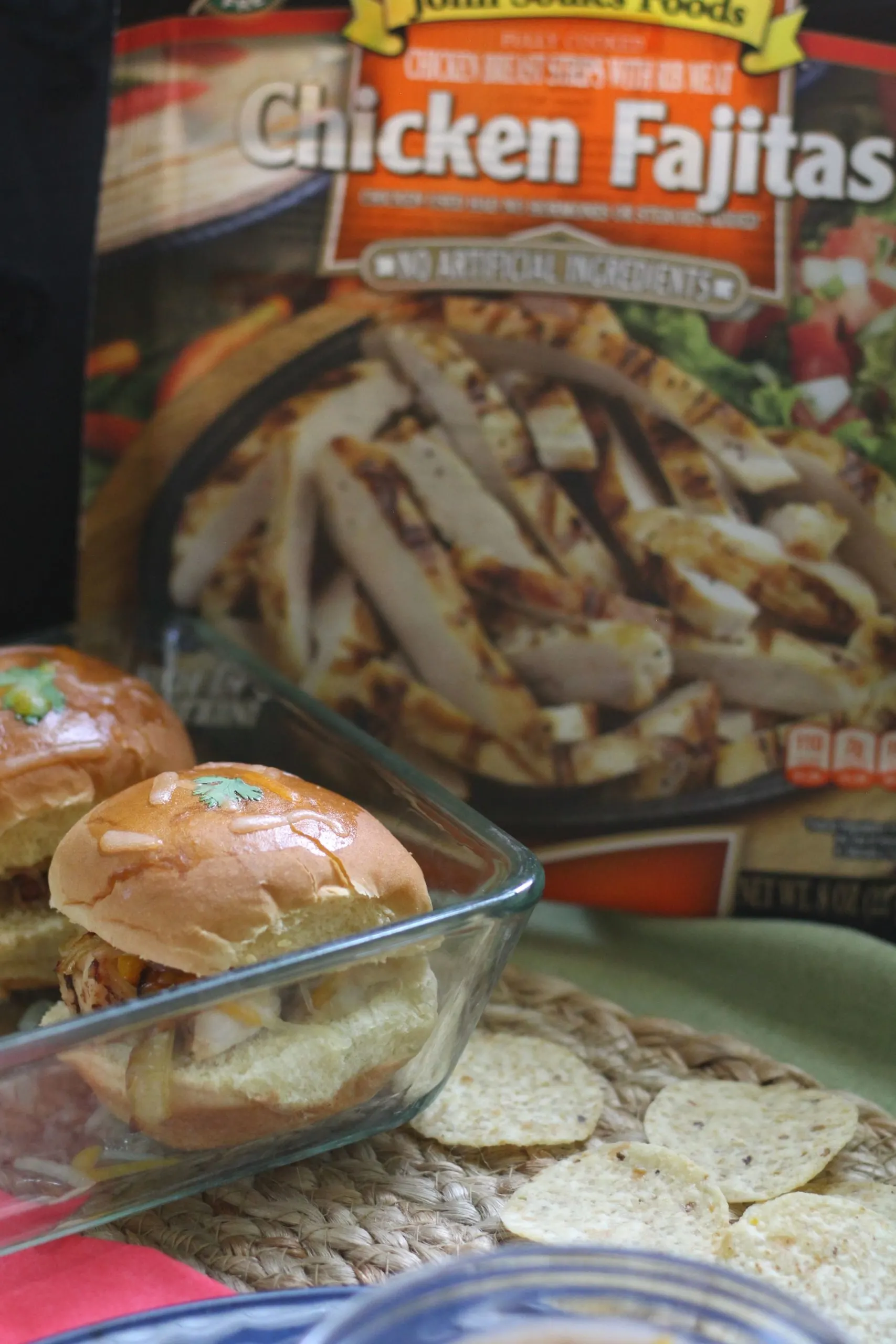 Easy family meals are what I live for and the frozen meal options from are John Soules Foods perfect for a shortcut to make beautiful, delicious meals in a snap.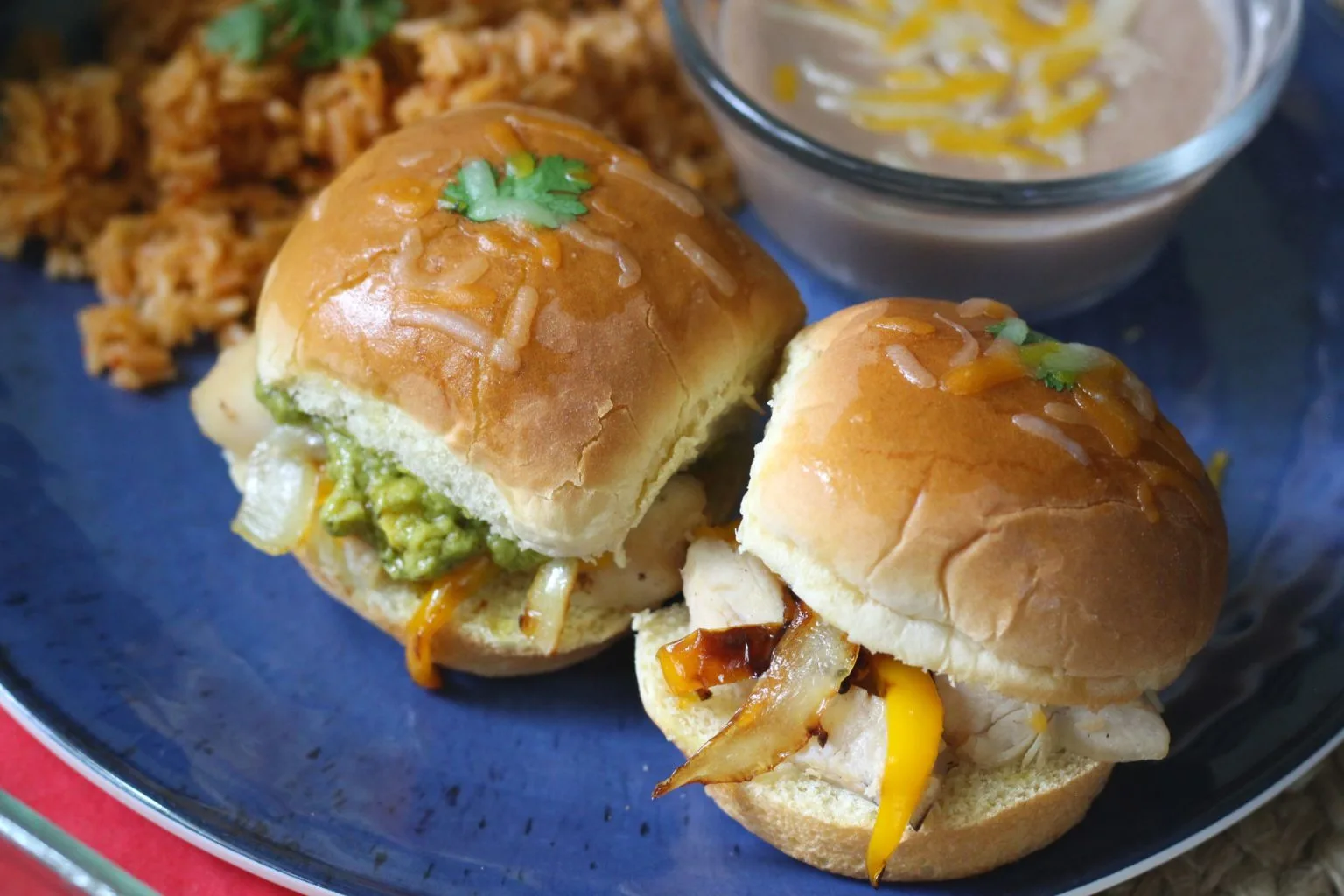 My family loves sandwiches and Mexican food, so these Chicken Fajita Sliders are an obvious choice when making a quick meal for them. They can be customized with their favorite toppings and really, anything goes because they are individual sliders! Want more meat and less veggies? No problem! I built the sliders minus the guacamole before serving, but they can totally be individually made at the dinner table!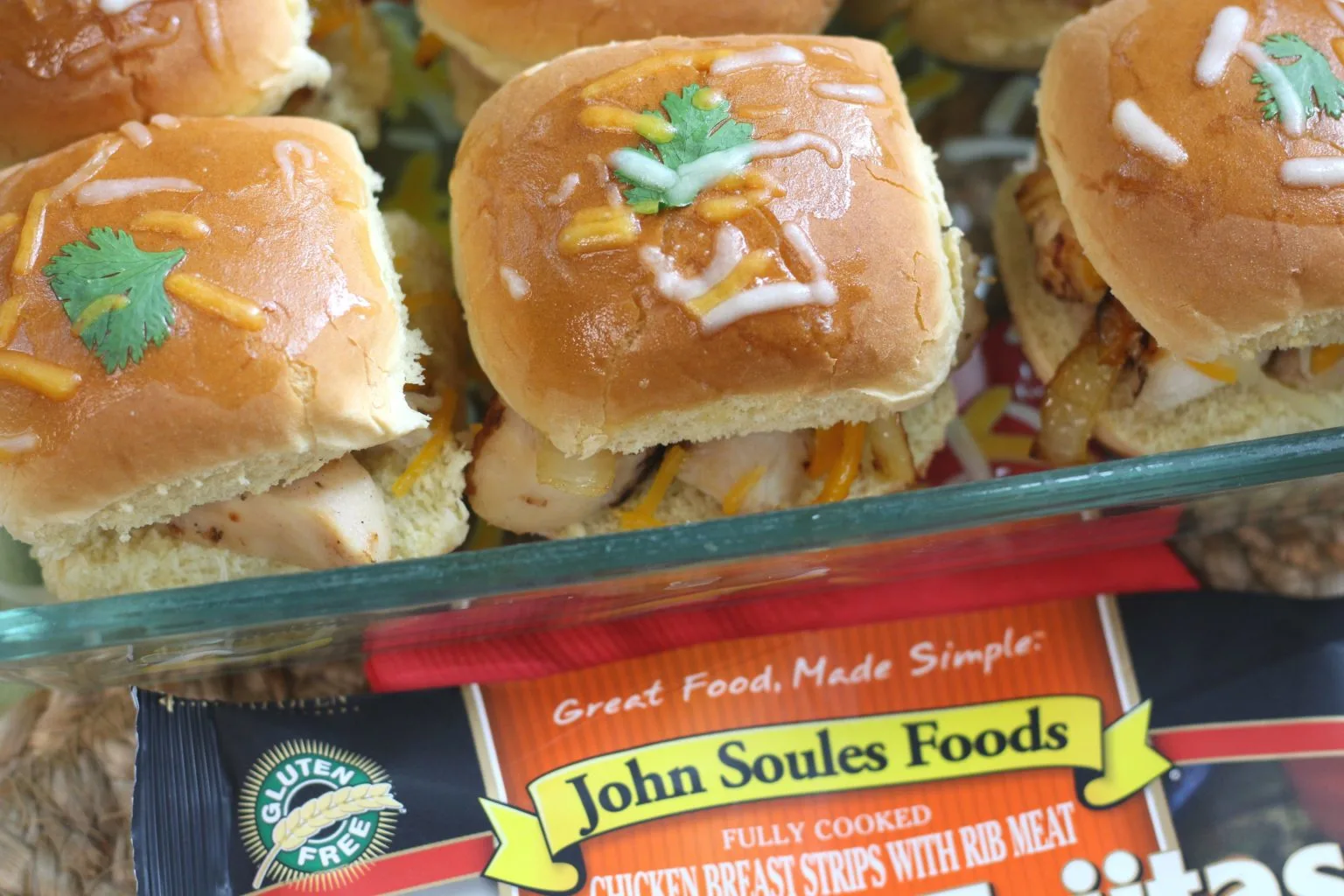 I love keeping John Soules Foods products in the freezer for a quick, impromptu meal for the family on nights when I need to spend less time cooking and more time with the family. Add veggies to the frozen meat to make it a balanced meal!
These foods are fully cooked and contain no artificial ingredients. They are also gluten free and high in protein, which is what our active family needs!
How to make Chicken Fajita Sliders
To make Chicken Fajita Sliders, simply place the hot fajita meat on the bottom of the slider bun: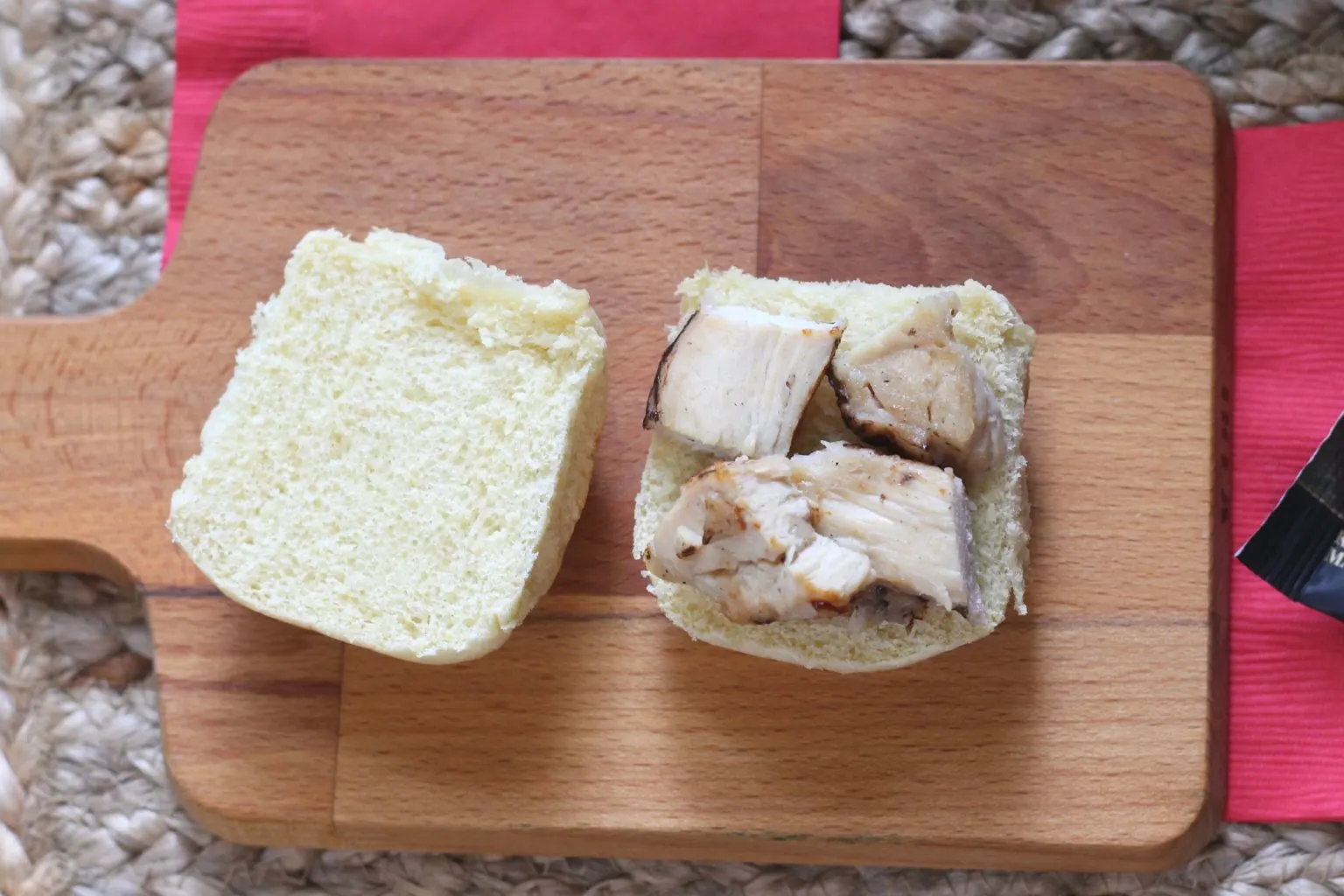 Then top with grilled onions and bell peppers: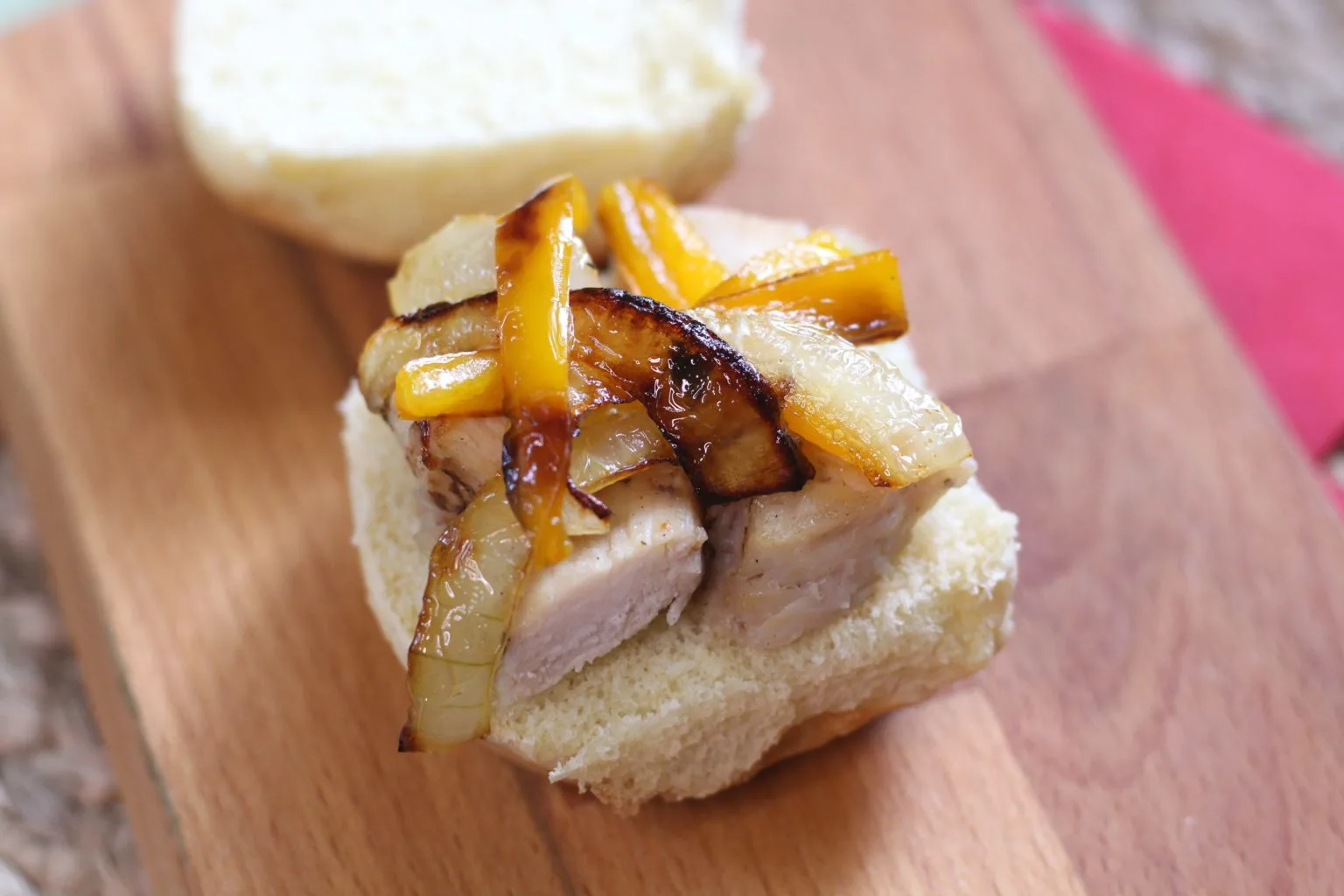 Shredded cheese is a must for fajita sliders!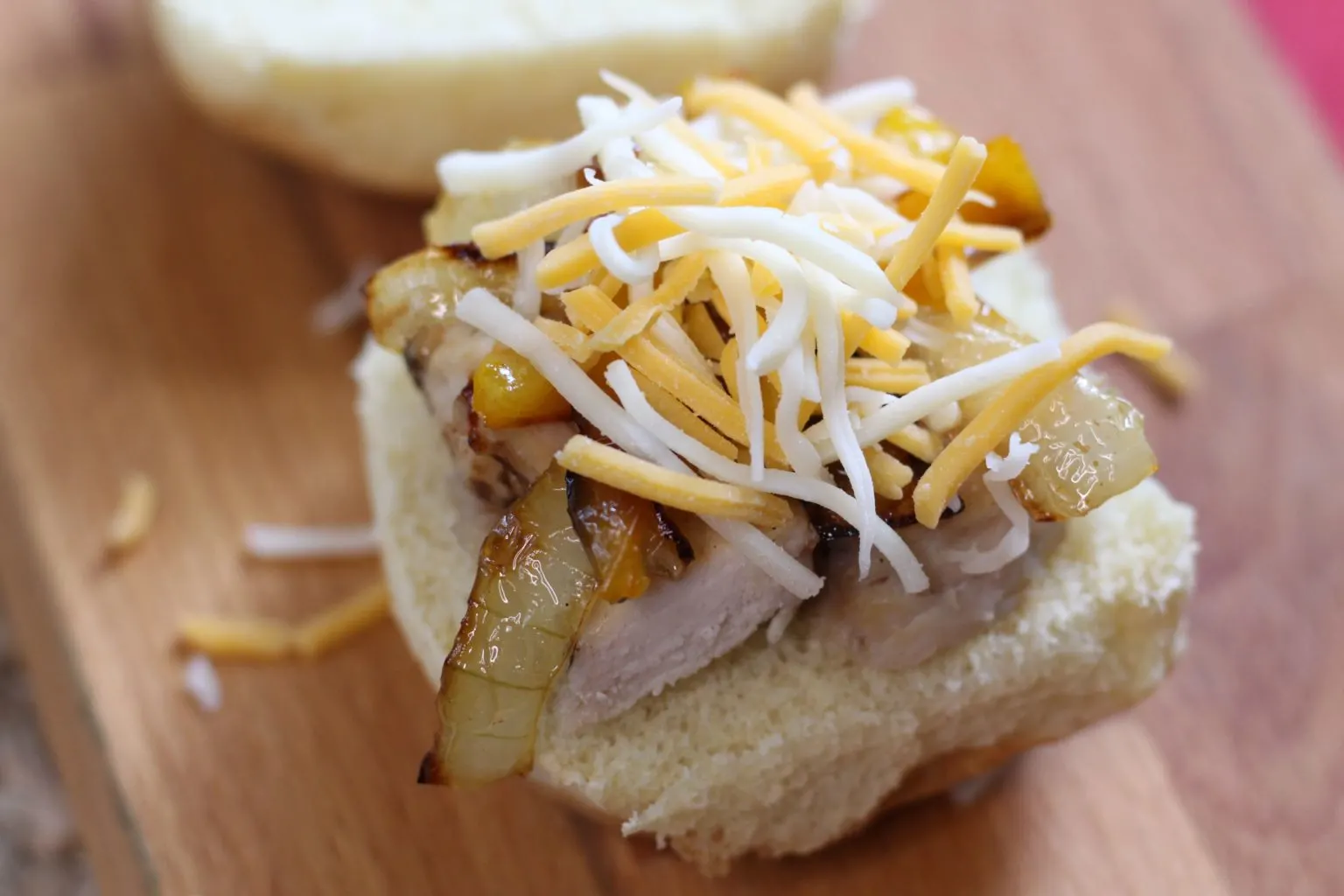 Brush buns with butter, sprinkle with cheese and add cilantro to be fancy! When cheese is melted, remove top bun and add some guacamole, if desired! If not, these sliders are still super delicious.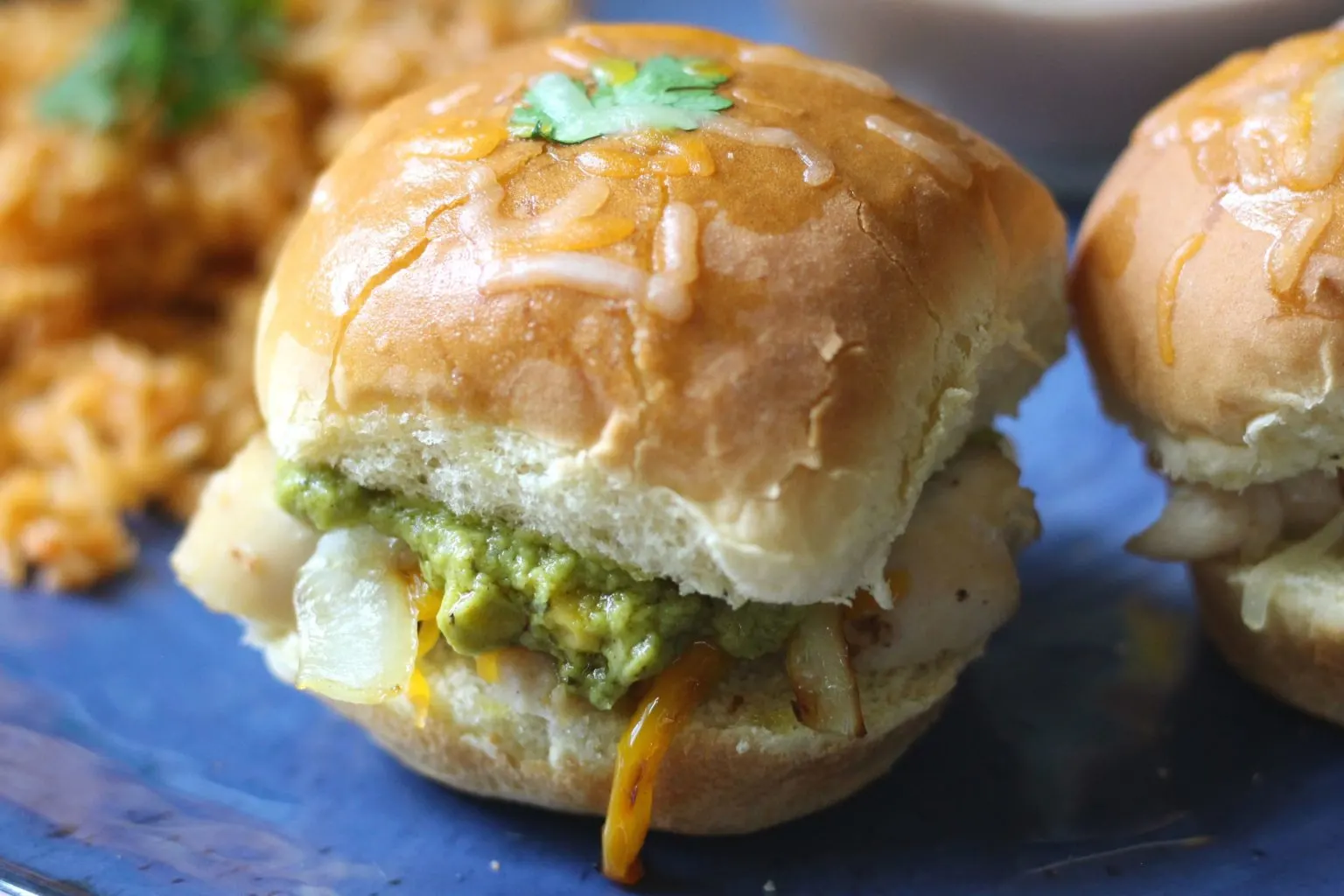 I added my Instant Pot Mexican Rice and Refried Beans to round out this meal, but the chicken fajita sliders are really a meal in a bun!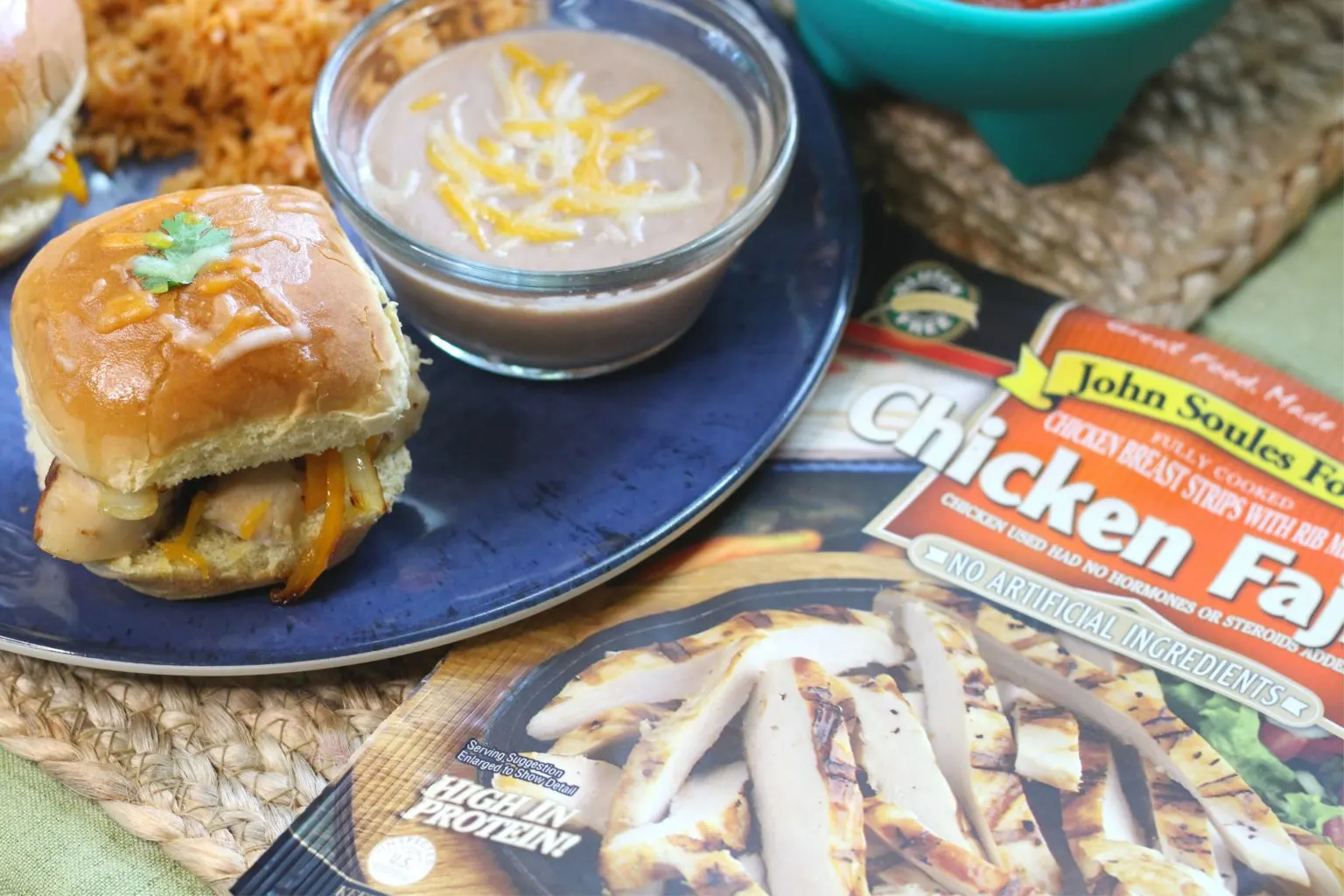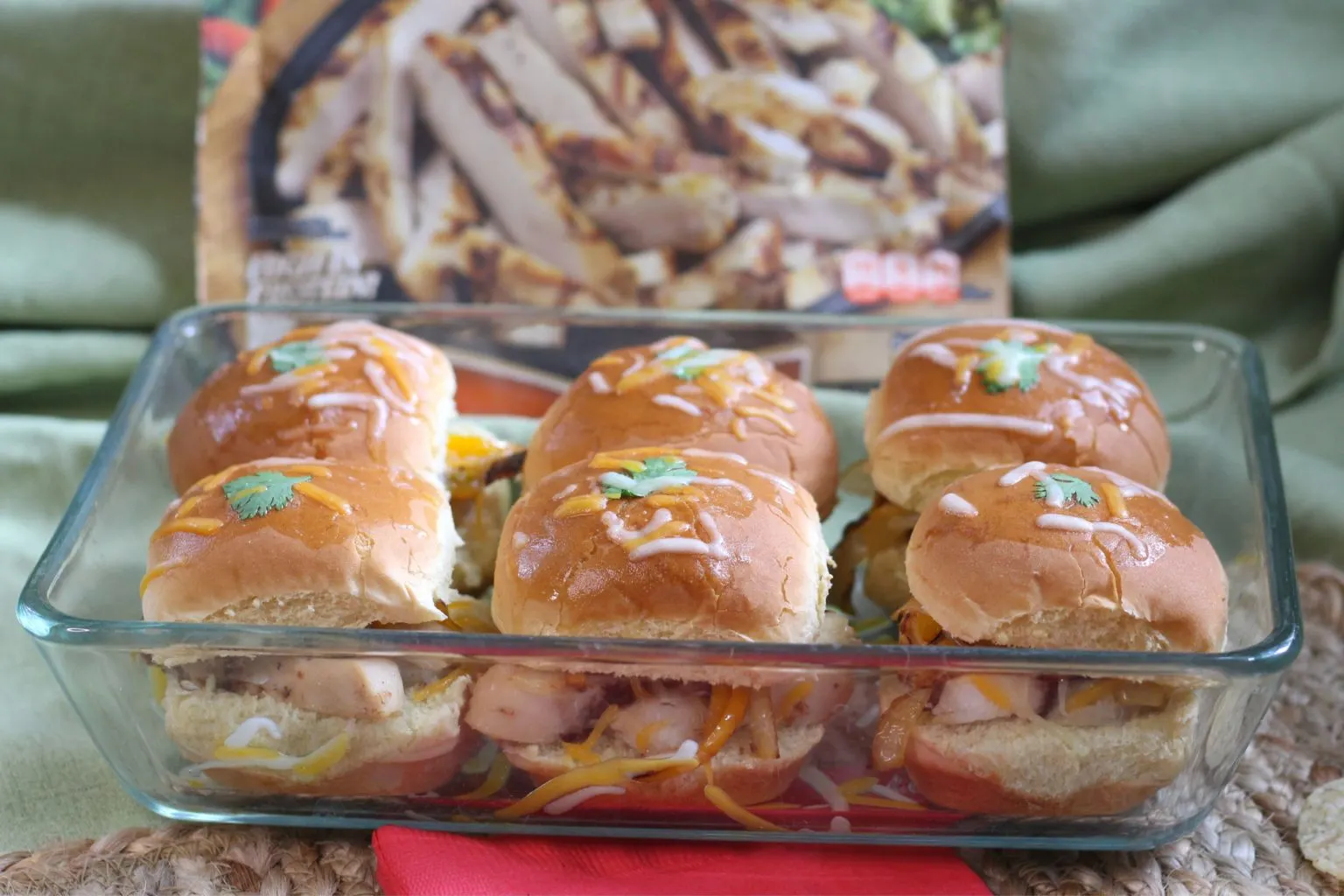 Customize these chicken fajita sliders with your favorites … sour cream, salsa, veggies, and more!