My kids are huge fans of pizza rolls. In fact, pizza in any form is pretty much a guaranteed win. Except for pizza flavored things, those are just….weird. They do have issues with the breading on the pizza rolls. Why a kid pulls off the breading from a pizza roll is beyond me, but these air fryer pizza rolls are made to have the perfect amount of breading and delicious filling in each bite!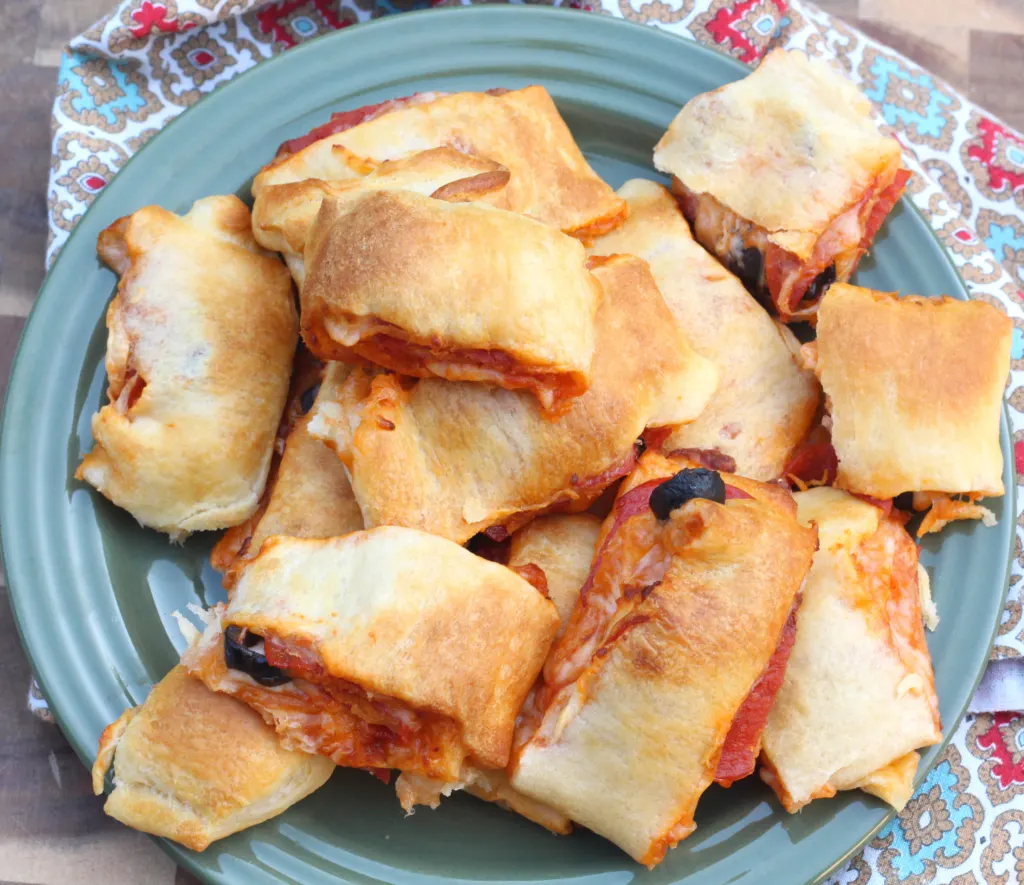 If you are looking for an air fryer for Christmas, by the way, this one is my favorite air fryer!
I had my doubts if these pizza rolls would hold up, but they did quite well and they were delicious!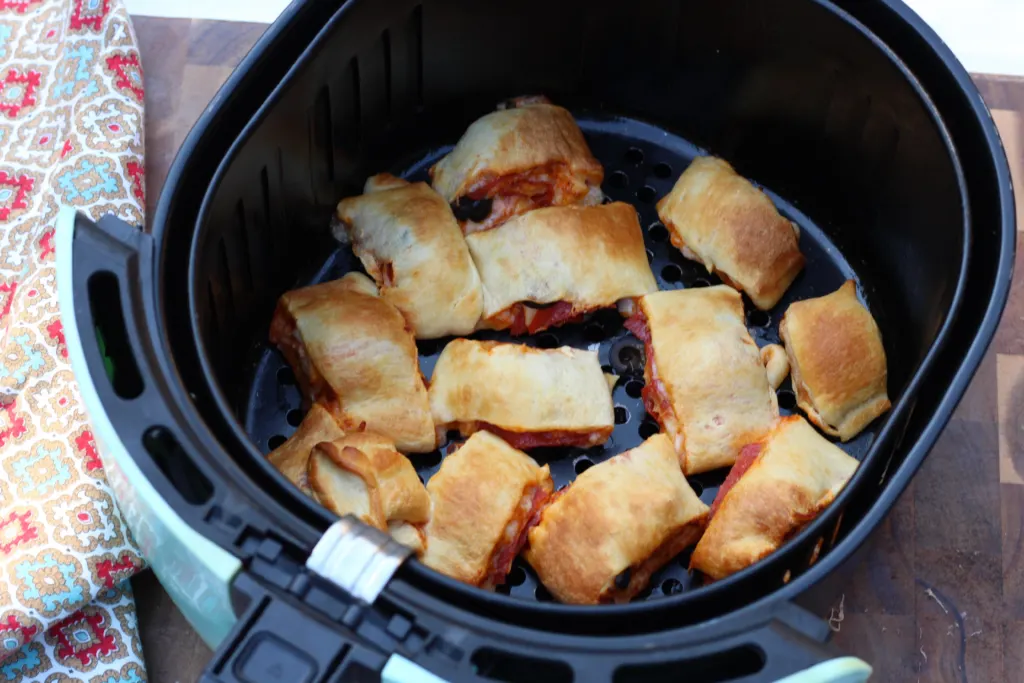 You can use air fryer parchment paper, but there was little cleanup after I cooked these.
I used refrigerated pizza dough, but you could use crescent roll dough, too, for a flakier crust. I also used pizza sauce, pepperonis, olives, and mozzarella cheese, but anything is doable! Add some sausage, bacon, cooked hamburger meat, canadian bacon, jalapeños, etc! Anything goes!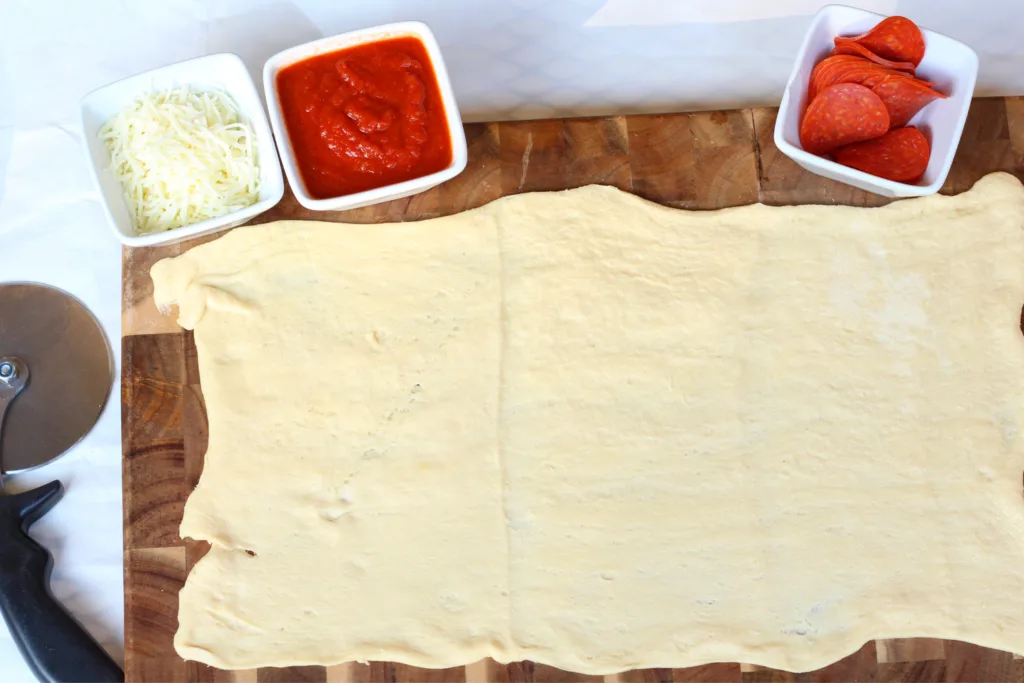 Roll out the dough, add the toppings, and carefully roll it all up!
Then just slice the huge pizza roll with a pizza cutter.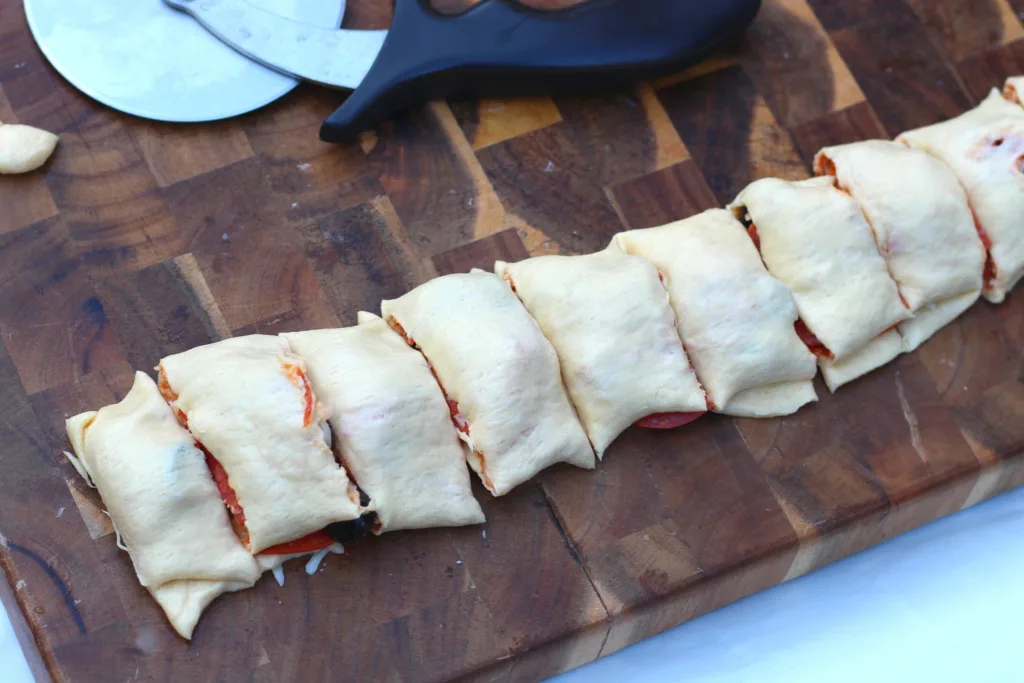 Air Fryer Pizza Rolls