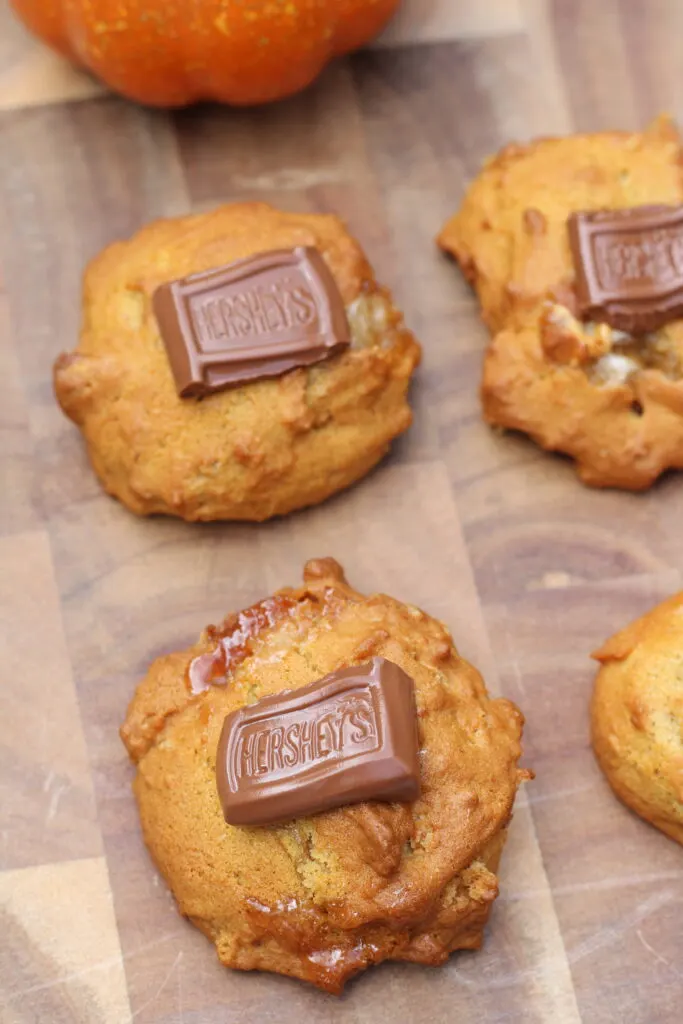 Fall is almost here and of course for me, that means all things pumpkin spice. I morphed my Air Fryer S'mores Cookies recipe into these yummy Air Fryer Pumpkin Spice S'mores cookies and they are fabulous! Note: I tested this recipe with the Ninja Speedi, without the rack, and also the oven. The Ninja Speedi did a perfect job and the oven caused the cookies to spread and be blah. SO, my suggestion is to play around with the recipe a bit. My 14 year old recommended that they become bars if cooking in the oven and I believe he is right, although I haven't tested it.
With that out of the way, these cookies are incredibly delicious. You can add extra chocolate chips to the dough, if that is your style. Or more chocolate on top, it's up to you! But these are delicious and you won't regret it!
These cookies are best fresh out of the air fryer, but the marshmallow tends to get a bit tricky to manage when eating room temperature. BUT! They're still good and can be reheated. If your chocolate rectangle melts, so be it! Add another one or two, if you prefer.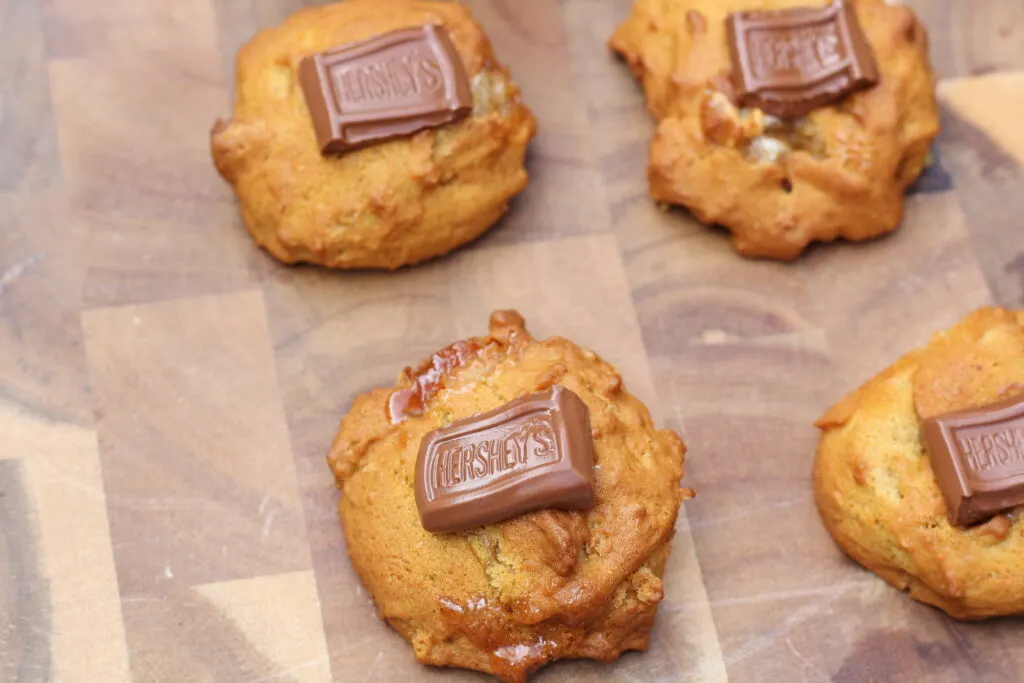 Pumkin Spice All the Things!
I love pumpkin spice, if you couldn't tell. Are you team pumpkin spice? Clearly you probably are, since you are reading this recipe! This magical blend of cinnamon, nutmeg, ginger, and cloves adds an unmistakable autumnal touch to everything it touches. And when you incorporate it into these s'mores cookies, the flavor explosion is out of this world!
S'mores are a classic treat for a reason – that irresistible combination of toasted marshmallow, melty chocolate, and graham cracker crunch is pure bliss. Now imagine all of that cozy goodness packed into a warm, soft, pumpkin spice-infused cookie!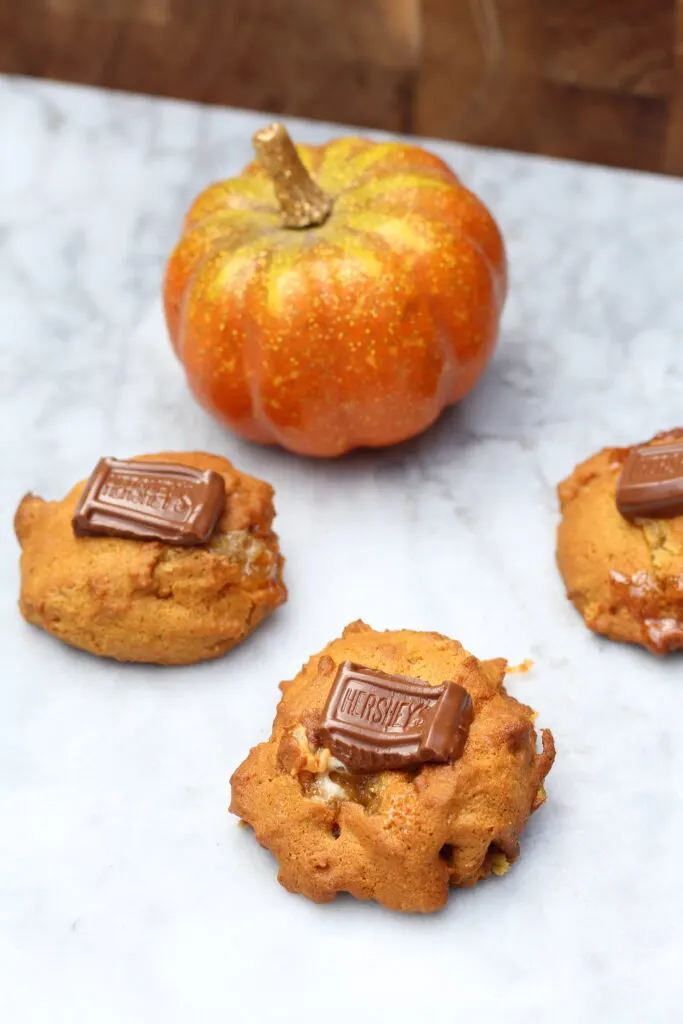 Don't keep these pumpkin spice treasures to yourself; share them with friends and family! There's nothing quite like gathering around a plate of warm, gooey Pumpkin Spice S'mores Cookies to celebrate the beauty of autumn.
So there you have it – the perfect autumn treat to indulge your taste buds and get into the fall spirit. Get creative, experiment with different s'mores fillings, and most importantly, savor every bite of these air fryer delights. Happy baking!