Air Fryer S'mores Cookies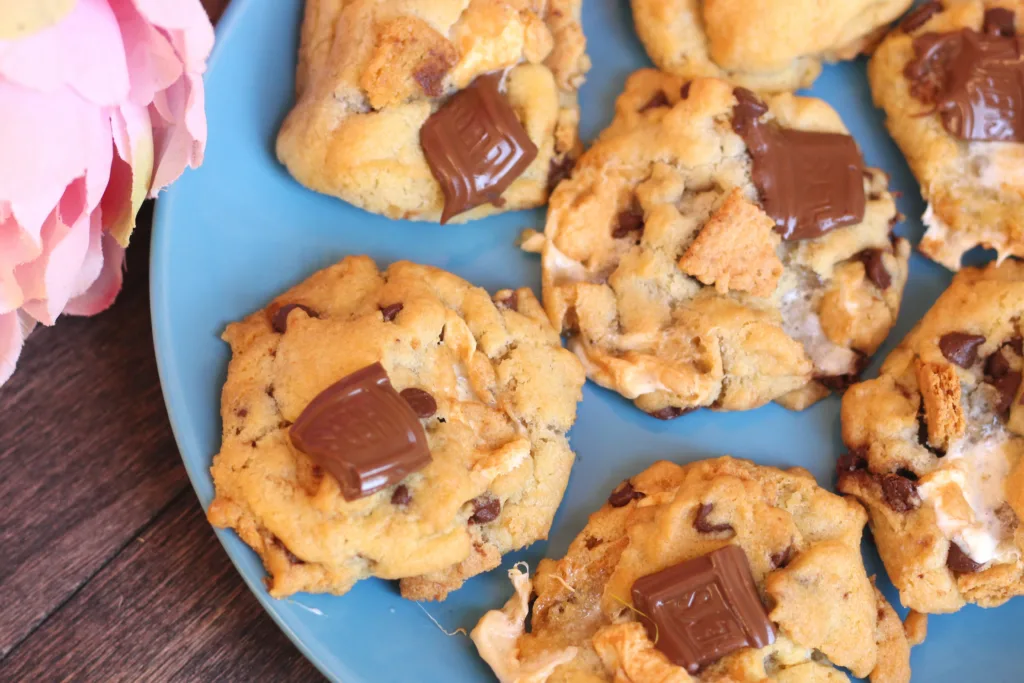 Air Fryer S'mores Cookies came together one afternoon when I wanted to make chocolate chip cookies for the boys, but also combine a new favorite flavor that my 10 year old son, especially, really loves: s'mores. We love to make s'mores on the campfire, oven s'mores, or the latest fad: s'mores dip. I wasn't in the mood to heat up the big oven, so I tried it in my trusty air fryer with my new air fryer parchment paper sheets that my husband got for me for Christmas and the cookies turned out perfect!
If you are a PSL lover, try these Air Fryer Pumpkin Spice S'mores Cookies!
If you don't have an air fryer, that's ok! You can adjust the temperature on your oven and bake these cookies like you normally would. I just find that my air fryer is easier to use, easier to clean up, doesn't use as much electricity, and doesn't heat up the whole kitchen!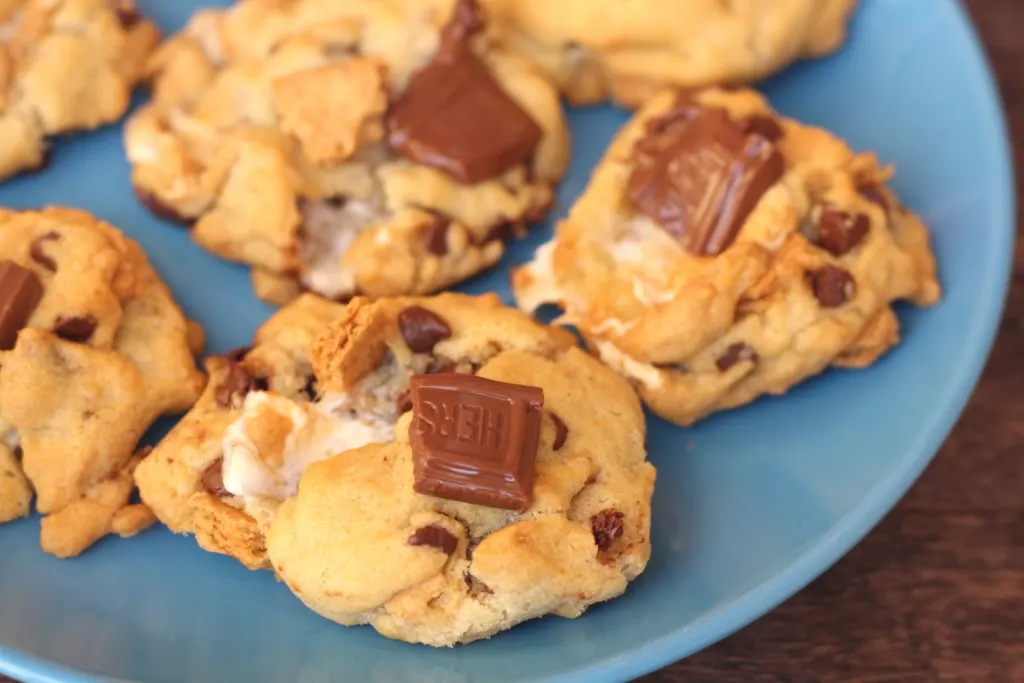 The marshmallows did melt and brown like I had hoped, but if they are too melty for your preference, then you can add them in halfway through baking! The boys did love them and thought they were perfect. I love how the graham cracker pieces added a yummy crunch! And of course, the melted Hershey's on top is just the icing on the cake….or cookie, rather! SO GOOD!