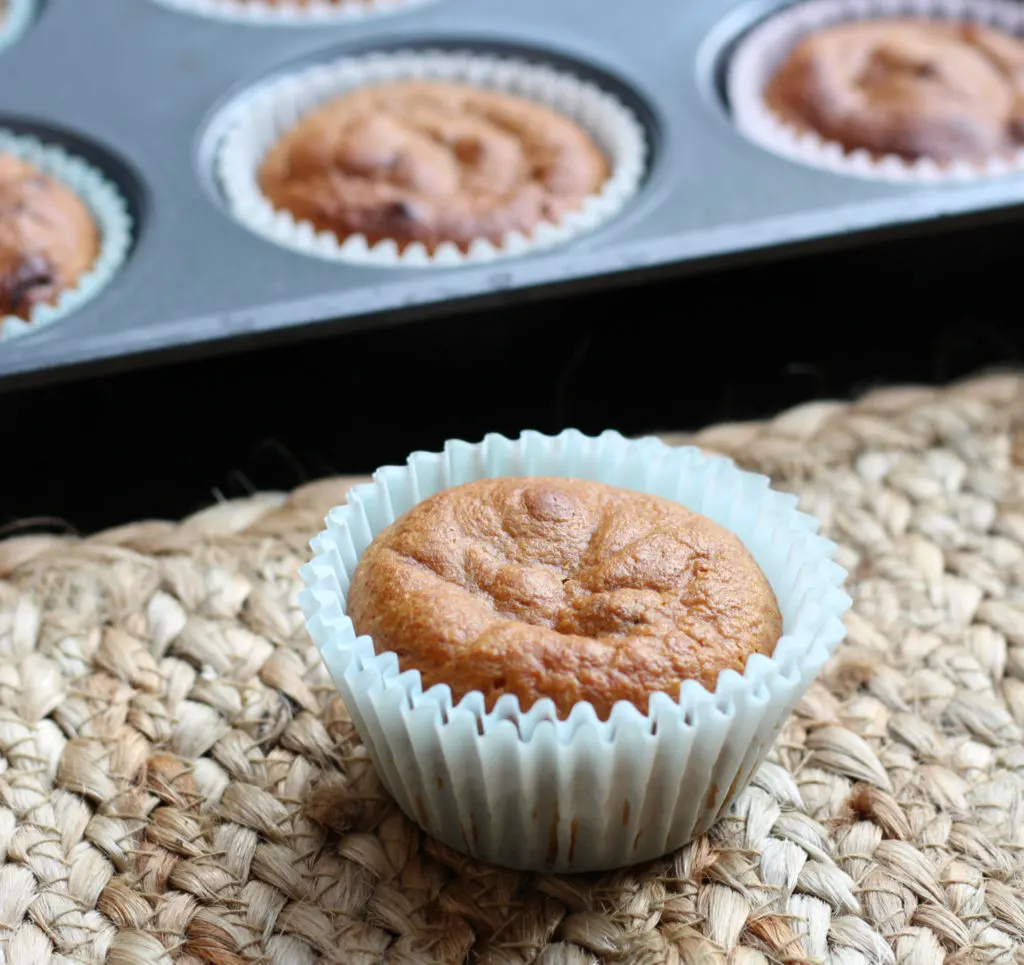 If you are a busy working mom like me, you know that there is nothing better in this world than a pan of muffins. My three boys can wipe out a pan of muffins in no time flat. They are great for breakfast, snack, AND dessert and it really does not matter what kind of muffin it is! But what if you are grain free or gluten free? Can you still enjoy a pan of muffins? YES! I am here to tell you that these grain free peanut butter chocolate chip blender muffins are very comparable to the traditional muffin and will leave you feeling energized because they have more protein the your average carb loaded muffin!
I have renamed this recipe about four times now because all of the ingredients are so delicious and a big part of this recipe! Grain free muffins that include peanut butter, banana, and chocolate chips – these are definitely the way to go. This recipe is a great way to use those old bananas that are lying on your counter top, too! The bananas add sweetness, so if you want to omit the honey or maple syrup, feel free to do so!
Serve these muffins alongside some delicious caramel milk!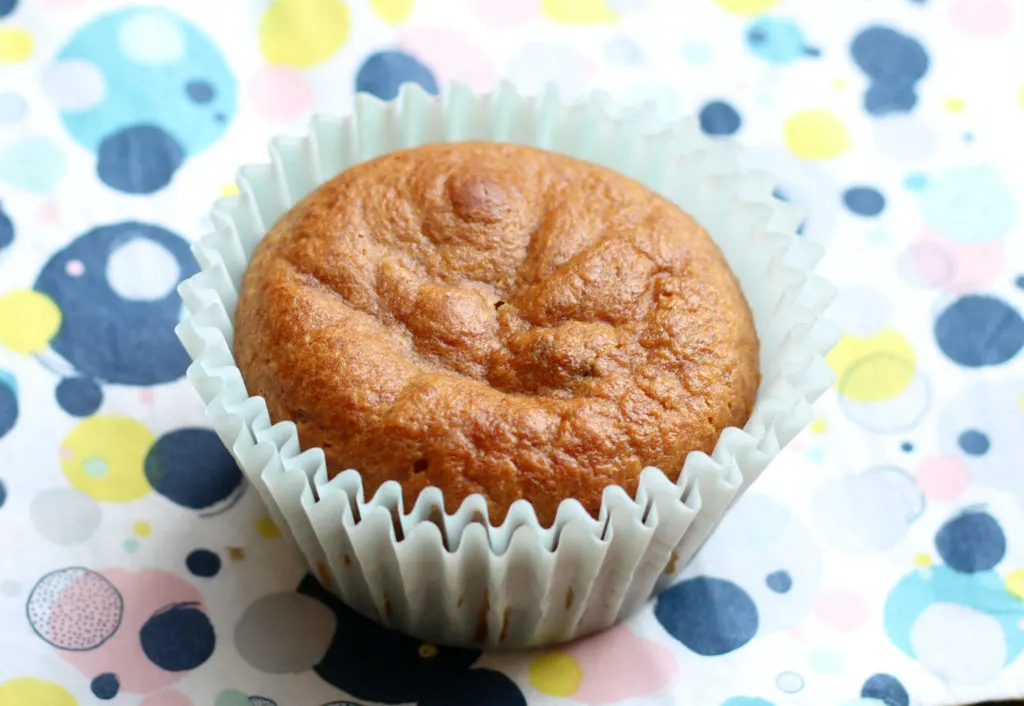 The baking soda is the trick for making these grain free blender muffins really rise to the occasion. You can even fill your liners more full than I did and make them really pop, but I find that these are perfectly portioned. You can make a huge batch and freeze and pop them into your lunch boxes for the week. I find that these extra small Ziploc containers are the perfect size for lunchboxes so muffins don't get smushed.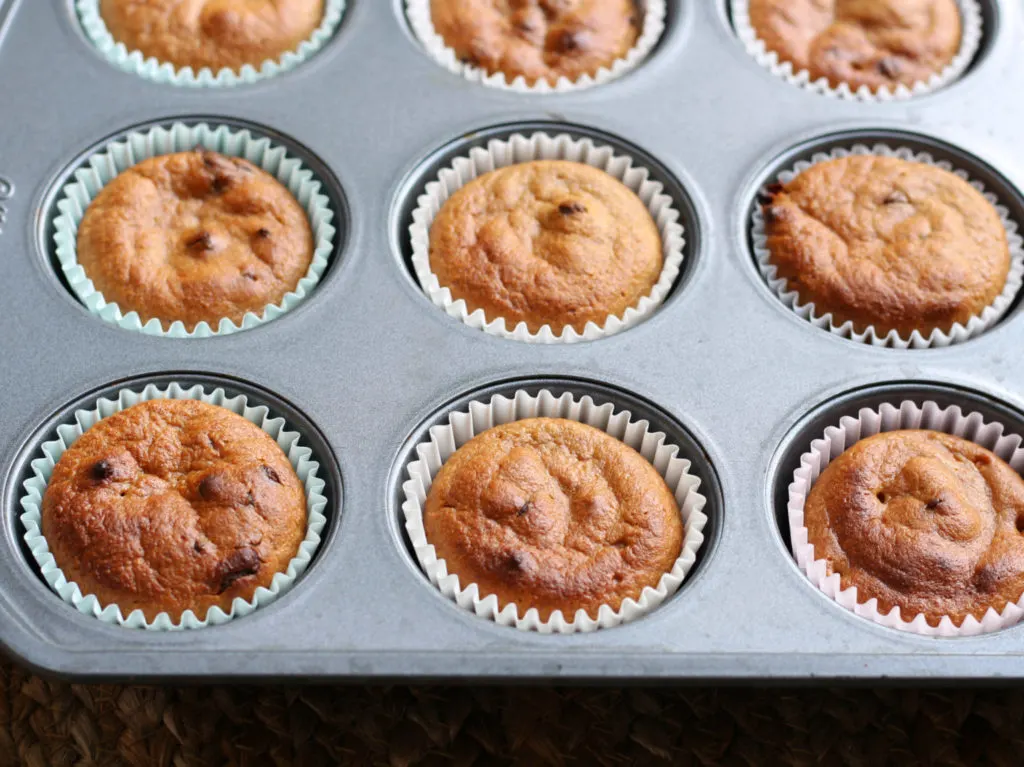 check out these other delicious breakfast recipes!