For years, I could not master the art of cooking a roast chicken in the oven. I tried in the crock pot a few times, but it just was not what I wanted. Then, it happened, I perfected it and now I present to you the BEST roasted chicken recipe! The whole family loves it, and it's Whole30 and Paleo, too!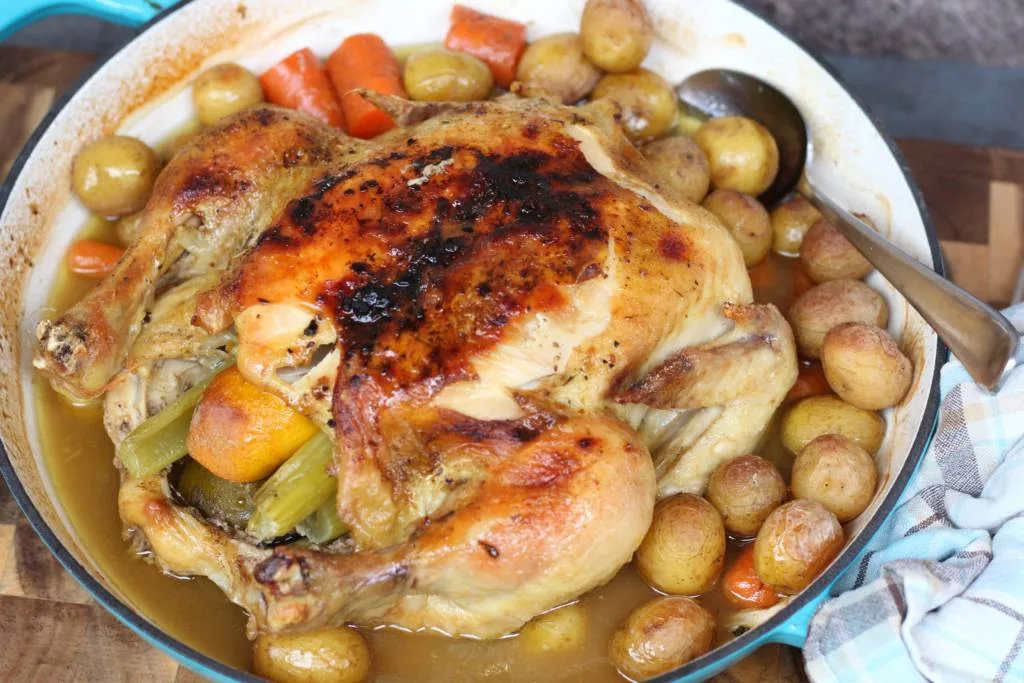 May not be the most beautiful meal ever, but I assure you, it's delicious!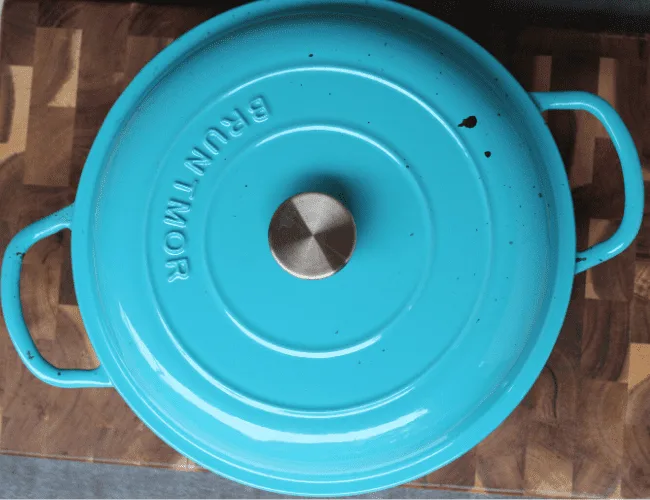 This gorgeous Bruntmor braiser is what I use, but you can also use a cast iron dutch oven.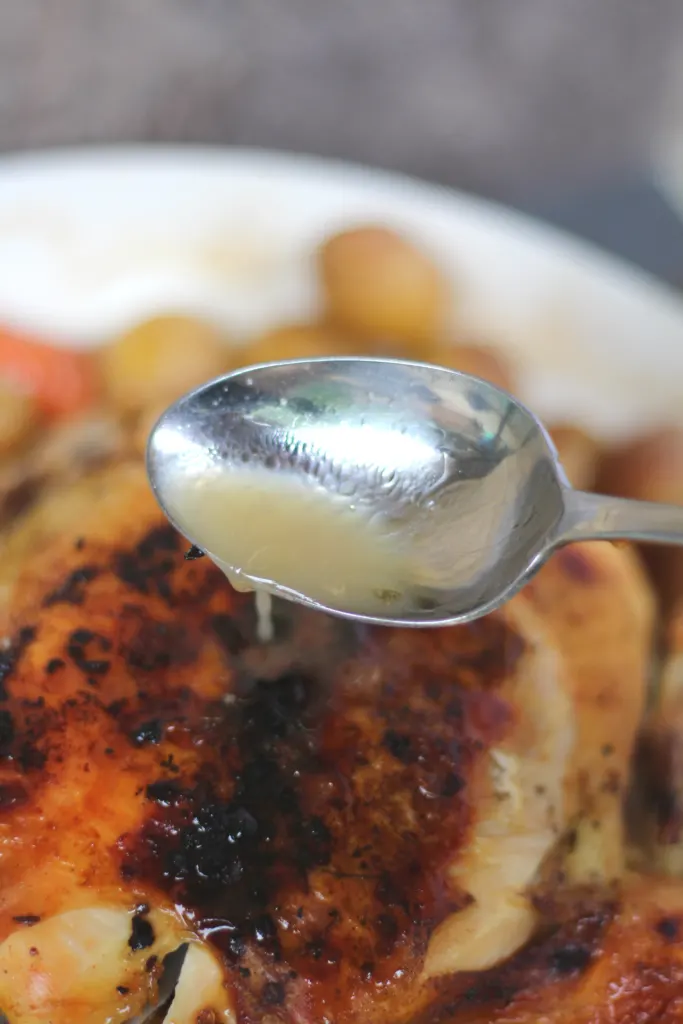 The key to a delicious, melt in your mouth chicken is the juices. Make SURE to drizzle the juices on top of everything before serving and even serve WITH your meal. IT IS SO GOOD!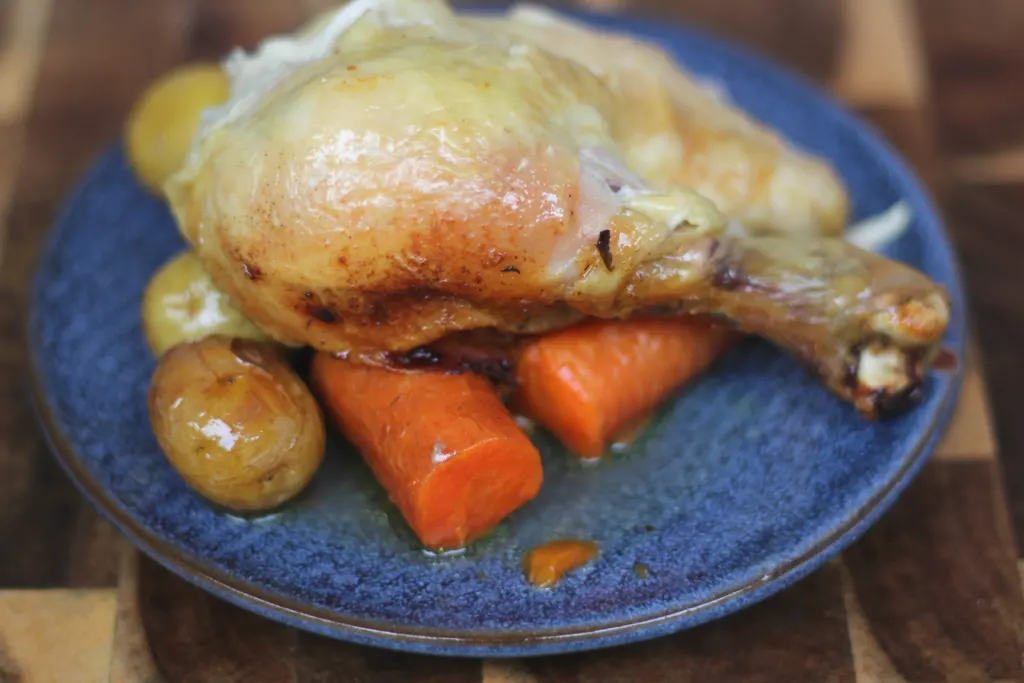 In my house, I'm the only one who really loves white meat, but once the dark meat is gone, the boys will eat white meat as long as it has been dipped in the chicken broth. It is so tasty!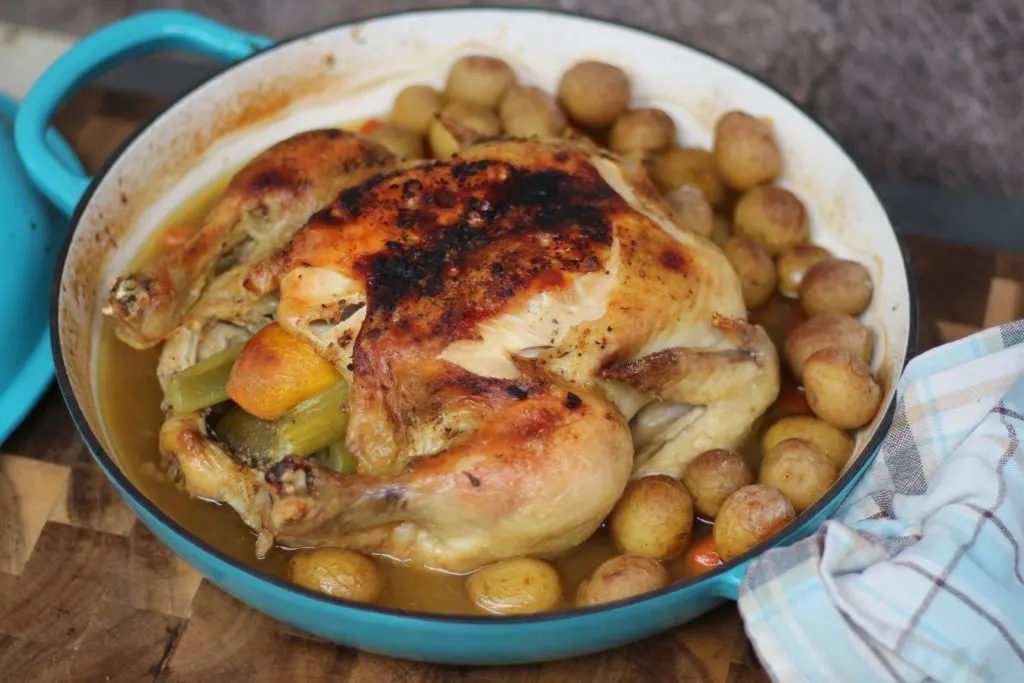 This roasted whole chicken recipe will be your go to recipe for making the perfect chicken every single time!