Bacon Feta Sweet Potato Ribbons recipe was brought to you in partnership with Mann's. All opinions are mine.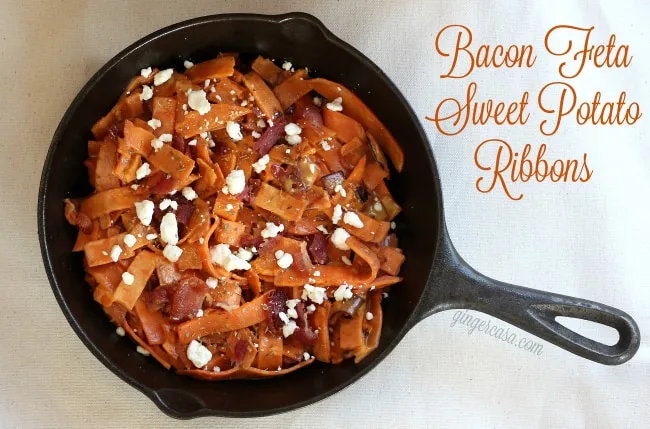 I have a deep love for orange vegetables. Sweet potatoes are part of our diet year-round. Sure, they may be known as a side dish topped with marshmallows at Thanksgiving and Christmas, but if that is the only time you are eating them, you are missing out! Sweet potato fries, sweet potato noodles, sweet potato toast…the list just goes on and on. I created this delicious Bacon Feta Sweet Potato Ribbons recipe and it is perfect as a side OR by itself.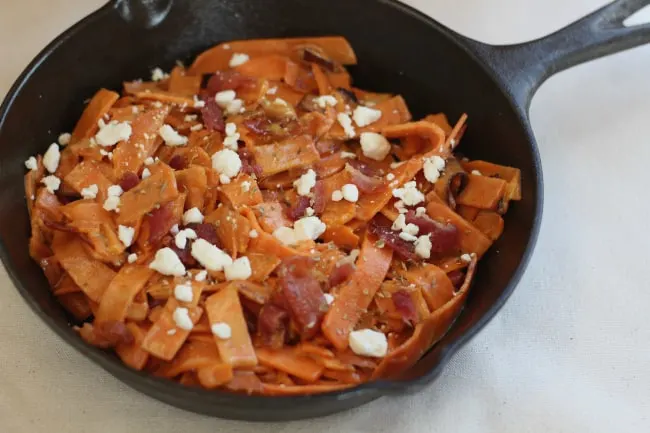 While I have fond memories of eating sweet potatoes, I also have not so fond memories of cutting them. One holiday, I even sliced my thumb trying to cut a raw sweet potato into chunks. Sparing you the gory details, let's just say that I am SO thankful for Mann's, who do all the work for us with their Culinary Cuts, which are the main ingredient in this recipe!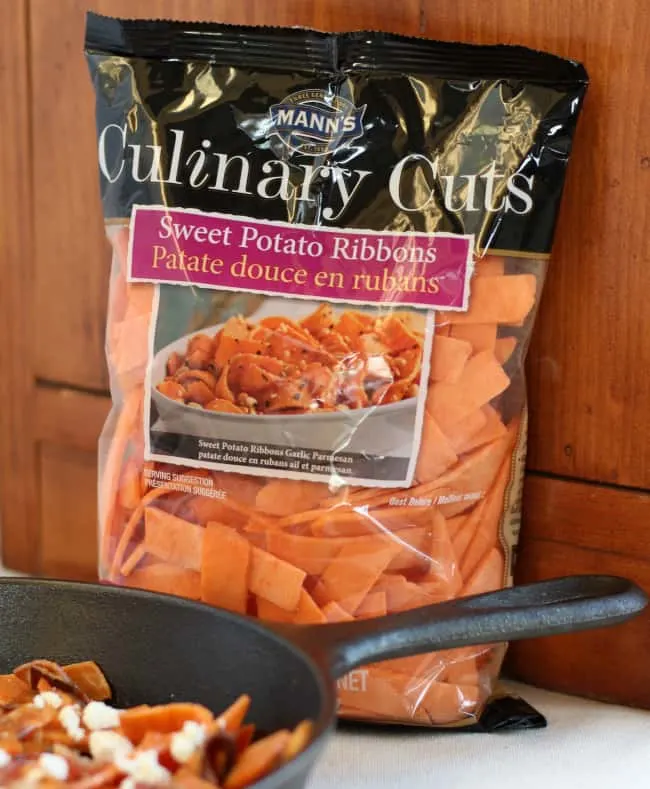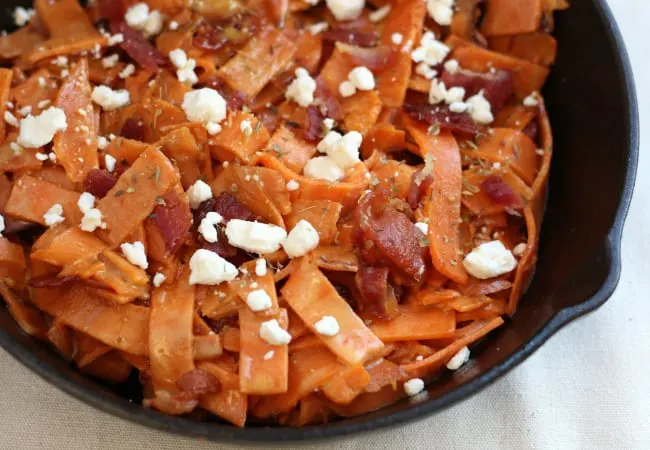 This recipe would be a fun alternative to the classic sweet potato dish at Thanksgiving, Christmas, or Easter! What will you serve it with?