This shop has been compensated. All opinions are mine alone.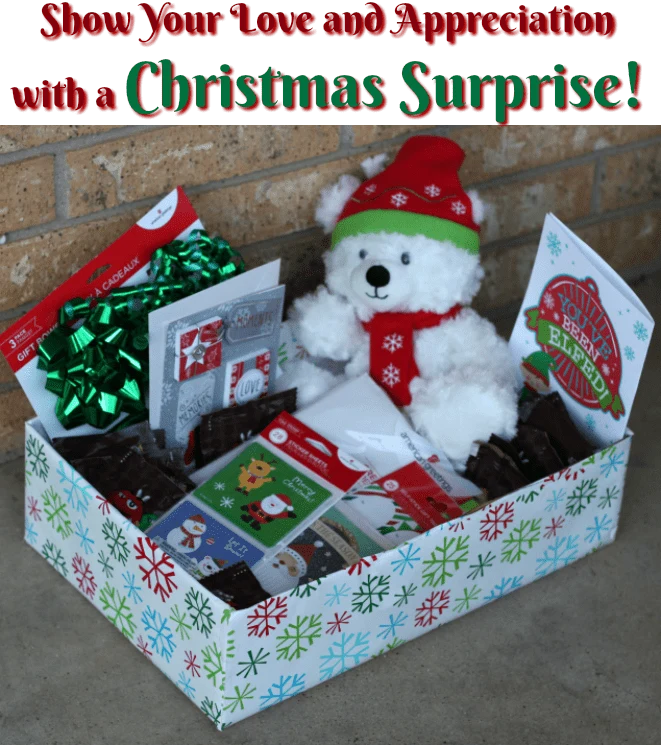 The holiday season always has me thinking about the year and how much we have to be thankful for. We live in a great neighborhood, where the only nuisances are the stray animals who love to hang out in our yard. We really do have the best neighhbors! One neighbor, in particular, has been known to mow our lawn when we were gone, bring us sweet treats, and even feeds and takes care of our chickens when we are gone. We have a special friendship with our neighbors and what better time to tell them how much we love and appreciate them than Christmas?!
I love this super fun idea from American Greetings called "You've Been Elfed!" It's a fun way to get the neighborhood involved in spreading cheer! Make a fun gift or gift basket, and leave it on your neighbor's doorstep for them to enjoy and be surprised!
Some of our neighbors are older, so I thought they might like a little extra help gathering gift wrapping supplies for their families. We gathered tissue paper, stickers, ribbons, gift tag stickers, a few cards, and this super cute bear, too! We wrapped a cardboard box with fun snowflake wrapping paper for the delivery.
Making Our Christmas Surprise Gift!
I picked up a couple cards for our Elfing project, as well as a sweet card to leave for our neighbors to let them know just how much that we appreciate them!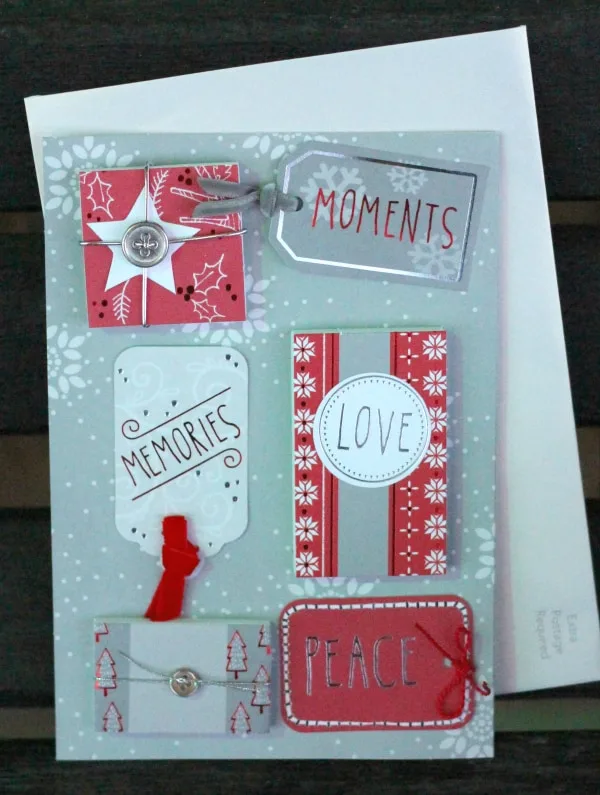 Want to start the Elfing tradition in your neighborhood?