Basketball season is in full swing here! With college basketball games, professional basketball games, and the backyard basketball games at our house, we are loving this time because it is one of our favorite sports! We will be watching quite a few games on TV in the upcoming weeks and months, so I wanted to share this delicious recipe that is PERFECT for your basketball watching party – BBQ Beef Sweet Potato Bites!
I was inspired to create this recipe after the craze about sweet potato toast on instagram and food blogs. It's an easy, healthier, delicious treat for breakfast (or dinner), and these sweet potato toast bites are equally as delicious! Great as a finger food for any party, these little bbq beef sweet potato bites will quickly become basketball game watching party favorites. They will not only round out your guests' plate, but they will steal the show!
This recipe is pretty fail proof. Curly's BBQ makes it super easy, too, because their perfectly sauced Pulled Beef is the star of this recipe. All you need to do is warm it up and it is good to go on this round slices of golden goodness. Top with an avocado cilantro cream that is also easy to make and you are looking like a gourmet chef! You could add some of your favorite cheese crumbles or pico de gallo on top, but thankfully this pulled beef is so tasty that you don't need much.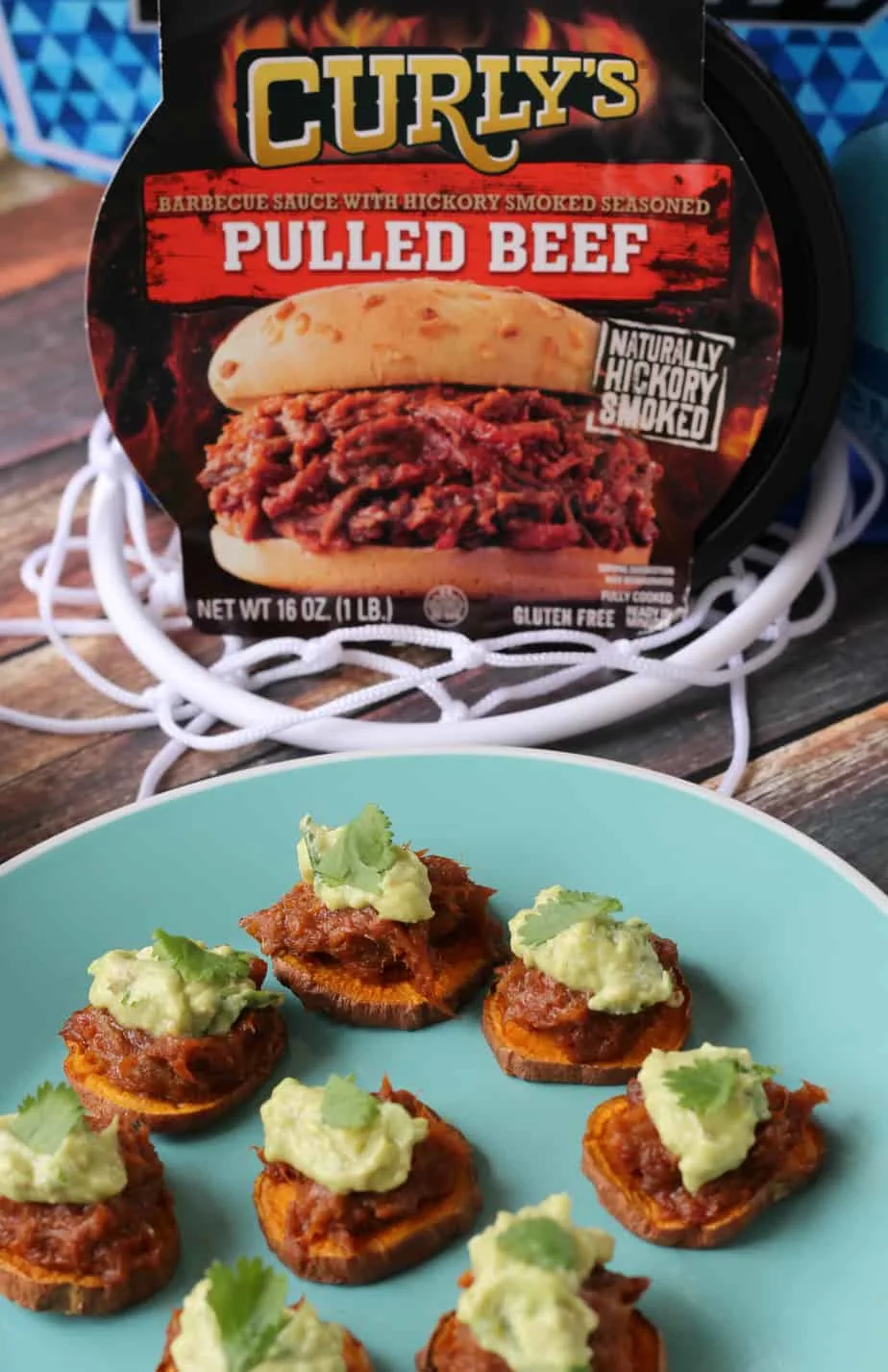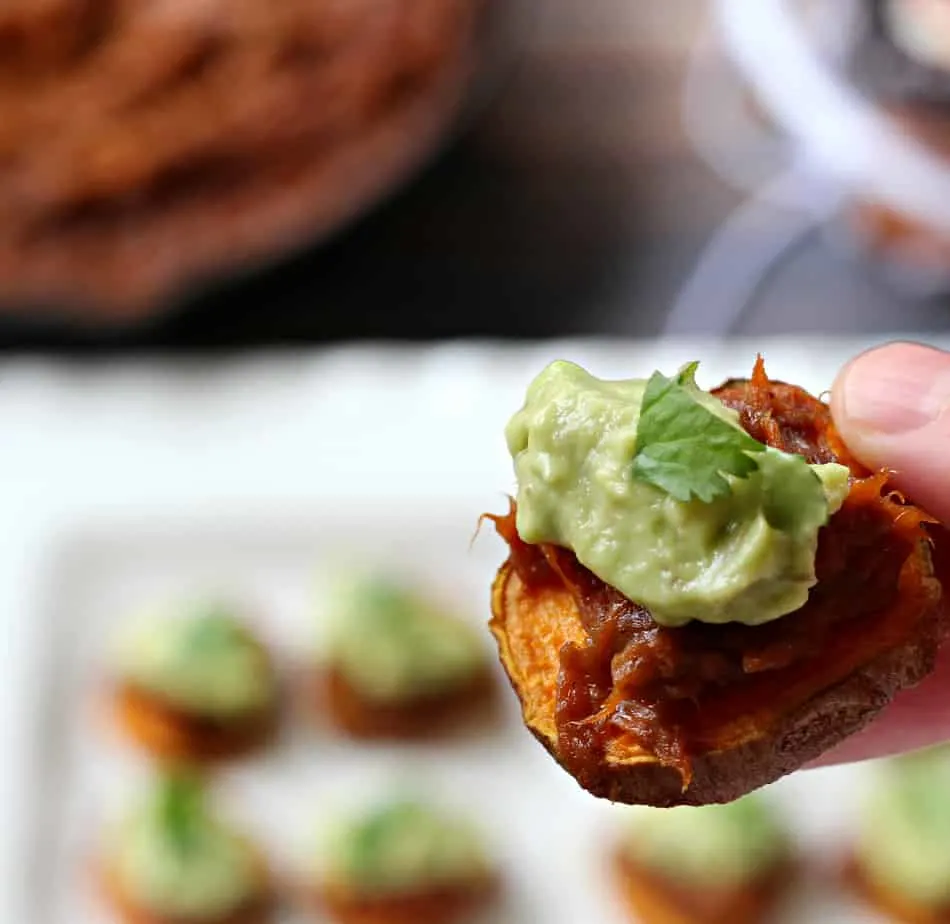 If you're looking for more delicious, easy game day favorites, check out my recipes for Pulled Pork Deviled Eggs and BBQ Chicken Queso!