Be Prepared for Basketball Season with Nutritious Snacks for Little Athletes! has been sponsored by Del Monte​®​. All thoughts and opinions are my own.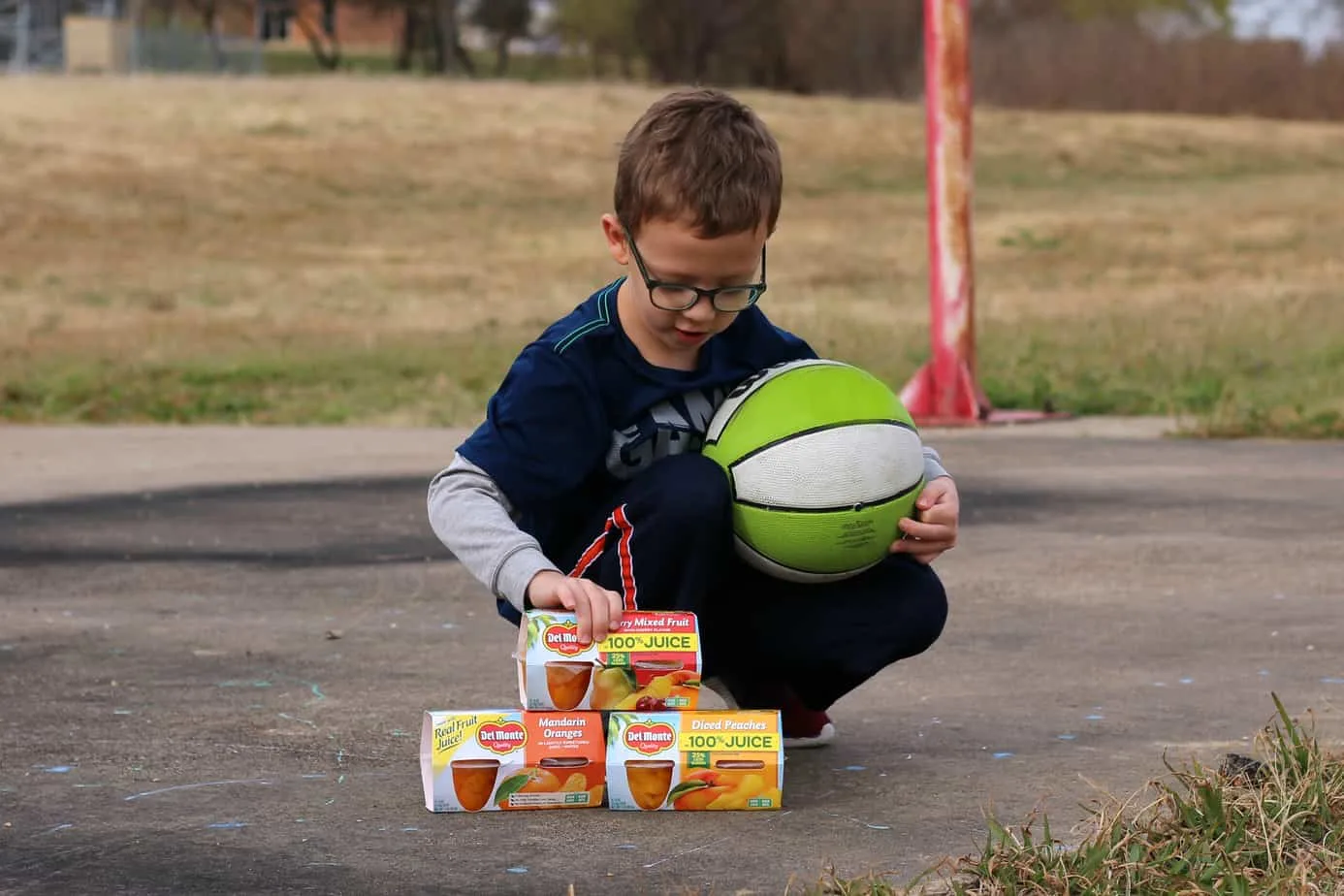 January means a lot of things for different people; but for our family, it means basketball! All three of our boys are playing basketball this season. Ben and I are assistant coaches, so it is getting BUSY!
Making sure that we all get enough sunlight, exercise, and sleep is important. Getting outside when the weather is nice is always a top priority and SO helpful for all of us. The boys can release some energy; practice their basketball shot on the outdoor hoops at the park; and then, at the end of the day, be tired enough to get the rest that their body needs without being restless.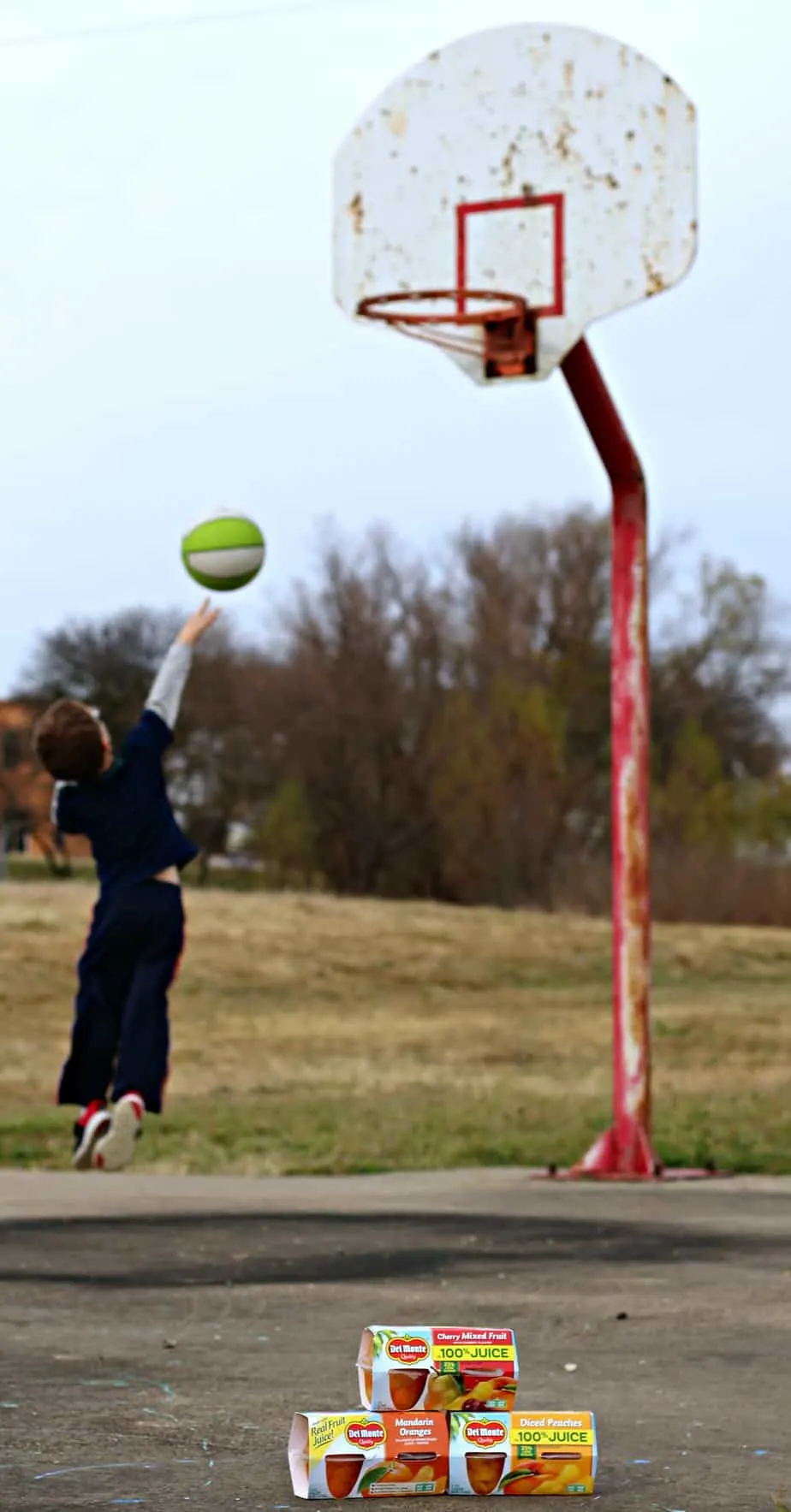 Check out my post on Basketball Games for Kids that would be GREAT for extra practice!
Something else that I always try to do is keep the snack box stocked with healthier choices, like Del Monte® Fruit Cup® snacks. I buy them because I know that my boys will eat every last bit, are stored easily, and are nutritious and delicious snacks to keep them fueled for basketball practice or the big game.
Del Monte® Fruit Cup® snacks are now in 100% Juice with 25% less sugar than the national leading brand*, but all of that only matters to me. The boys love all of the flavors: Cherry Mixed Fruit, Mandarin Oranges, and Diced Peaches. Only one flavor left? It doesn't matter, the boys seriously love them all—and I love that. No fighting over snacks is a win!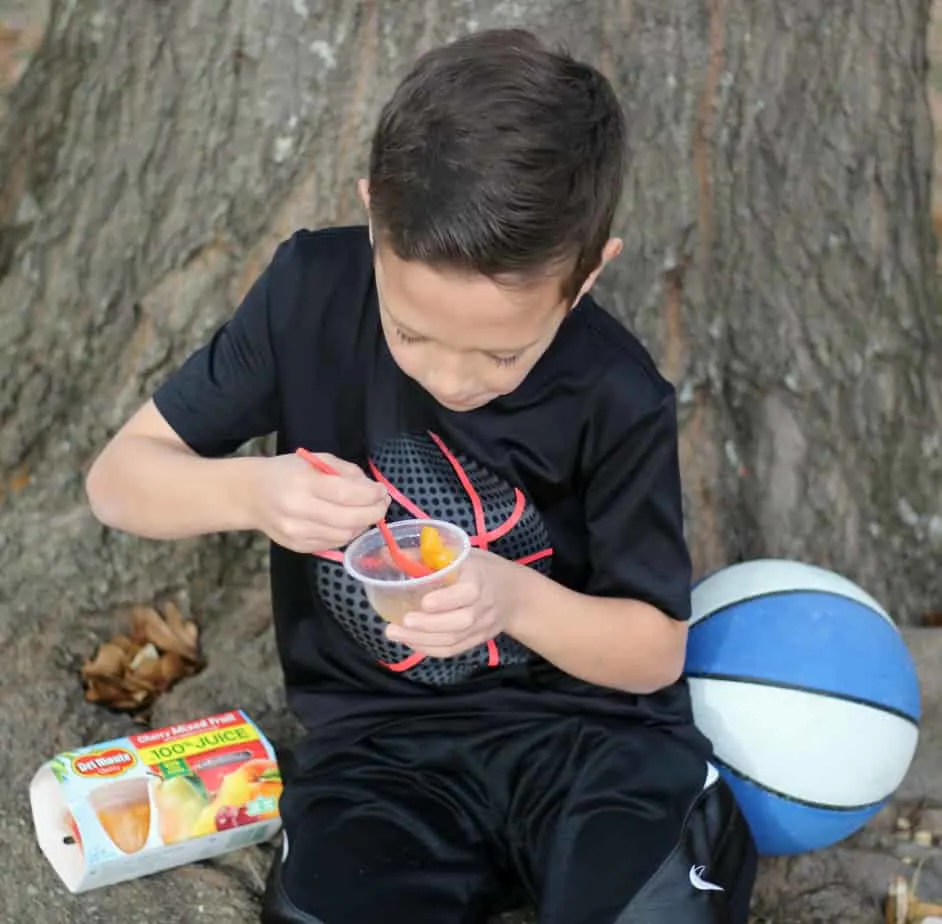 The boys will play basketball until I tell them to come in, which is good and bad sometimes, but it definitely makes them hungry. The 8 year old will usually only take a break for a drink of water or a snack.
Del Monte® Fruit Cup® snacks are great for any age, too, which I love. Anyone who wants a delicious snack can utilize our snack box, and Ben and I love these little cups of goodness, too! I have always been a sucker for mandarin oranges, and he loves the peaches. They are just so good!
And of course, these nutritious snacks fit well into lunchboxes, too. Breakfast, lunch, snack, dinner, bedtime snack….they really are a go to for hungry little athletes!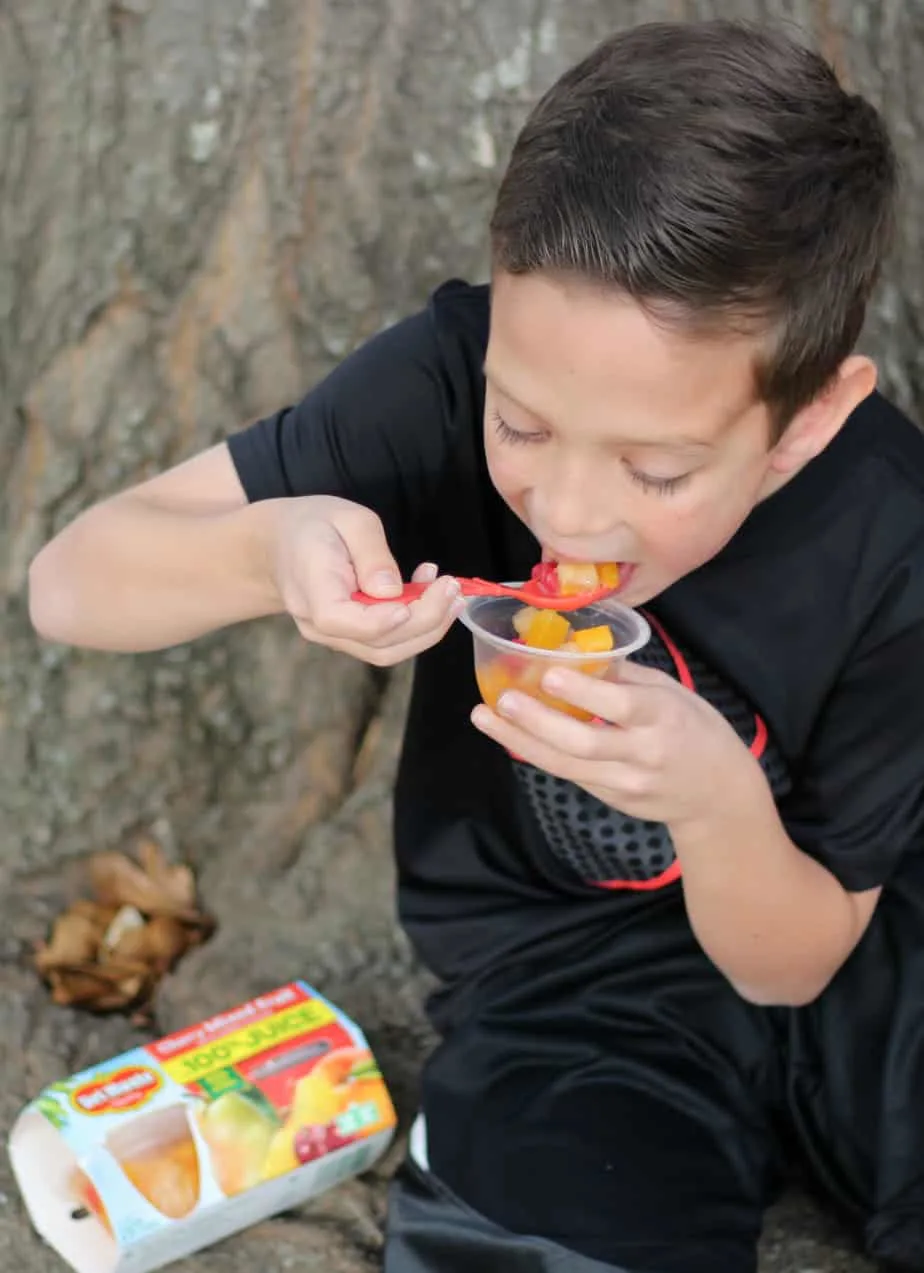 *Contains 13g of sugar per serving compared to 18g of sugar per serving in the leading national brand