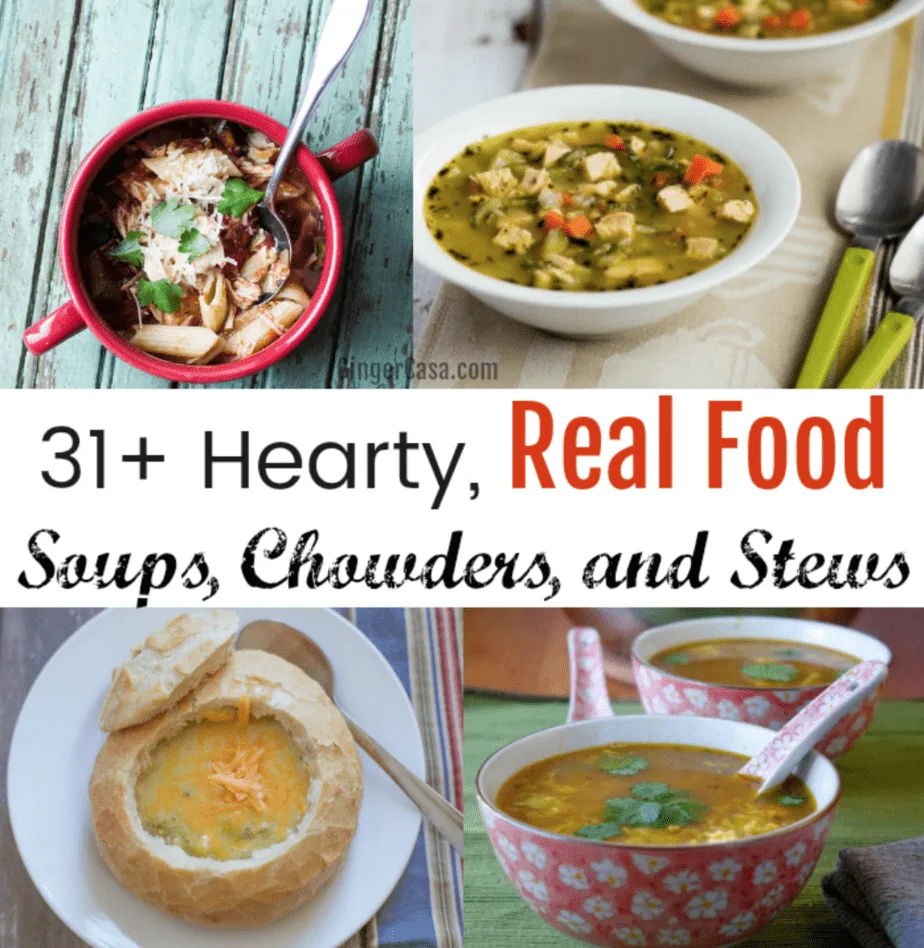 The nights are becoming cooler and that means it's soup season! I have made a collection of hearty and filling soups, chowders, and stews made with real food! No condensed soups, processed foods (that you can't omit or substitute,) just real, delicious food ingredients. If you stumble upon a recipe made with canned condensed soup, there is always a way to make it homemade. Try this recipe for homemade cream of mushroom soup!
31+ Hearty, Real Food Soups, Chowders, and Stews
If you want to serve a comforting bowl of soup, chowder, or stew with REAL food, you have found the right place!
What is your favorite cold weather recipe?