This is a sponsored post. BBQ Chicken French Bread Pizza and Buffalo Chicken French Bread Pizza – SO easy!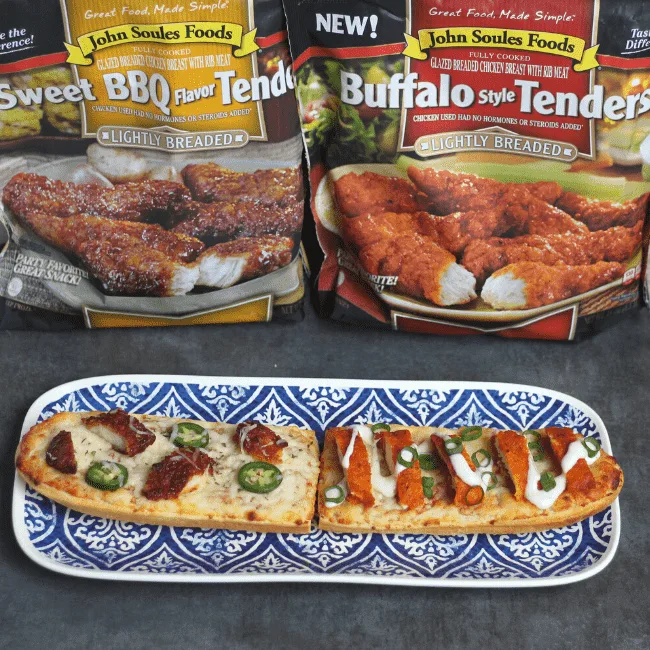 Fall is in full swing and we are busy! Sports practices, after school activities, church, and more keep us pretty busy, so I am always on the hunt for quick and easy recipes that our whole family will love. Over the years I have discovered that in order to make some recipes work for the entire family, sometimes I need to have options. This recipe for French Bread Pizza is so ridiculously easy, and you can customize with John Soules Foods tenders to make the perfect meal. BBQ Chicken French Bread Pizza and Buffalo Chicken French Bread Pizza both come together so quickly and without much effort, but leave the family happy!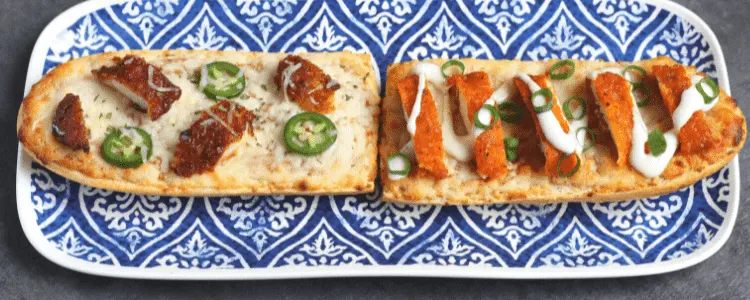 I found John Soules Foods chicken tenders in the frozen section at our local grocery store, but check out this link to see Where to buy near you. I also bought some frozen french bread cheese pizza in the frozen section, but any frozen cheese pizza will do!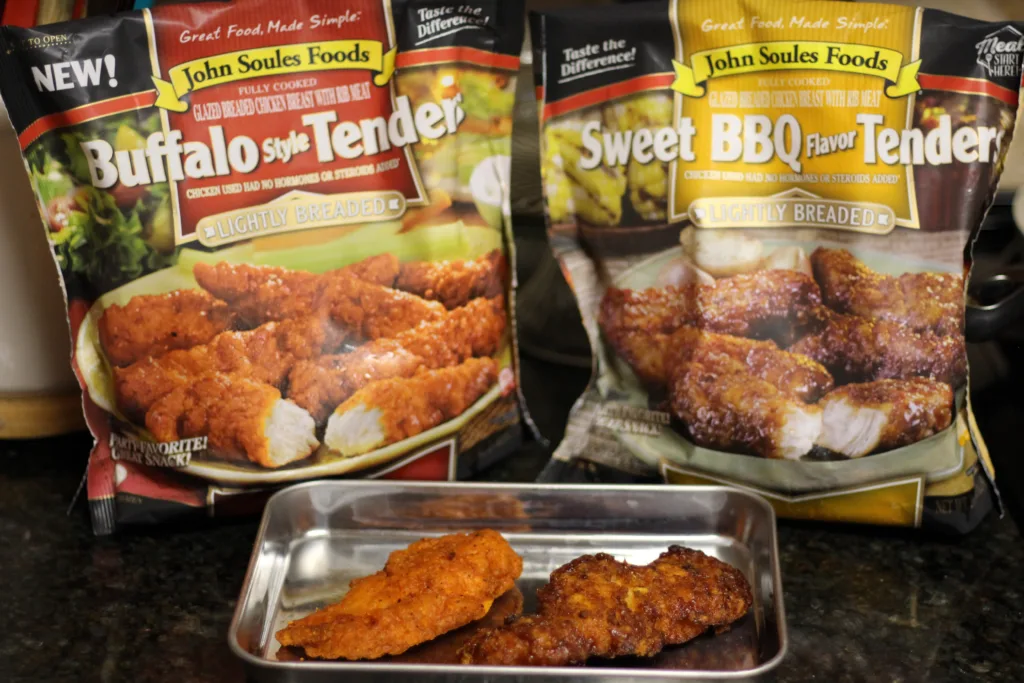 To make these pizzas, I cooked the John Soules Foods chicken tenders according to package directions, in the toaster oven, while the french bread pizza cooked in the oven. You can definitely cook them in the same oven, just adjust the temperature and cooking time to coordinate.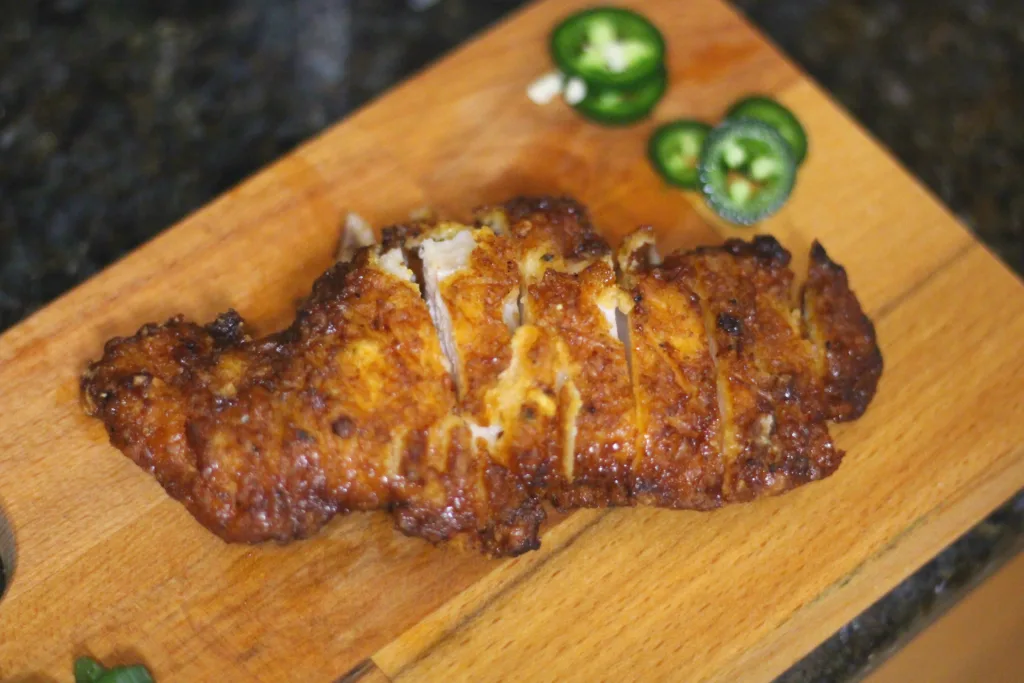 I used about 1/2 of a chicken tender per half of a french bread pizza, but use as much as you like because they are so easy to cook.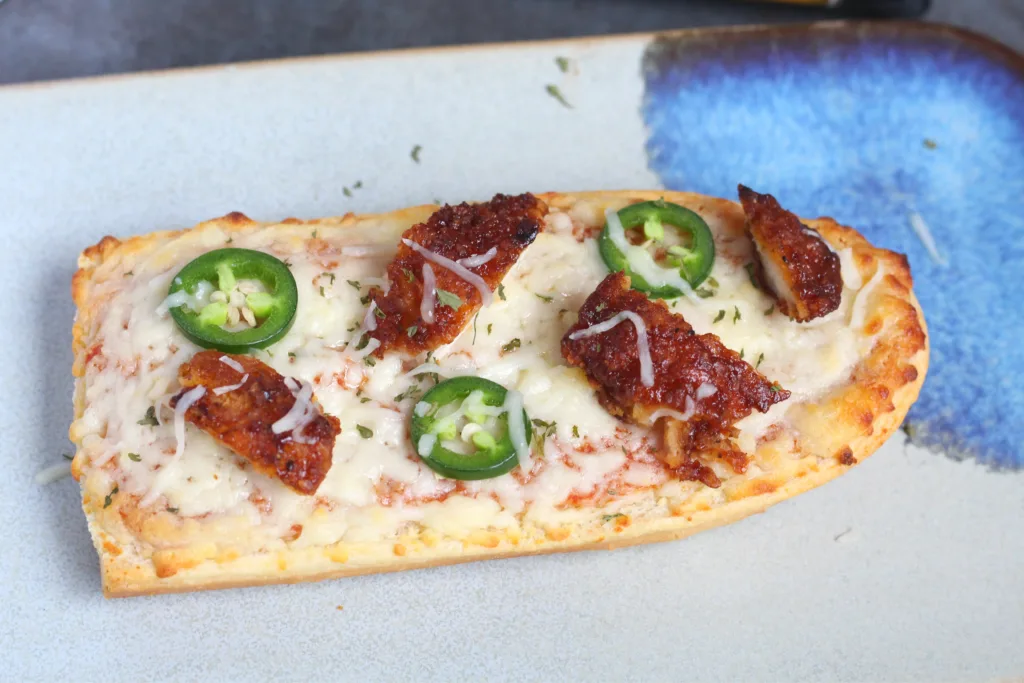 I added a drizzle of Ranch dressing and green onions to the Buffalo Chicken French Bread Pizza and fresh sliced jalapeños and a sparkling of Italian Herbs to the BBQ Chicken Pizza, but as with any pizza, any toppings that sound good will probably be tasty!
My husband really raved about this french bread pizza! He was not so sure about it, but he said the flavor was really good and the ranch added a nice flavor to the buffalo chicken tenders!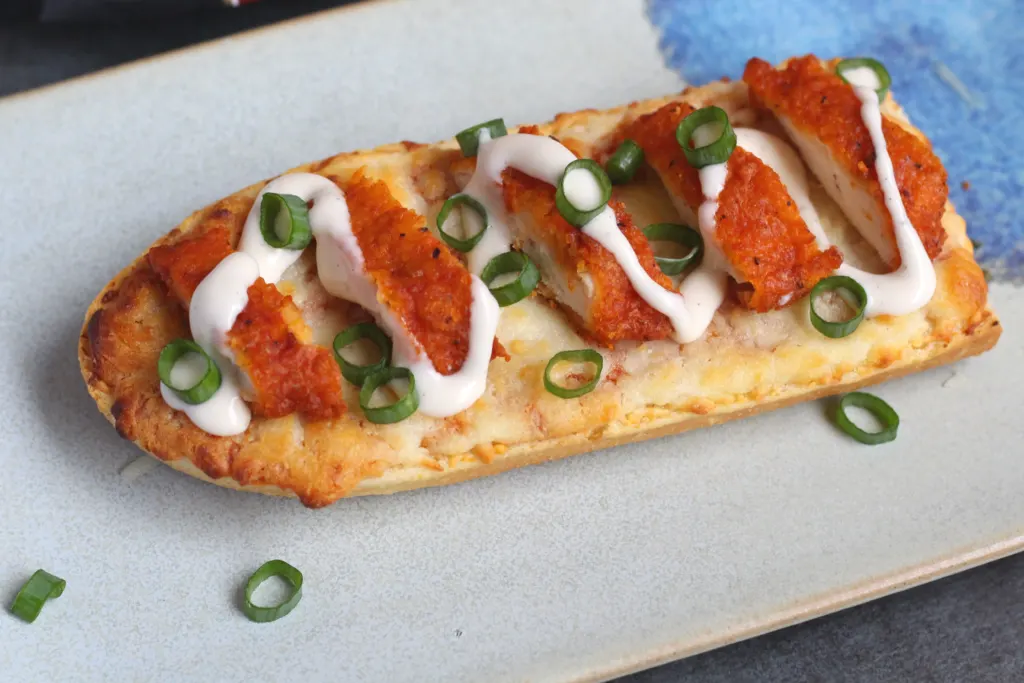 Slice up this Buffalo Chicken French Bread Pizza for the kids or serve it as a game day appetizer!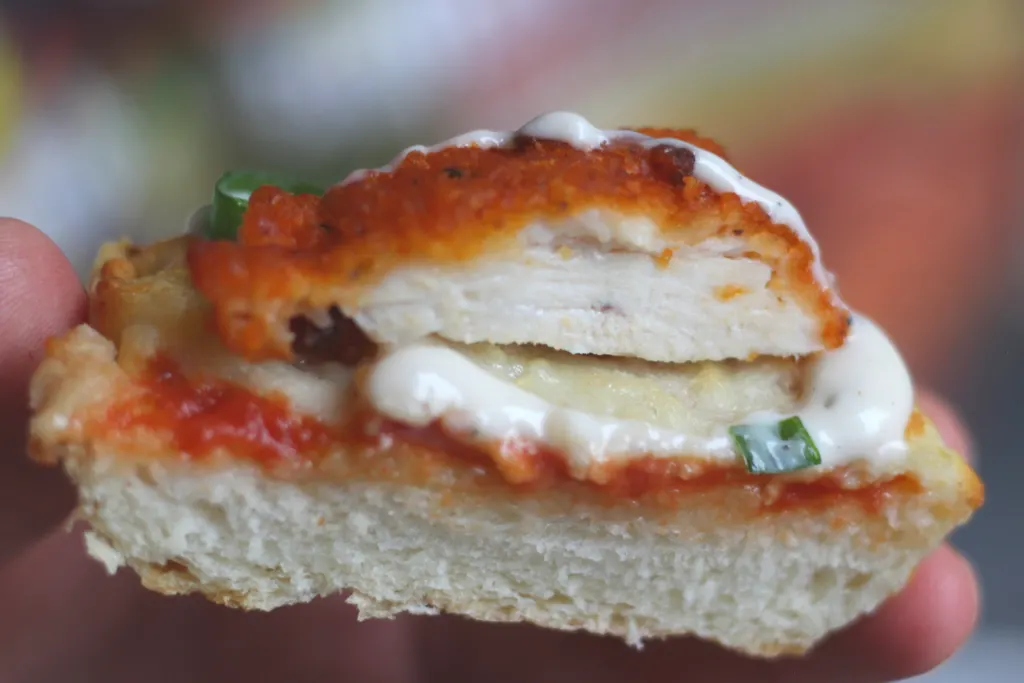 Keep John Soules Foods tenders on hand for busy nights or quick dinner ideas. I love that they are already fully cooked (just warm and serve) and have no hormones or added steroids and are perfect for pizzas, salads, sandwiches, and more!
Grab this recipe for
Chicken Fajita Sliders
…another easy meal!