Throw a Backyard BBQ for kids and don't stress about the mess!
Anyone who has been around children knows that they are typically very messy. My husband and I have worked hard at teaching them manners, how to be clean, how to use napkins, etc, but there are some instances where cleanliness is not an option. Being a kid is hard and sometimes they need to be given a free pass. Summertime is a great excuse to just let loose and be kids. We let them dye their hair this summer, as you can see, because it is summertime and it will grow out!
The other day, I let them have a backyard bbq for kids and served the messiest foods and drinks and just let them be little boys. I did insist that this mess fest be outside, because it is far easier to clean stains out of clothes than bbq sauce off of my chairs. HA!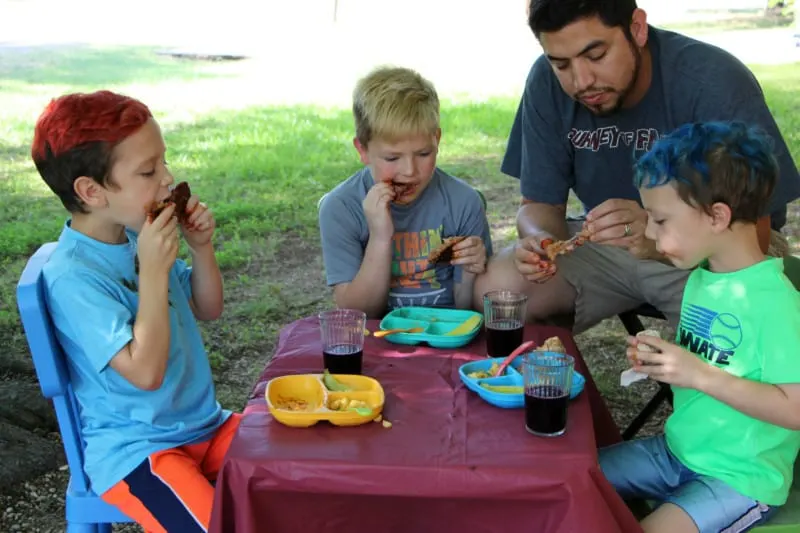 There are many times in life where we really cannot control how messy our kids get, and I have learned to chill out about it all. Birthday parties, school parties, trips to amusement parks, and even sitting at the kids table at Thanksgiving…all perfectly good reasons to be messy! Life is much simpler when we parents don't stress about messes and just know how to get stains out.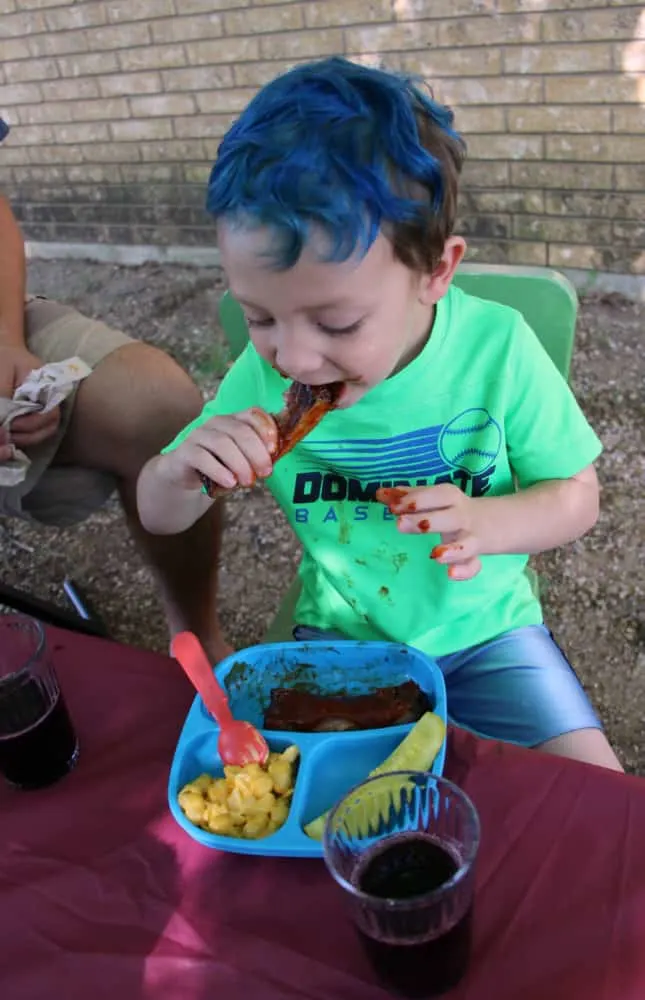 For our backyard bbq for kids, I served their favorite foods. They love saucy bbq ribs, macaroni and cheese, pickles, and grape juice, so that is exactly what they had and they all loved it. Everyone needs to learn how to properly eat ribs, right?
>>Get my recipe for BBQ Sheet Pan Nachos or one of these family friendly BBQ Recipes!
Afterwards, we had fresh fruit popsicles and those were messy, as well. But again, no sticky messes on my floor, so we are good!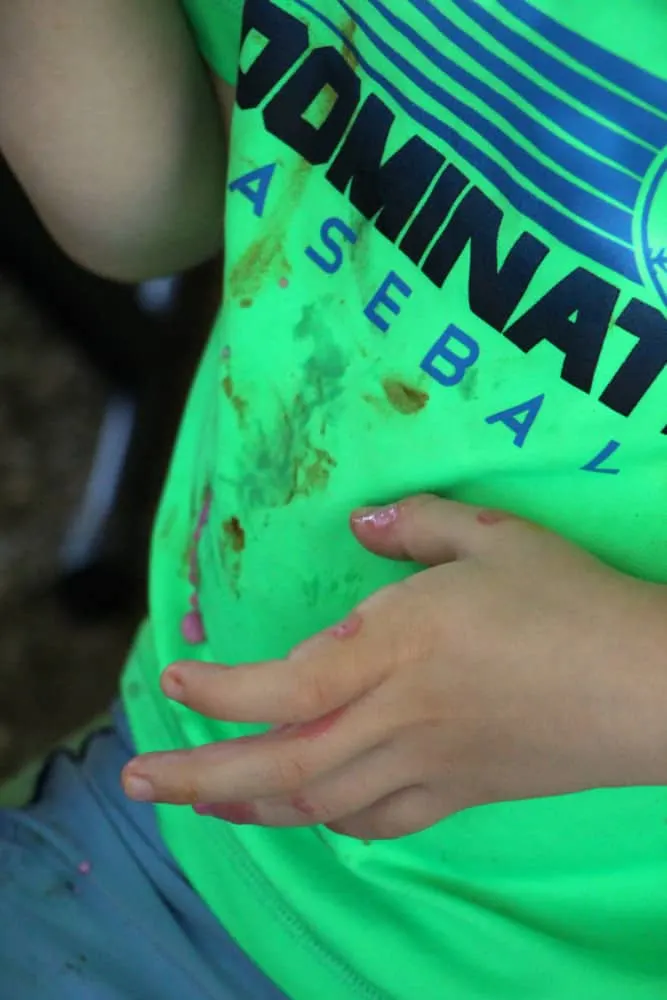 Must haves for a Backyard BBQ for Kids:
kid sized table, chairs, plates, cups and utensils
their favorite foods (messy is okay!)
disposable table cloth, optional
ARM & HAMMER laundry detergent
OxiClean stain fighters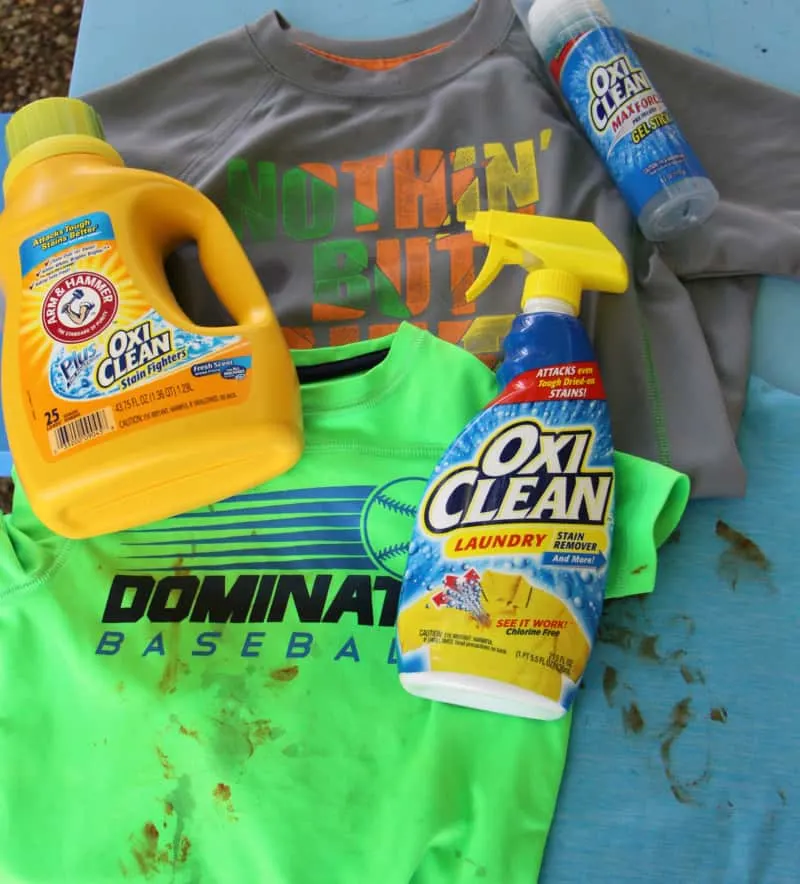 All the stuff you need for your backyard bbq for kids is available at Walmart. After picking up their favorite foods and a Spinbrush for our youngest son, I swung by the laundry section and carefully chose a few trusted ARM & HAMMER and OxiClean products. Turn your store run into a home run with these trusted ARM & HAMMER and OxiClean products!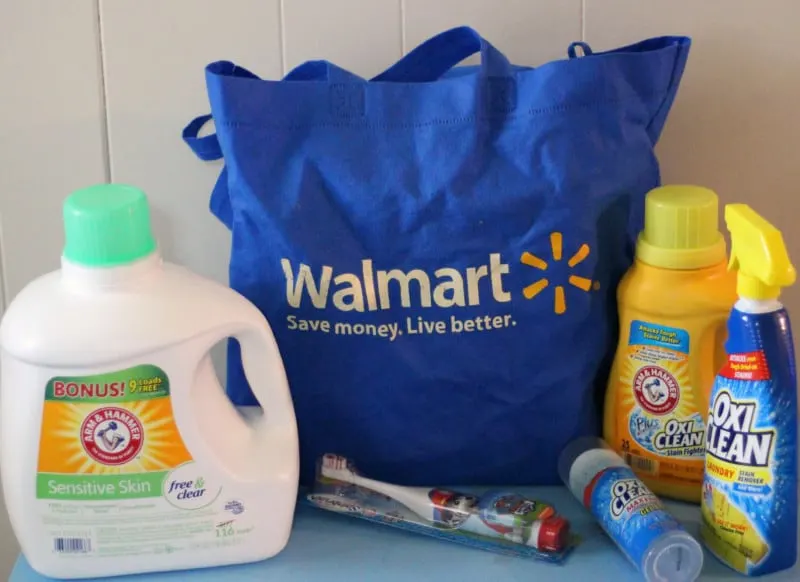 The boys were able to head indoors, shed their clothes and take showers to get ready for family movie night after their bbq. I spot treated the stains right then with OxiClean Max Force pre treater gel stick and left them there for when I ran a load of laundry with ARM & HAMMER laundry detergent. One child's shirt took more pre treatment than others, but hey, we won't judge…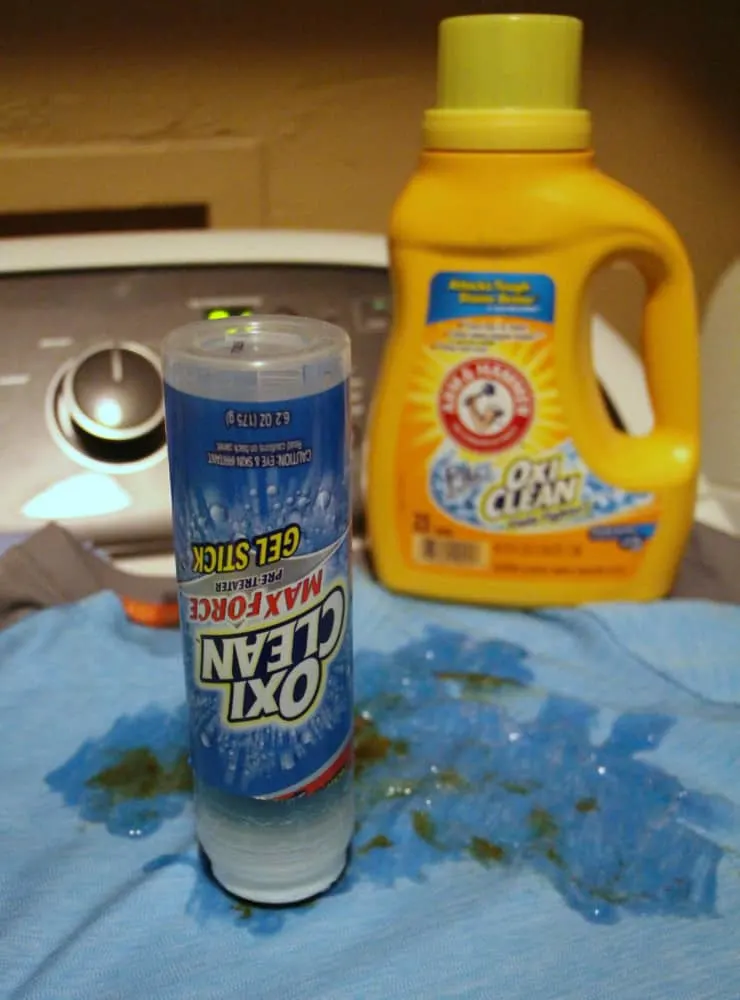 The next day, the boys were able to grab their stain-free shirts and have another fun day.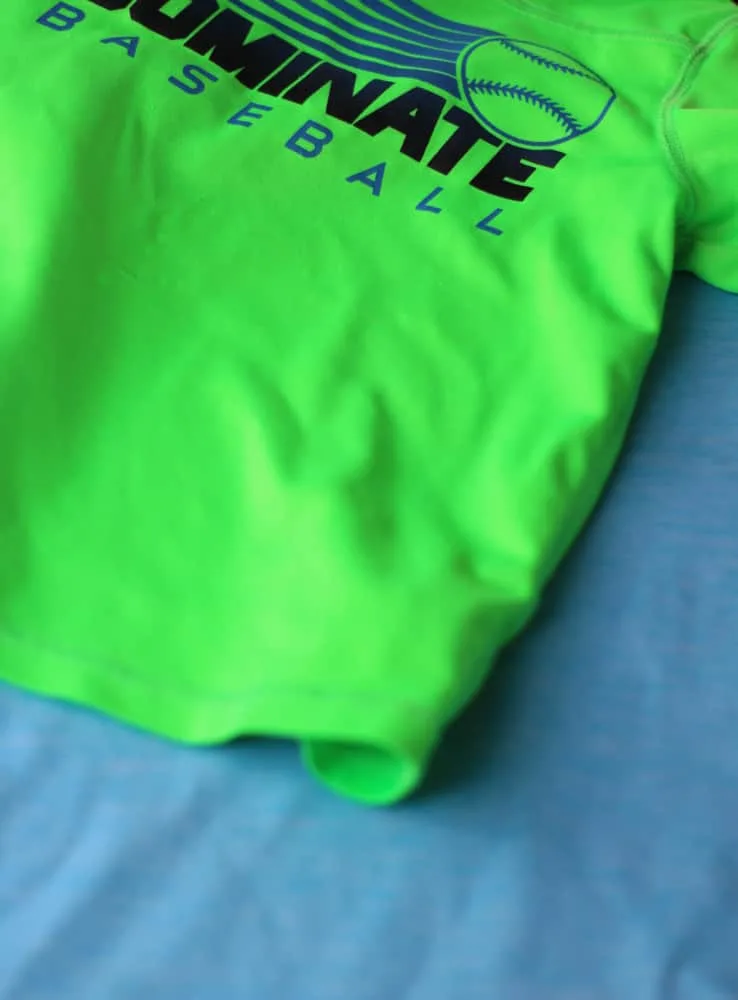 I thought this would be an innocent day out in the yard…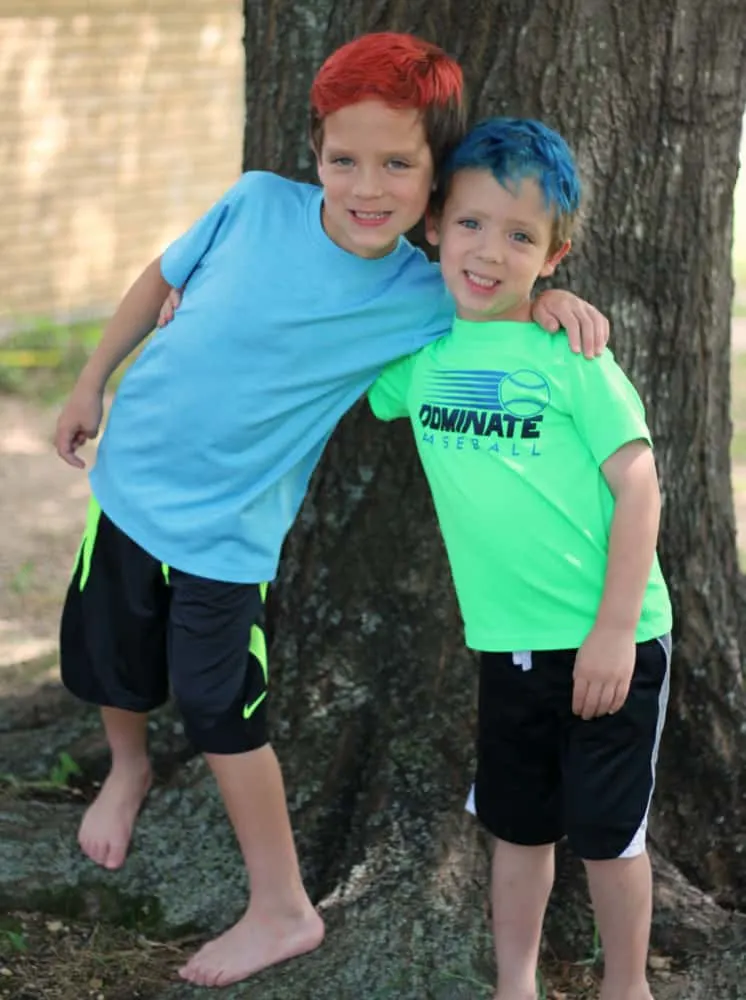 …but it quickly turned into a water balloon fight.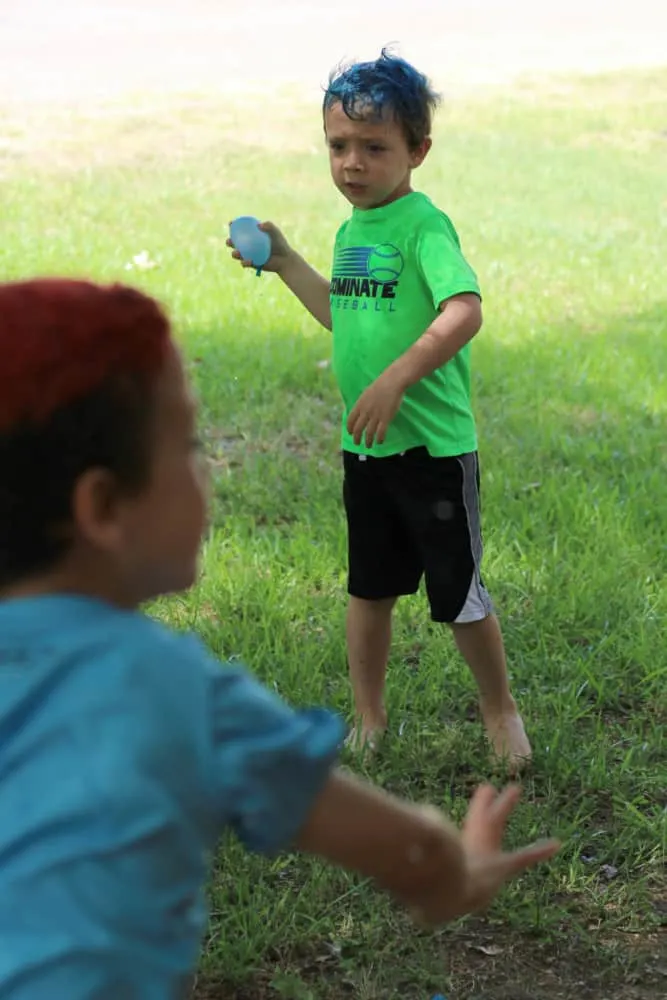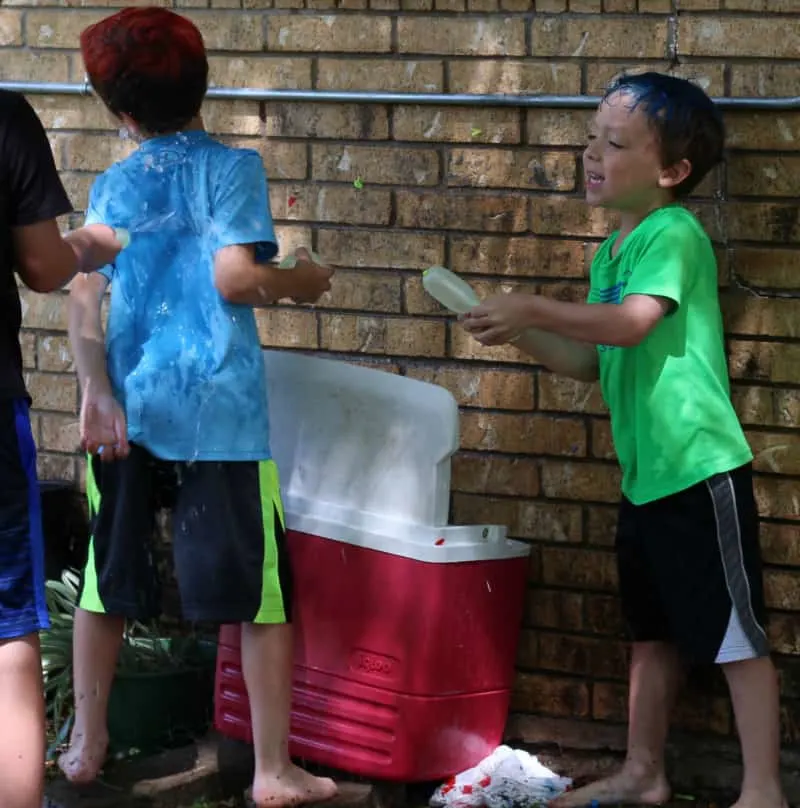 The water balloon fight turned into a muddy mess, and then a friendly dog showed up. As he ran through the mud to fetch a ball that they boys threw to him, their clothes became messy again. I just sighed and was thankful for laundry detergent.
Do you do anything special for your kids during the summer?
SaveSave
SaveSave
SaveSave