Want an Easy Recipe? BBQ Sheet Pan Nachos is here!
'Tis the season for EASY RECIPES, am I right? While we all likely have a long to do list, we still need to eat. I love easy to make bbq recipes at this time of year, and I also love creating recipes so we do not get tired of the same old thing, night after night. I created this recipe for EASY BBQ Sheet Pan Nachos, made with Curly's Pulled Pork and they are out of this world delicious!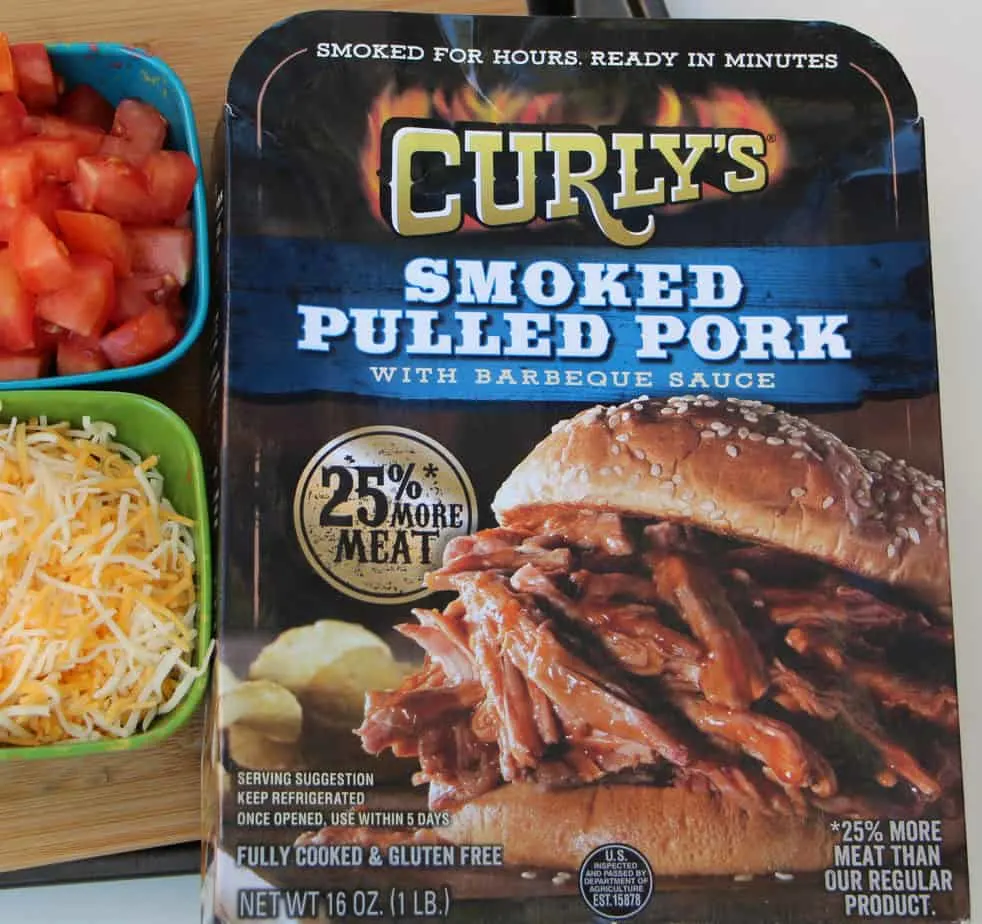 While you are out doing your grocery shopping at Walmart, look for the NEW Curly's Trays. This new packaging has 25% MORE meat and is available in the regular BBQ and the Bold & Spicy flavors. It is smoked for hours, but ready in minutes. Gluten-free, always pulled, premium quality with a meatier texture, which makes it PERFECT for BBQ Sheet Pan Nachos!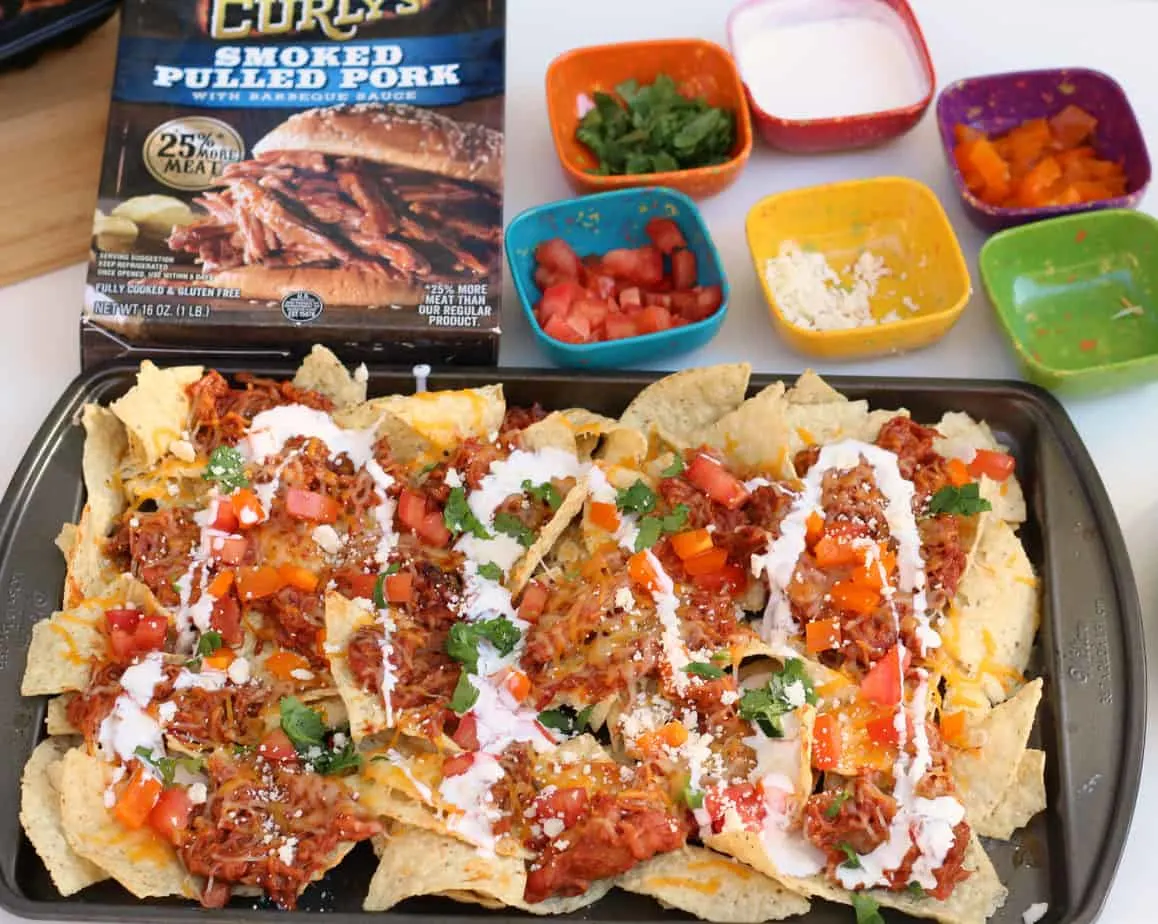 What do you put on nachos?
Now, I don't mean to brag, but I am a connoisseur of nachos. I have selected THE perfect flavor combination for these nachos and assuming you like all of these ingredients, you will love this recipe! Of course you can omit anything you don't like, or add in other ingredients like onions, jalapeños, or even use my homemade queso recipe, but that will add a lot of time that most of us don't have during these busy fall months!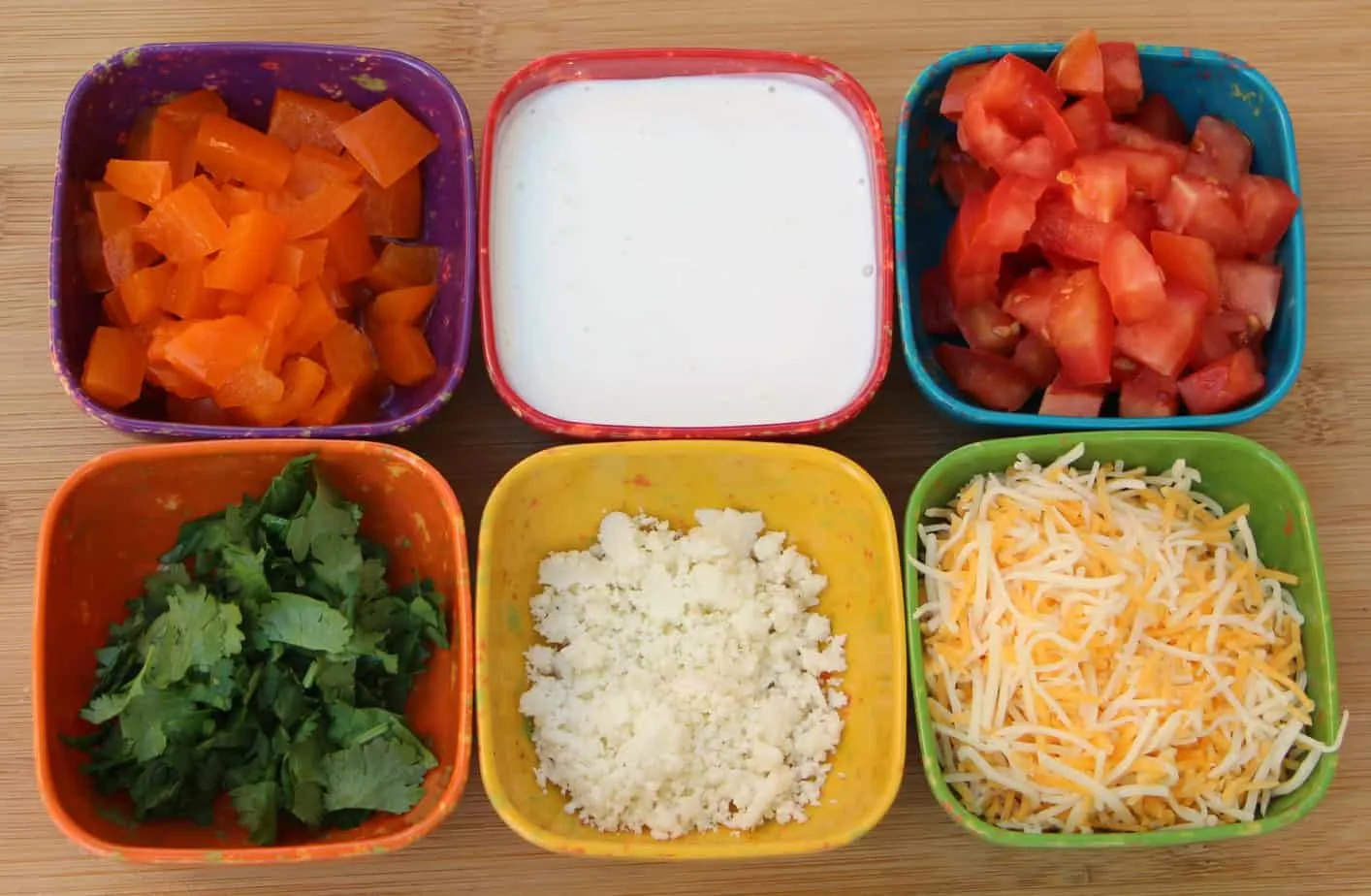 Don't be intimidated by these ingredients. They are all available at Walmart and if you are really running short on time, try the Walmart grocery pickup like I did! The simple ingredients you need for this recipe are: Curly's Smoked Pulled Pork tray, bell pepper, Roma tomato, cilantro, Mexican blend shredded cheese, Mexican crema, and Cotija cheese.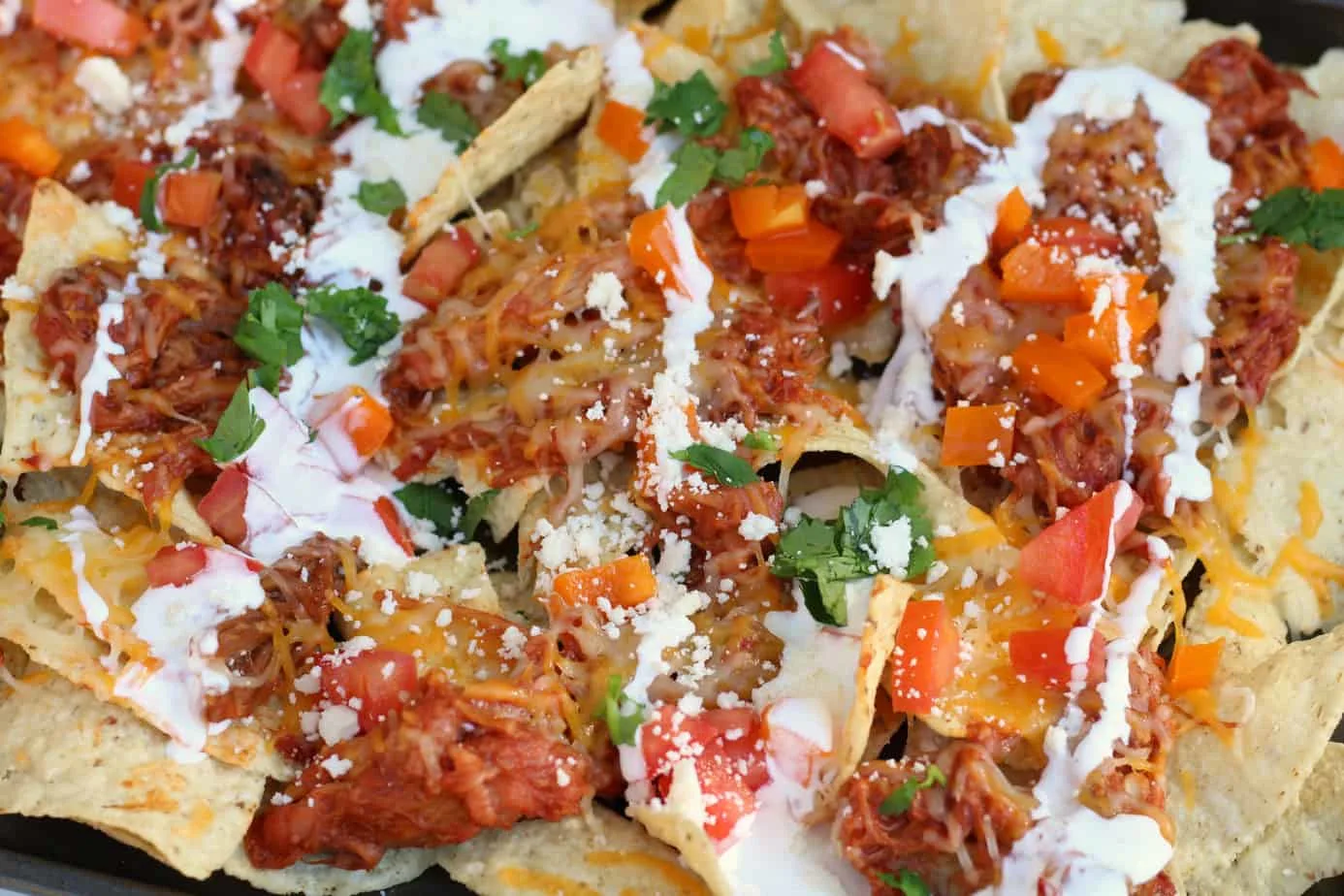 The recipe is ready in less than 20 minutes and will be devoured in no time. This makes it great for busy school nights, a quick meal to throw together for the big football game on TV, or a snack for your sons and their friends (although in that case, you may want to make two or three pans!) Are nachos an entree, you ask? I say, yes, yes they are!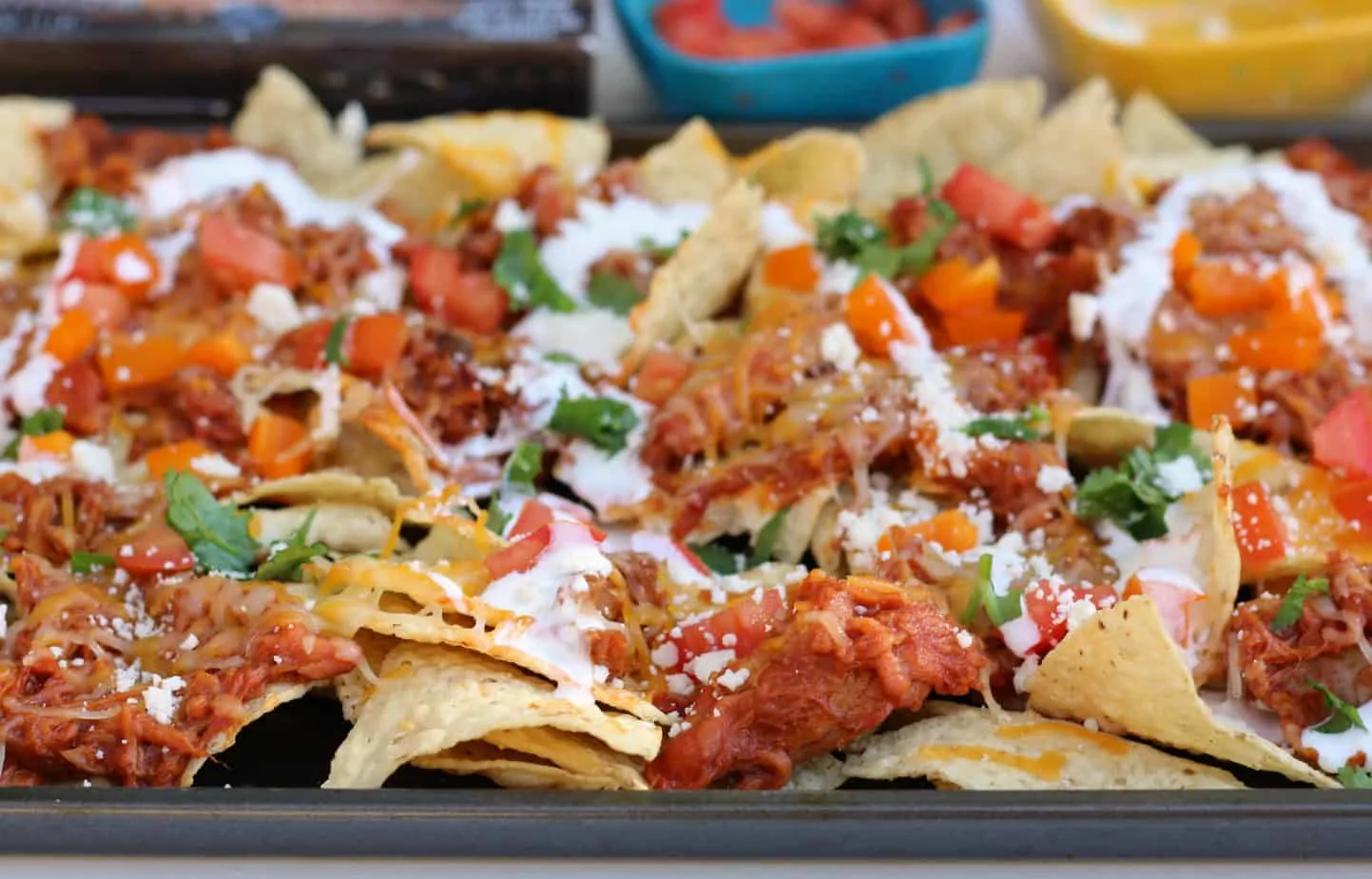 The sweet and smoky flavor of the bbq really provides a unique flavor to these bbq sheet pan nachos. Each bite is full of flavor! The combination of the cheeses, bbq, veggies, and subtly sweet crema is a winner!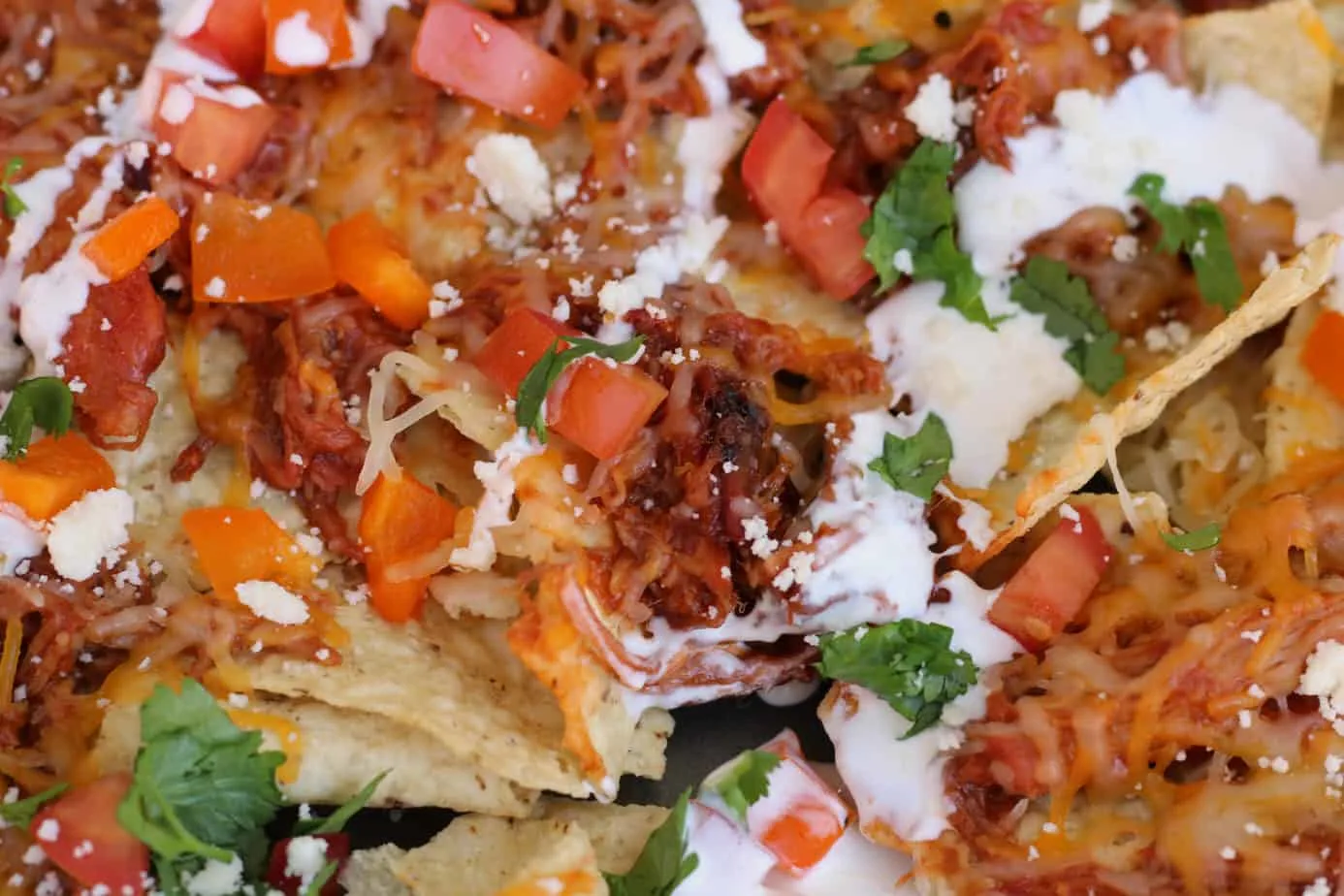 I served this meal up to my husband and he was pleasantly surprised by just how amazing the bbq sheet pan nachos tasted, how good they looked, and how EASY it was to make them. This is a go to recipe that can be thrown together in minutes!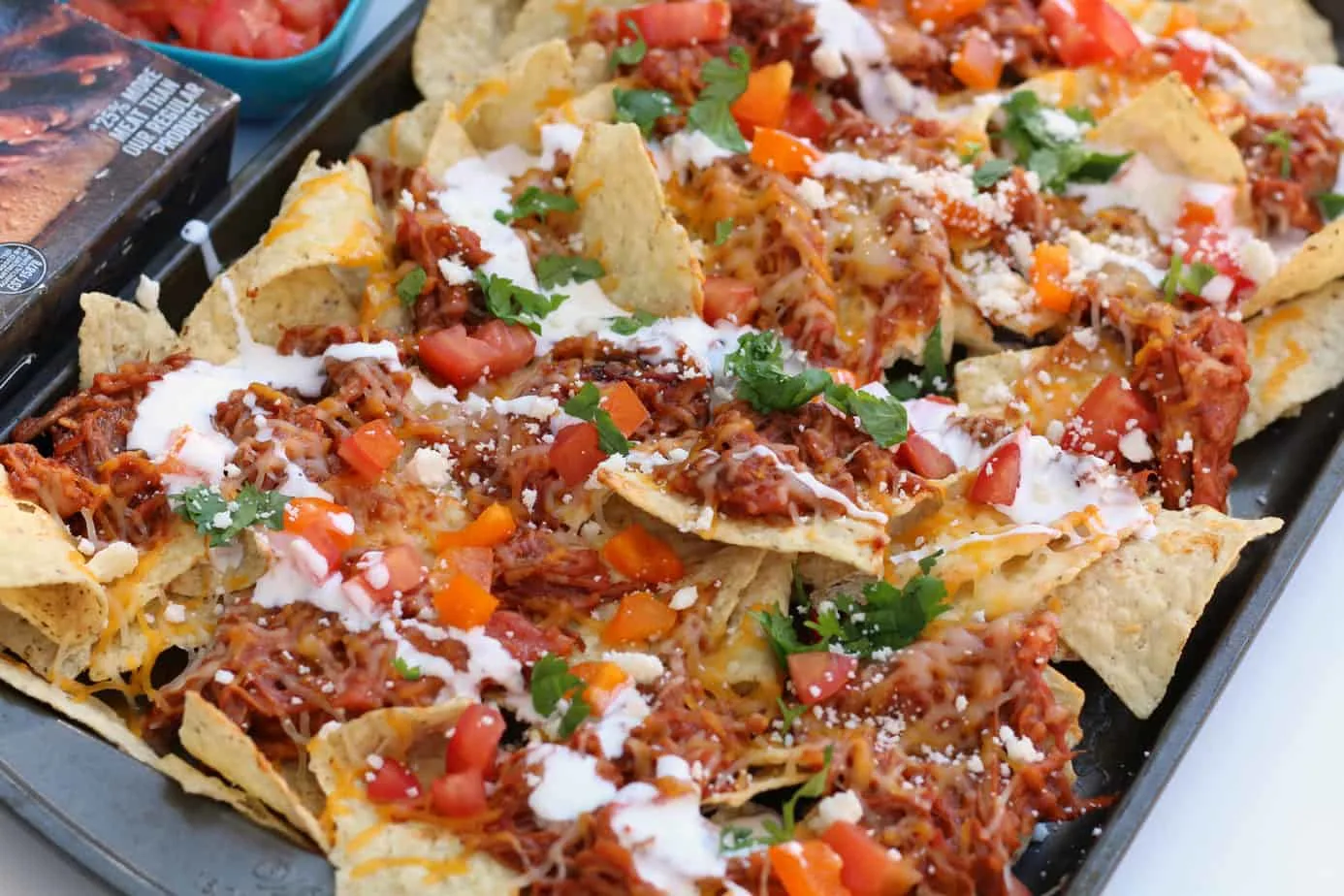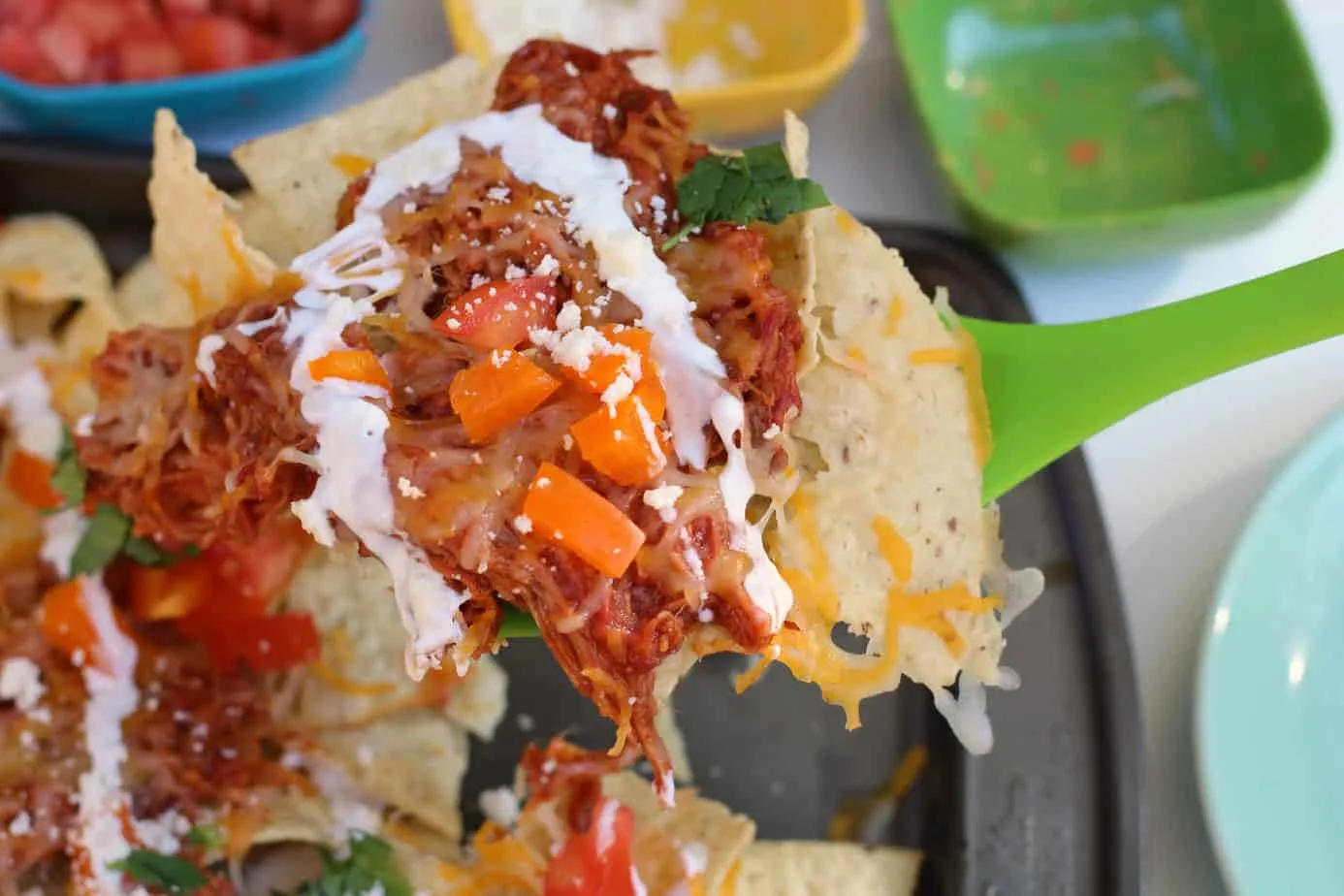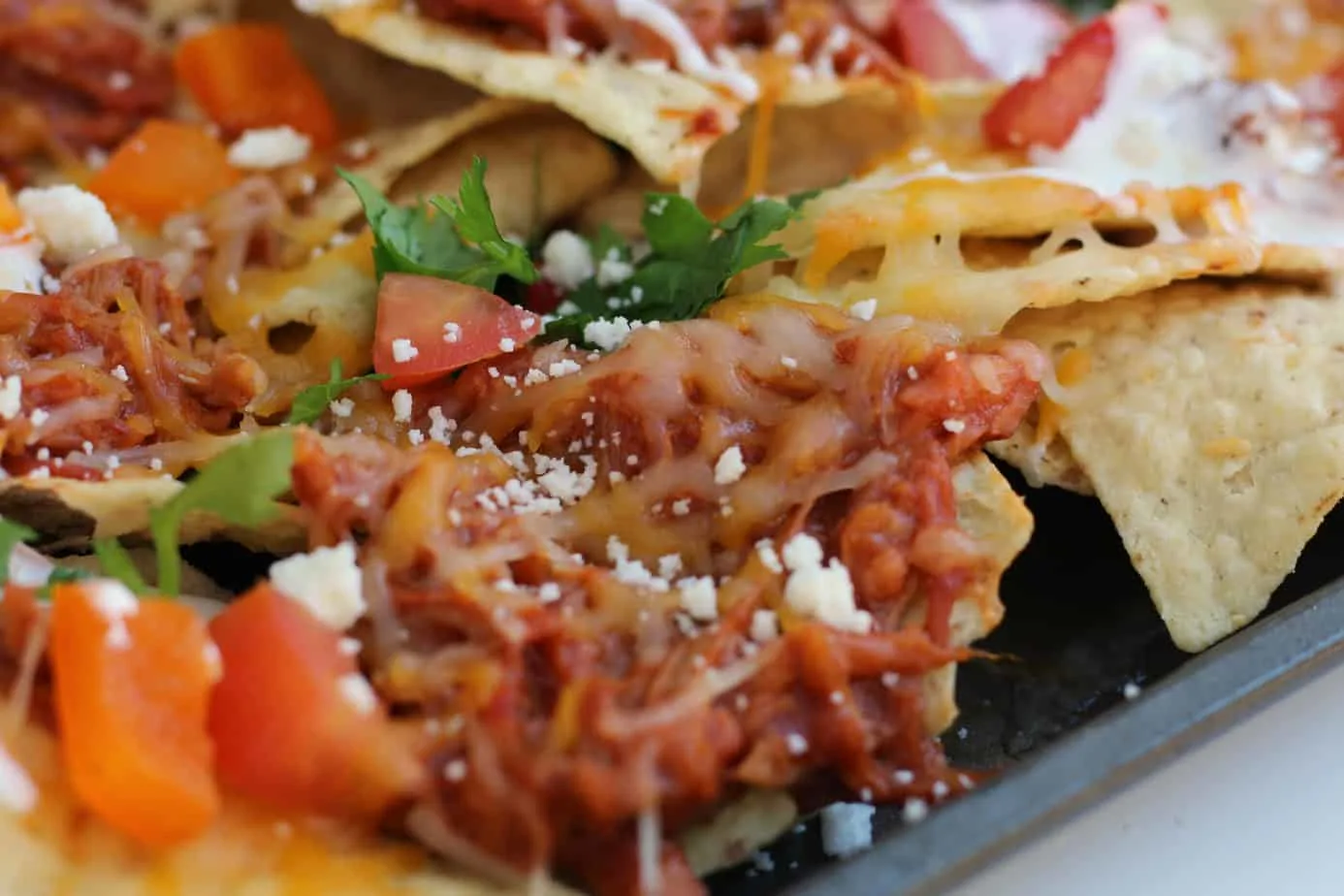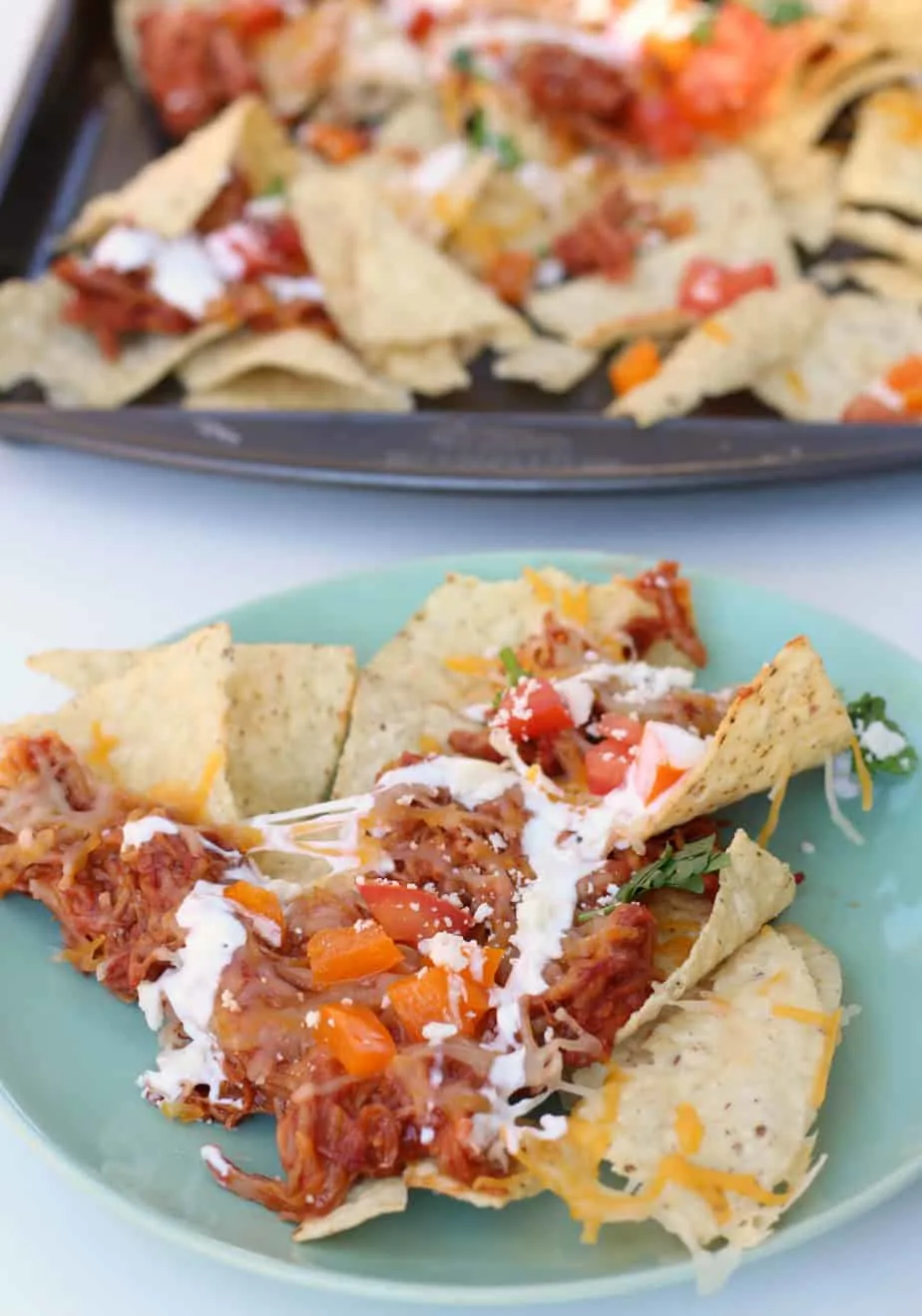 BBQ Sheet Pan Nachos