Getting outdoors is always fun for our family. We love to explore, enjoy the sunshine, and roam the wide open spaces. We have been camping, or "glamping," rather, in an RV, but have yet to take the whole family on a camping trip that involves all of us sleeping overnight in a tent. My thinking is that it is always best to prepare kids for something beforehand so they will know what to expect. That's where the backyard camping trip comes in! Hopefully this makes it an easier and more restful situation for everyone involved!
Plan a Backyard Camping Trip for Younger Kids
Pick a night when there is nothing pressing to do the next day because some of the family, if not all members, will be a little tired. The first night sleeping in a tent in the great outdoors sometimes makes for a difficult night's sleep.
Things to Prepare The Kids For:
The darkness – it usually is not as dark in a city or town as it is on a campsite, but taking along flashlights and lanterns is still a great idea.
The noises of the night – bugs, frogs, birds, and more can all make sounds in the night. Take time to talk about the noises that they might hear and how they are all normal.
Early sunrise – if you have an early riser, then it should not be a problem, but depending on where you live, the sun could be up earlier than you want to be!
Temperature changes – the kids should know that it will not feel like sleeping indoors. Grab a blanket if it will be chilly in the night and a portable fan if it will be hot.
Restroom needs – establish a routine for what to do if they wake up and need to use the restroom. Since this is a backyard camping adventure, they should be able to easily go indoors to use the restroom.
Have the Kids Help Set Up the Tent and Campsite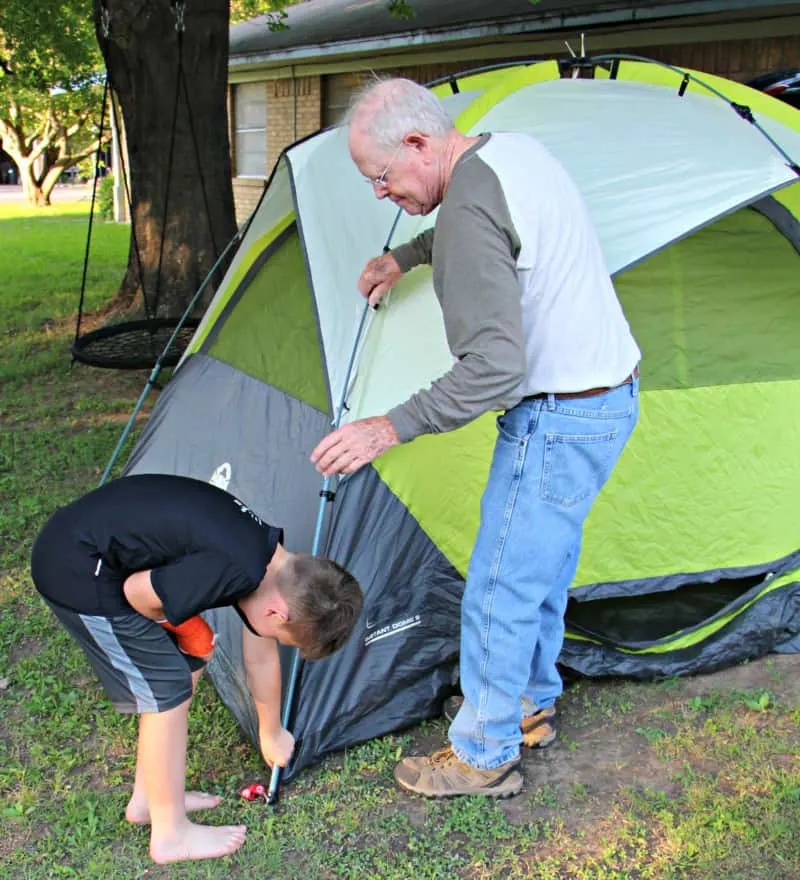 This could prove to be very important when the day of the real camping trip comes. Imagine what it would be like to have the kids fully able to set up the tent themselves! Show them how to do it properly and how to secure it to the ground.
Let Them Set Up Their Sleeping Bags
Show the kids the best way to set up their sleeping bags inside of the tent. Let them bring their pillows, favorite stuffed animals, and portable lights in case they need it.
Have a Small Fire in the Backyard
First things first, make sure that your county is not under a burn ban. There are sites that have this information updated daily, so be responsible! All it takes is a small fire pit to make a small fire. Always talk about fire safety, explain how quickly fire can spread, and how we must all respect fire and use it carefully. Never leave a child unattended with a campfire!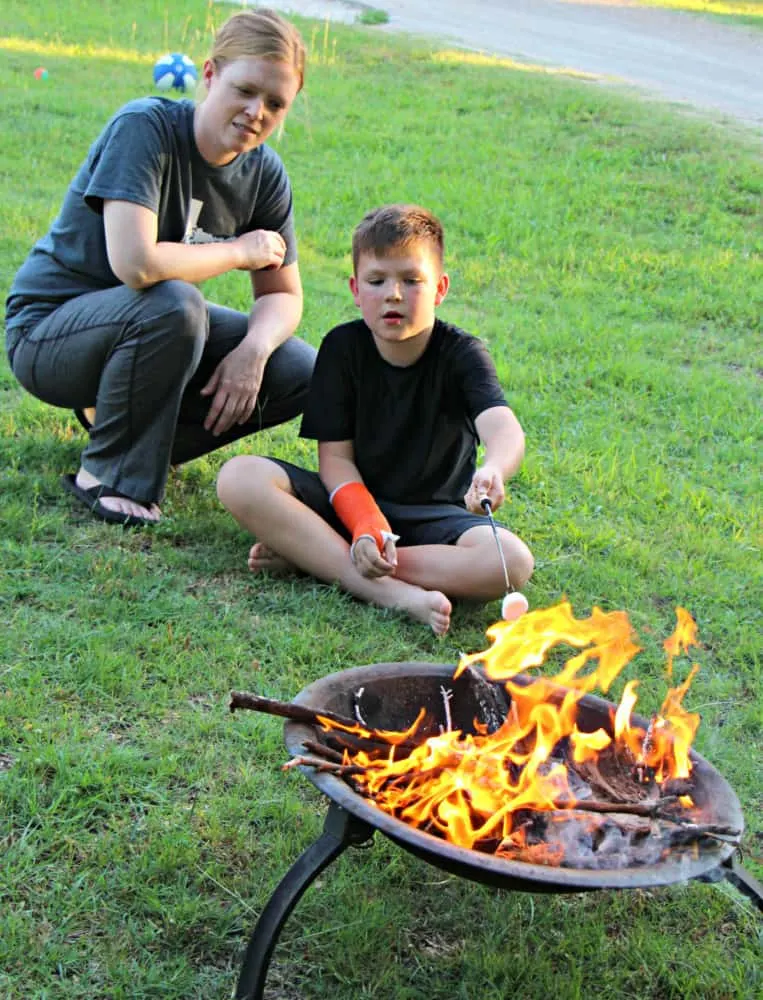 Don't Forget the S'mores!
My kids' favorite part of camping is, of course, the s'mores! There is no such thing as a camping trip without s'mores. It is a fun, delicious camping tradition and a fun way to get the kids excited about camping. However, we love eating s'mores any day of the week!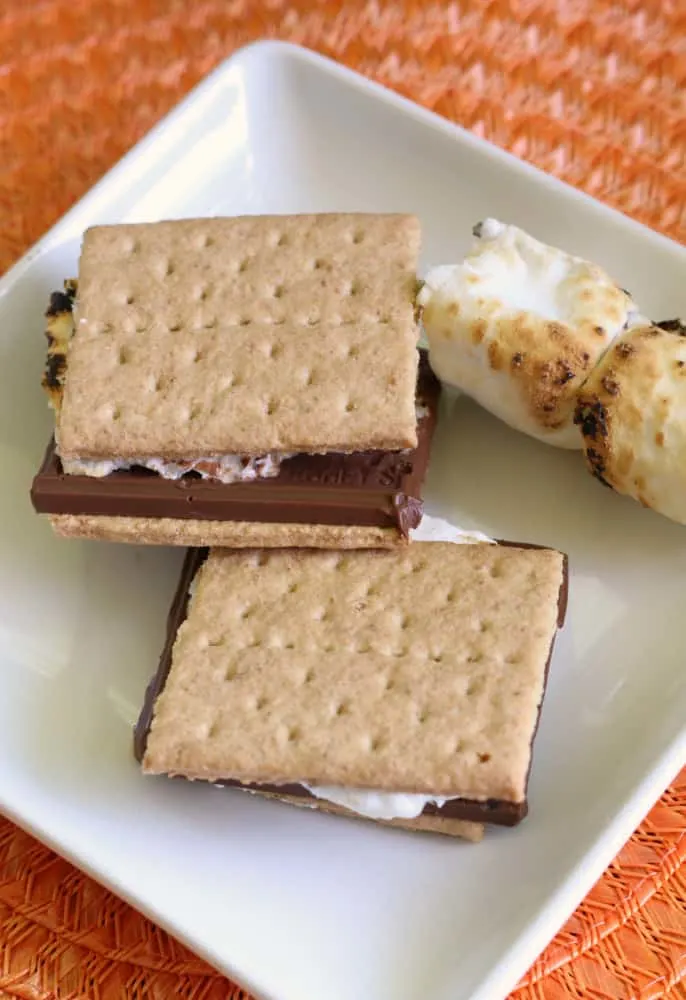 S'mores are so versatile, which is why they are perfect for any camping trip. My recommendation is to get the telescoping marshmallow roasting sticks to make it safer and easier to roast your marshmallows for the perfectly melty s'more. Try these strawberry s'mores for a little change!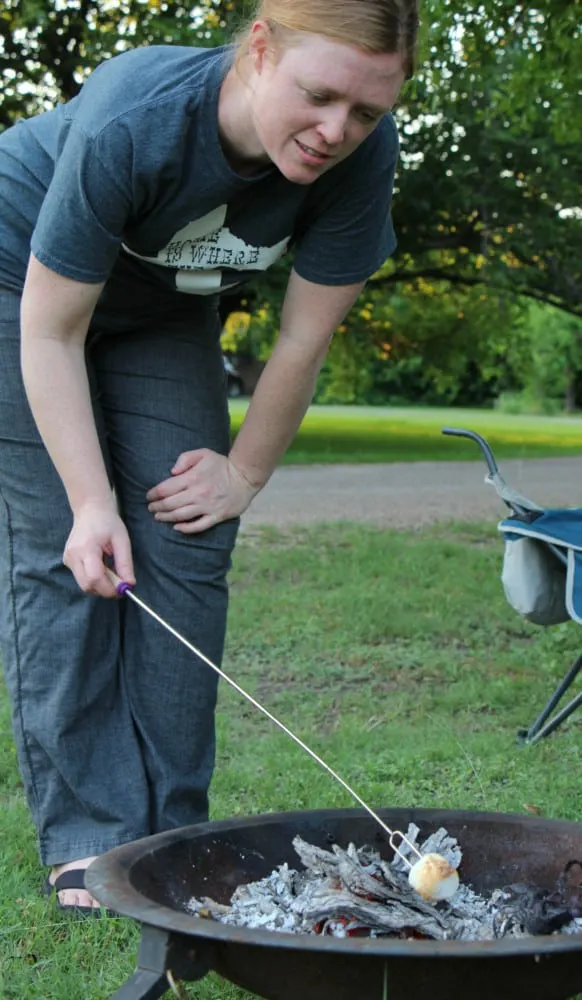 Big flames work, but you really have to be careful not to burn your marshmallow! Hold it above the flame, not right in it.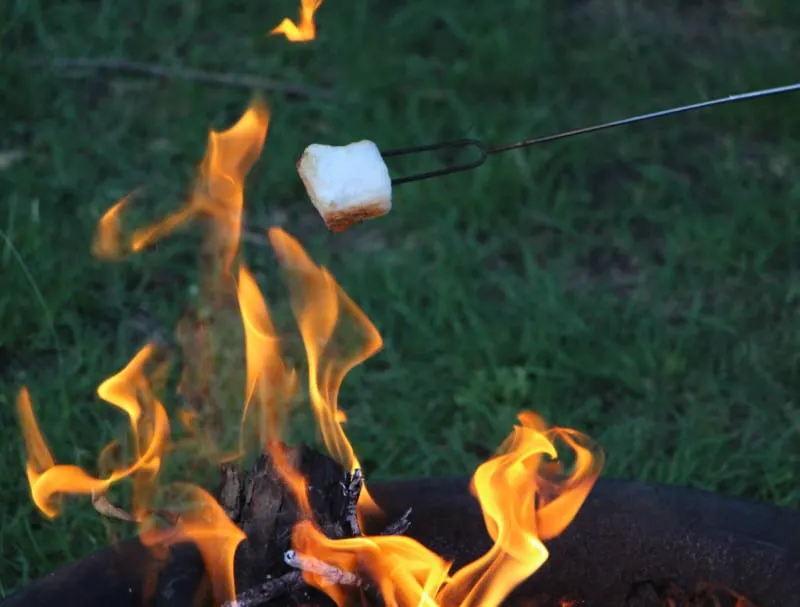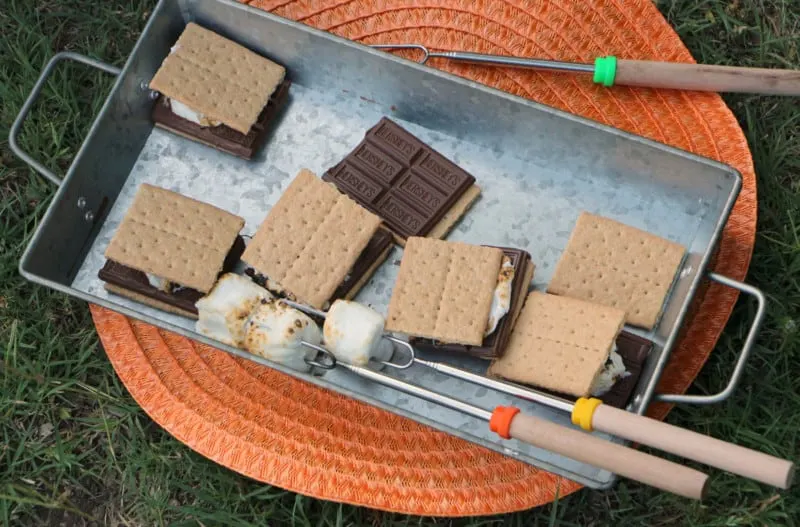 Have your graham crackers lined up in a pan or on a plate, place half of a chocolate bar on top, and that way they will be ready for the gooey marshmallow when it is roasted to perfection!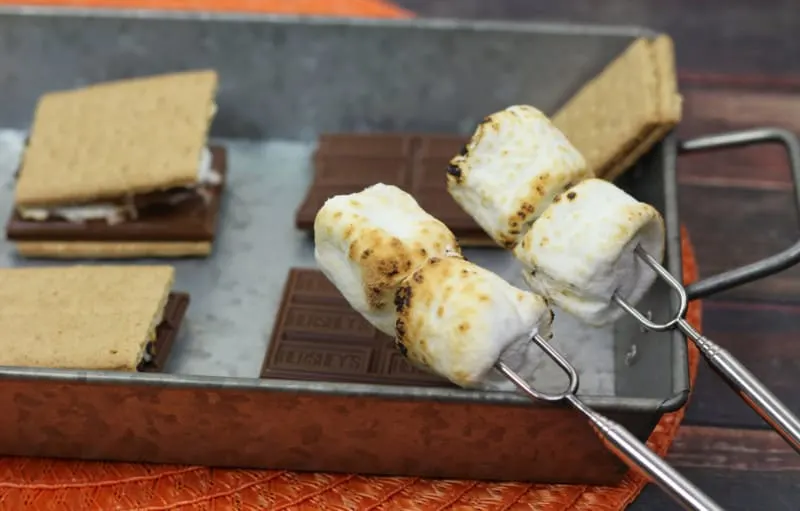 Any summer get together is perfect for s'mores!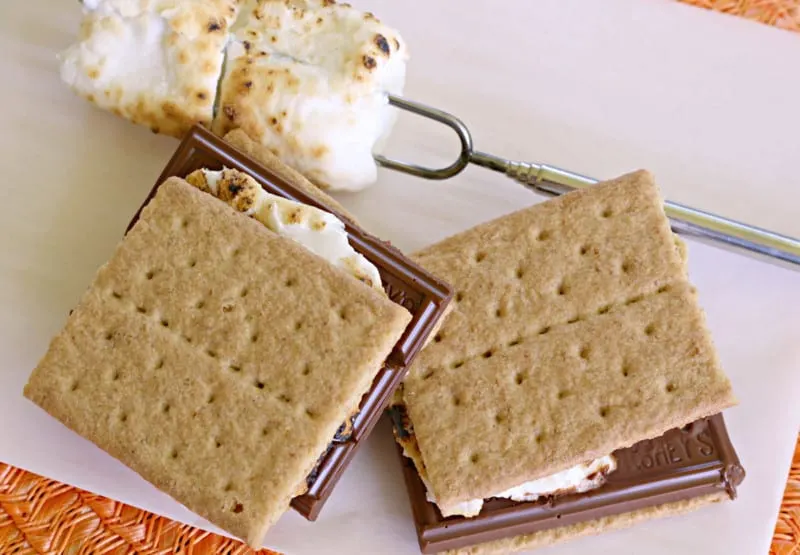 Make family backyard camping trips a fun family tradition! And by the time the whole family is ready to venture out on a real camping trip, everyone will be prepared!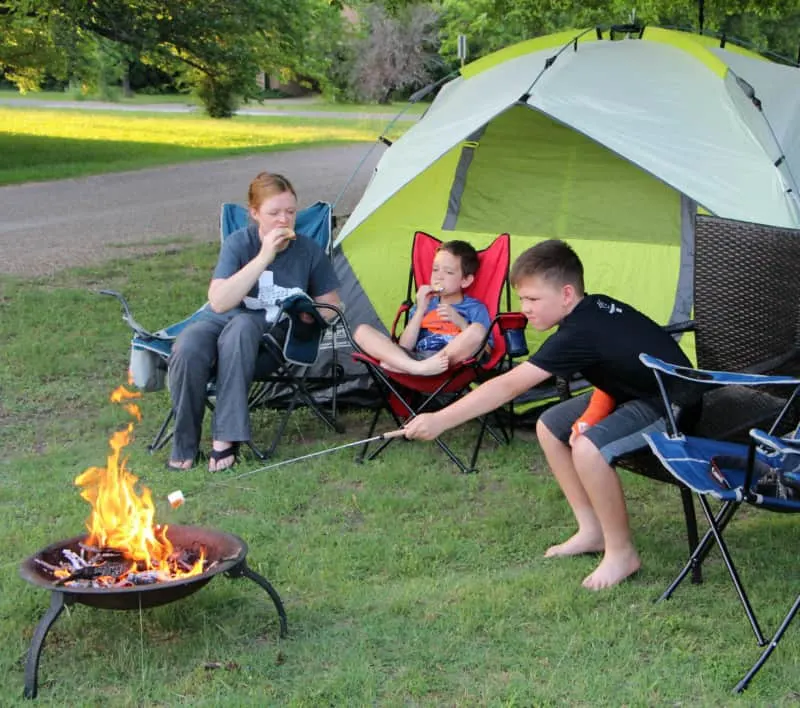 What else would you do to prepare your kids for a real camping adventure?
SaveSave