My basketball loving family loves March. College, professional, development league, and peewee basketball are life these days. We love a good basketball watching party, and this BBQ Rib Potato Salad is perfect! BBQ is perfect for just about any occasion, but a BBQ and Basketball watching party is perfection. I created an all-in-one bbq meal that is easy to make, especially with Curly's Baby Back Pork Ribs. Let me show you just how easy this recipe is to make for the big game!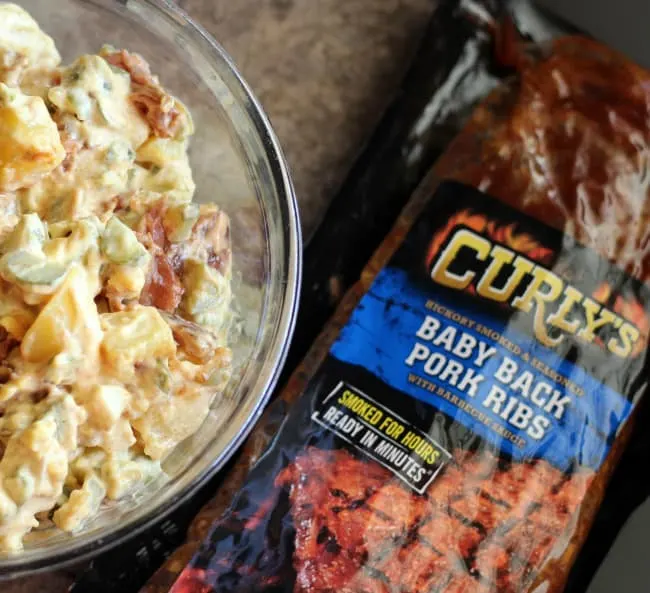 You may not think that these flavor combinations would work int he same bite, but trust me…they do!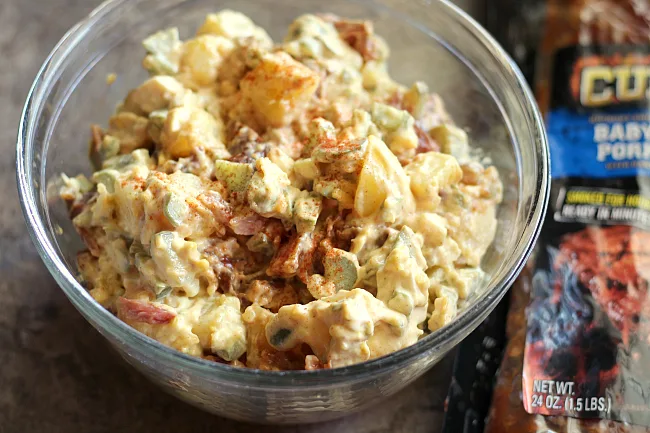 Curly's makes it easy because you just have to warm the ribs, either on the grill, in the oven, or even in the microwave.
I cooked all of my potatoes and eggs at the same time, in the Instant Pot, but you can boil them if you prefer.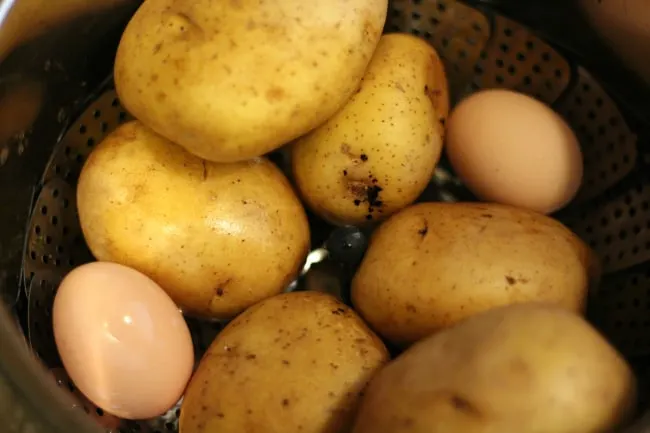 When ribs, potatoes, and eggs are all cooked, let them cool for a bit.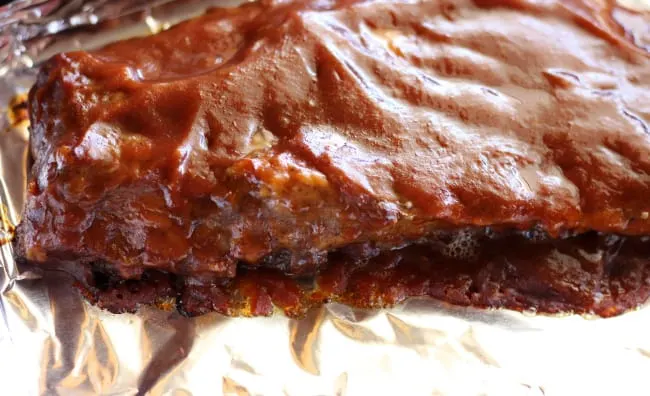 Chop pickles and get the mayo, mustard, onion flakes, salt, pepper, and paprika ready.
Chop hard boiled eggs, peel and cut potatoes in 1″ cubes, and using a sharp knife, carefully cut all meat off of rib bones.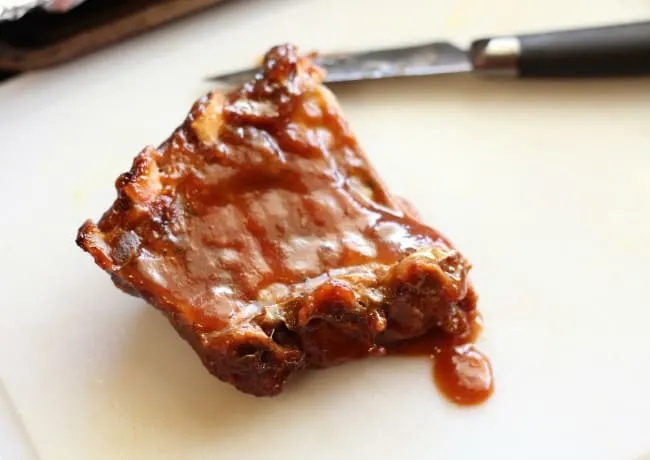 Combine pickles, mayo, mustard, onion flakes, salt, pepper, and paprika in a bowl. I like to add in a little bit of pickle juice to the mixture, but that is up to you. Fold in chopped eggs and half of the chopped potatoes.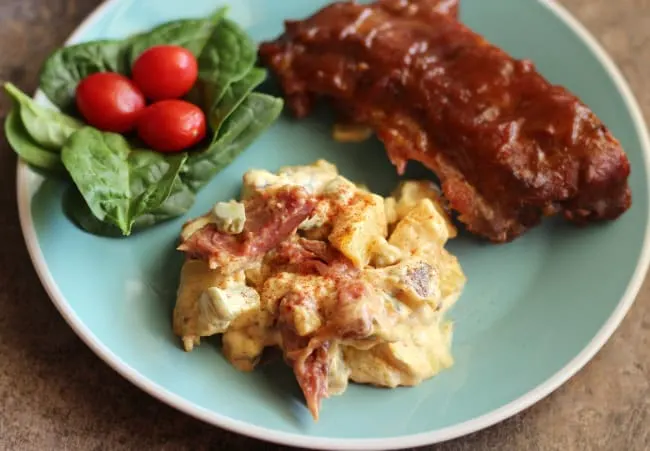 This meal is perfect! You can taste the bbq flavor, alongside all of the delicious goodness of potato salad.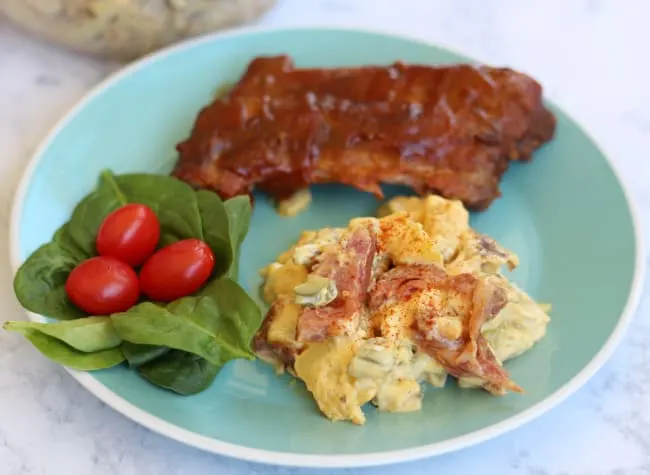 What is your favorite BBQ meal or side dish?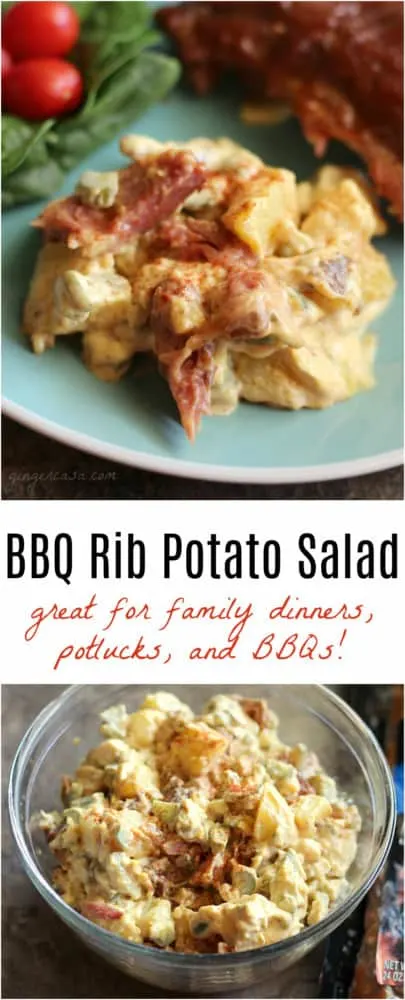 SaveSave
SaveSave
SaveSaveSaveSave
SaveSave
SaveSave
SaveSave
SaveSave
SaveSave
SaveSave
SaveSave
SaveSave