Big Mac Smash Tacos are a new, fun, delicious offering for a summer bbq or weeknight meal!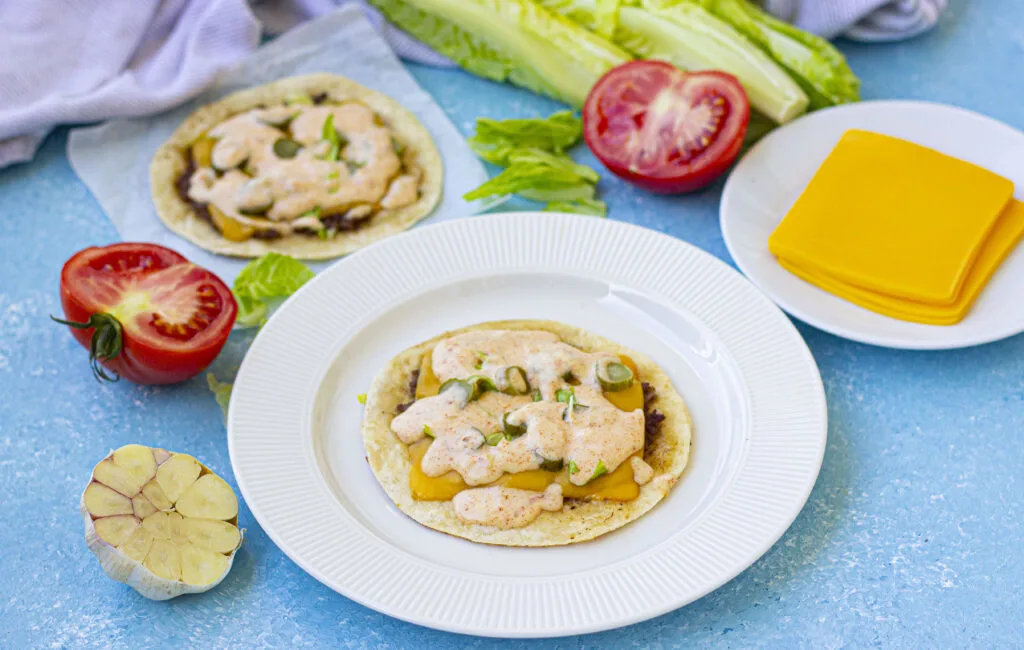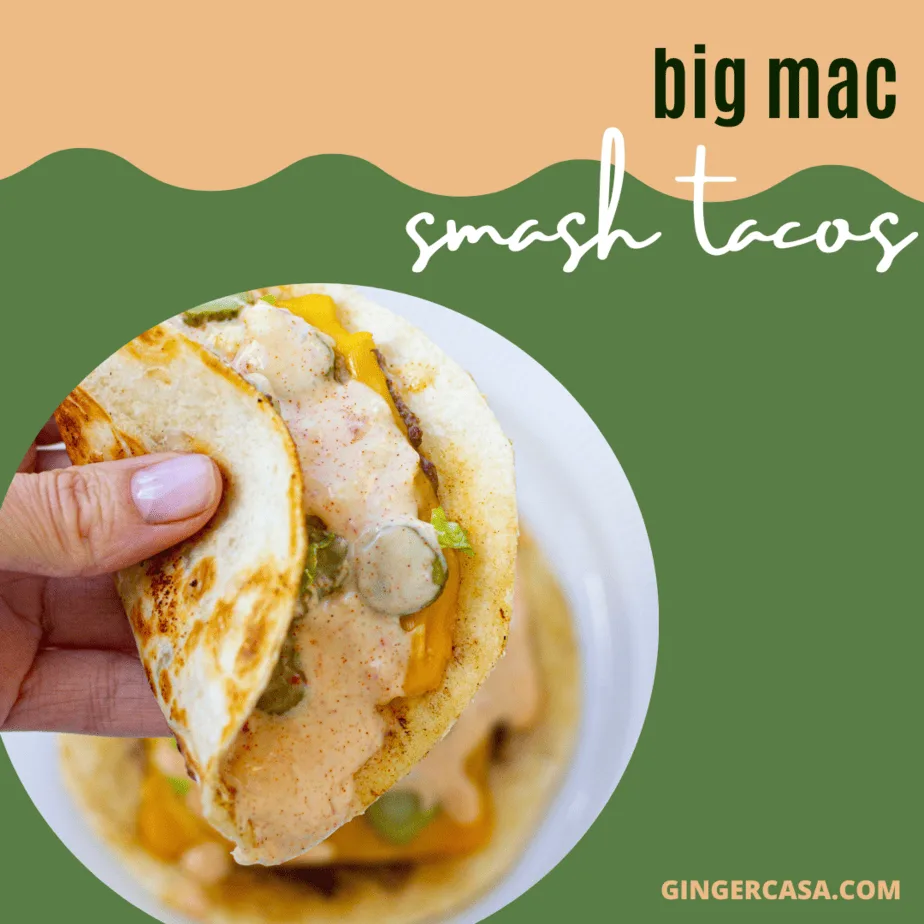 In the ever-evolving world of culinary experimentation, fusion dishes continue to capture the attention and taste buds of food enthusiasts. Popular first on TikTok, these Big Mac Smash Tacos combine the iconic Big Mac from McDonald's with the beloved Mexican street tacos. Brace yourself for an explosion of flavors!
The concept behind the Big Mac Smash Tacos is to blend the signature components of a Big Mac with the handheld convenience of a street taco. By deconstructing and reimagining the famous burger, we can create a one-of-a-kind dining experience that combines the best of both worlds.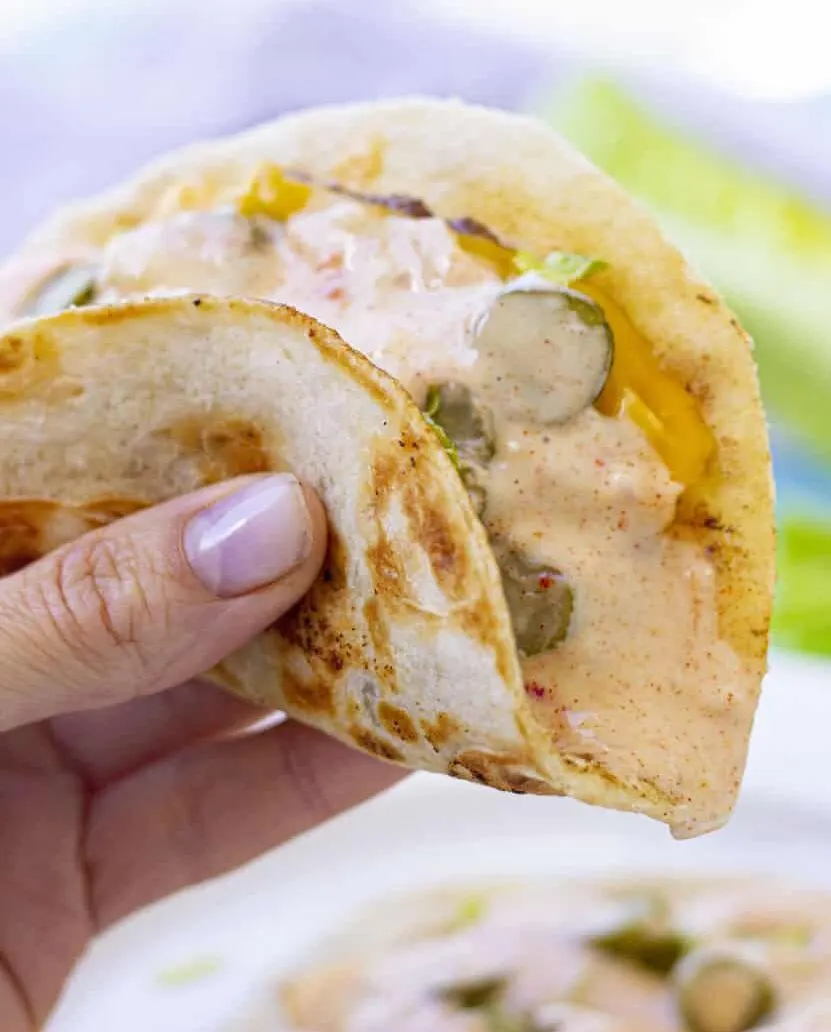 Before I go on, I want to share with you one of my absolute favorite recipes, especially helpful if you are doing Whole30 or are Paleo. I promise this recipe is super satisfying and delicious, no matter what diet you are on: Big Mac Casserole. There you will also find the recipe to her homemade special sauce that can be substituted easily for the sauce in these tacos!
Now, carrying on…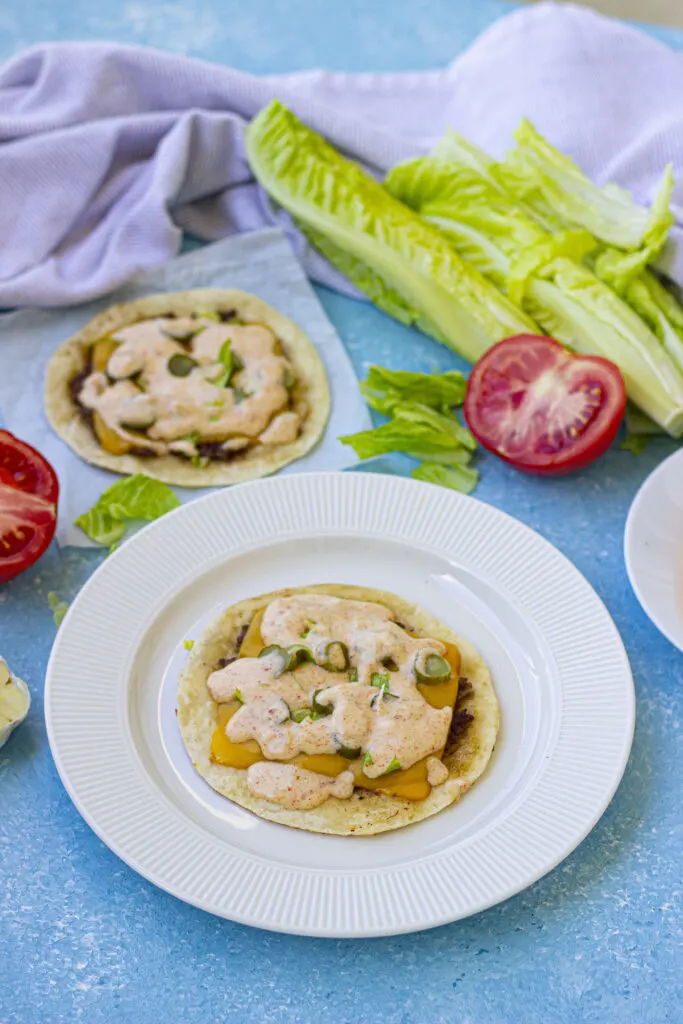 Anything goes with this recipe. You can use corn or flour tortillas, cheddar or American cheese, Romaine or iceberg lettuce. You can add tomatoes or not, extra pickles or not, even jalapeños or pico de gallo if you want to get spicy! AND, if you wanna go bold and mix this recipe up even more, try my street corn smash tacos!
If you want to make homemade french fries or air fryer tostones to go along with this meal, go ahead! Just make extra sauce for dipping…yum!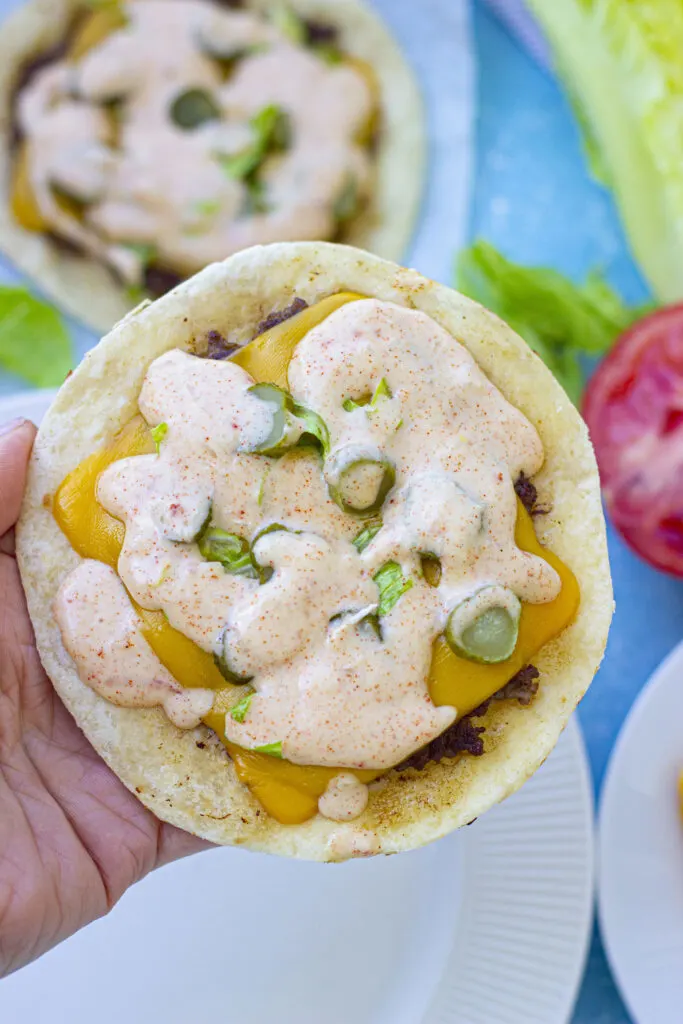 There is just something about folding over all of this yummy goodness and taking a big bite!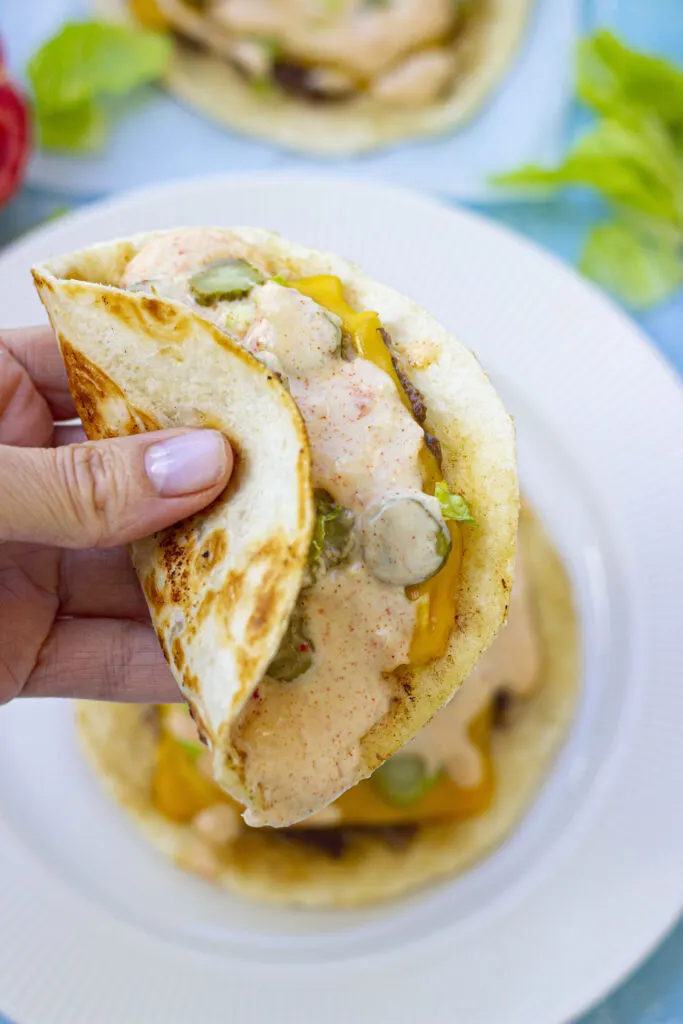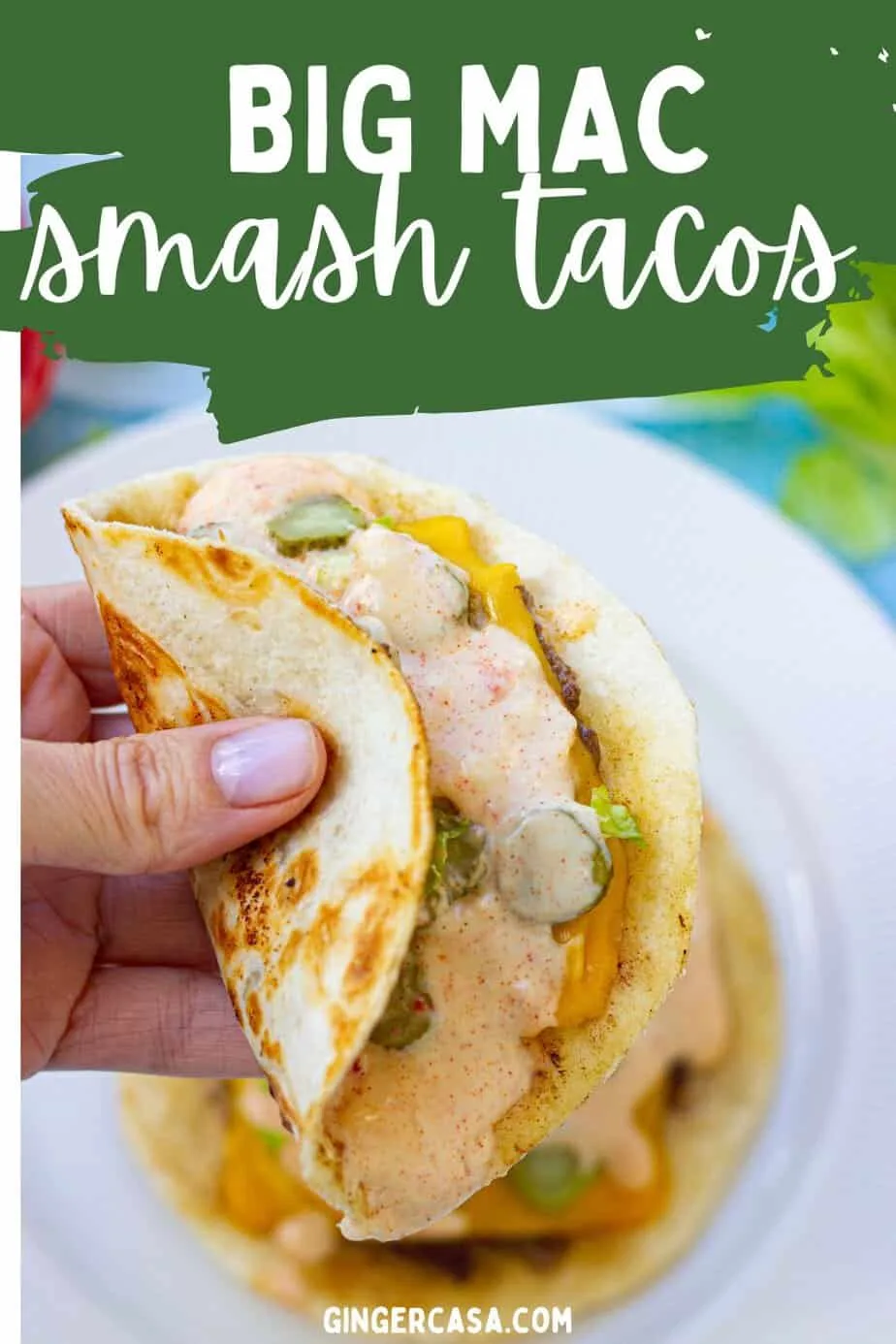 What will you add to your Big Mac Smash Tacos?