Street Corn Smash Tacos
When I made the recipe for Crockpot Mexican Street Corn Dip, this recipe for Big Mac Smash Tacos was going crazy. It was quite obvious, then, to make these amazing street corn tacos! It is quite simple, really, and the combination of flavors is unique and scrumptious!
The recipe is quite simple. You just need a pound of hamburger meat and 6 corn or flour street tacos. Some advise the higher fat content of the meat, the better, but that can get greasy and messy. It is totally up to you! I used 80/20 for this recipe.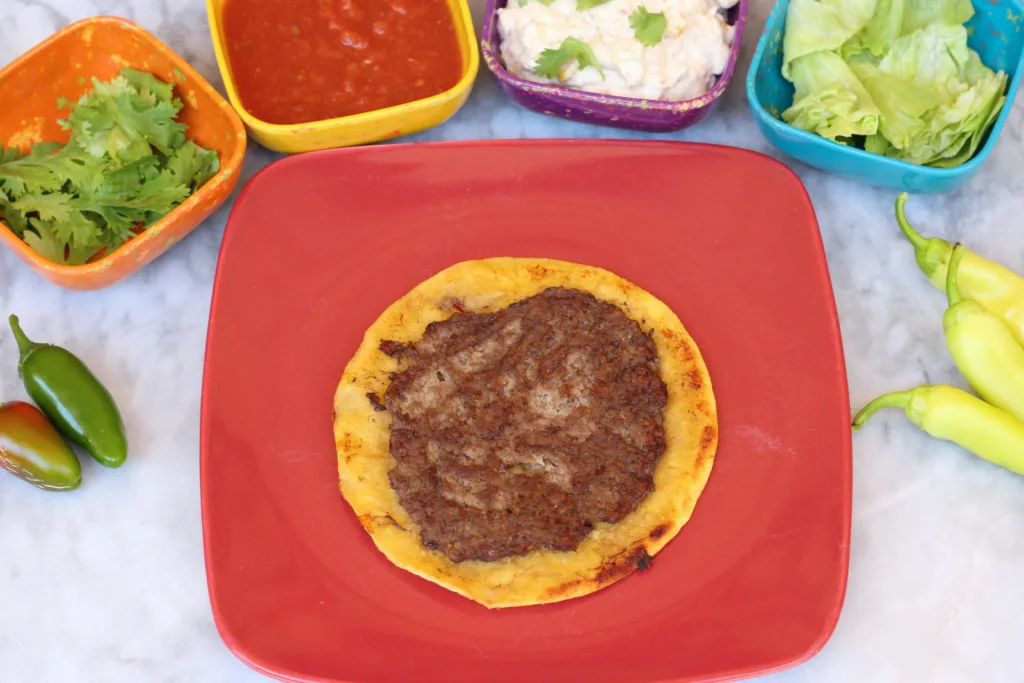 Once your tacos are cooked, it is time to assemble them. This is where you can go crazy! Add salsa, jalapeño peppers, lettuce, cilantro, anything you would put on a taco. But don't forget the Mexican Street Corn Dip and extra Tajin!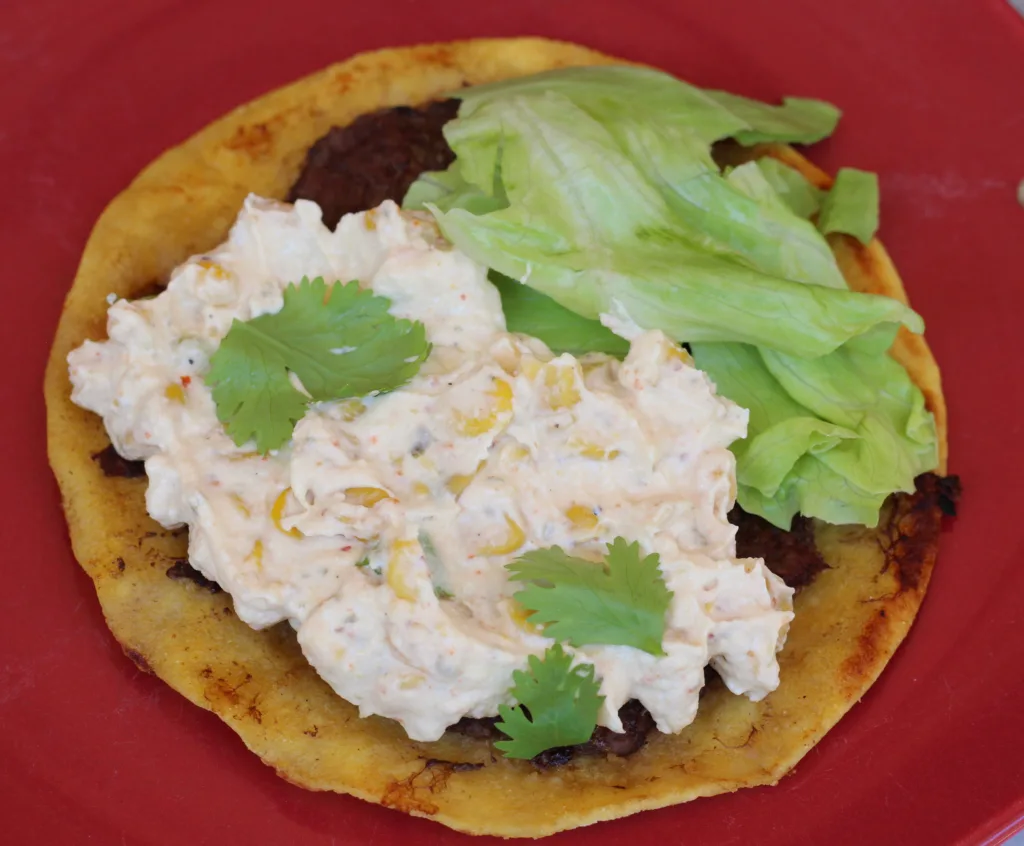 This is great change up recipe for your ordinary Taco Tuesday night. Serve with my 15 minute Instant Pot Mexican Rice or just extra tortilla chips and Mexican street corn dip and salsa!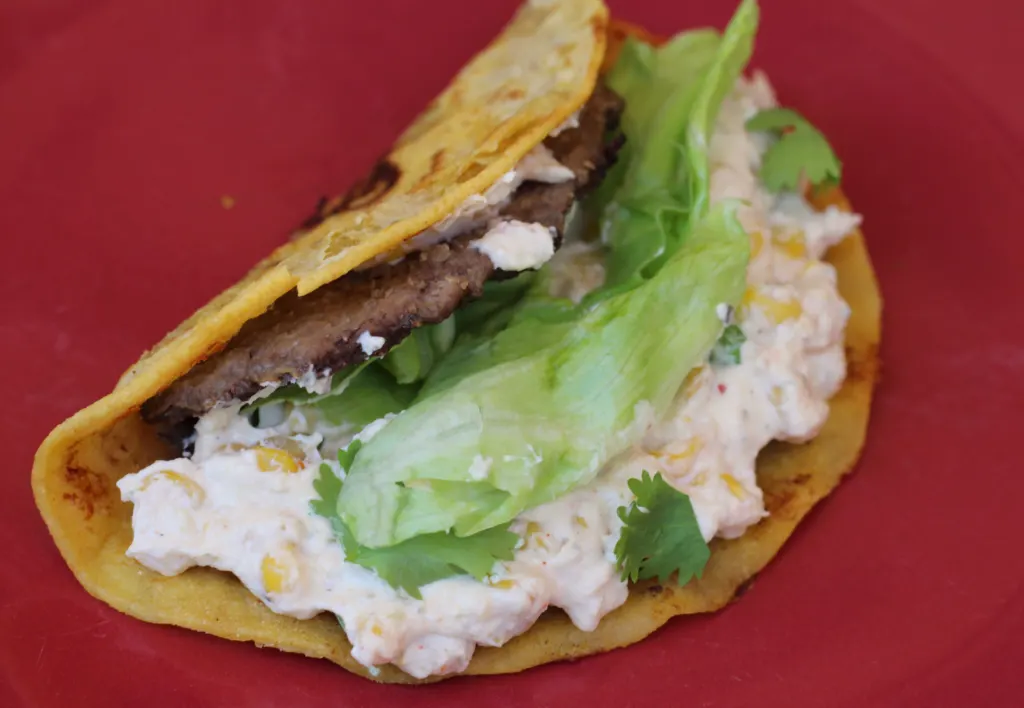 My family loves loves loves smash burgers, so smash tacos seems like a very obvious choice. And my favorite part is that there aren't little taco meat crumbles that fall out of these tacos! And the street corn dip is a terrific "glue" to hold it all together!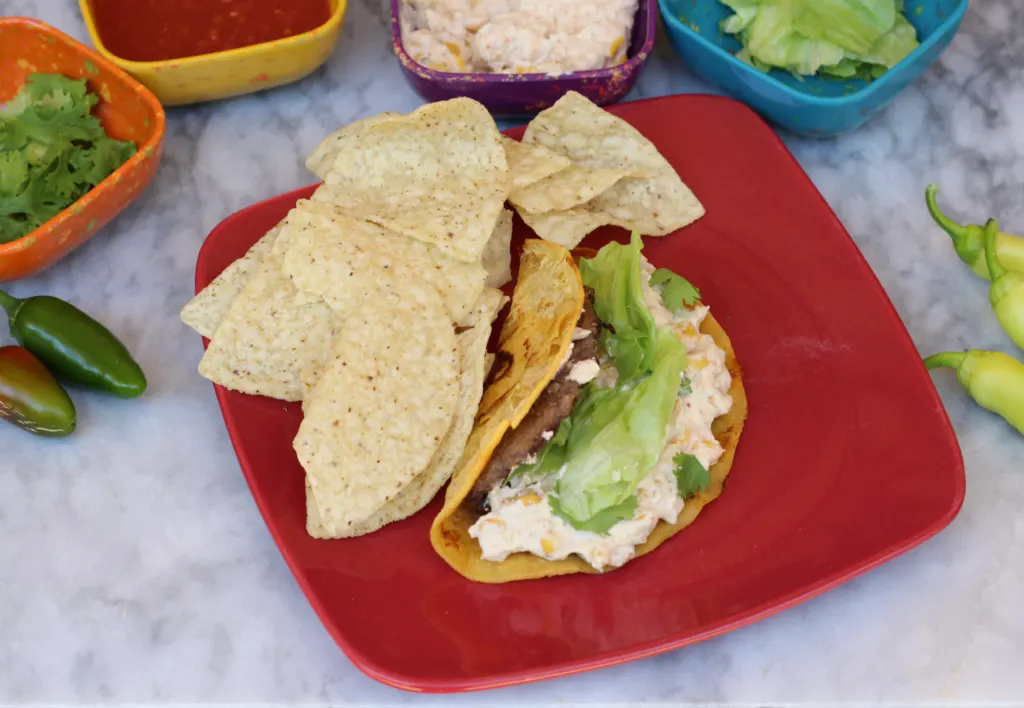 If you love tacos, which, why else would you be here if you didn't… you must try these Boom Boom Shrimp Tacos!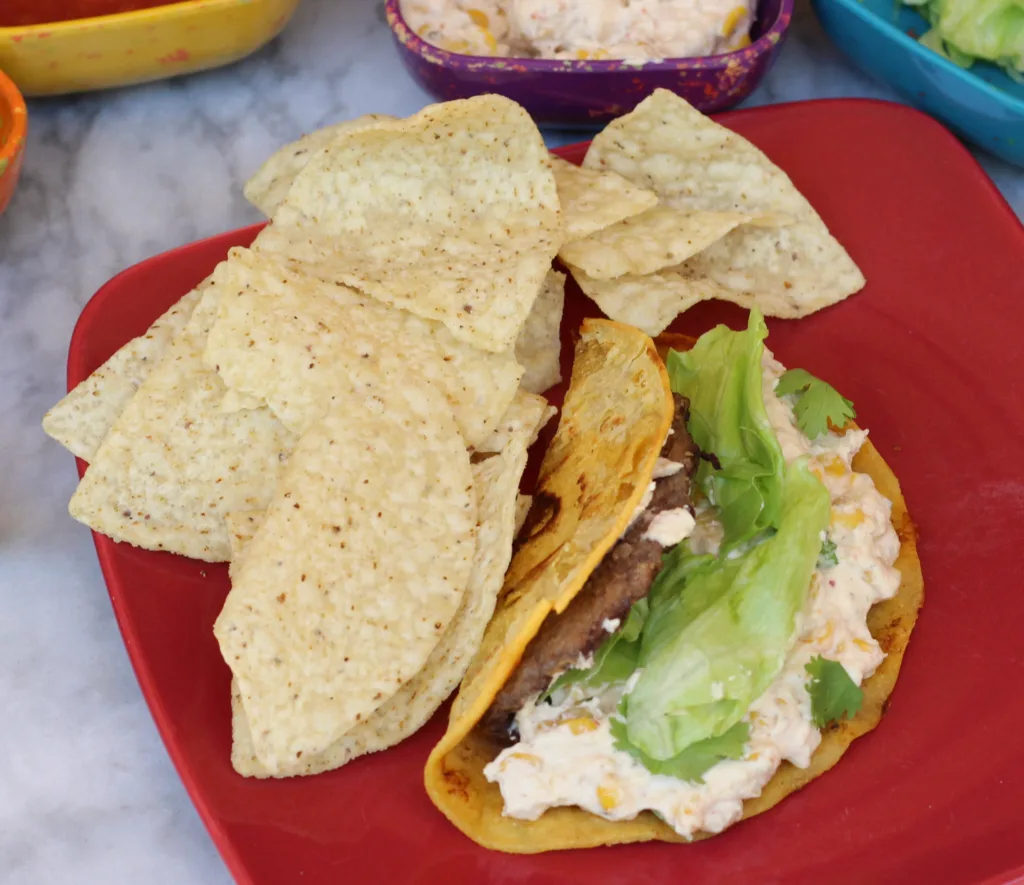 Will you serve up these Street Corn Smash Tacos for Taco Tuesday??