As you may have guessed, I use my air fryer often. A few times a week. Sometimes daily. Sometimes multiple times a day. Then we got a range with an air fryer component and that was so awesome. I love to cook meals for the whole family in it! Then, for Christmas, our 9 year old wanted to spend his money to purchase a new, larger air fryer for the counter because he knew my old countertop air fryer had seen better days. He is a super saver and I was so touched that he wanted to buy me an air fryer…and a really good one, at that!!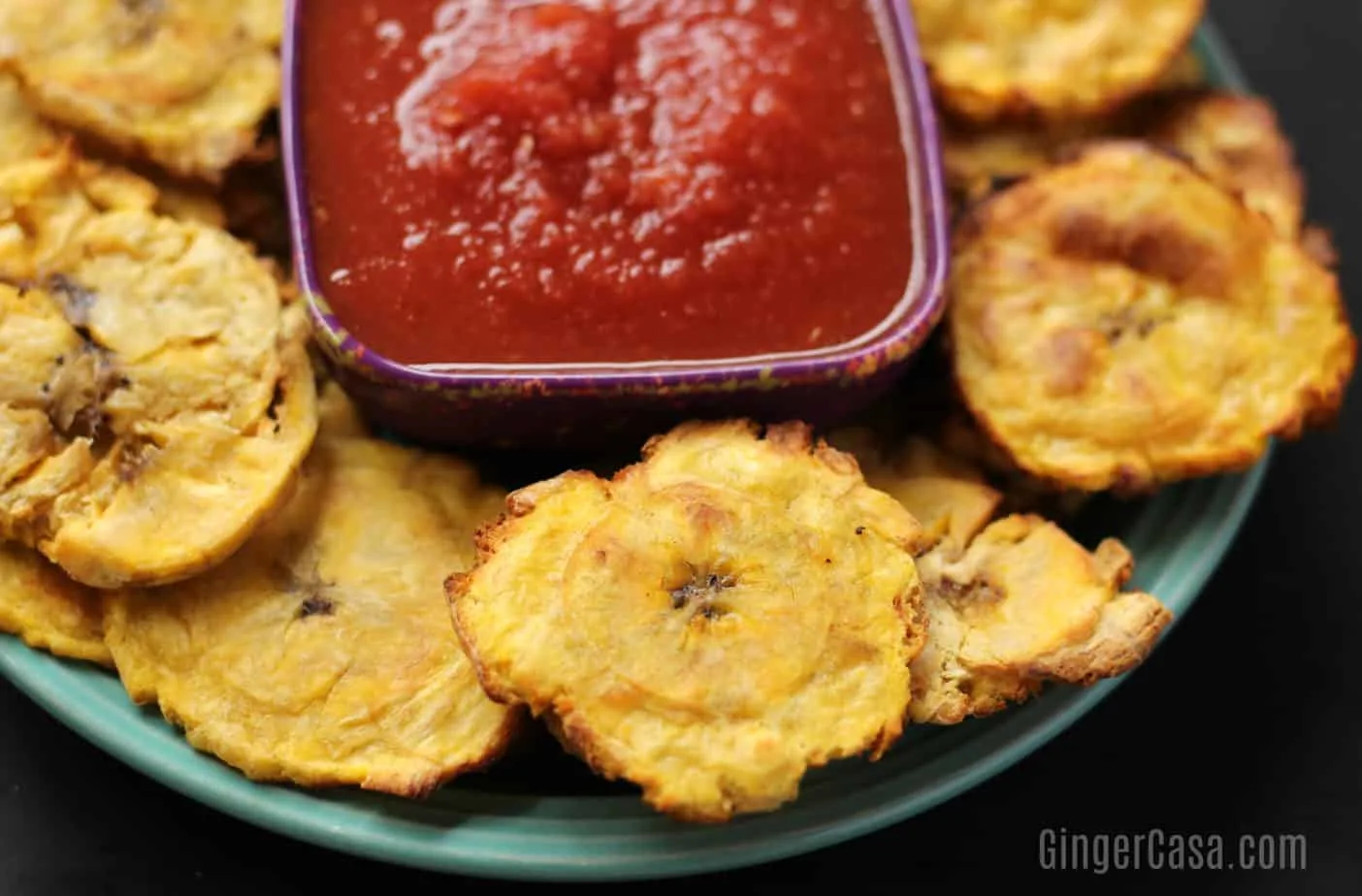 I decided to do another round of Whole30 this year, just as we did last year around the same time. The move, holidays, and stress really took their toll on our eating habits. So we started a Whole30 but I found something I had not discovered the last go round….tostones.
How do you pronounce tostones?
Now, for awhile I was pronouncing them "toe-stones" but then my Latina sisters-in-law had to let me know that they're really pronounced "tow·stow·neiz." (Google it, you'll get to hear an example to make it easier.) So where have these delicious things been my entire life? I'm not sure, but I do know I've eaten more plantains in the past month than I ever dreamed I would prior to Whole30! But they're not going away from my regular diet, not at all! They are here to stay!
What are tostones?
"Tostones are twice-fried plantain slices commonly found in Latin American cuisine and Caribbean cuisine. Most commonly known as tostones, they are also known as tachinos or chatinos, platano frito or verde frito, platano frito, bananes pesées, patacones and, sometimes, patacón pisao in Colombia." Whatever you call them, even if you want to call them "toe-stones," go ahead. Just make them and eat them because I promise you, you will love them! If you have had plantain chips from a bag and you like them (or even if you don't,) trust me…air fryer tostones are SO much better!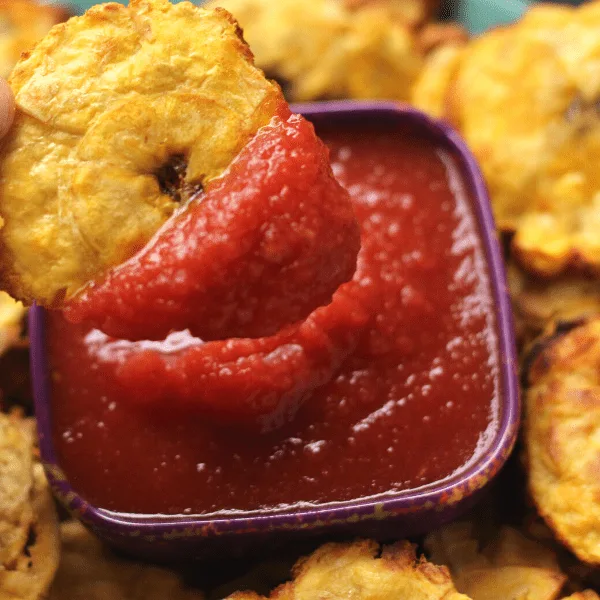 How do you eat tostones?
I like to eat tostones as a side dish or a "chip" to get salsa or guacamole to my mouth without the need for a corn chip, but you can also eat them as a "bun" for sliders and really, whatever you can dream, you can do with these yummy food!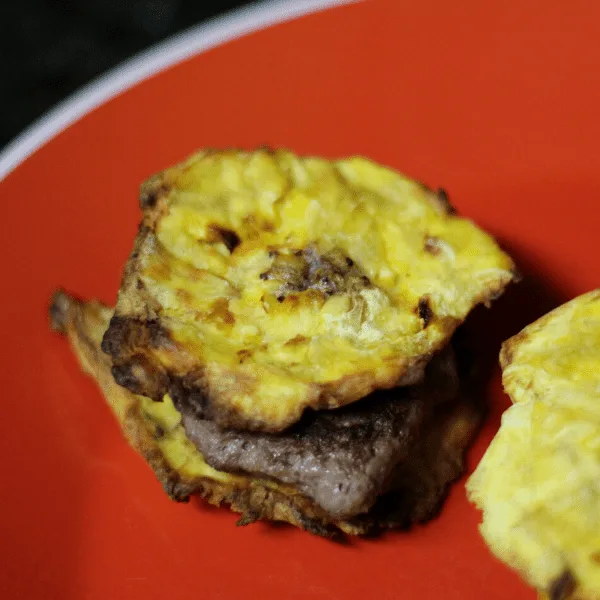 I first fried my tostones, which is how they are usually made. Those were really, really good, but it was a long process and even if I used a "healthier" oil, I still felt they were probably not the best for me. Plus, the healthy oil is pricey. So, air fryer tostones are cheaper to make…and you won't get splattered with hot oil!
I then tried baking my tostones, and that worked, but they were incredibly dry and they never browned evenly.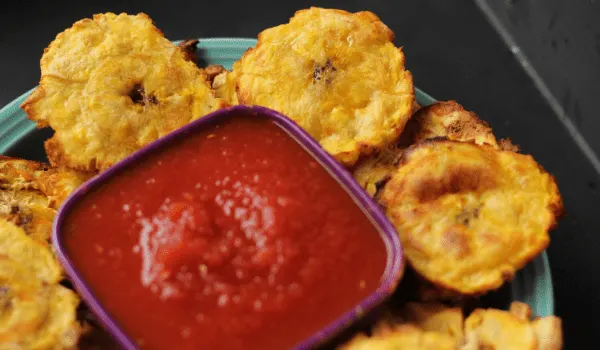 How do you make air fryer tostones?
Today, on the last day of this round of Whole30, I perfected the tostone. I made these incredibly gorgeous, delicious air fryer tostones and I knew I had to share the recipe! They are PERFECTION!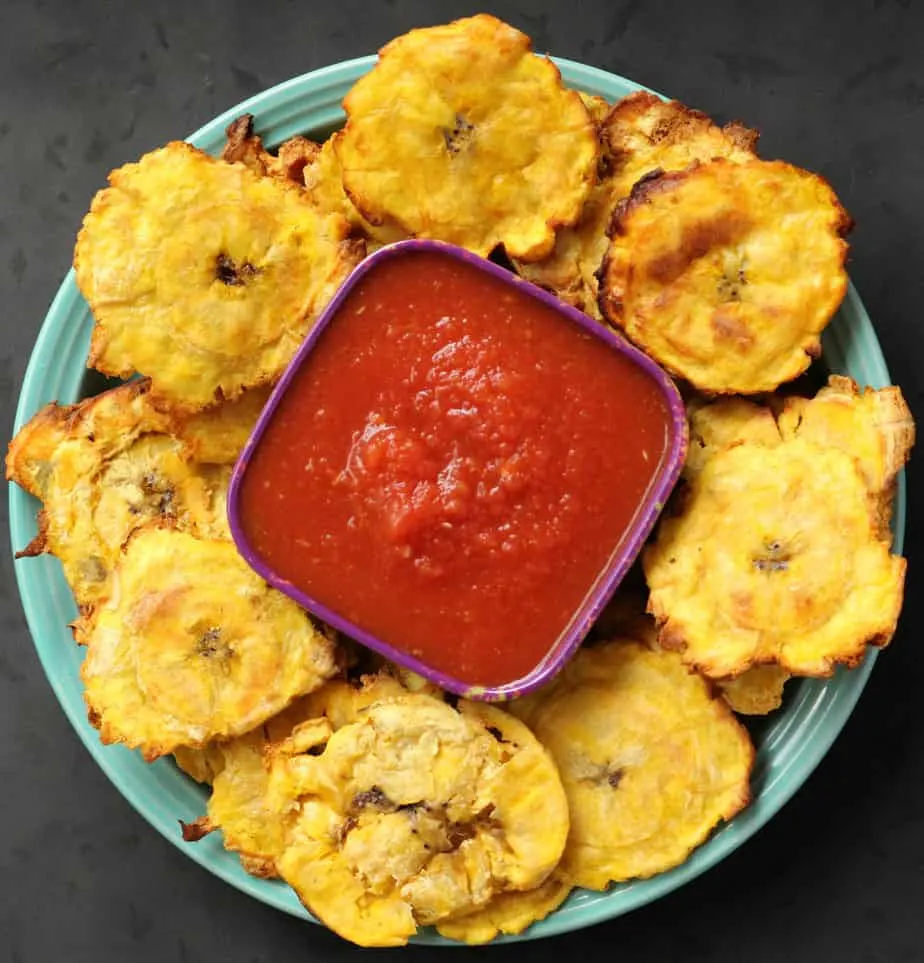 *Note, when I first wrote this post, I indicated that green plantains worked needed. However, after making hundreds of these, I realize that green plantains made for harder tostones, while the softer, yellowish (not all the way yellow/black) plantains make the easiest to squish and air fry and are easier on your teeth! It takes some experimenting, but you will find the right color of plantains that you like best!
Try these Whole30 Meatballs and Gravy over Riced Veggies and chicharrones recipe!