My family loves breakfast! My boys have eaten so many breakfast burritos, omelettes, and pancakes this year, so I wanted to cook up a delicious breakfast meal that was different, but quick and easy. Enter french fries as the star of this recipe! I used Grown In Idaho Hand Cut Fries and they really provided a yummy crispy base for my breakfast creation!
I picked up Grown In Idaho Hand-Cut Style Fries and Super Crispy Crinkle Cut Fries at Kroger, in the frozen foods aisle. Grown In Idaho french fries are 100% grown in Idaho potatoes with superior taste and quality straight from the farm. Food tastes best when it's made with real, quality, ingredients and Grown In Idaho is just that!
I love to make bacon in the oven, so after I popped the fries into the oven, I prepared the bacon and put them in together. I kept a close eye on the bacon because I didn't want it to burn, but everything turned out just like I like it…crispy and perfect!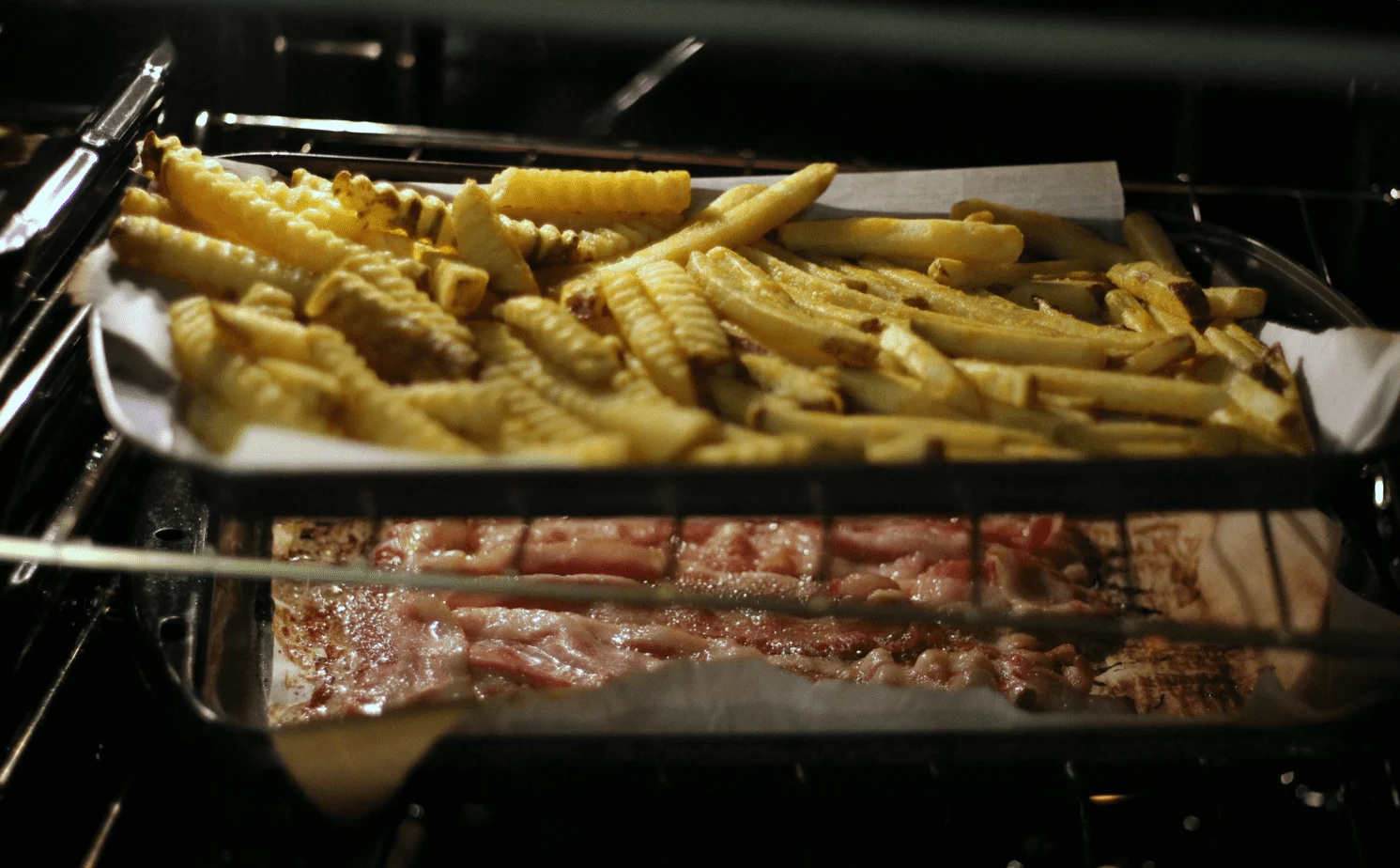 I set up our brunch as a "create your own" style, where we could all create just what we wanted for our breakfast fries. The choices included sausage and scrambled eggs, bacon, shredded cheddar cheese, two different kinds of Grown In Idaho french fries, salsa, and if you wanted to wrap it all up together in a yummy burrito, tortillas!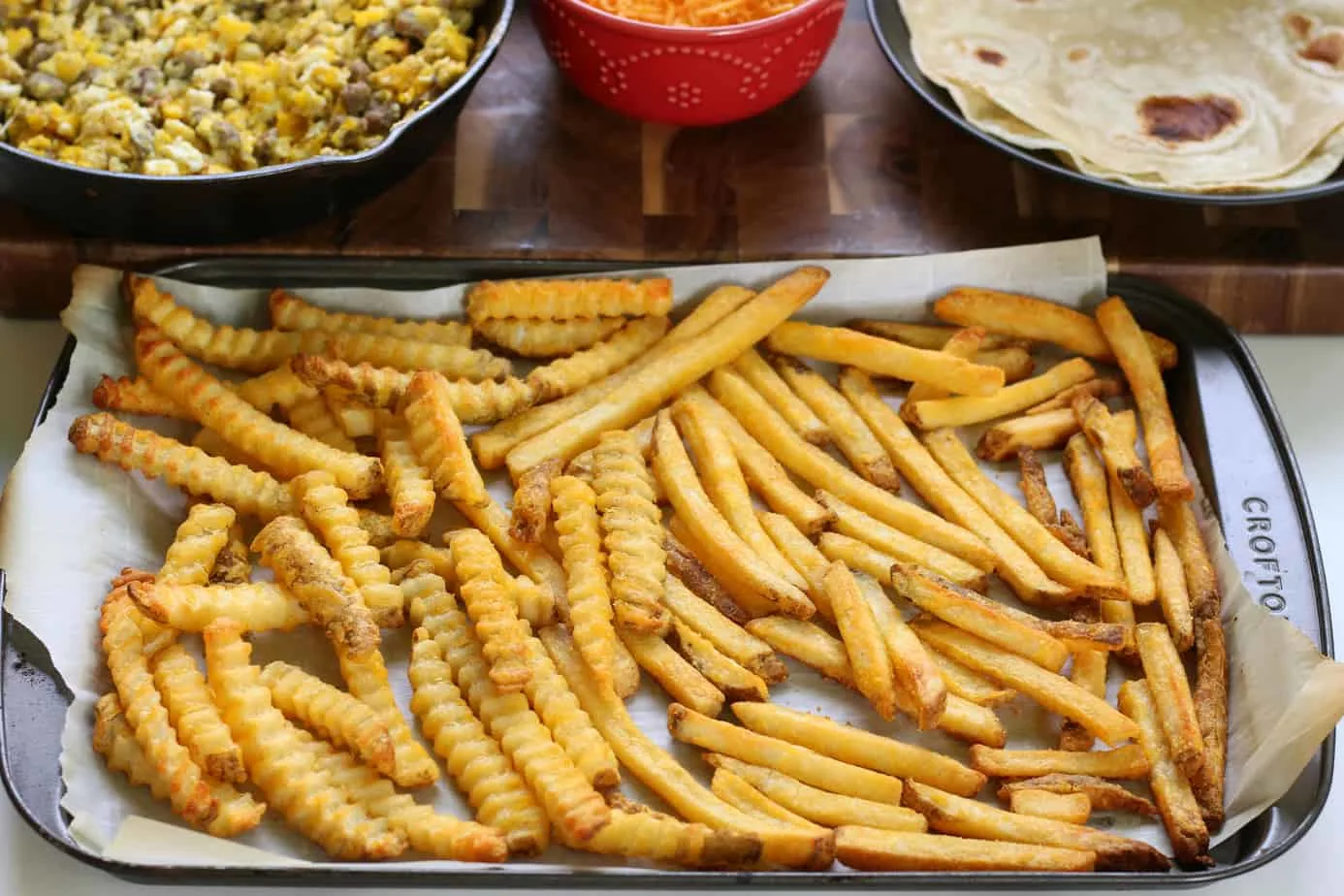 The crispy fries made a delicious bottom layer!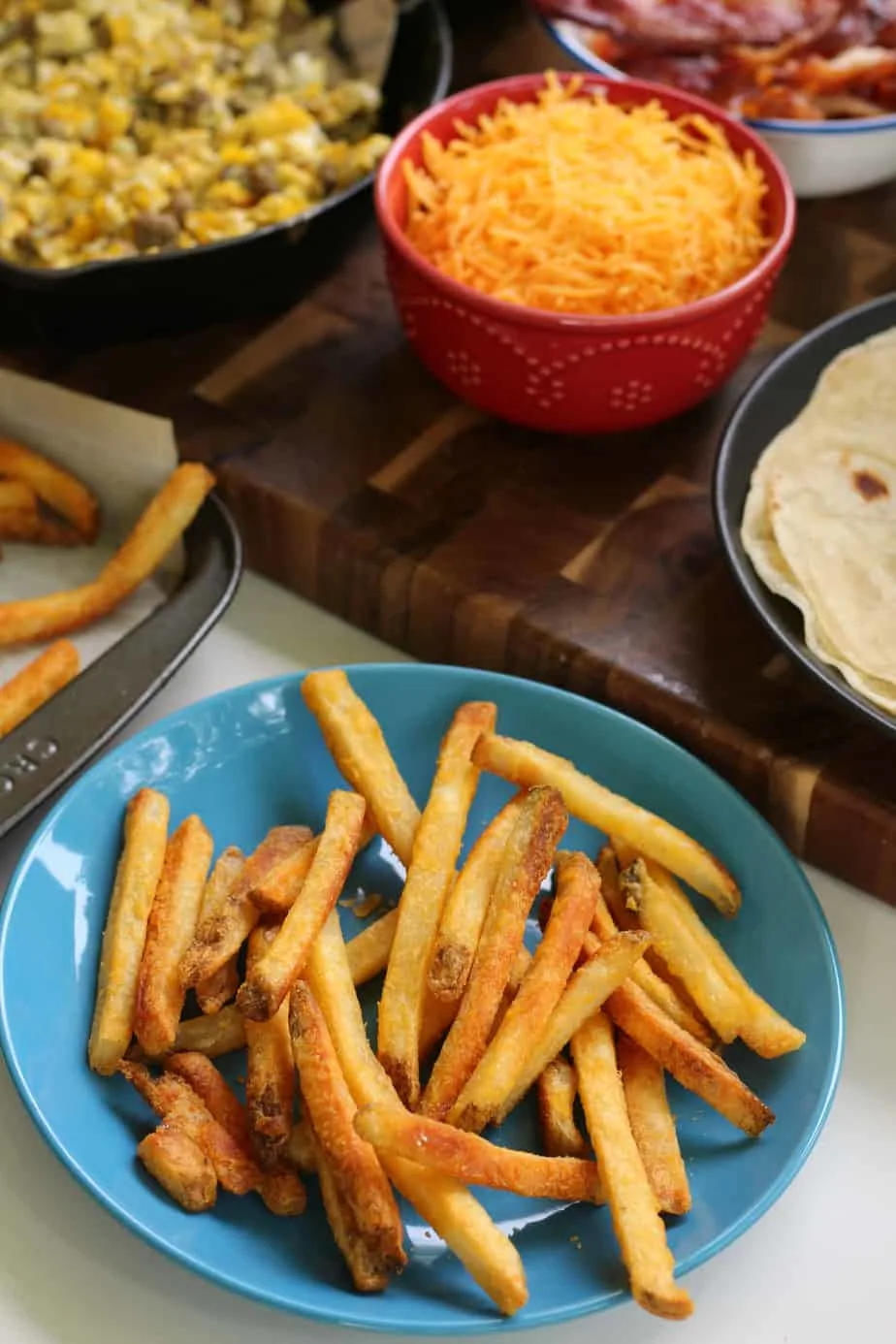 Pop in the microwave or oven for a few seconds to get the cheese melted, or use quest, but either way, you will probably need a fork for this delicious breakfast creation!
Breakfast Fries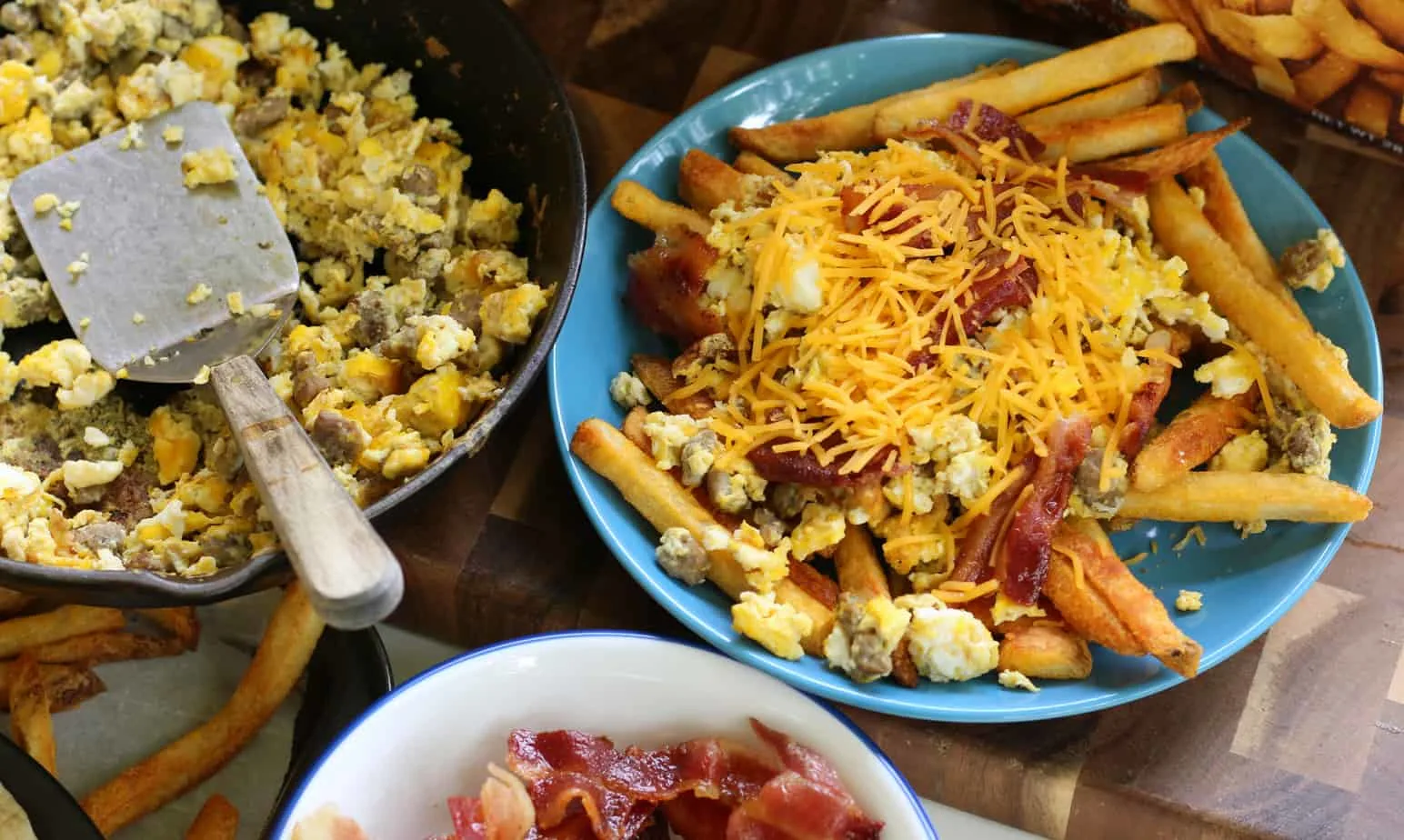 Check out my other breakfast recipes! Another great recipe is this Tater Tot Breakfast Casserole!