If you are an avid Marvel collector or simply saw Captain Marvel in the theater and LOVED it, you do not want to miss the Captain Marvel official steelbook. Hubby was able to see it in the theater and he absolutely loved it!
About Captain Marvel:
This sci-fi action film was directed by Anna Boden and Ryan Fleck. Brie Larson plays Carol Danvers, an Air Force pilot who experiences a freak accident that somehow gives her alien superpowers, making her Captain Marvel. She joins forces with Nick Fury, played by Samuel L. Jackson, and together they work to save the planet from a looming war between aliens races. It is jam packed with intense scenes and entertainment.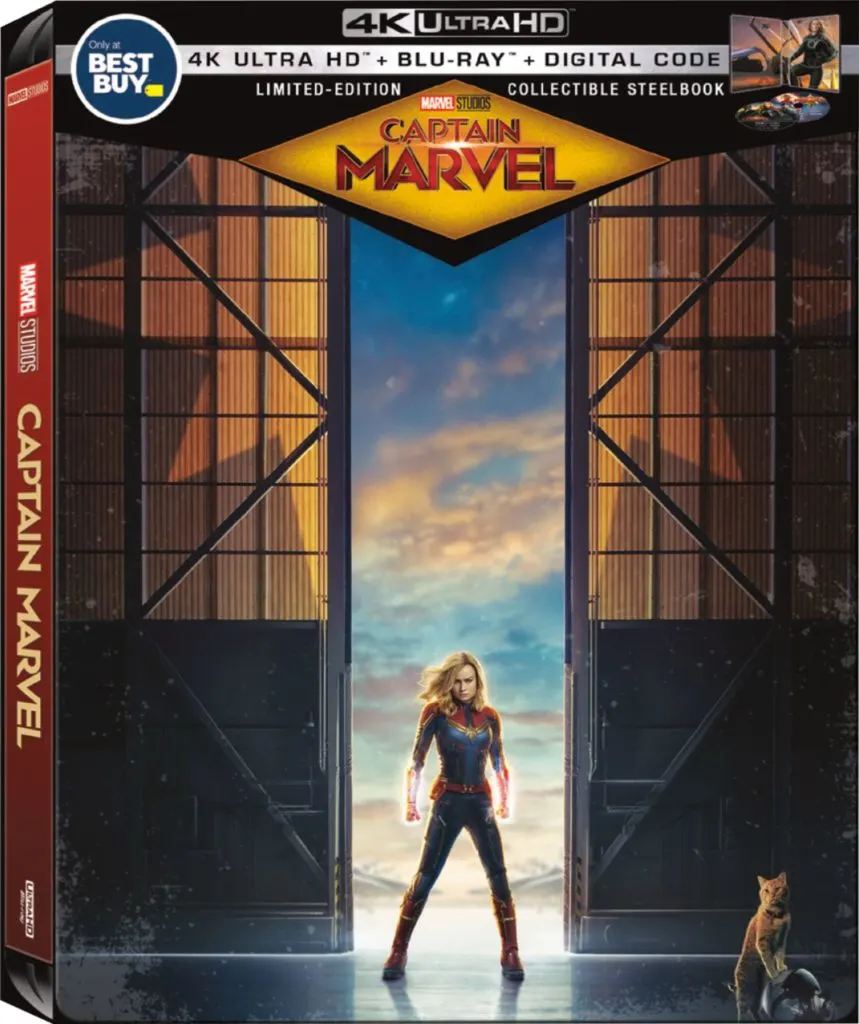 What is a Steelbook?
A Steelbook is a limited edition of a Blu-ray that comes in a metal case. It comes with classic or special artwork. The metal case is both a collector's item and a durable way of storing the disks.
Great Gift!
With Father's Day on Sunday, the Captain Marvel Steelbook would make a great gift! They are limited, so make sure to grab yours while it is still available. The Marvel Steelbooks make a great gift for any Marvel superfan. Leave the plastic wrap on for ultimate collector status, or just enjoy the DVD and the artwork inside the case.
Do you have any steelbooks? Is this one on your want list?
Need another Captain Marvel gift idea? Check out this Captain America easy to make soap!