I have partnered with Portrait Innovations to bring you this post about Christmas cards and pictures! All opinions are mine.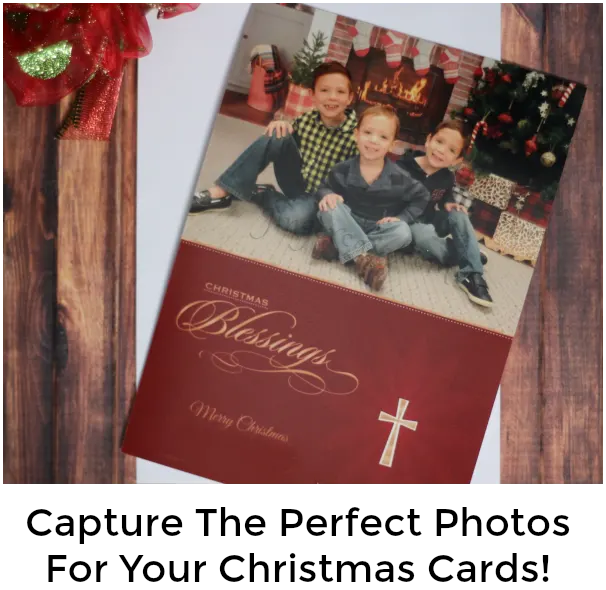 I always envision sending the perfect Christmas cards and Christmas pictures out to friends and family in a timely manner, each and every year. Truth is, life gets busy around the holidays and who has time for sending holiday cards? First, you have to select the perfect coordinating clothes. Then, you have to have willing participants, which with kids, is the most difficult part! If you are taking the pictures yourself, you will need a few incentives to get the kids to smile. Add in the difficulty of finding the perfect backdrop with the perfect lighting….and if you are like me, want to throw up your hands and say "forget it!" I will let you in on a little secret though…..we had the boys' Christmas pictures taken yesterday and within two hours, we had their printed photos and Christmas cards in hand.
This was our second visit to Portrait Innovations, and they were as professional and personable as the last time. I just stood there and watched as the photographer made my kids smile, pose, and look super adorable in front of the different backgrounds. She changed the backgrounds a few times, they had one wardrobe change, and the pictures turned out SO beautiful. She took the time to explain all of the different packages and add ons, and went through all of the poses with us and gave us time to select our favorites.
She snapped this adorable picture of the boys looking at a Christmas book together: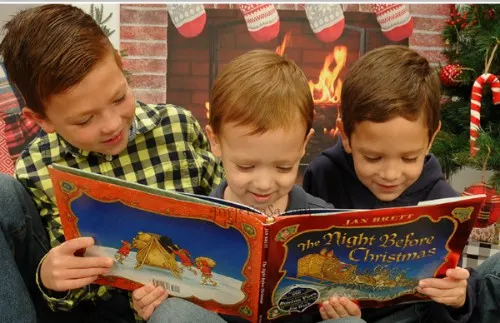 We decided on this pose for our Christmas card. I mean, really, how perfect is this?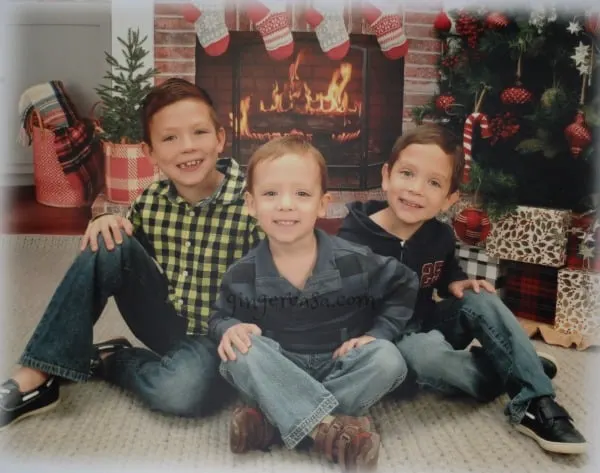 Three smiling boys with little effort from me. They printed the cards plus the photos in our photo package and they were ready in 15 minutes!
We also got a CD of our purchased poses and have access to them online and on the Portrait Innovations app, as well, so we are able to order more pictures and gifts like ornaments and mugs, too.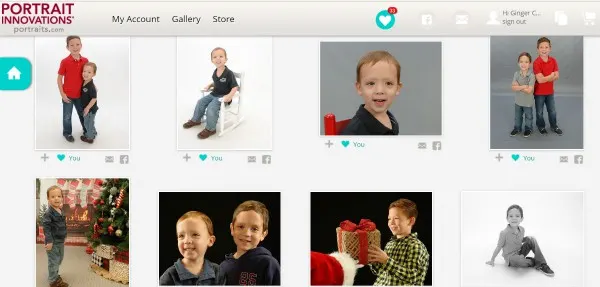 We got a few holiday poses, but also an individual of all three boys as an alternative to school pictures, which I do not like to buy because you just never know what they will look like until you pay for them and get them.
Portrait Innovations has so many options, they are sure to have the perfect portrait package that suits you needs and budget. Take advantage of this awesome deal through December 11th: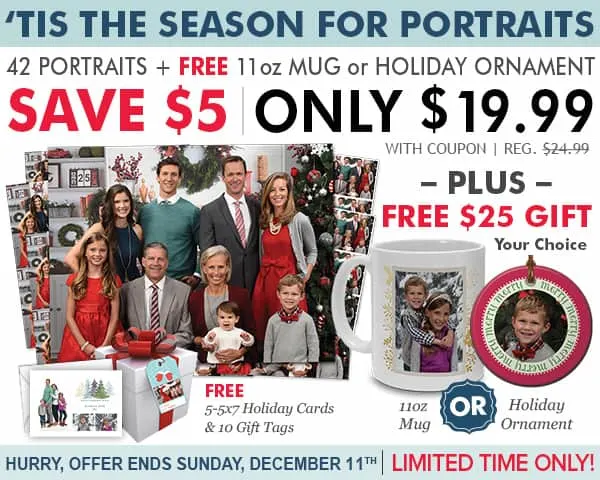 Have you taken you Christmas pictures yet?