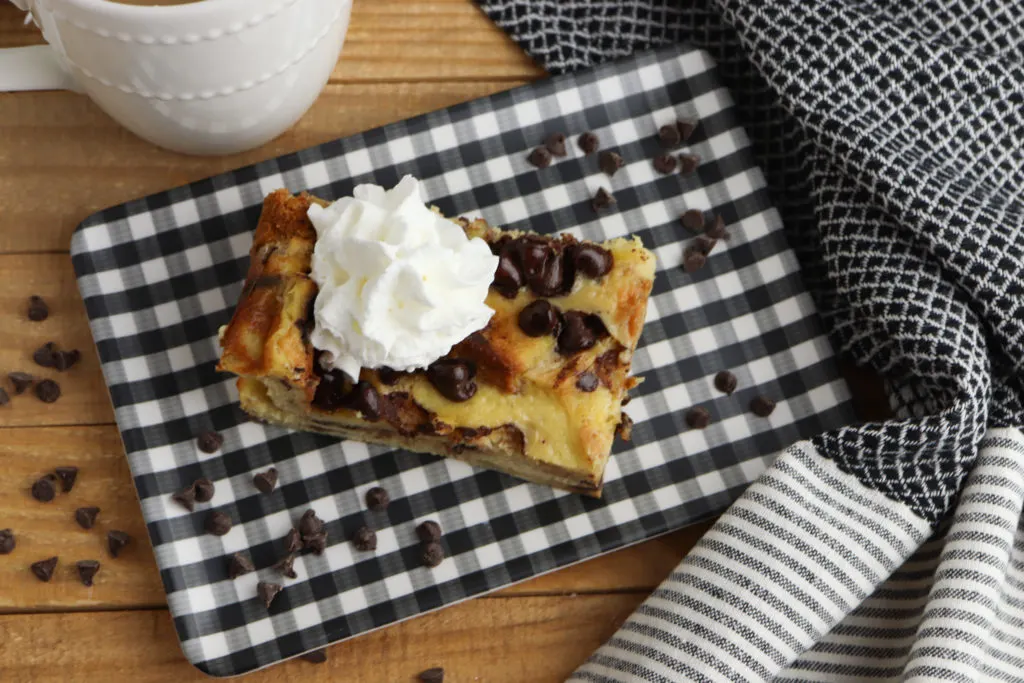 Chocolate Chip French Toast Casserole
Make ahead breakfasts are something that I, as a busy mom who does not like to wake up early, can get behind. Spend a few minutes preparing this chocolate chip french toast casserole the night before and pull it out and cook it in the morning! The whole family will love it!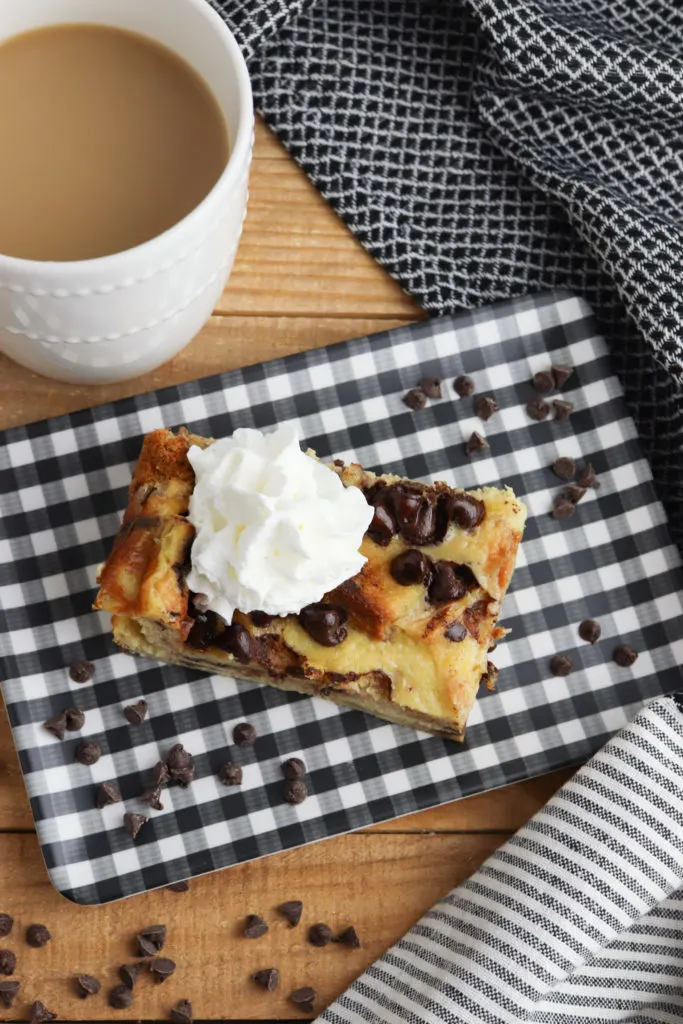 I love that this recipe uses chocolate chip brioche bread, but if you are not able to find it, brioche or croissant bread works well, just mix and top with chocolate chips!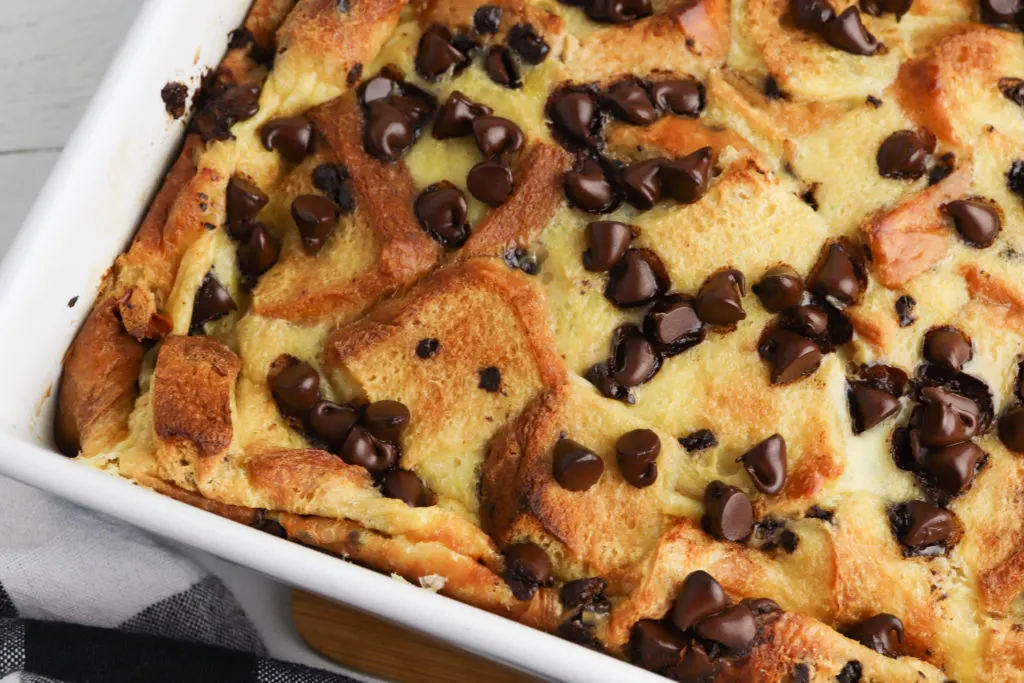 There is not a person in my family who does not like chocolate chips. This breakfast would be a special treat for a birthday or holiday breakfast!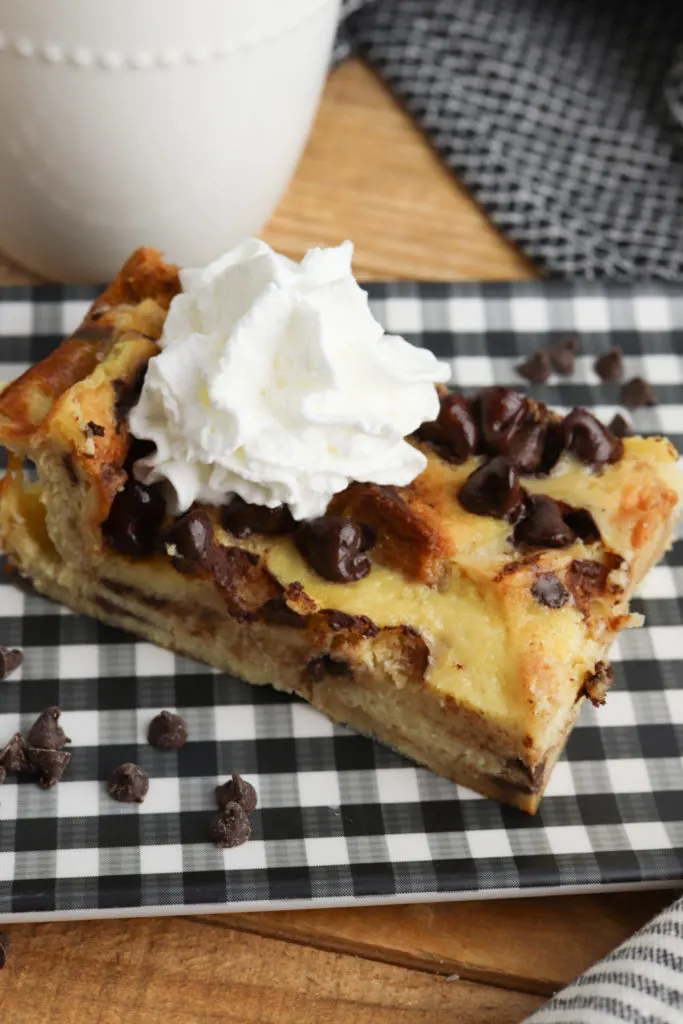 Each slice is decadent and delicious!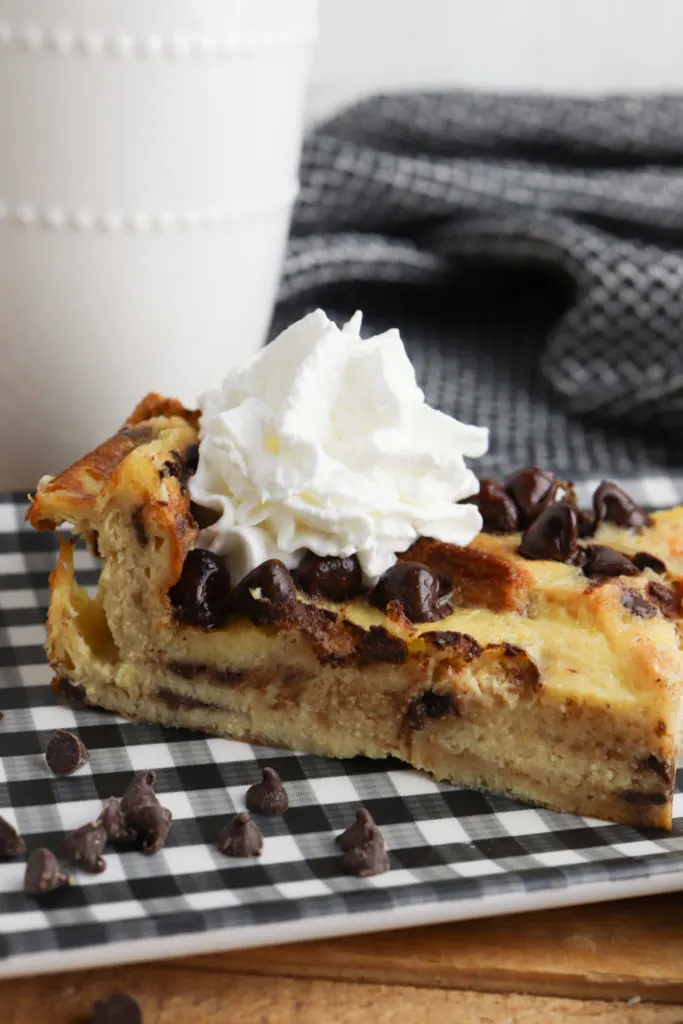 Top with whipped cream to make the ultimate "Is this a dessert or breakfast?" breakfast!
What will you serve with this Chocolate Chip French Toast Casserole?