Pi Day is coming! On March 14, (3.14) we celebrate all things pie! And since my personal favorite pie is chocolate, I wanted to celebrate this fabulous day with chocolate cream pie!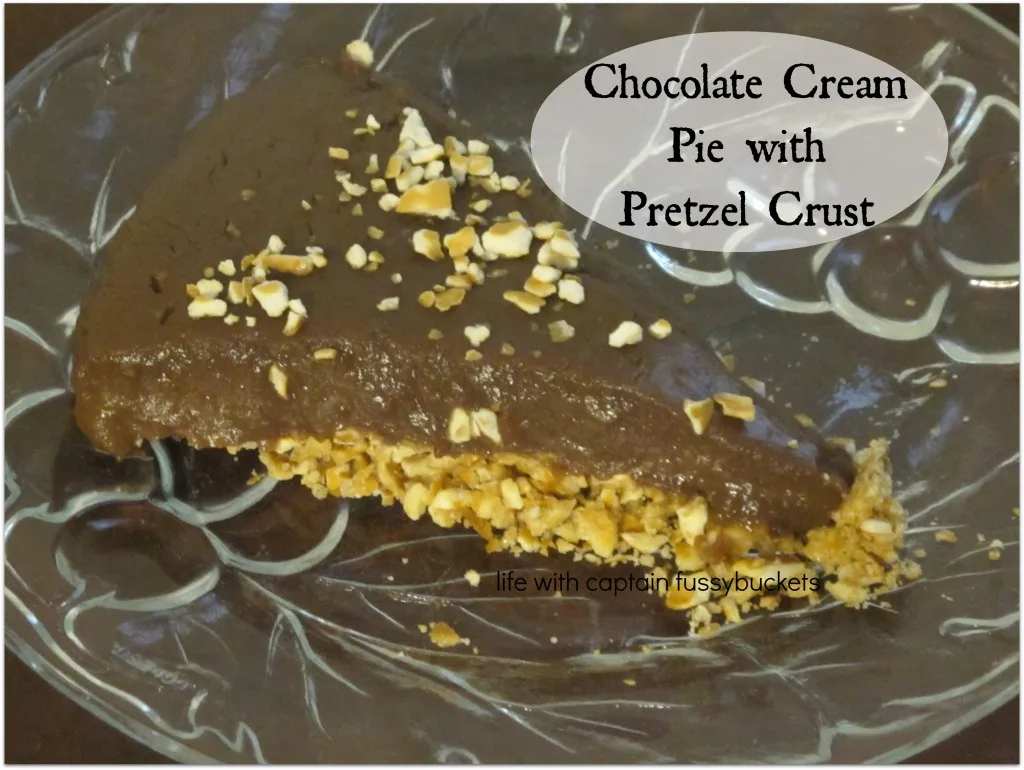 Chocolate Cream Pie with Pretzel Crust
This pie is a labor of love, but once you taste it, it will be worth it. I love the combination of salty, crunch pretzels with the rich chocolate taste. The creaminess of this chocolate pie is extraordinary! I am not sure why pretzels go so well with chocolate, but I'm thankful for the person who first figured it out. I love making my own pudding for this pie, and once you get the hang of it, you will be whipping up all kinds of flavors.
I remember always loving chocolate meringue pie, and I guess you could add a big slab of meringue to this pie, but it really doesn't need it at all. You could even double the recipe for more chocolate goodness…or just eat the chocolate pudding by itself. Whatever you prefer is fine by me! Just make sure to enjoy every bite, because it is just that good. And your family will agree!
Serve this pie up for just about any occasion. Young and old will love it! For more delicious recipes, check out my Food section!
Which pie will you be enjoying this Pi Day?
SaveSave