Disclosure: Compensation for Junk Food vs. Healthy Snacks was provided by Mott's®.
Before I had kids, I always *knew* that my kids would not ever eat junk food. Not only would they not eat it, they wouldn't even WANT it. Yeah. Isn't it true that people think they know the most about kids when they don't have any? Well, my two oldest sons are 5 and 3 and junk food is a constant temptation in their little world. Candy at the holidays, (which seems to last forever,) cookies, cake at birthday parties, fast food, treats at church, sodas….junk food is everywhere and at eye level for them. It really is almost impossible to stay away from junk food. I have been trying to teach the boys about moderation, because I know that we can never truly get away from food that just is not good for anyone. Along with moderation, I have healthy snacks available for them at all times.
I asked the boys what their favorite "junk" snack foods are, and then what their favorite healthy snacks were. Luckily, I truly believe that their healthy snacks are just as loved as the junk foods, if not more so.
The Captain & D's favorite "junk" snack foods:
chocolate cake

nacho cheese chips

suckers

gummy worms

jello

cookies
​The boys can tell you what is "junk" and what isn't. While shopping, D will actually point out the "junk" cereals and the ones that are healthier and I allow them to get. He even asked me the other day, pointing at one of the not so healthy yogurts that are marketed for kids: "Mommy, that's junk, isn't it?" He knows that stuff like that is something to be enjoyed in moderation, and that there are healthier foods that are just as satisfying to him.
​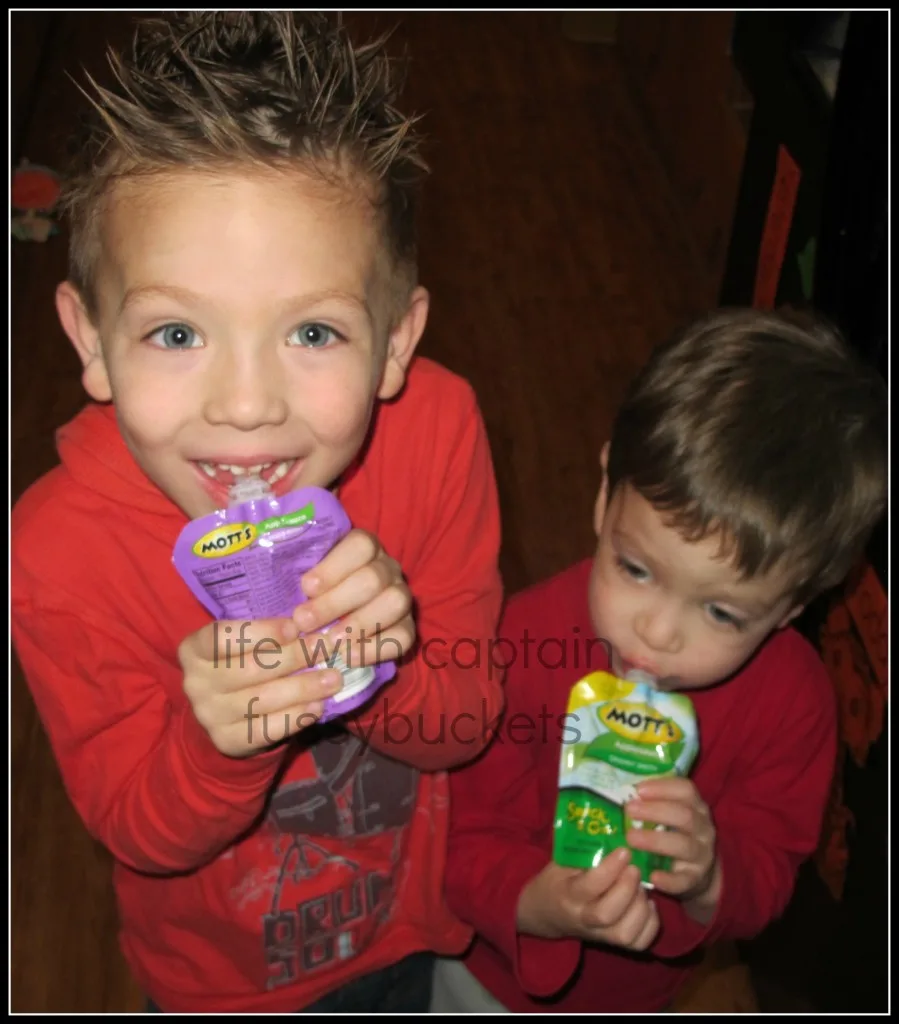 Healthy snack foods that the boys love:
baby carrots

apples

yogurt

berries

peaches

Mott's Snack & Go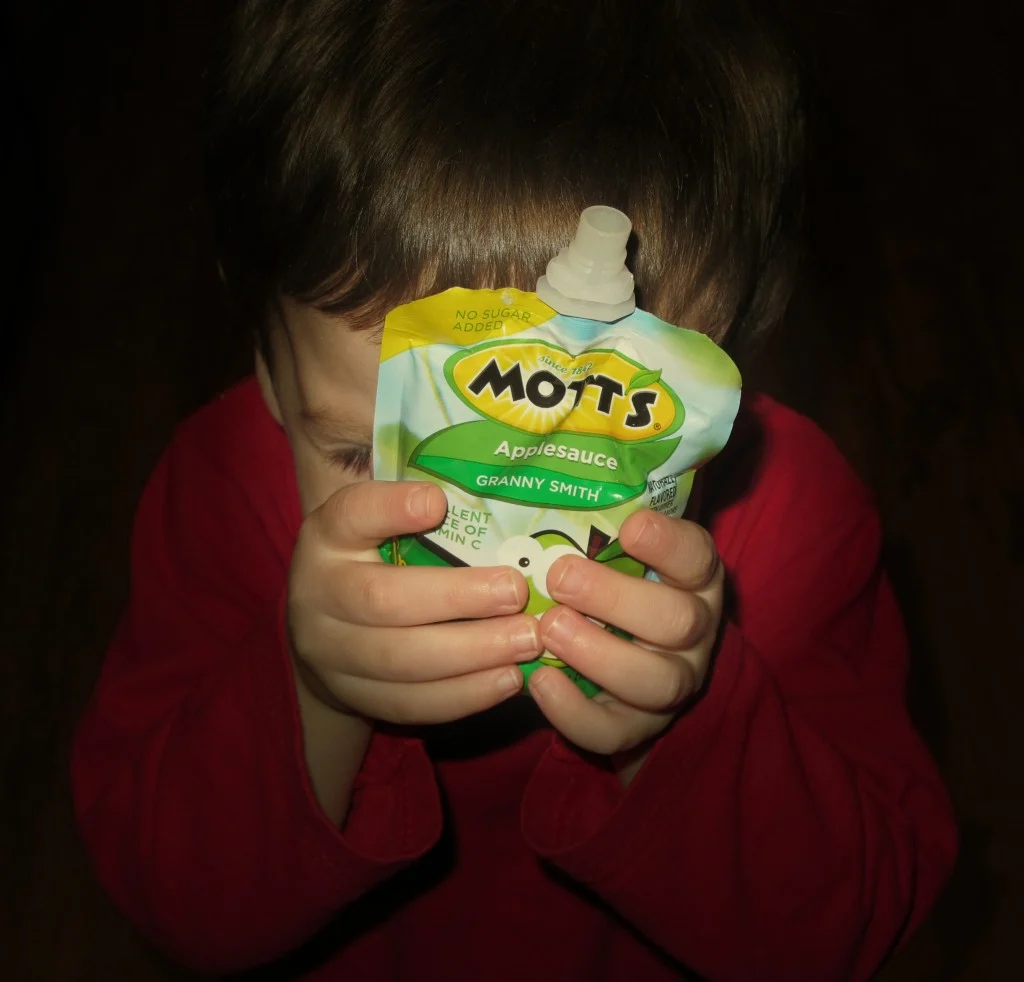 ​The boys are huge applesauce fans. Mott's Snack & Go doesn't add sugar and I love that! There honestly wasn't a flavor that they didn't just love. Sure, they had their favorites (they both adored the mixed berry,) but it was all consumed in a short amount of time. I threw some in the diaper bag, church backpack, the Captain's lunchbox, and each and every time, the boys were thrilled to be able to get that special treat. It's like they don't even care that Mott's Snack & Go is good for them! It's delicious and that's all that really matters to them.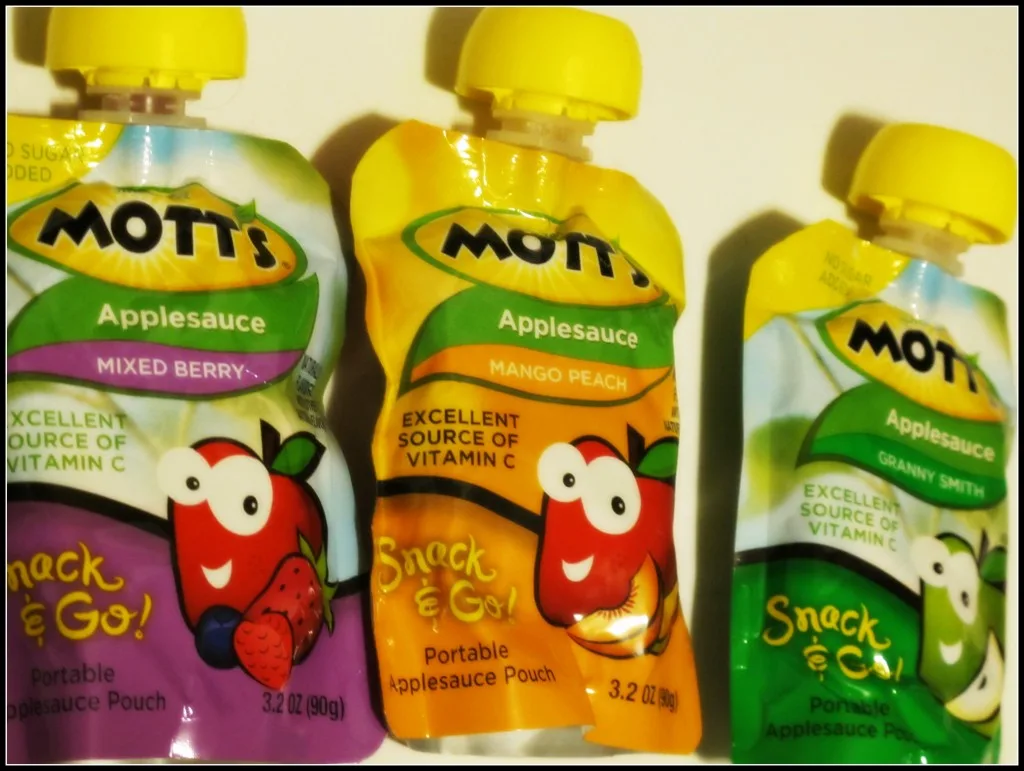 Mott's® Snack & Go is the nutritious applesauce kids love in a squeezable pouch they can take with them wherever they go. Mott's is also the only applesauce brand with Box Tops for Education®, helping to support kids' schools. Visit Motts.com to learn more.