Chances are, you already know about this awesome two ingredient dessert topping, but if you haven't, let me introduce you to coconut whipped cream: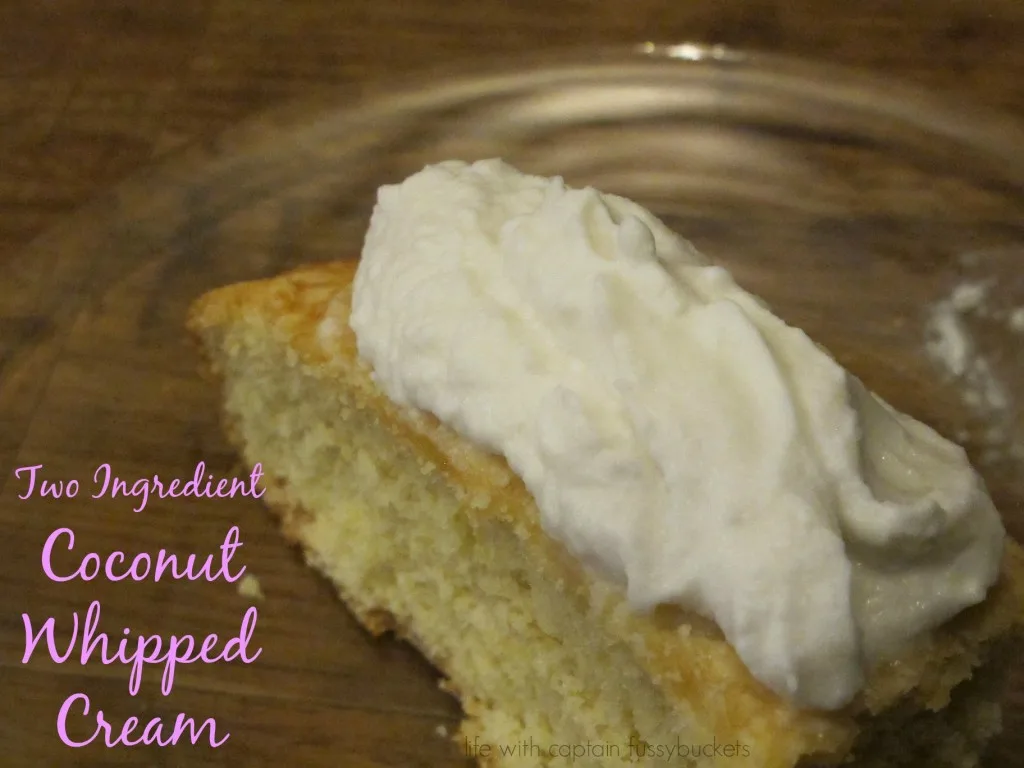 Now, let's back up. I grew up on whipped topping. It was delicious. And the spray whipped topping you get in a can? Oh man, that stuff is so super yummy. But read the ingredients on those products and if you're like me, you quickly put them back on the shelf. The tub whipped topping is (or was when I last checked) full of lots of unpronounce-ables and high fructose corn syrup. I have been avoiding it with my recipes. Hubby wasn't too happy with that, because he's a lover of tub whipped topping, as well. Sigh.
But then, I discovered that I could easily make my own whipped cream with only two ingredients!!
Seriously, it's so easy and oh my goodness, it's delicious. And it's not like eating coconut oil, in case you wondered. There's just a slight hint of coconut and the texture is fluffly and oh so yummy. I cannot WAIT to start using this fabulous recipe in the desserts I had abandoned! I mean…..with fruit…..only fruit and coconut whipped cream. Maybe.