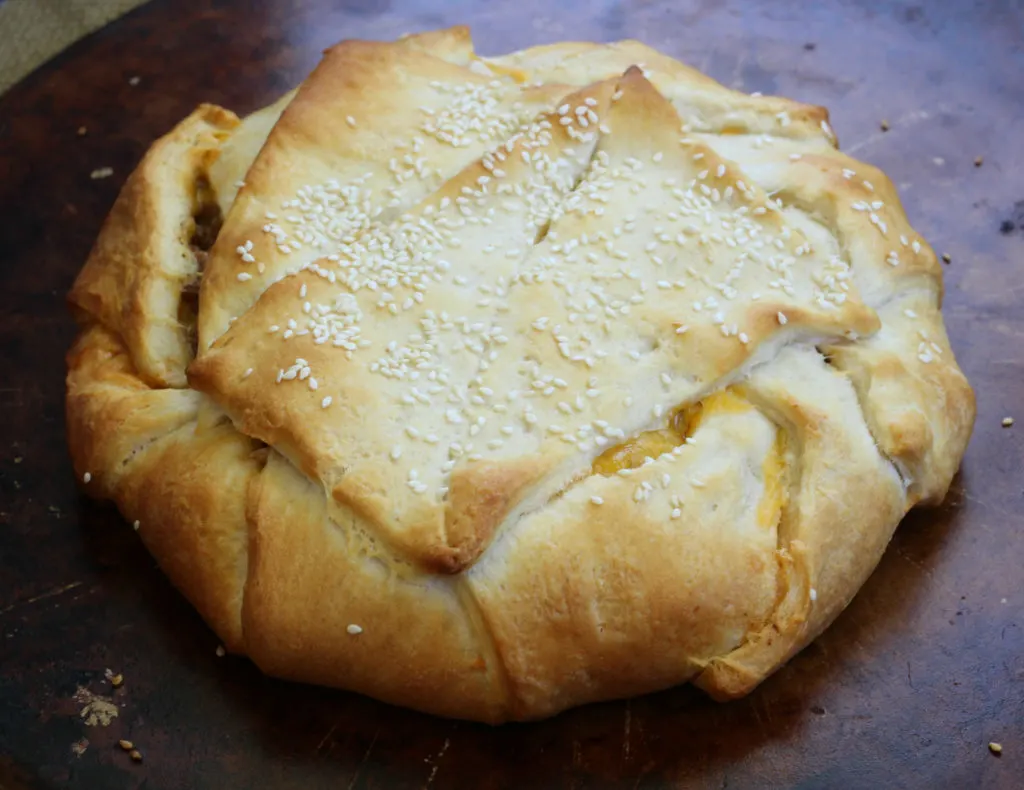 My mom always had this delicious dish growing up called Colossal Cheeseburger. I think my mom found the recipe in the newspaper, so it's not mine, nor hers, really, but all that matters is that it's DELICIOUS! We made it for the boys at the children's home when we were houseparents, and it was their absolute favorite meal. While we don't eat it super often around here, the hubby and boys really love it. Eat it with ketchup, mustard, pickles, fries, chips, whatever…it is so good!
This is also a recipe that is easy to make with the kids. Depending on their ages, kids can help cook the meat, spread out the crescent rolls, sprinkle the cheese, roll up the huge burger, etc! It's fun to make AND fun to eat!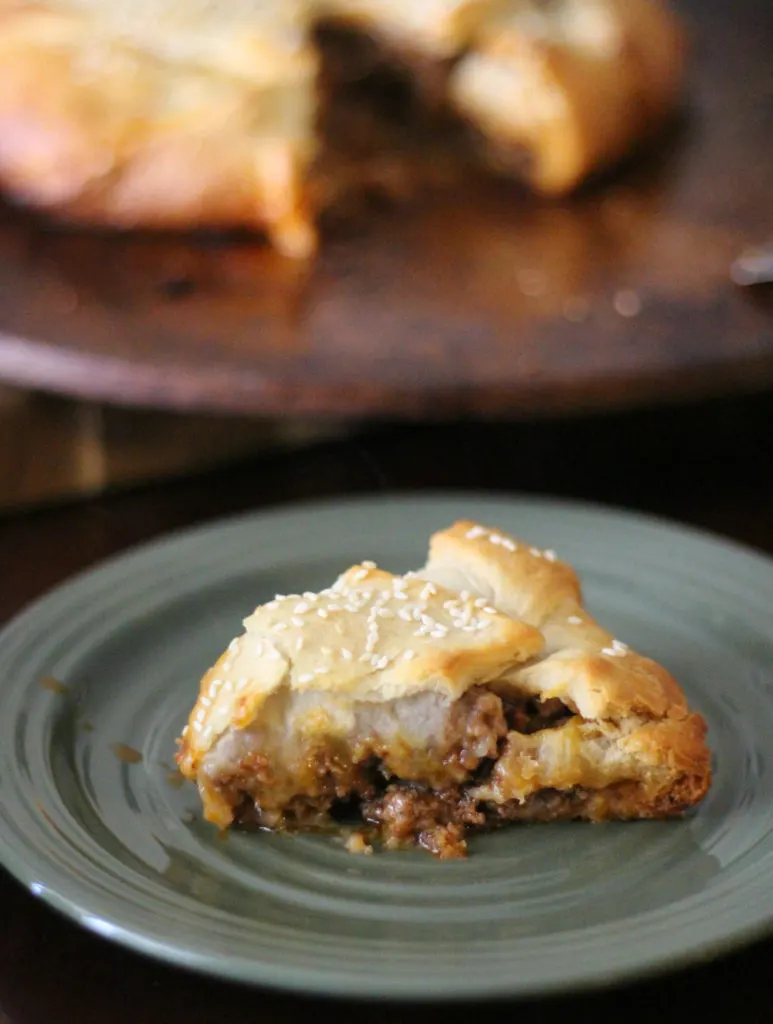 This family friendly recipe just might become a request, like it has in my house!