Instant Pot Mexican Chicken and Rice is one of our favorite recipes! This post has been sponsored by Grass Roots, but all opinions are mine.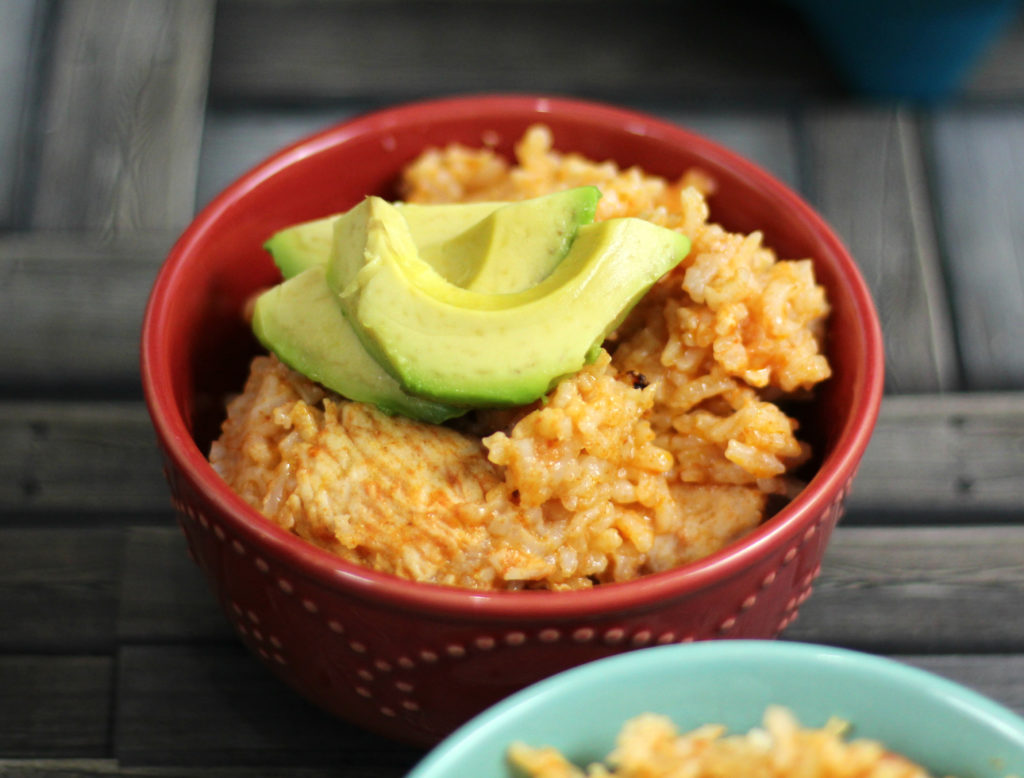 My family has one thing in common. We all love meat. There is just something about a juicy grilled hamburger or baked chicken. When meal planning, I usually start with the meat we have on hand and form my meal around it. I like to stock up when there are sales and keep our deep freezer stocked with many choices. Finding the best choice for pasture raised meat with no pesticides, antibiotics, hormones, or GMOs is sometimes tricky and usually expensive. It is hard for a meat loving family to buy the best choice in meat…usually.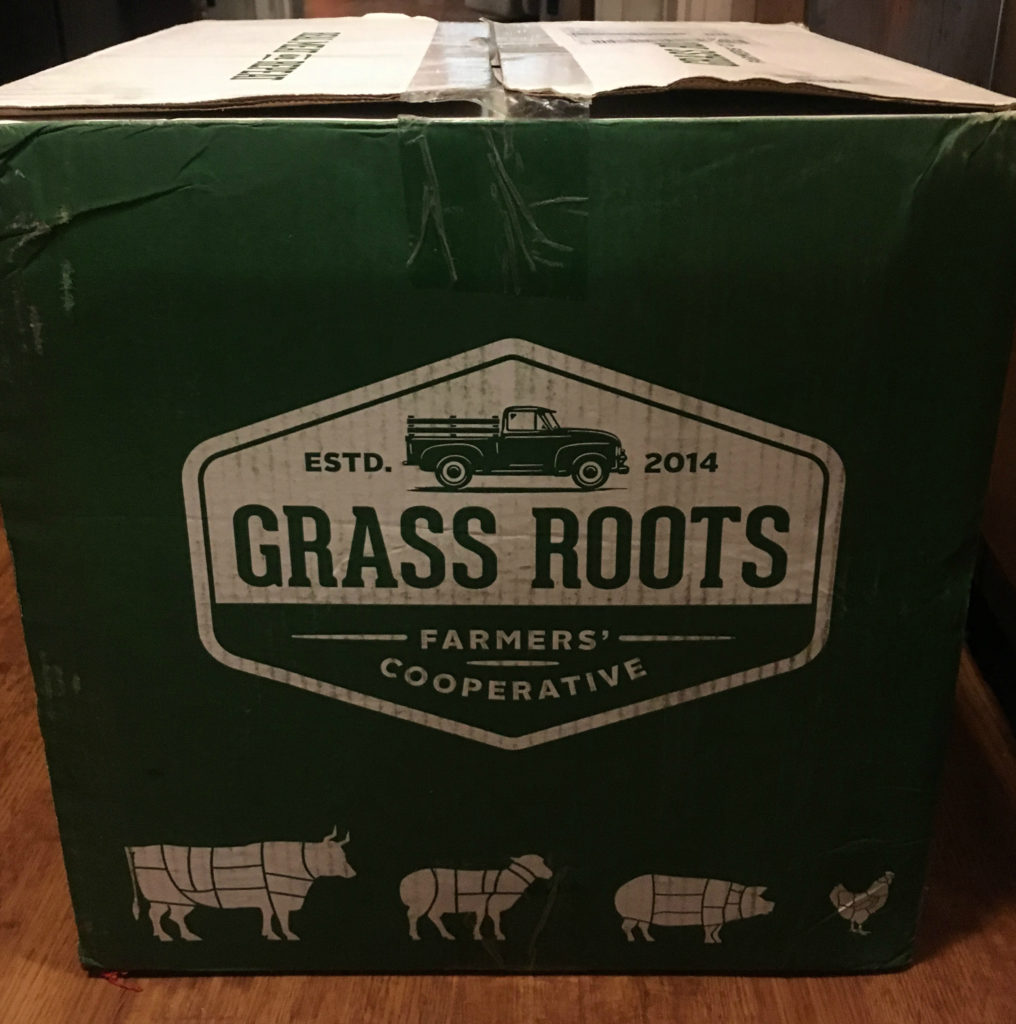 I recently discovered the Grass Roots company and have been very pleased. It is simple. You pick the meat you would like in your box and Grass Roots ships it out in an eco-friendly packaging with dry ice. When I received my box, everything was still frozen, so I just put it into our freezer. When you want to thaw something out, simply put it in a bowl in your fridge and depending on the size, it will be thawed when you are ready to prepare it.
I really love the labeling on the Grass Roots meat. How cool is it that my chicken came from nearby in Waco, TX?!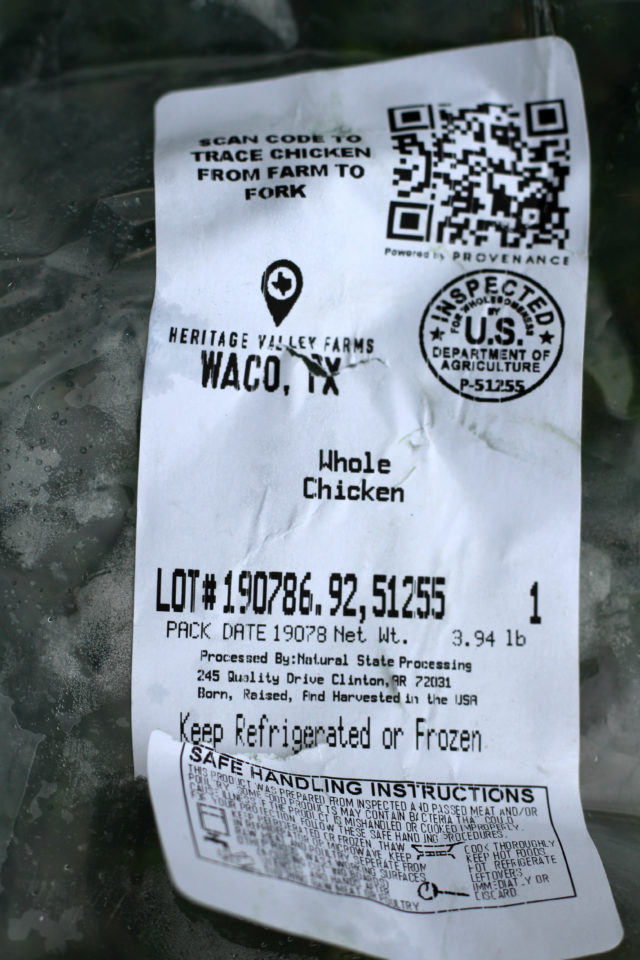 When perusing the Grass Roots site, don't miss the "Our Farms" section. You will read about the small broods and herds the animals are raised in, the farmers that care about the meat they are producing, and the transparency of these farmers and Grass Roots.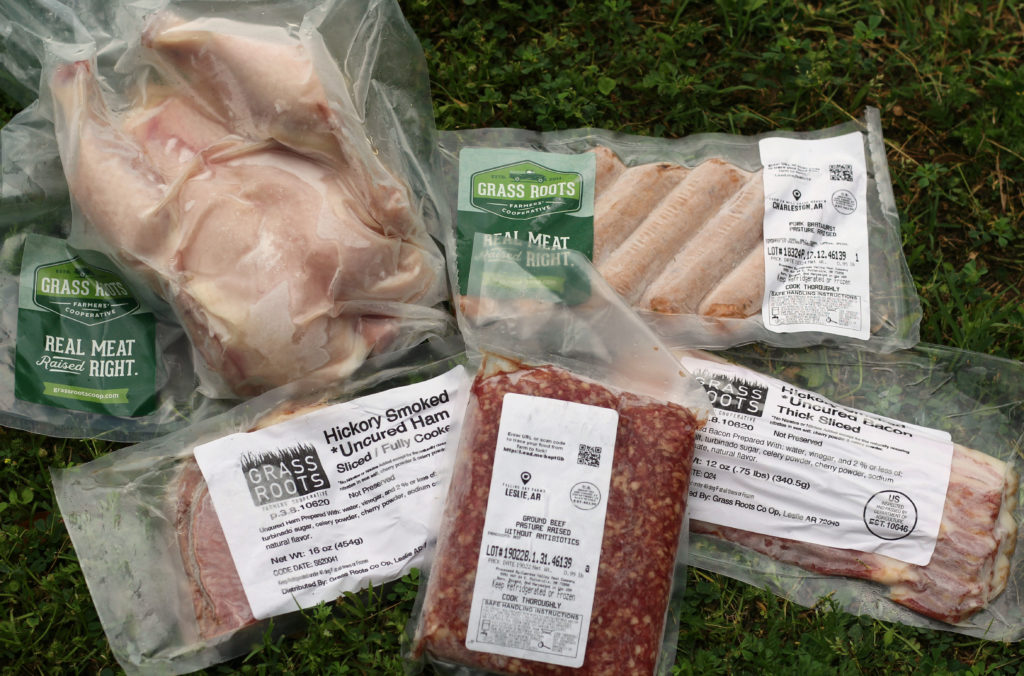 I received a box of Grass Roots meats last week and loved the selection! In my box was bacon, chicken breasts, ground beef, a whole chicken, bratwurst, and sliced ham. All of those meats were pasture raised and received plenty of sunlight…all of that meat was free of the stuff we don't want to be feeding our families, and the entire box was only $79.
Grass Roots Farmers' Cooperative:
raises animals that live outdoors where they get exercise, fresh air, sunshine, and fresh pasture every day and, as a result, meats are higher in omega-3 fatty acids, vitamins, and minerals
use regenerative agriculture, which replenishes the nutrients in the soil
meats are butchered by hand because Grass Roots owns and operates their own butcher
makes it easy to trace every step of the product from where it was raised to when it was processed
has an open-farm policy
freeze at the peak of freshness and ship it directly to your door
never uses antibiotics, hormones, pesticides or GMOs
Save $30 on your first Grass Roots box of $150 or more with the code "GINGERCASA" at checkout!
My recipe for Instant Pot Mexican Rice is my most popular recipe, especially on Taco Tuesday. I wanted to make a delicious recipe that included one of the quality meats from my Grass Roots box that my family would love, so I made Instant Pot Mexican Chicken and Rice. And it was a HIT with my family. The chicken was delicious and this recipe is no fail. You can use any chicken that you have on hand, but the chicken breasts worked really well. I think traditionally, dark meat is used in Mexican Chicken and Rice, but anything goes!