Cookies and Cream Cheesecake Milkshake was brought to you by Torani. All opinions are mine. #ToraniCookiesandCream
If you survey Americans, cookies and cream ice cream will most likely ran pretty high as America's favorite ice cream. The flavor, the crunch…everything about cookies & cream is so good! I always loved to mix chocolate sandwich cookies with ice cream, and still do! My childhood favorites is what inspired this delicious Cookies & Cream Cheesecake Milkshake! Add in some delicious, creamy cheesecake bits and it is a decadent dessert for the whole family!
I love the versatility of Torani syrups and sauces. I have made pumpkin bread, coffee drinks, and other desserts with Torani. The NEW Cookies & Cream flavored sauce added a delicious depth to this dessert, as well!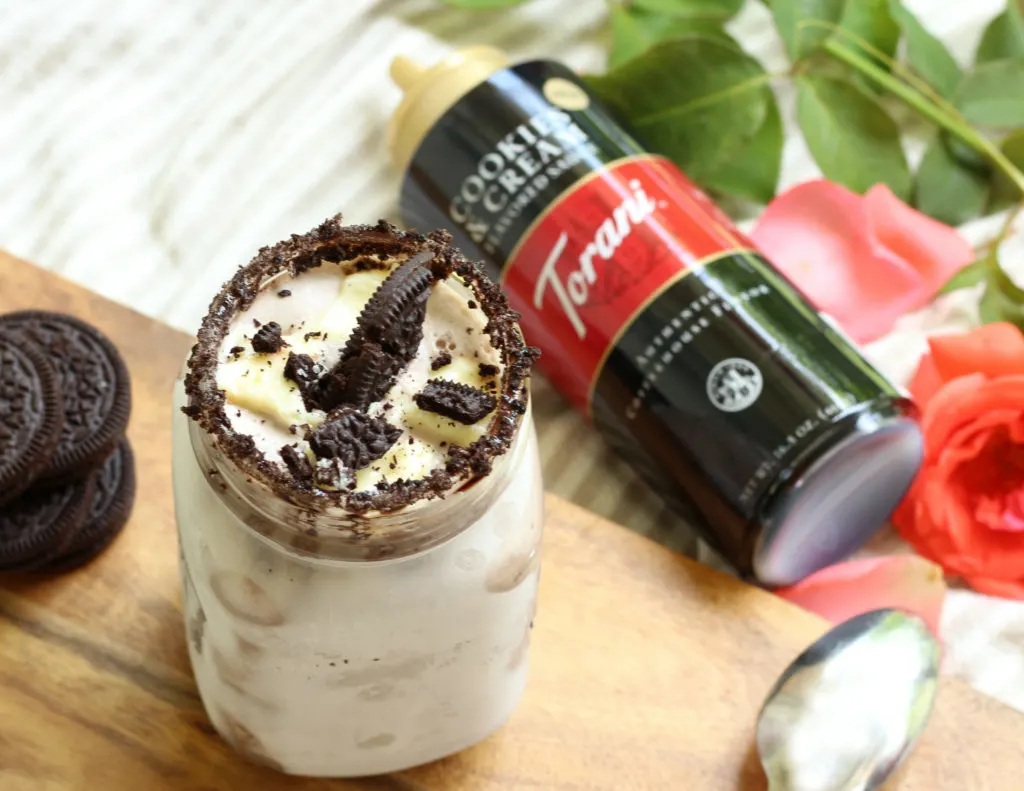 I love that Torani flavors are all designed to bring the best out in desserts and drinks. Homemade creations are my favorite and Torani helps me out in a big way! They are all made with real, simple ingredients. Adding it to your morning coffee can change the whole day!
If you are planning end of year gifts for teachers, coaches, or friends, making a delicious coffee or dessert lovers' gift basket with Torani products would be a great idea! Don't forget to include the new Cookies & Cream flavor!!
What other delicious creations could you make with the new cookies & cream flavored sauce? There are so many possibilities!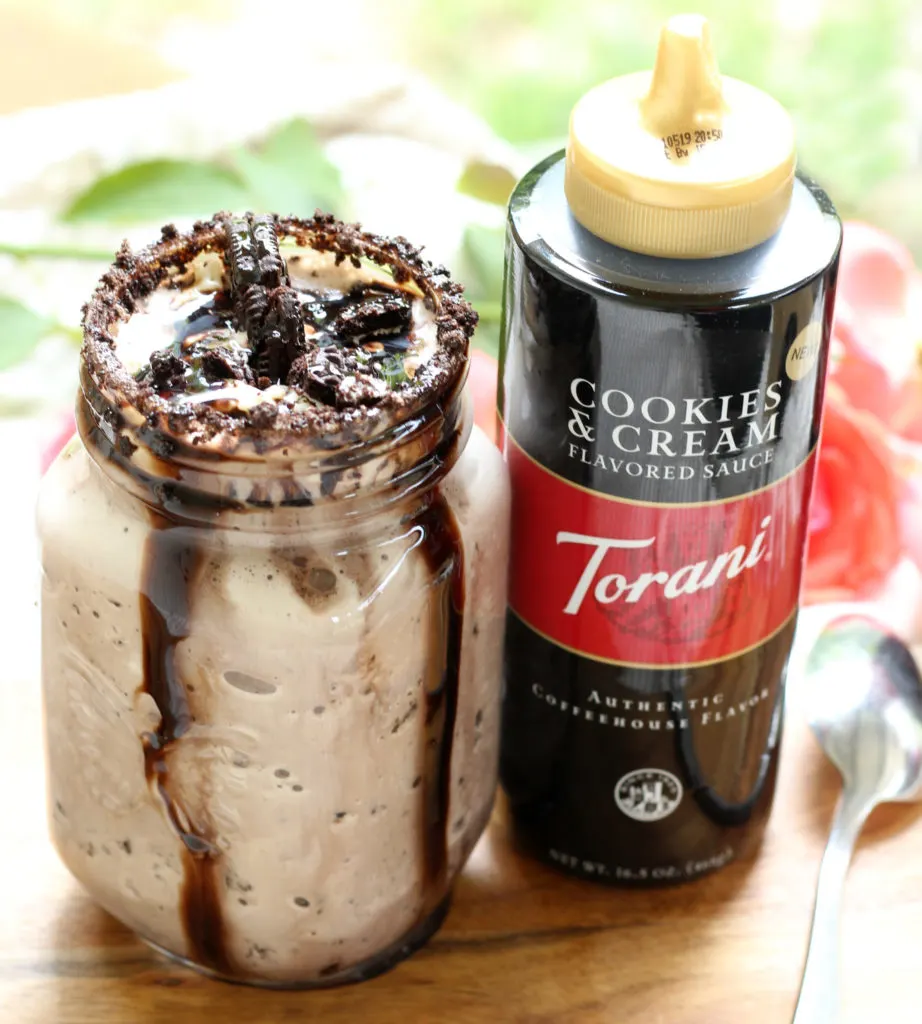 This recipe is easy to make! Just grab some frozen cheesecake (homemade or store bought!), vanilla ice cream, milk, chocolate sandwich cookies, and Torani Cookies & Cream flavored sauce. You could even turn this into a coffee drink with a shot of espresso! Yum!