Cranberries are the seasonal fruit that are year round in my life. I love love love cranberries, so much that I hoard them and put them in the freezer so they will be ready for me anytime I want these cranberry zucchini muffins, cranberry soda, or apple cranberry pecan crumble.
Cranberry Zucchini Muffins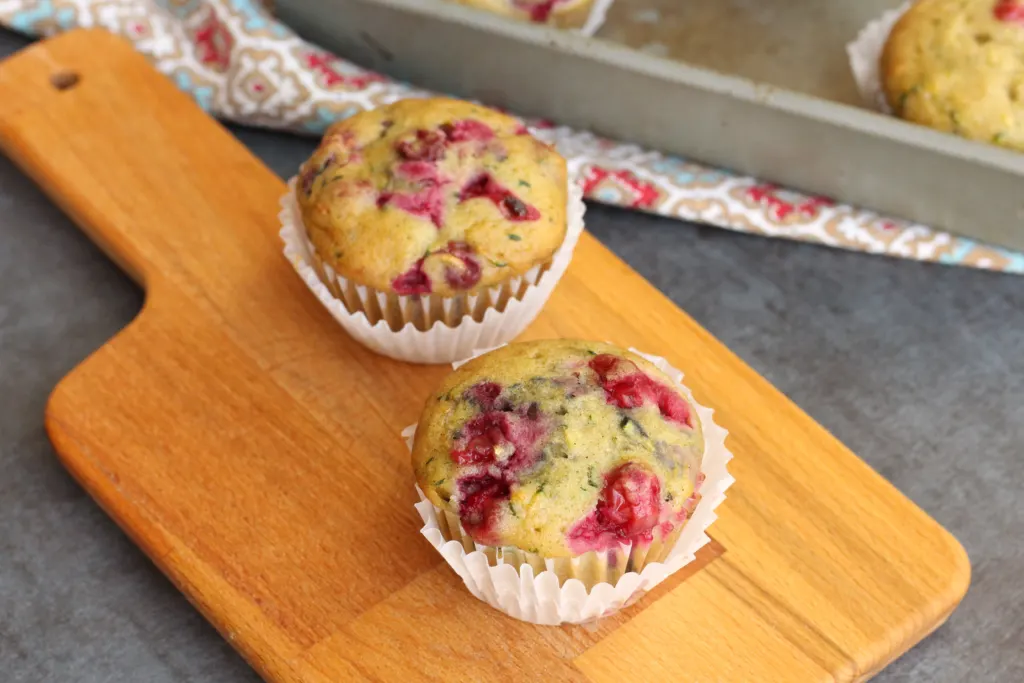 My kids are not crazy about zucchini but when put into muffin form, they disappear quickly! I added in some cranberries to make this a healthier holiday breakfast or treat! Make a batch ahead of time and serve them on those busy mornings…like Christmas! They keep for a few days on the counter or you can even store them in the fridge or freezer.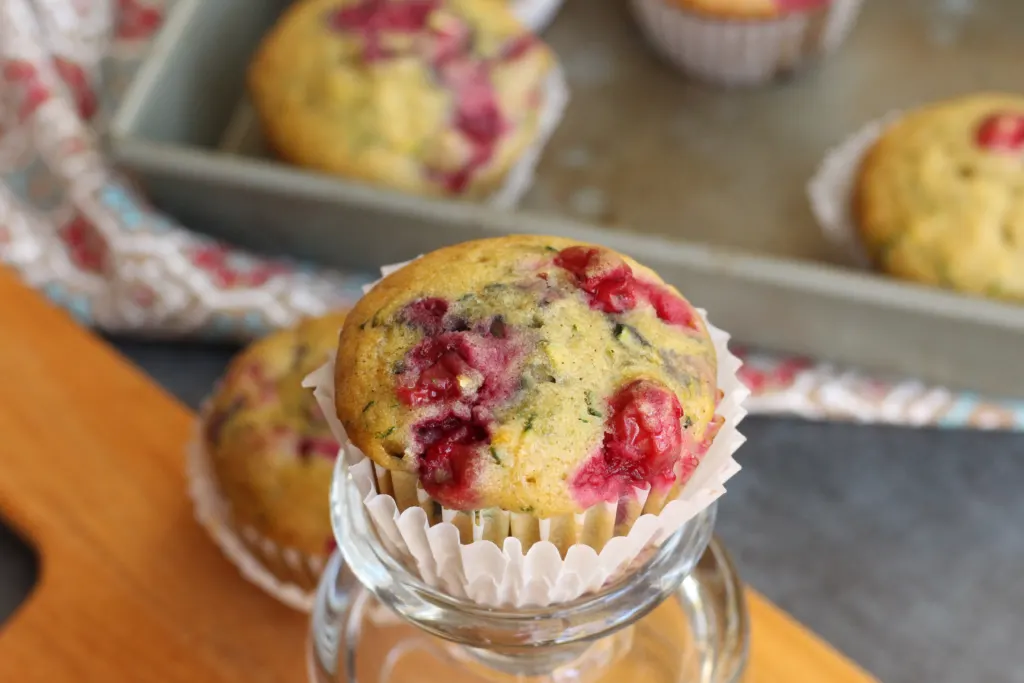 I love the tart flavor of the cranberries! You can't taste the zucchini at all, but they definitely make a very pretty muffin with lots of color!