Our three boys love to be active, and for that we are happy! But when the winter months roll around and the sun goes down at 5:30, it makes that nighttime energy burst a little hard to manage. What do we do to help them get their energy out so they (and we!) can have a restful sleep and yet won't leave our house in disarray? GoNoodle is the solution!
The boys have been enjoying GoNoodle at school for a few years now and I have heard them talk about it quite a few times. It was one of the highlights of kindergarten for my 6 year old!
What is GoNoodle?
GoNoodle is a way for kids to burn some energy, focus, calm down, or cheer up! It's a movement based, cross-platform entertainment source for kids that is FUN. It's interactive, engaging and entertaining. Their movement and mindfulness content empowers kids while making screen time active!
The boys have told me that their teachers use GoNoodle for indoor recess or "brain breaks" throughout the day. GoNoodle has been shown to increase focus with students. I love that! This fall, GoNoodle expanded their offering with a new channel known as ¡Vamos! GoNoodle which the boys are big fans of.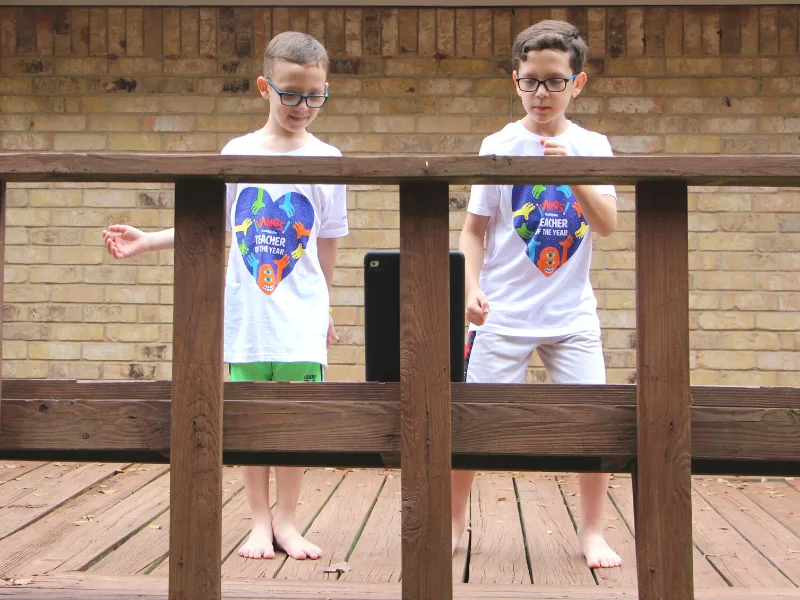 What is ¡Vamos! GoNoodle?
¡Vamos! GoNoodle is a new bilingual and Spanish offering from GoNoodle! GoNoodle is committed to inclusivity and bringing content all children can relate to. It reintroduces bilingual and Spanish versions of popular content and also premiers exciting NEW content including GoNoodle's own musical act, Enmoción. ¡Vamos! GoNoodle gives Latino kids – and every kid – a new GoNoodle offering to enjoy.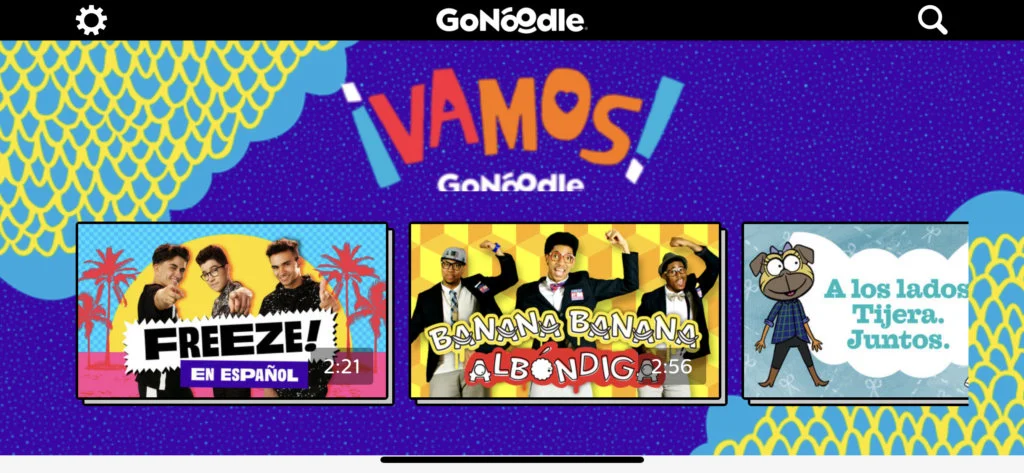 While you may not be able to tell from just looking at our boys, they are half Latino. Their grandfather is from Argentina and great-grandparents are from Mexico. We love to teach them about their heritage, and while they are not bilingual, they really enjoy learning Spanish here and there.
I love that GoNoodle has introduced this bilingual addition to their already awesome platform! My boys easily pick up on words and have started incorporating Spanish that they've learned through the ¡Vamos! GoNoodle content into their daily life, which is so neat to see. As a mom, watching your children have fun AND learn together at the same time is a win-win in my books. As we all prepare for the winter and holiday season this year, we need GoNoodle in every home with kids!!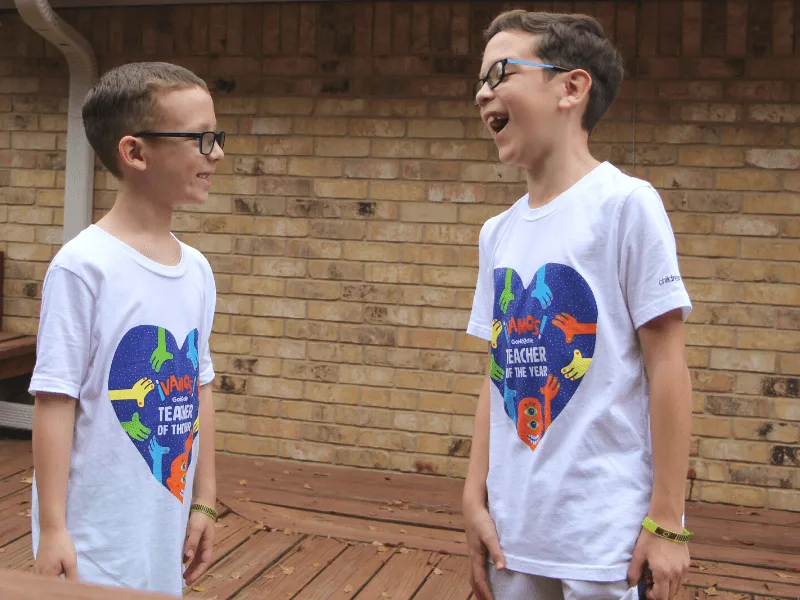 It's important to note that ¡Vamos! GoNoodle is not just​ a translated version of GoNoodle and includes a variety of its own special offerings. Over time, more content including new videos,learning extensions and downloadables, that celebrate the Latino cultures will be integrated and available across GoNoodle.
Watch this video of the boys having a blast with ¡Vamos! GoNoodle: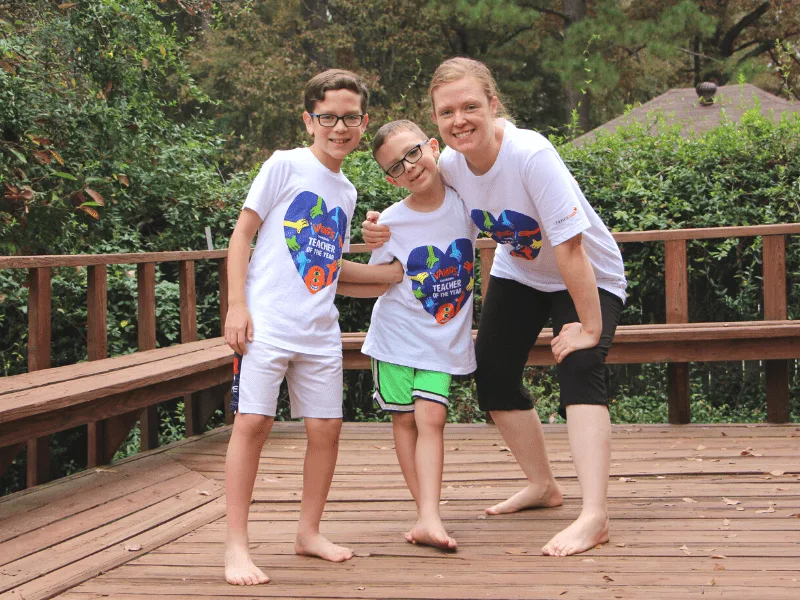 GoNoodle and Children's Health in Dallas Partnership
Children's Health in Dallas has worked with GoNoodle since 2013 to help more than 900,000 students in more than 1,700 schools in 49 Texas counties get physical activity through their purposeful and entertaining videos. Kids have been able to participate in high-energy dances, educational songs, and mindfulness activities.
In December 2015, Children's Health in Dallas made a large investment in GoNoodle to continue to get kids and parents moving – in Texas and beyond. In April 2020, GoNoodle launched Buena Energía, with the help of Children's Health in Dallas, to make select GoNoodle Spanish-language content and activities available during COVID-19 school closures. And now, Children's Health in Dallas, has partnered with GoNoodle to launch ¡Vamos! GoNoodle and take the focus on helping kids, families, and educators even further – with a shared vision around inclusivity and making sure every kid sees themselves on GoNoodle.
The support from Children's Health in Dallas to help fuel GoNoodle and ¡Vamos! GoNoodle is truly amazing and so important for the health and wellness of kids across the country, and locally in Texas!
GoNoodle Games!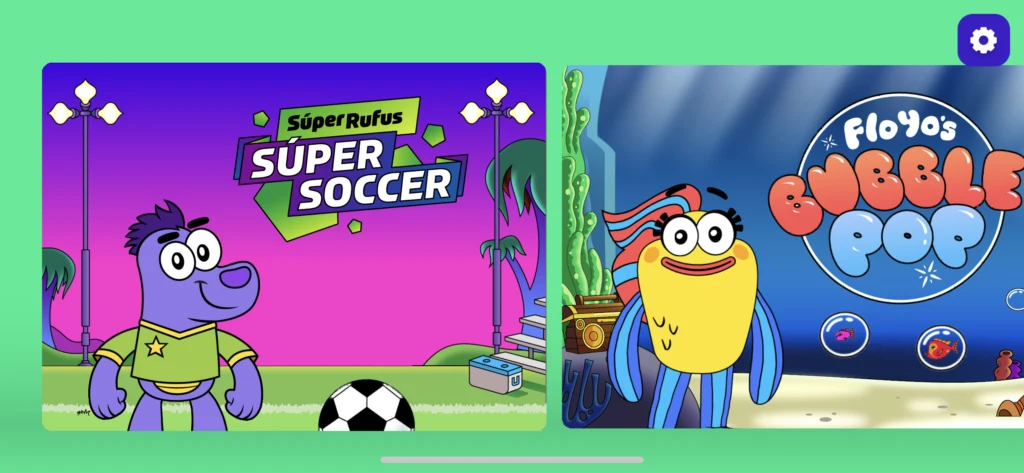 Along with the variety of music, videos, learning extensions, and downloadable family activities that GoNoodle has to offer, they also have games that get kids moving! It's not your typical mobile "stare at your screen" type game, rather the games are controlled through movement, so they are up and about while playing!
My boys really love the new bilingual Súper Rufus Súper Soccer game! As soccer players themselves, they loved trying to beat their personal best scores!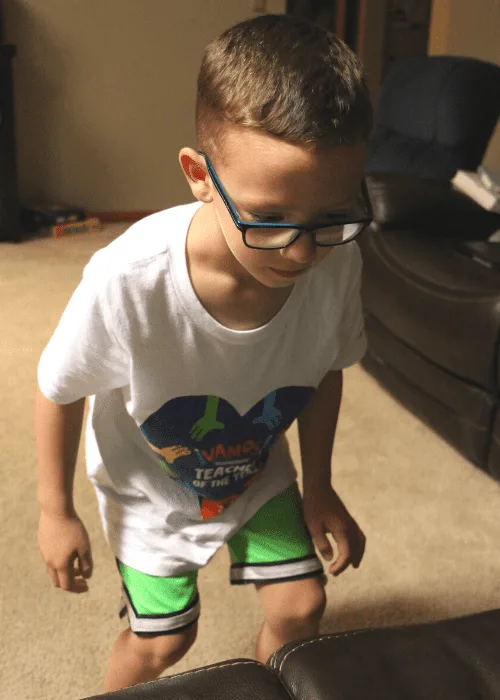 The kids are able to be the goalie for Rufus!
I am super impressed with all of the GoNoodle content on the platform and am so excited for the bilingual and Spanish addition with ¡Vamos! GoNoodle! This is an app that my kids will continue to use, and I can imagine they will be using much more in the months to come! I recommend all parents and families check out GoNoodle and see what it has to offer. It's a household staple now in our house!
Check out the ¡Vamos! GoNoodle page at ​​https://vamos.gonoodle.com/​ o​r download the GoNoodle app (available in the App Store and Google Play)!