This is a sponsored post written by me on behalf of John Soules Foods. All opinions are 100% mine.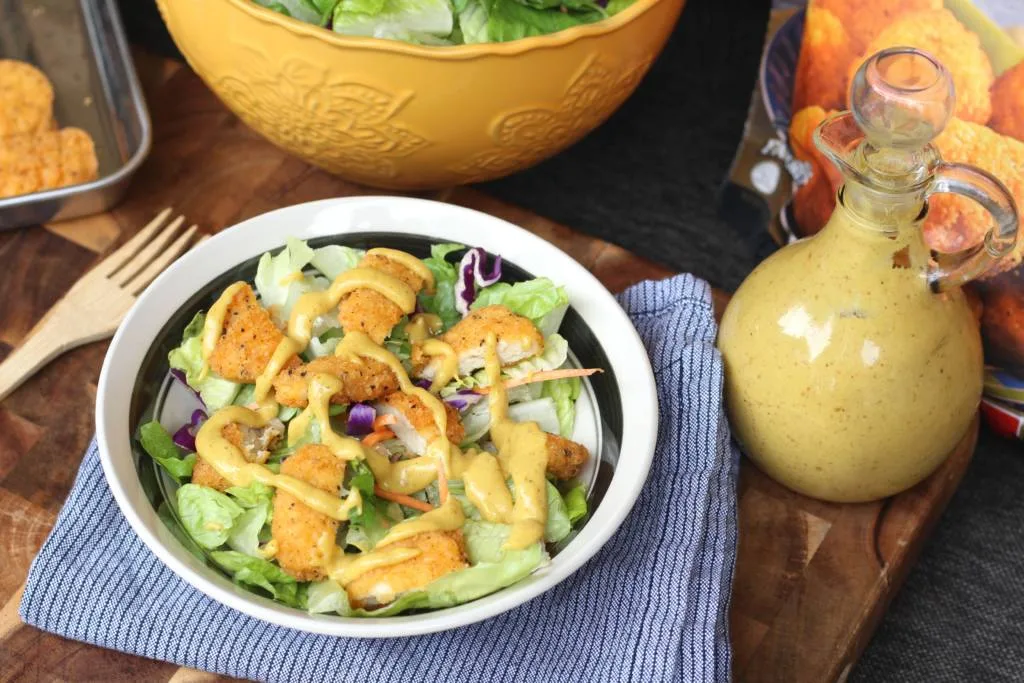 How do you change up the drab weekly menu? Taco Tuesday, spaghetti wednesday, leftover Thursday….do you have set days like this? I always find that I get a routine without intending to. Sometimes I just want to have something different, but delicious. I love vegetables and I love salad, but I am just not a fan of any bottled dressing. I created this delicious Date Mustard Dressing and whipped it up in just a few minutes, to top a delicious salad with the easiest thing ever…. John Soules Foods Chicken Nuggets!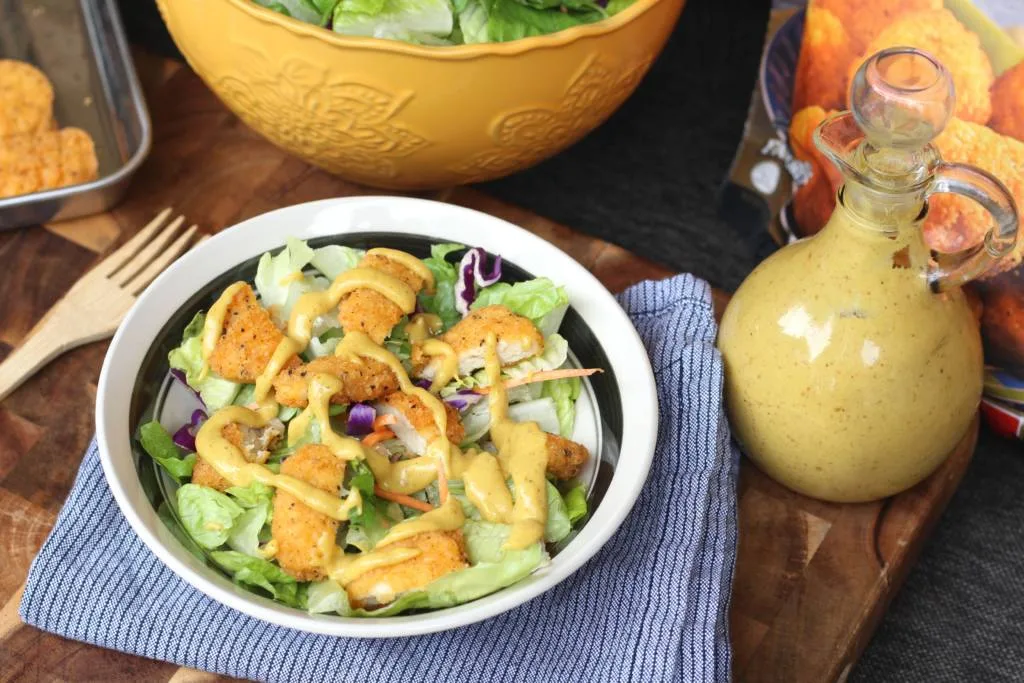 I know you may be wondering how these chicken nuggets fare and make this salad so delicious, but John Soules Foods chicken nuggets are perfect for this salad! They cook in about 15 minutes and are delicious!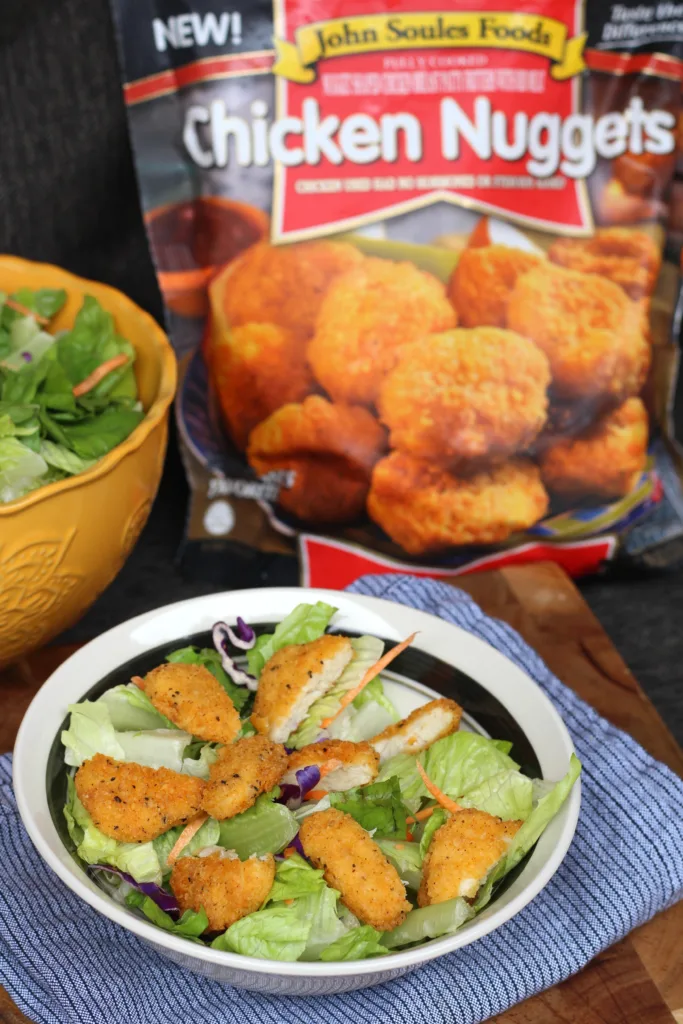 If making this into a family meal, different family members could use different salad dressings, but this Date Mustard Dressing is so good with this chicken and salad!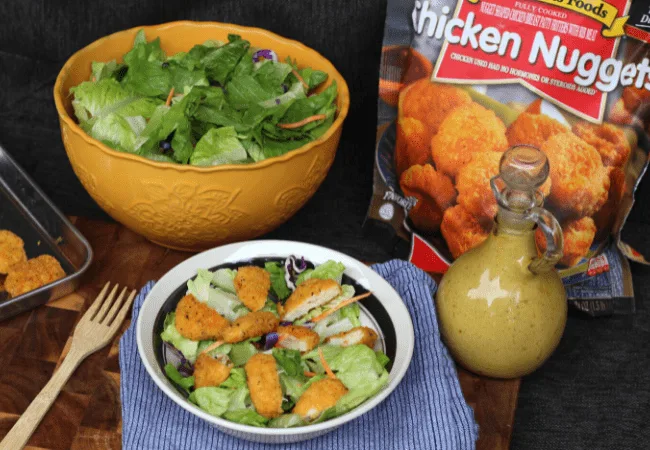 I like to buy bagged salad, but of course, it's your salad, so make it how you prefer!
I love that John Soules Foods chicken nuggets have no hormones or steroids added and are fully cooked. All you really have to do is warm them up!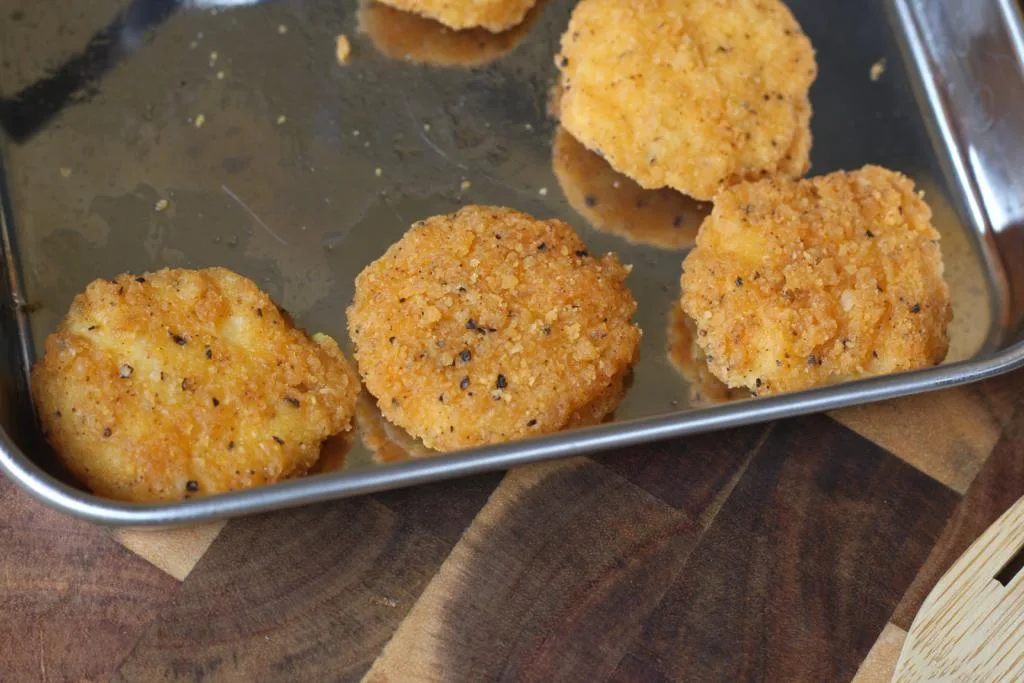 Kids love them, adults love them, and they can be incorporated in many easy meals!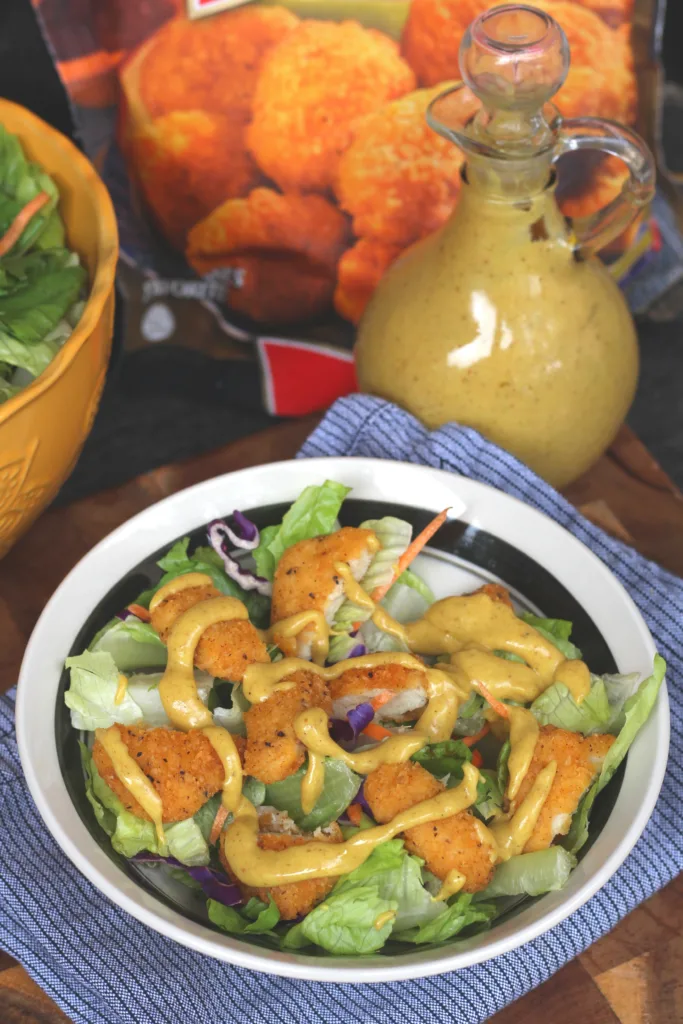 The date mustard is an alternative to honey mustard. If you do not like or cannot have honey or simply wanted a different sweetness, try dates! They are seriously great in many recipes. I think the dates and mustard is a nice combination. And with a little olive oil and vinegar, it's a delicious homemade salad dressing!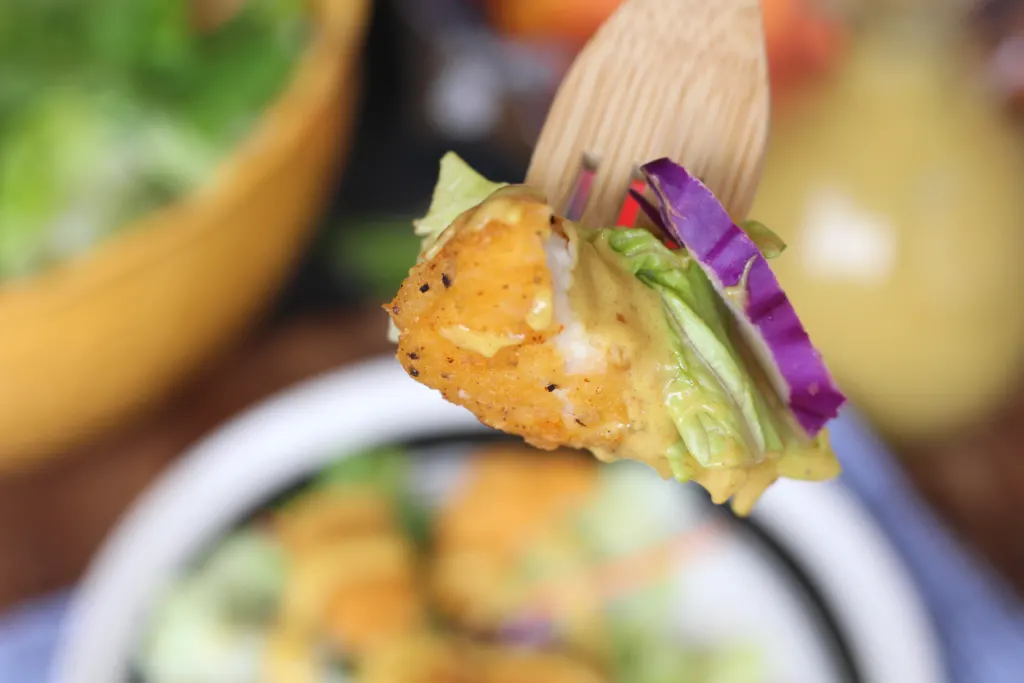 Add as many chicken nuggets as you like to your salad. Each bite should have a piece of chicken, in my opinion!