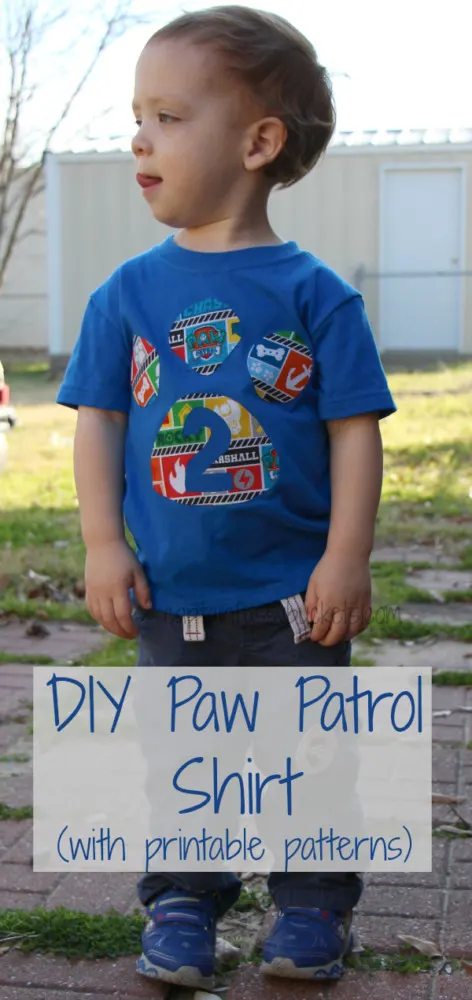 Baby Brother is CRAZY about Paw Patrol! Every day he asks for his favorite show, to wear his favorite Paw Patrol shoes, and he loves to pretend to be the Paw Patrol. He calls it "Caw-Po" and I think that's the cutest thing EVER! His favorite pups are IT!
I found some super cute fabric at Walmart and wanted to turn it into a customized Paw Patrol shirt for him. But first, I needed a template because I am not too great at freehand…AT all.
I turned to PicMonkey, which is super easy to use and used their paw print graphic to create a super cute paw print with the number "2" on it, since, of course….Baby Brother is 2!
The great thing about this shirt is that you can use just about anything you have on hand or that is available at the store. It was fairly easy for me to find Paw Patrol fabric at Walmart, and I'm sure there are many more options at fabric stores and online.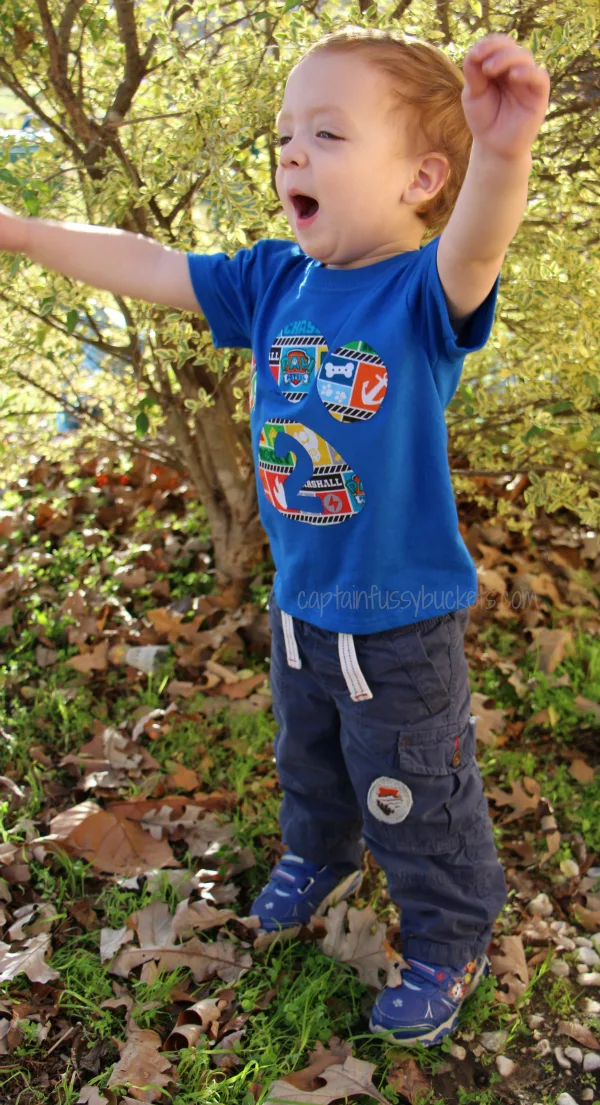 It's going to be such a sad day when Paw Patrol leaves our house! It came out just in time for Brother #1 to get hooked and we have watched it for years. It really is the cutest show! Who wouldn't love a bunch of dogs saving the day in their special emergency vehicles? I think it is great for shows to have a message and to talk about helping others in a carefree way. This show appeals to girls and boys, and I love that part, too! Paw Patrol will always make me smile because I have such great memories of my guys loving the show and the characters!
It's a hit and it was super easy to make! Download the templates below.
Simply click on the template you need, print the PDF (fast draft is fine!), and get started!