contains affiliate links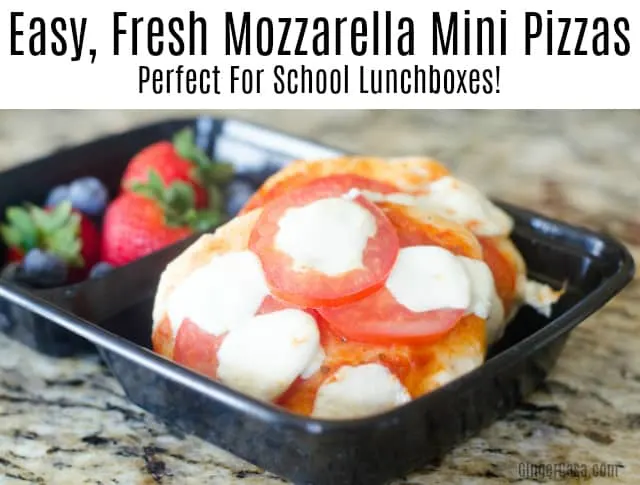 While my kids like eating in their school cafeteria, I prefer them to take lunches from home. Let's be honest though, peanut butter and jelly sandwiches get pretty boring after awhile, and some schools cannot even take peanut butter because of food allergies. My oldest LOVES pizza, and these mini pizzas are great for school lunches. You can add different toppings to jazz them up. You can make a batch the night before and just microwave at home before school (or at school if they can) and they're good to go. They are an easy treat that kids will love!

Easy, Fresh Mozzarella Mini Pizzas
Ingredients:
1 can jumbo biscuits
1 package mozzarella pearls
2 roma tomatoes, sliced
Directions:
1. Preheat oven to 350 degrees F.
2. Open can of biscuits flatten each biscuit to a flat rounded
pizza
.
3. Slice tomatoes.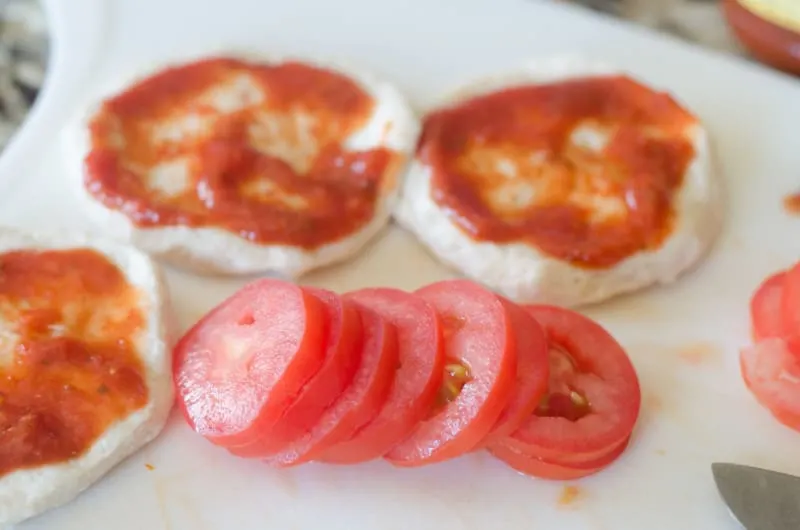 4. Place about two tablespoons sauce on dough.
5. Top with roma tomatoes and mozzarella pearls.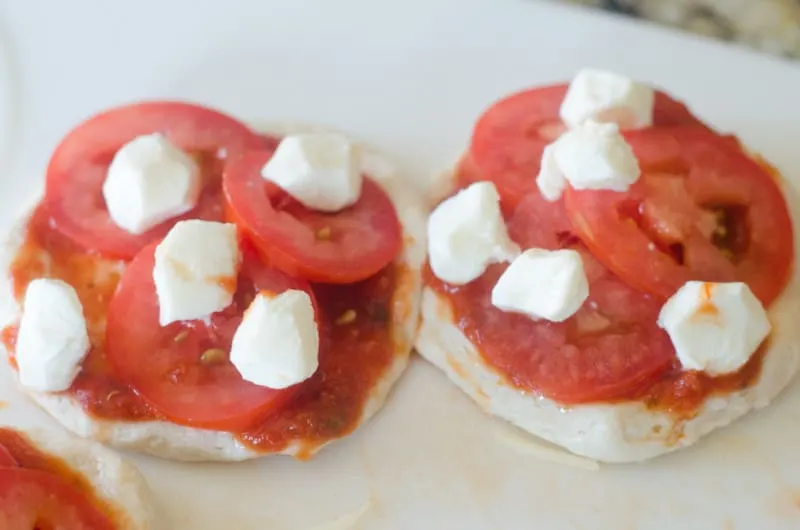 6. Bake for 10 to 13 minutes until dough is lightly golden brown.
7. Let cool and place in a plastic sandwich container or
sectioned lunchbox
container to keep messes to a
minimum.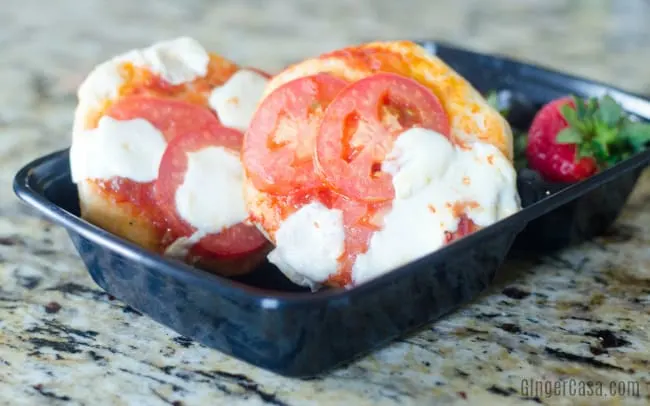 These mini pizzas are so easy to make and the best part is, your kids can probably make them on their own with a little guidance. They will soon be making them for their own lunches, snacks, and dinner on busy nights or lazy weekends! Just keep the ingredients on hand and this will soon become a go to meal!
What is your child's favorite lunchbox food?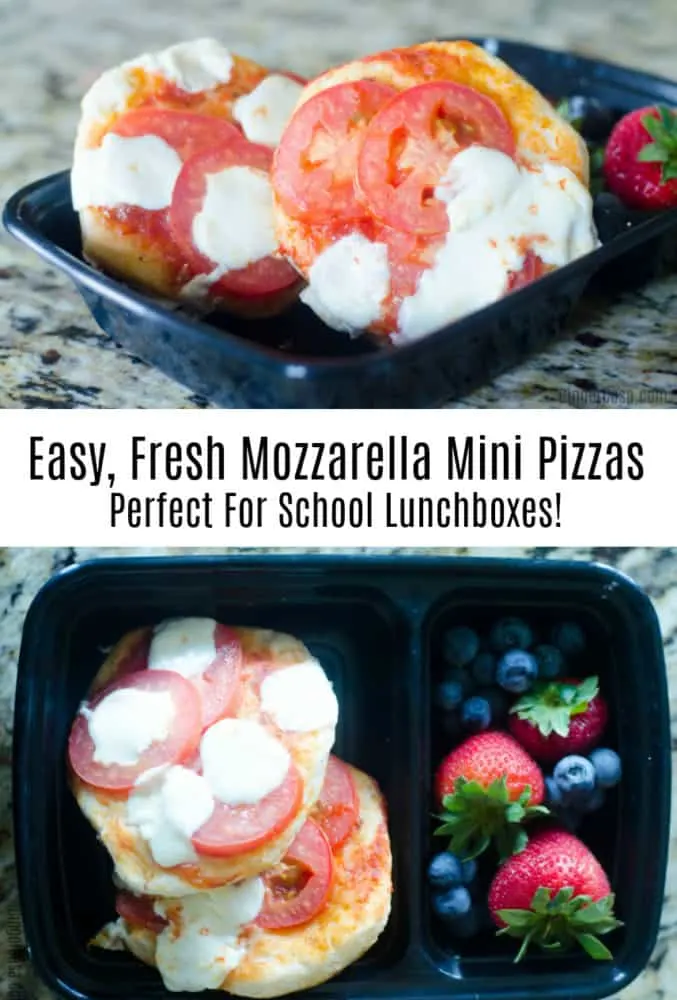 More easy recipes: