The kids are back in school and let me tell you, snack time is hard! I am always looking for fun, yummy, healthy snacks for the boys that they actually want to eat. I asked the boys what snack they would create if they could and the 6 year-old came up with peanut butter and jelly pizza! It is very easy to make and yummy for kids and adults. It would make a great breakfast before school, too, because it is loaded with protein!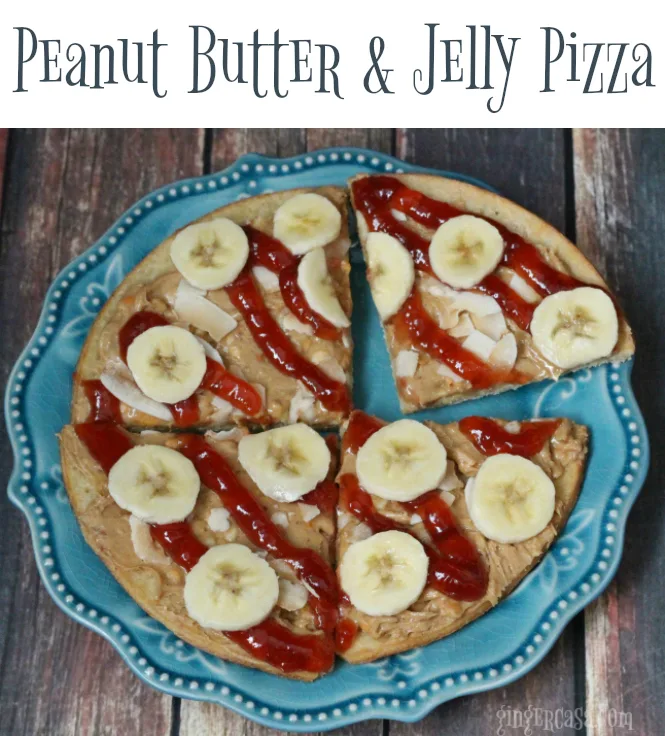 The crust for the pizza can be just about anything, but I chose a personal pizza sized, pre-cooked pizza crust. That way, the kids can create the kind of pizza that they want, with their own favorite toppings. You could even add chocolate chips, chocolate shavings, two different kinds of peanut butter or two kinds of jelly, different fruit, etc. There are so many delicious things to do with this peanut butter and jelly pizza that are easy to do!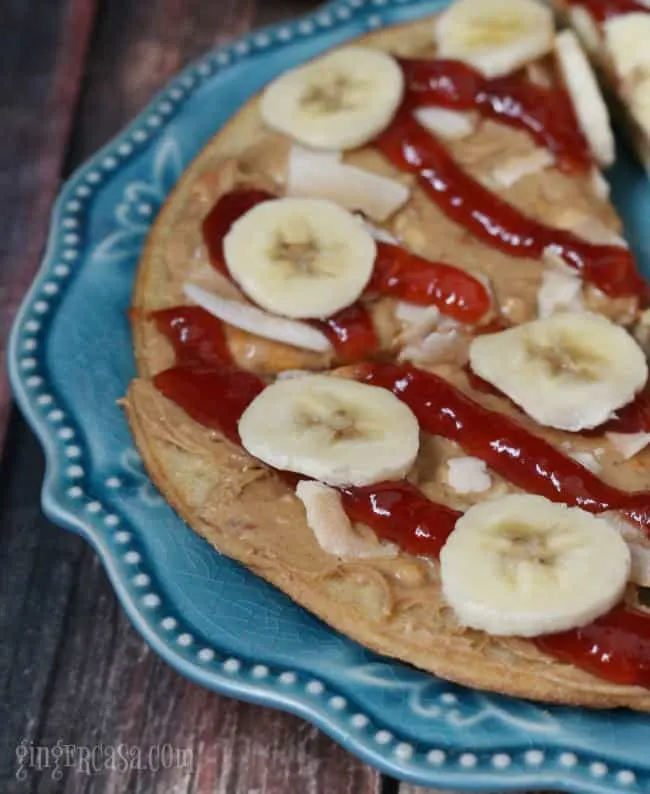 This is a delicious, dessert pizza type snack that your family will love!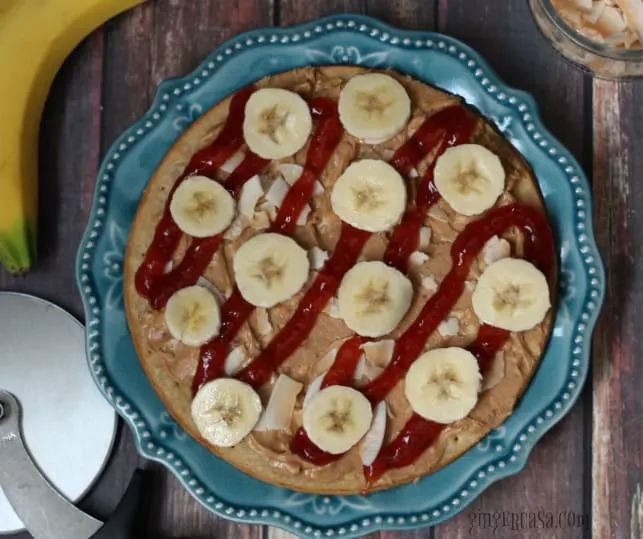 Don't miss this Nutella Pop Tart recipe!