Any parent of littles ones know that even though it is hot outside, kids cannot stay indoors all day. I really have to get motivated to go outside, but I know how much it benefits all of us. I have to make sure and plan well so we can have an enjoyable trip that does not end up being super expensive. I like to take lots of things to do for the car ride, as well as lots of water and portable snacks that won't spoil during the day.
Last week, our oldest went to church camp for the first time and hubby was kind enough to go as his counselor. So that left the other two boys and me home alone. I would not call it an easy week, but we did a few fun things to pass the time. One day, we headed to the Ft. Worth Zoo, where we have a family membership and the best part…they have a splash pad! I packed towels, sunscreen, books and crayons for the car, lots of water, and snacks, of course!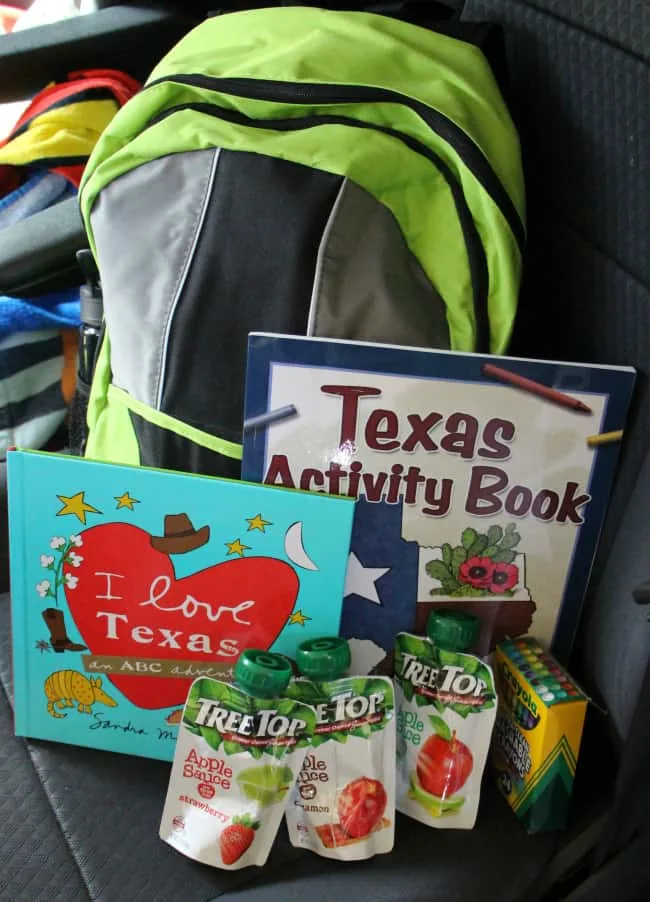 The zoo is about 45 minutes away, so I wanted to avoid any boredom in the car.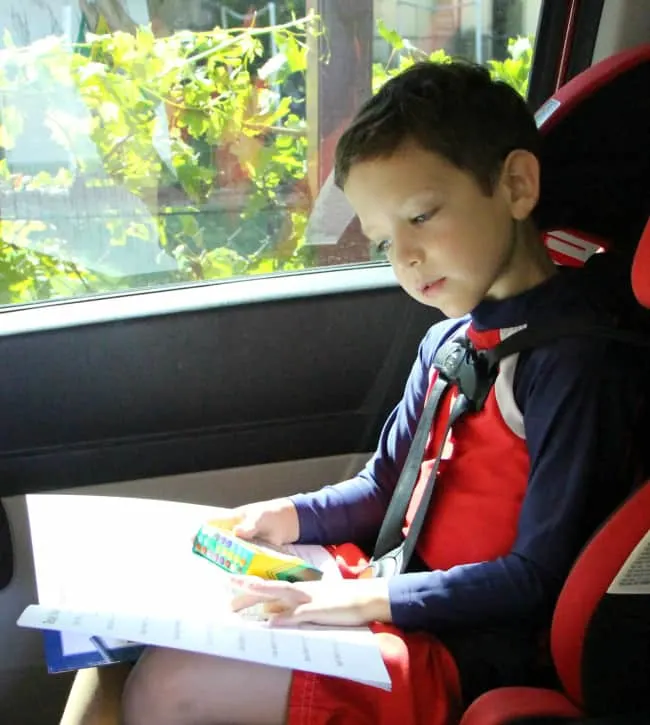 When we got there, of course the first thing that they did was run through the waterfall!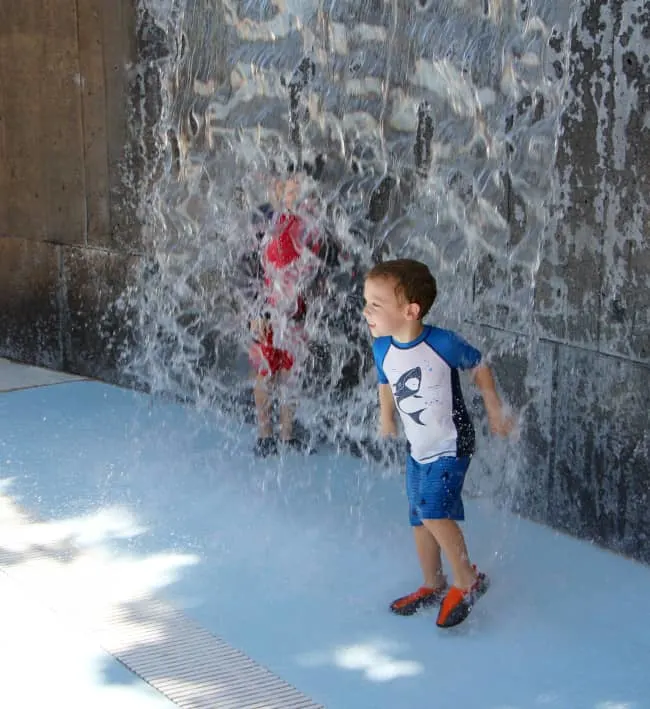 Then there was lots of trying to splash and squirt water on each other (and me.)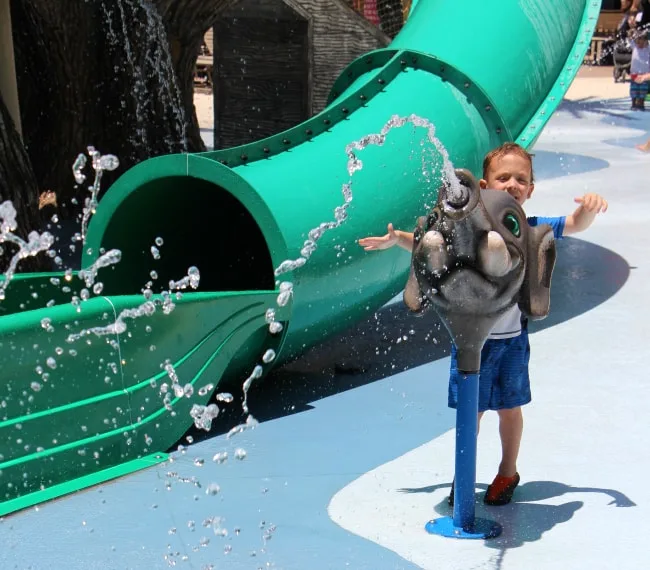 Fun slides!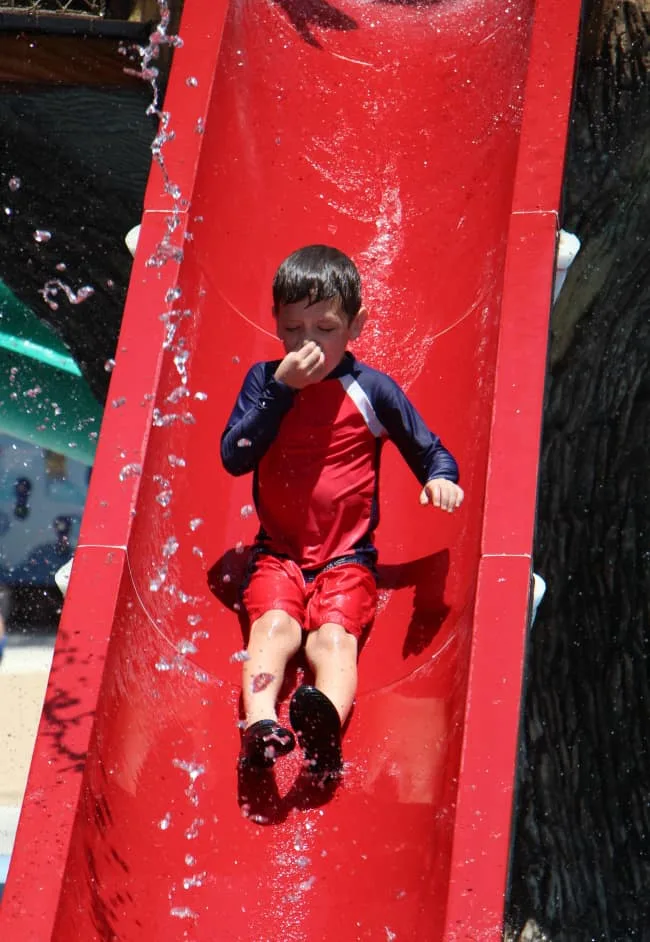 But then, they began to lose steam and it was time for a break in the shade, reapplication of sunscreen, water, and snacks!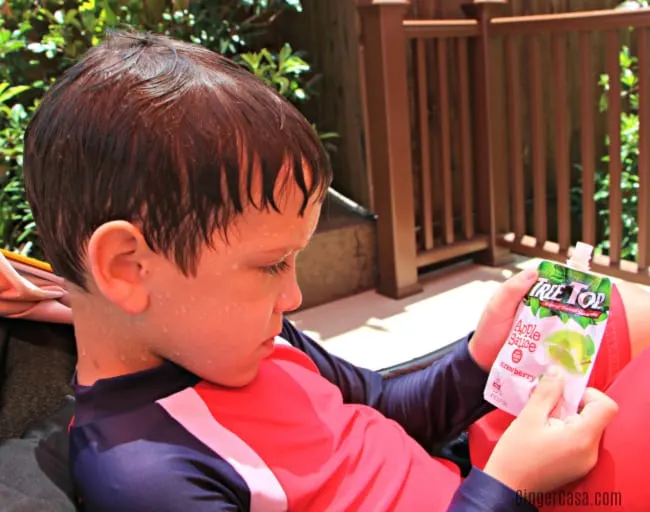 Both of these guys absolutely LOVE applesauce, so their first pick was Tree Top applesauce pouches. They are perfect anytime, anywhere, and I love that they are a no mess snack that. Better yet, Tree Top applesauce is made with pure fruit, USA apples, and nothing artificial (which means NO high fructose corn syrup.) They are available in a variety of great tasting fruit flavors and come in 4-count or 12- count cartons, which is perfect for travel. The packaging is also BPA-free!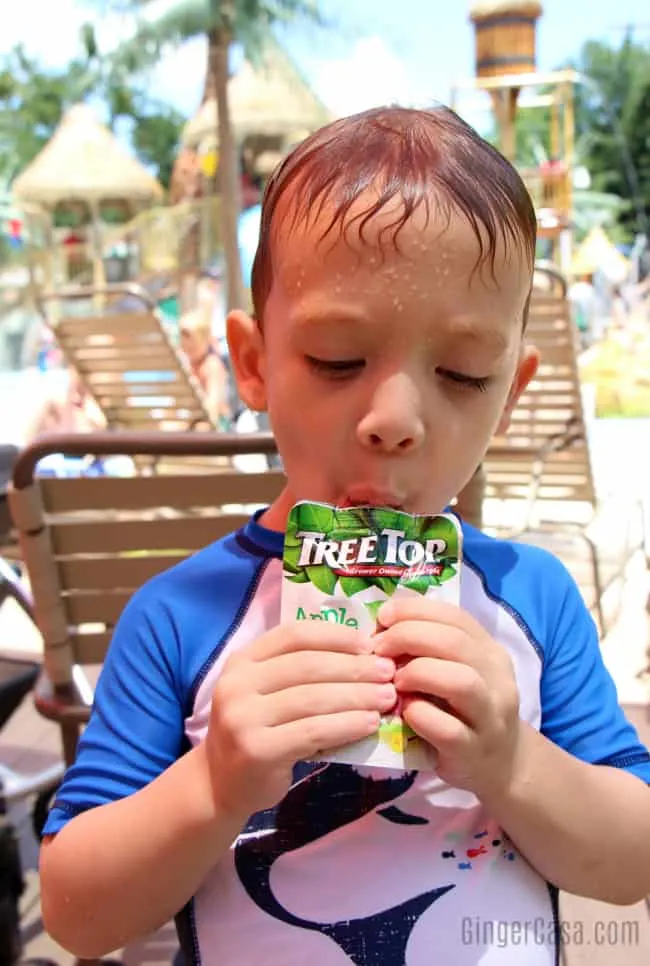 Other ideas for portable snacks!
What are your best tips for making outings with the kids fun and fuss-free?
Check out these other ideas for fun things to do in Fort Worth and our post about the Dallas Zoo!